YouTube announces paid service "YouTube Red" without advertisement, offline viewing and use of Google Play Music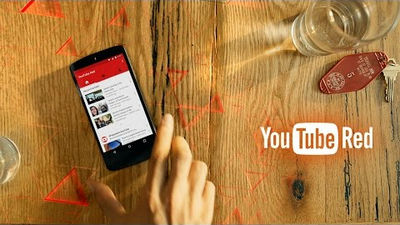 Paid service that enables YouTube to hide ads, offline playback of movies, and play backgroundYouTube RedWe officially announced. Not only that the advertisement disappears from the service registrant's YouTube but also you can watch a popular YouTuber limited movieGoogle Play MusicYou can also use it.

Official YouTube Blog: Meet YouTube Red, the ultimate YouTube experience
http://youtube-global.blogspot.jp/2015/10/red.html

You can find out what the YouTube new service "YouTube Red" is like by watching the following movie.

Meet YouTube Red - YouTube


"YouTube Red" has three main features. The first is that you can see every movie with "Ad Hide".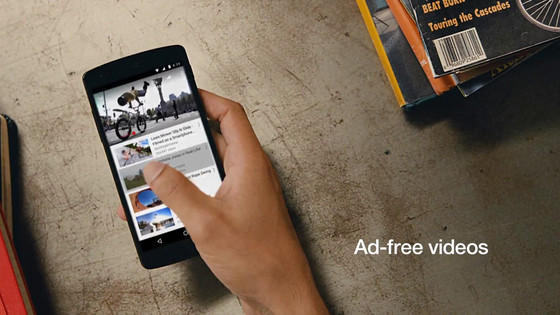 Then, once you register your membership of $ 9.99 per month (about 1200 yen), you can use "YouTube Red" features from any screen on your smartphone, tablet or PC using the same account.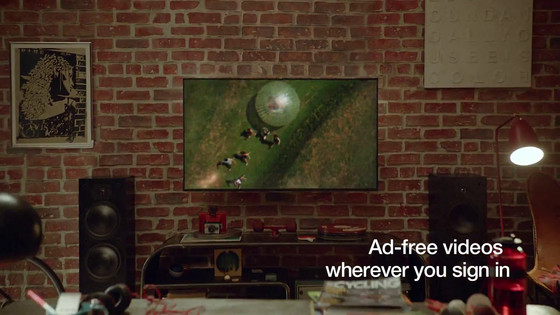 Furthermore, the second feature is that "movie offline playback" becomes possible.



If you download your favorite movie in advance, you can play any movie anytime you want without worrying about the communication fee.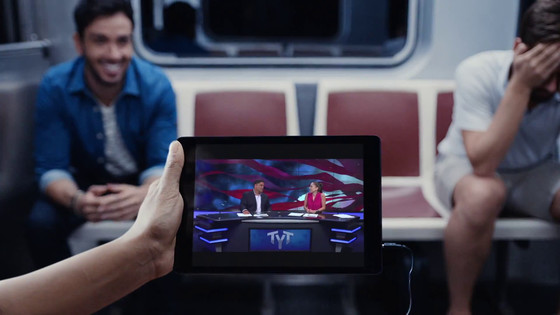 And the third is "background playable" function. I think that there are many people who play music videos and remixes that are uploaded on YouTube in place of BGM, but if they are played with the YouTube application, it will be troublesome to stop playback when switching to another application It was a point. However, if you become a member of "YouTube Red", you will be able to playback the movie background, so you can leave the sound alone while switching applications.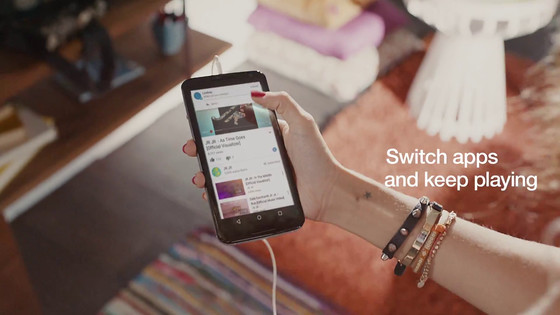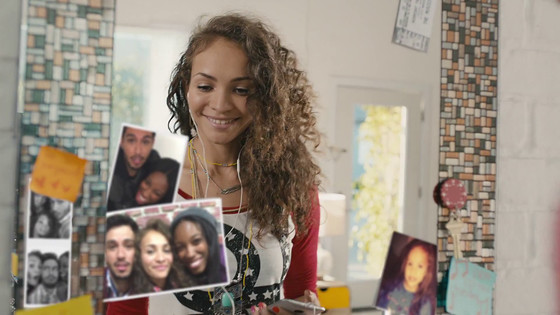 So, "Three Advertisements", "Offline Playback of Movie" and "Background Playback" are the main features of "YouTube Red".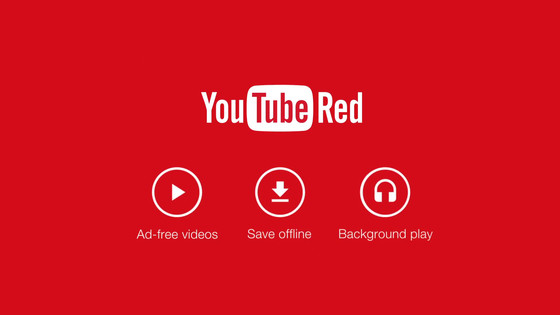 Of course these can be used with TV, smartphone, PC and any terminal.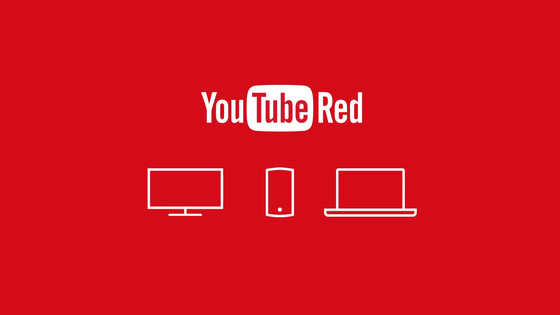 In addition to being able to use "YouTube Red" with multiple terminals, you can also use "YouTube Red"YouTube Gaming"YouTube Music" in the new service, "Advertisement non-display", "Movie offline playback", "Background playback" function.

Also, since 2016High income YouTuber's world rankingsPewDiePie which became first place by the popular YouTuber seems to start delivering original contents which can only be seen on "YouTube Red".

In addition to this, members of "YouTube Red" will be able to use the Google Play Music member service which becomes 932 yen a month and you want to list more than 35 million songs. Also, if you are a Google Play Music member now, you may be able to use YouTube Red.

50,000 songs of music can be saved to the cloud for free and the unlimited "Google Play Music" to be listened to more than 35 million songs at 980 yen per month is finally available in Japan - GIGAZINE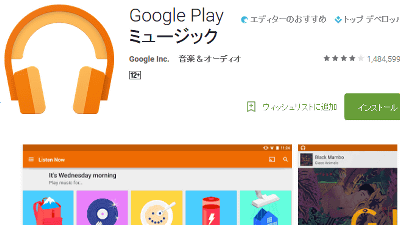 The new service "YouTube Music" announced together with "YouTube Red" is a beta version fee-based music service of about 1000 yen per month which service started in November 2014Music KeyThe official version of. This can also be used free of charge for "YouTube Red" members.

That's why hands-on movies using "YouTube Red" are released soon.

YouTube Red exclusive first hands-on - YouTube


You can check where you are using "YouTube Music" from the following movie. "YouTube Music" is completely separated from YouTube into separate applications.

YouTube Music exclusive first hands-on - YouTube


Google comments that "we will return the majority to right holders" about the benefits we can get on YouTube Red. Also, it seems that you have also succeeded in signing a contract with almost all major records, indie label, television broadcast network, movie studio and so on. However, even if you are a YouTube partner, if you do not sign a contract with YouTube Red in the future, you can delete all the movies that those creators are uploading from YouTubeplanIt seems to be doing.

"YouTube Red" is currently unavailable from Japan, but the service started on October 28, 2015 in the US, and it is preparing to be available immediately in other countries and regions as well It is.

YouTube RED