"Mine craft: Story mode" download distribution starts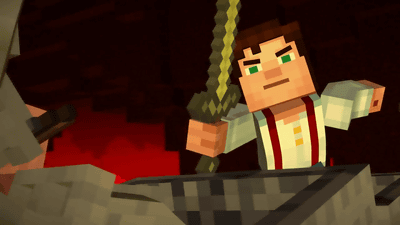 The existence was revealed in December 2014"Minecraft" story modeNow you can download it.

Minecraft: Story Mode - Telltale Games
https://www.telltalegames.com/minecraftstorymode/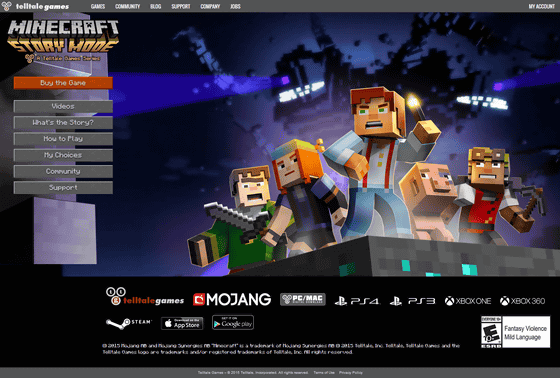 'Minecraft: Story Mode' is now available on Android and iOS
http://thenextweb.com/apps/2015/10/15/minecraft-story-mode-is-now-available-on-android-and-ios/

Delivery began in Chapter 1 out of all five chapters "The Order of the Stone". The PV released on October 1 is like this.

Minecraft's "Story Mode" chapter 1, "The Order of the Stone" Movie Revealed - GIGAZINE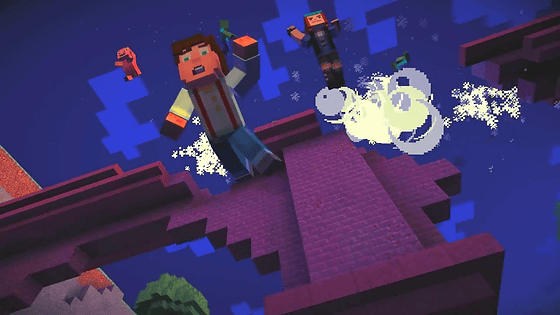 This is Jesse, the protagonist who goes out with friends to adventure to save the world. The appearance can be customized including whether to be male or female.




Clever but my strong Olivia. She said that it is not very persistent type.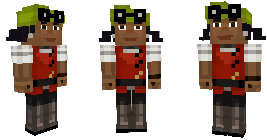 Axel is a straightforward type, what I thought is clearly a type. However, there are also obligatory aspects.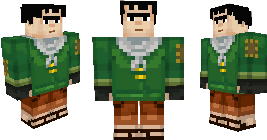 Petra, a tough and flash character, is a group leader.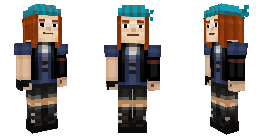 Pet's pig · Leuven.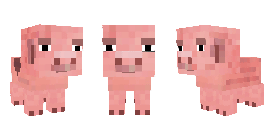 In the story mode, players will become Jessie and make a number of choices. Some of those choices will affect the results, so it will be possible to compare large selections on the official website, along with what other players have made.

My Choices - Minecraft: Story Mode - Telltale Games
https://www.telltalegames.com/minecraftstorymode/choices/
in Game, Posted by logc_nt