I shook the plump trees on the plate, I baked a freshly baked pancake with a moist texture with "tea incense"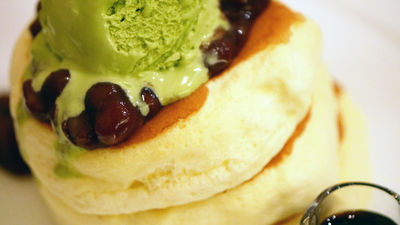 A shop of homemade pancake with fluffy rice cake texture with a crispy mochi texture with a crispy thick pancake piled up thickly and sweetly creamy and ice creams thick enough to shake the plump when shaking the dish is located in Kita - senju, Tokyo "Coffee Tea incense Chaka) ". So farExtra-thick pancakeYaPan cake with rice cake textureHas appeared, but I went to a shop to see what kind of taste the pancake which combines both features.

Coffee tea incense chocolate - shop of delicious coffee and homemade pancakes
http://coffee-chaka.jimdo.com/

Tea incense (Cha) (@ GoodMa 9) | Twitter
https://twitter.com/GoodMa9

The address of coffee tea incense is Senju 1-24-8 Adachi-ku, Tokyo. It is about a 10-minute walk from Kitasenju Station of JR Joban Line, Tokyo Metro Chiyoda Line, Hibiya Line.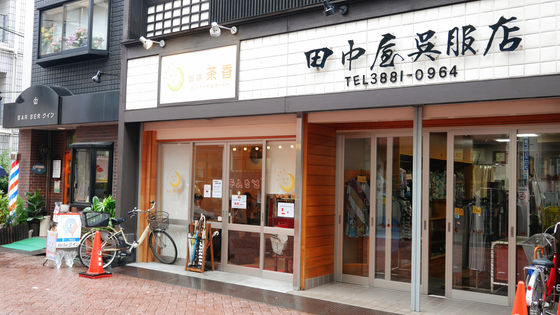 Looking at the shop, it is "now full". Because numbered tickets are distributed when crowded, we wait a couple of minutes after receiving a numbered ticket at the store. It was around 13:30 on weekdays that I visited, but the waiting time was a little longer, about an hour and a half.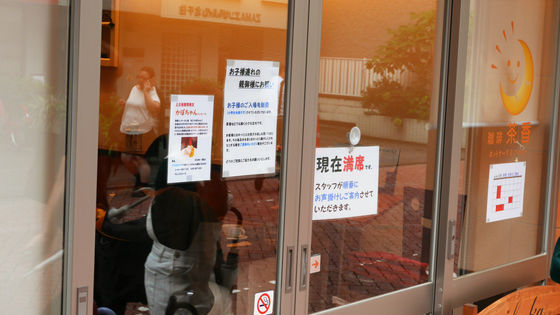 After an hour and a half, the order of the numbered tickets finally came, so we arrived at the table and looked at the menu table. On the day we visited there were 5 kinds of pancakes in all. From the five kinds of menus, the most popular tea incense "Star (Akari)"(1180 yen including tax) and ... ...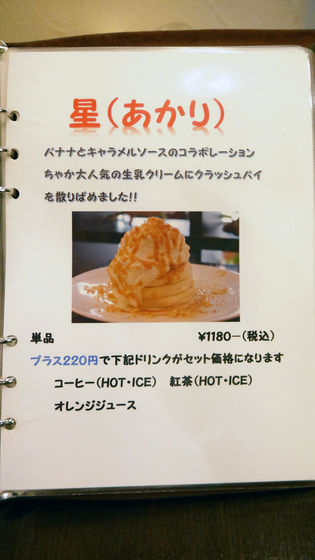 Matcha ice cream and grain sauce were put on "Japanese (Nagomi)"(1080 yen including tax) ordered.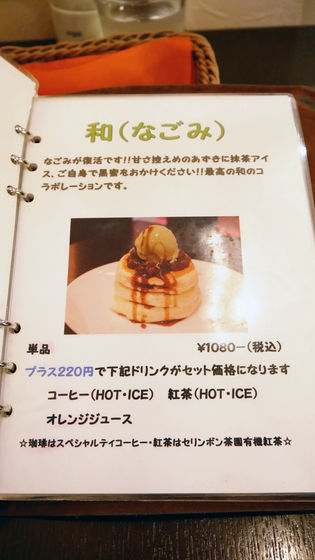 In tea cereal, it will take 20 minutes to bake the pancakes, so we will wait in the table after ordering. The inside of the shop is a small space of about 15 seats together with table seat and counter seat, a rich aroma with a rich aroma of pure coffee and a scent of pancake being constantly burned up .



Because it was crowded, waiting for about 30 minutes, "Wa" arrived first.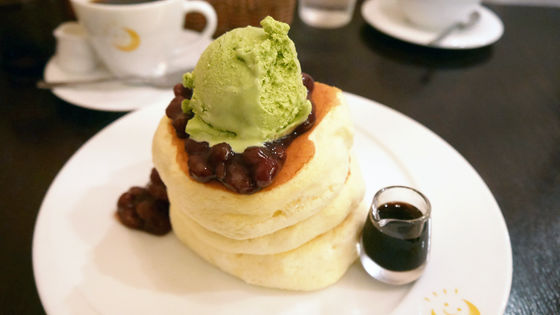 On top of the pancakes, powdered green tea ice cream and grain are served. If you prefer your choice of black nectar, OK.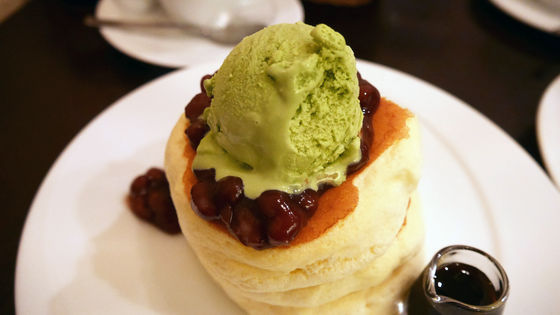 Next, the "star" also arrived.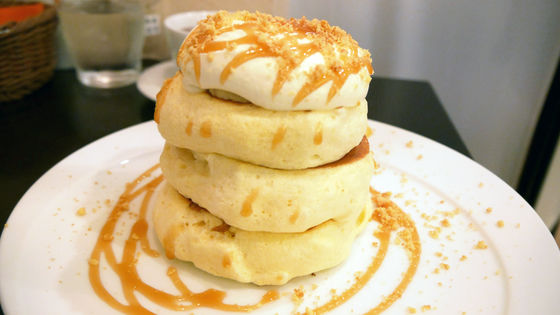 The raw milk cream is packed so that it can spill over 3 pancake pancakes, caramel sauce and crash pie are topped.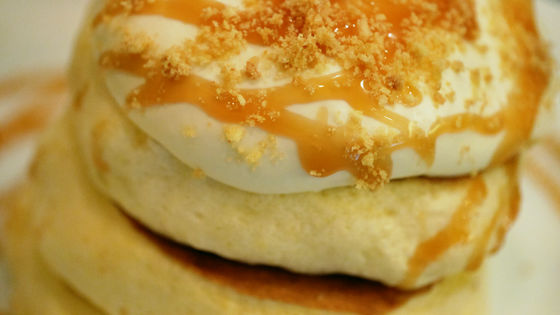 Pancake was shivering as Pruneun when coming to the seat, but how soft the freshly baked pancake fabric is soft can be confirmed in the following movie.

Coffee tea incense pancakes are softness shaking with pulp on the plate - YouTube


Because the heat of freshly baked pancakes started to melt green tea ice, I will try to eat it from "Wa" first. When trying to cut with a knife, it is durable and resilient, the tip of the knife is pushed back and it is difficult to get the cutting edge into the fabric, and furthermore it is possible to suppress the topping flavor of green tea ice to fall to the dish somehow, Successfully cut.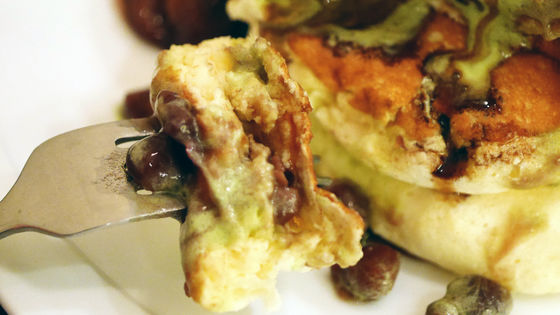 When you eat green tea ice and eat it, the fabric has fluffy and soft but soft elasticity, the gentle sweetness of the fabric itself and the slight bitterness of the green tea ice are exquisite. Combination of freshly baked pancake and cold ice cream is outstandingly compatible, it is a taste that makes you want to feel happiness silently.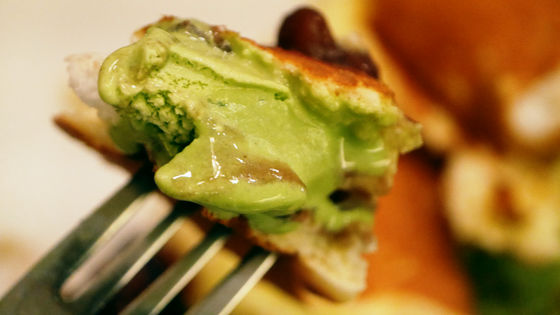 The pancakes in three tiers are particularly hot, especially in the middle, so it gets soothed with moderate warmth when ice and black honey saturate.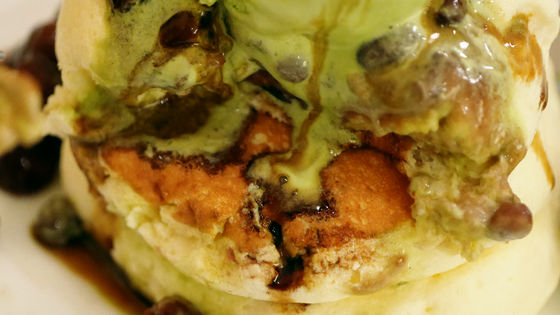 In addition, the bottom pancake was in plain condition with little ice or black nect staining.



If you eat without putting anything, you can feel the sweetness of the dough and the elegant texture directly, so if you want to taste it in a single piece of fabric, use "Plain pancake"Tea incenseIt is also ant to order "(1080 yen including tax).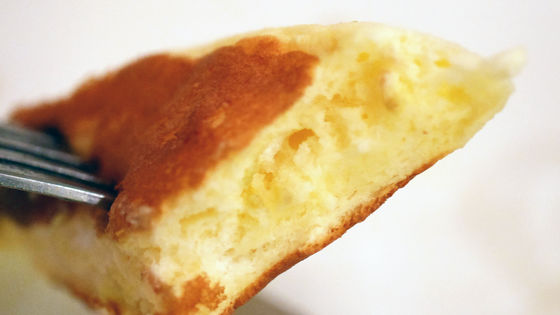 Next, cut the pancakes of the "star" in three strokes at once, the section looks fragrant and soft like this.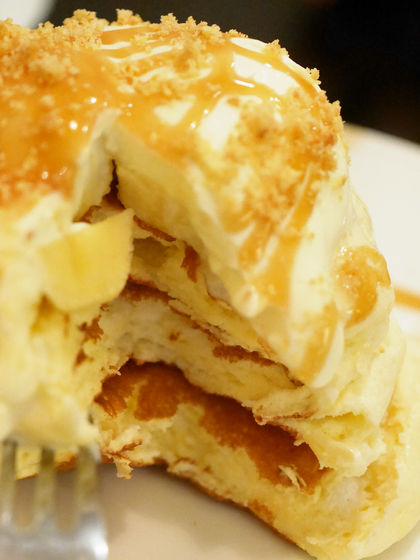 Between the raw milk cream and the pancake was a fresh sweet-tasting banana topped. Milky cream, slightly bitter caramel sauce, salty crash pie combined well with pancake, here also silent and eaten completely.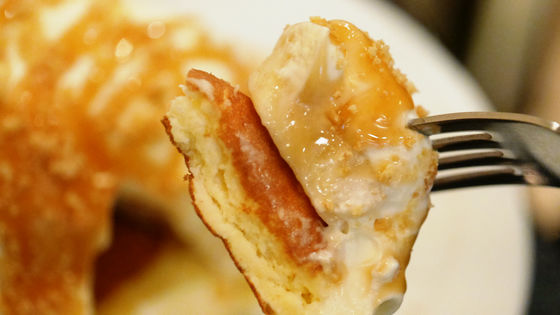 The opening hours of tea incense is 11 o'clock in the morning until the pancake is sold out, and it is said that Saturdays-and-Sundays congratulation is particularly crowded, so you can call the store in advance,TwitterIt is recommended to go after checking the congestion situation by watching the.