Google finally launched "Android Pay" which can be settled easily with a smartphone, to rival Apple Pay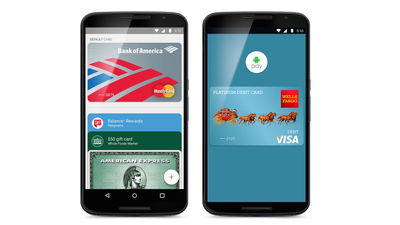 Google has developed a developer event "Google I / O 2015We finally launched the service of the new mobile payment service "Android Pay" announced in the United States. In the United States, Apple is a mobile payment systemApple PayHas already started in September 2014, attention is gaining attention whether Android Pay can break Apple Road's fortress.

Official Android Blog: Tap. Pay. Done.
http://officialandroid.blogspot.co.uk/2015/09/tap-pay-done.html

Android Pay, Google's Apple Pay Rival, Arrives Today | TechCrunch
http://techcrunch.com/2015/09/10/android-pay-googles-apple-pay-rival-goes-live/

Google's Android Pay is a mobile payment system using smartphone's NFC, which means that you can pay by just tapping your smartphone over the terminal provided by the store at the time of payment and tapping the screen. Android Pay supports credit cards and debit cards and supports 4 big American card companies in MasterCard, Visa, American Express, Discover etc.



Android Pay works only with OS with NFC installed KitKat 4.4 or higher and can be used regardless of the contracted carrier. There are over 1 million stores throughout the United States that can use Android Pay, including restaurants, apparel shops and supermarkets.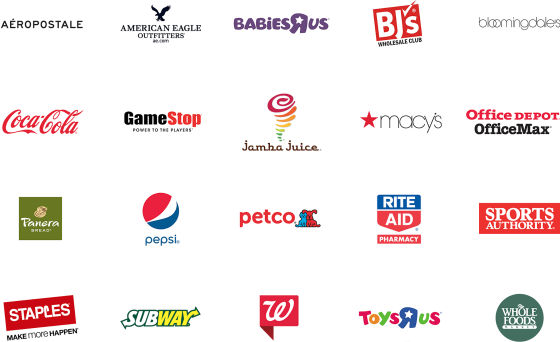 Android Pay adopts the same token system as Apple Pay. Token system is a service that carries out settlement by replacing information on credit card or debit card with another number. In short, it means that security is high because it is not necessary to pass card information to the store. Google has positioned security as the core of Android Pay and seems to be doing a lot of work.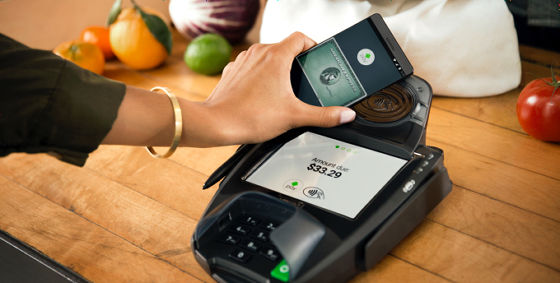 As Android Pay started, the existing mobile payment service "Google WalletWhere is the missing place, sending and receiving money is being re-released as the main service in conjunction with Android Pay's service start. It is said that the mobile payment function of Google Wallet has been on Android Pay since then, only the function to remit and receive money to other users from debit card · bank account · Google Wallet Balance is left. .

Google Commerce: Welcome to a new Google Wallet
http://googlecommerce.blogspot.jp/2015/09/new-google-wallet.html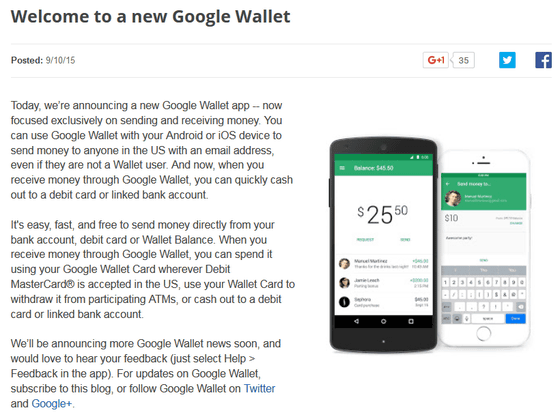 · Continued
"Android Pay" corresponds to Rakuten Edy and enables smartphone settlement even in Japan - GIGAZINE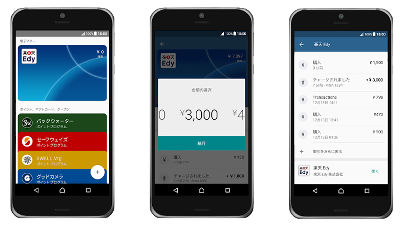 in Mobile, Posted by darkhorse_log