Office 2016 will be released on September 22, and what is going to be new will be summarized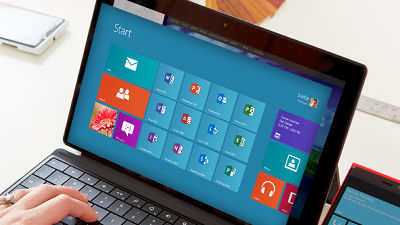 At the end of August 2015 "Office 2016 seems to be released on September 22"Rumor has flowed, but on September 10th local time, Microsoft announced that Office Blogs will really release the desktop version of Office 2016 on September 22nd. I will summarize what kind of new features are available and the beta version of the updates that have been released so far.

Admins - get ready for Office 2016, rollout begins September 22! - Office Blogs
https://blogs.office.com/2015/09/10/admins-get-ready-for-office-2016-rollout-begins-september-22/

It is Office 2016 for Windows which was published beta version for developers from March 2015, but it finally decided to appear on September 22. Office 2016 for Windows is compatible with Windows 7/8/10,Office 365Users can update for free. Office 365 for individuals can be used from September 22, corporate users with volume licensing agreement will start from October 1Service centerIt is possible to download with.

The latest update for the tester was as follows.

Office 2016 on Windows Preview update - Office Blogs
https://blogs.office.com/2015/06/04/office-2016-on-windows-preview-update/

The contents of the update updated on the blog on June 4 are as follows.

◆Real-time display of simultaneous editing in Word
Ability to check teammate's content correction point in real time when editing a word document by multiple people.

◆ Simplified file sharing
Just by pressing the Share button, you can save the file to the cloud, making it easier to share with others.

◆ Insights functions used in Word and Outlook are available throughout Office
When you select a word that you do not know the meaning that came out while reading the document and press the "smart lookup" button, it searches the Internet and displays related information.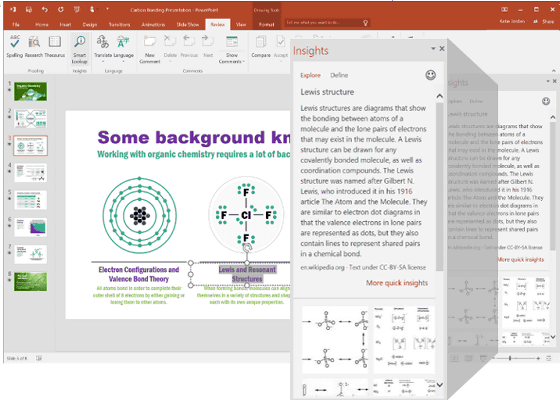 ◆ History function
Every time you modify it, you can save the log of the file in SharePoint or OneDrive for Business so that you can easily find the old version of the file.

Also, the update content published on the blog on July 1st is as follows.

Office 2016 Preview-update 2 - Office Blogs
https://blogs.office.com/2015/07/01/office-2016-preview-update-2/

◆ New chart in Excel
Based on user feedback, new charts such as Waterfall (Waterfall), Histogram (Histogram), Whisker (Beard) were added. The following image shows the Waterfall chart.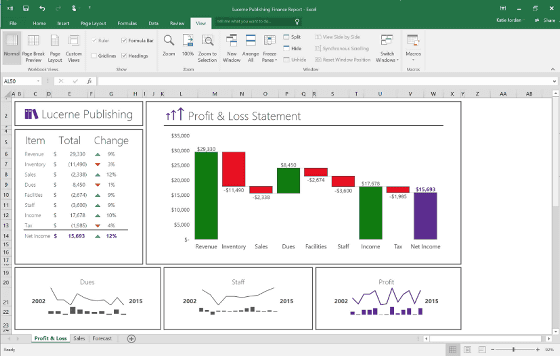 This is a diagram of Treemap (Tree Map).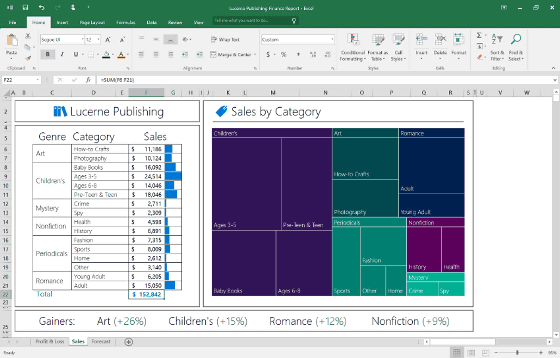 ◆ Tell Me function
When you enter something you want to do in the place called Tell Me box at the top of the screen such as Word or Excel, the method to display it is displayed. It is a completely new function that has never existed before.

◆ Handwriting input
When you enter mathematical formulas etc by handwriting, it automatically corrects it to the typing format.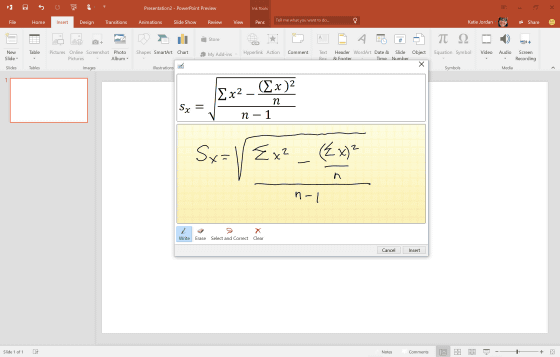 Besides this, there is a theme function to change appearanceIt is leaking..