A movie that understands what is amazing for Apple's best tablet "iPad Pro" in a single movie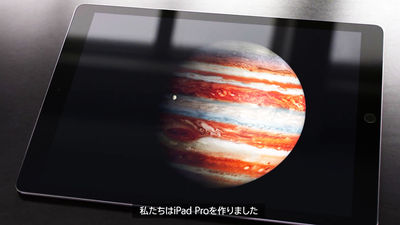 "Phone 6s" and "iPhone 6s Plus" together with the "IPad Pro"Is a tablet boasting the highest peak performance of the iPad series in both hardware and software. Apple has released a movie that you can understand in a single shot what the iPad Pro is excellent.

Introducing iPad Pro - YouTube


"The unique experience of the iPad has always made people crazy"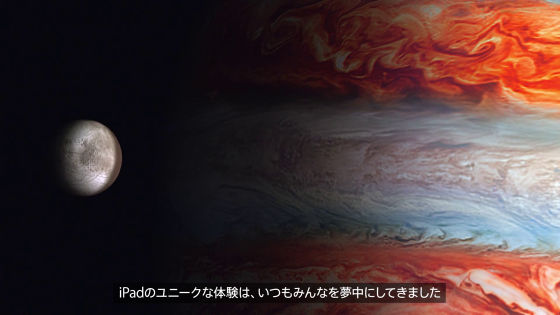 Touch the screen ......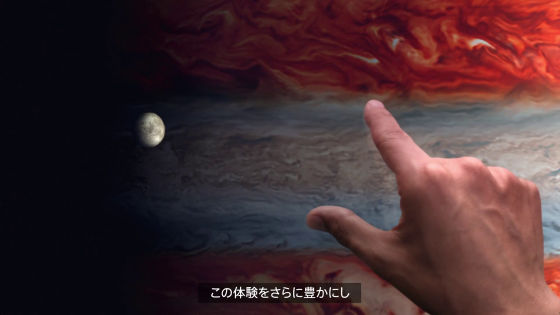 When pinch out, the whole picture has come to be able to be seen.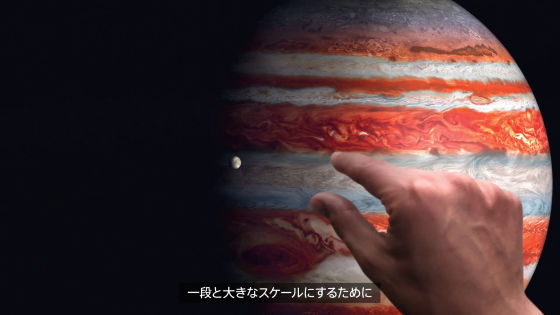 This is the iPad Pro.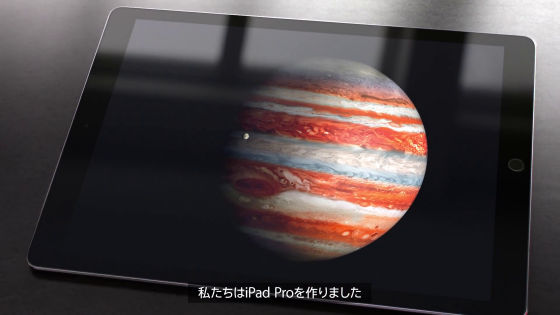 IPad Pro is equipped with the largest 12.9-inch Retina display of Apple's tablet history.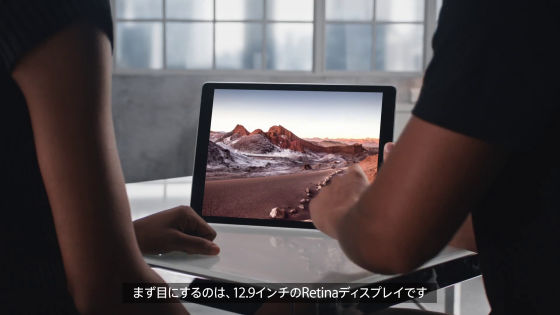 The thickness is 6.9 mm, which is slightly thicker than the 6.1 mm iPad Air 2.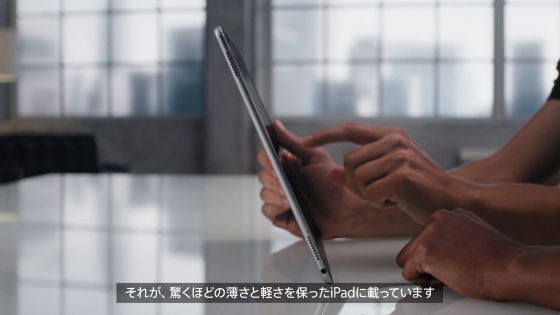 However, because the screen is 78% bigger ... ...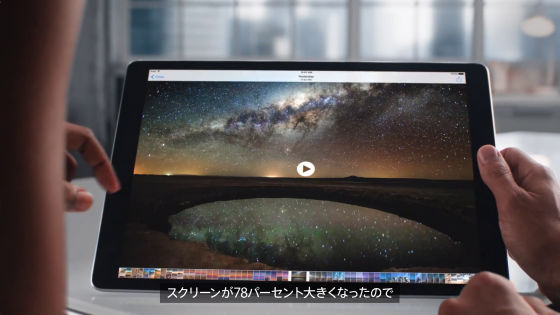 Not only visual experiences, but also methods of production and sharing have evolved from the previous iPad.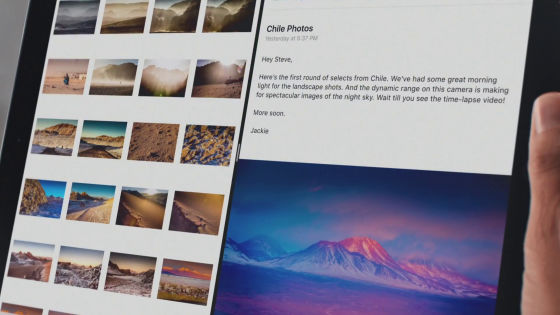 To improve the accuracy of Multi-Touch, redesign touch subsystem.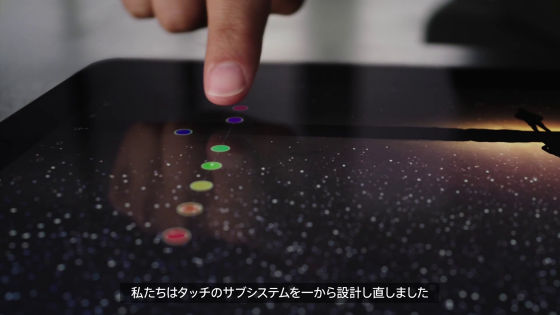 Improve the sensitivity of the sensor, touch refresh rate is about twice as much as before.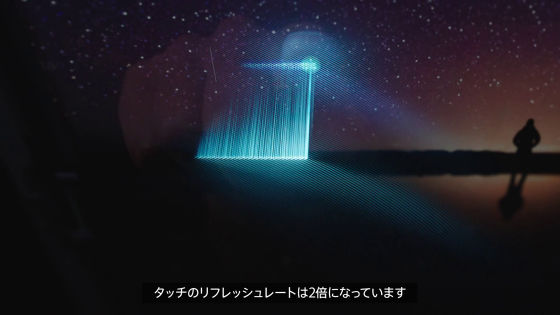 IPad Pro is equipped with the most advanced Apple display. The number of display pixels is 5.6 million, boasting the highest resolution as an iOS device.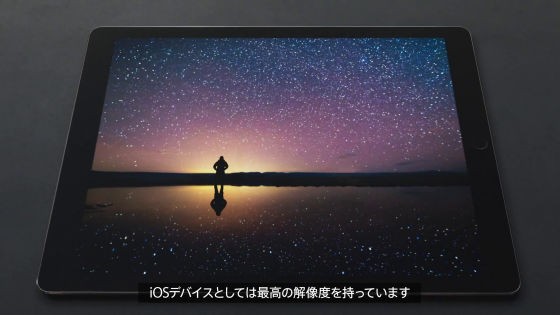 As the iPad for the first time ......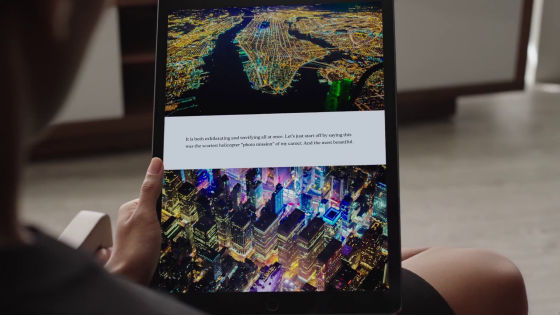 Automatically adjusts the number of refreshes according to the contents displayed on the display.



Adjusting the refresh frequency of the display increases power efficiency, battery life up to 10 hours.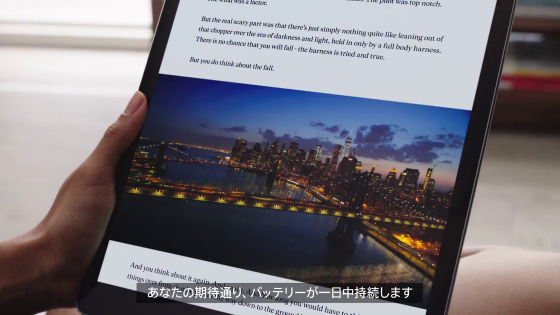 Thanks to the latest A9X chip that iPad Pro has high performance.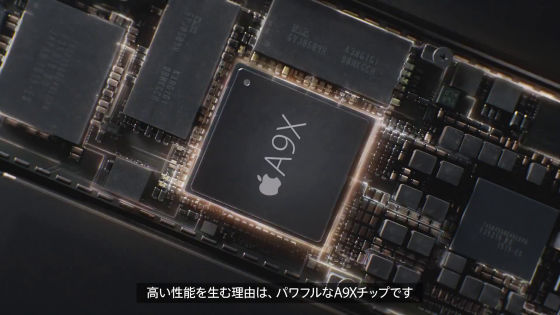 The third generation 64 bit processor A9X was created for iPad Pro.



Precise Multi-Touch technology enables new input method.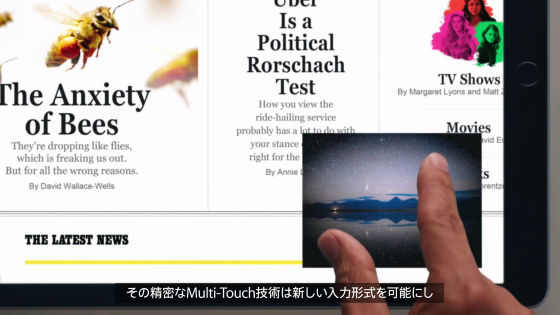 It is said that it enhances the functionality of iOS 9.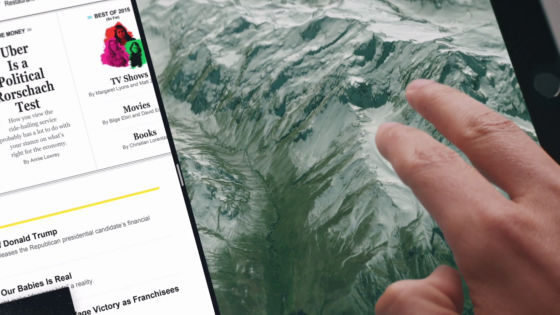 Also, iPad Pro sticks to audio.



Adopted a new 4 speaker structure.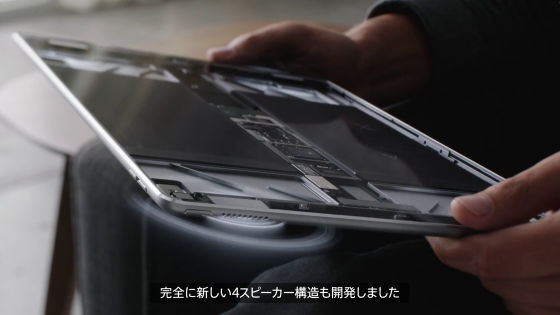 Machine the inside of Unibody directly ...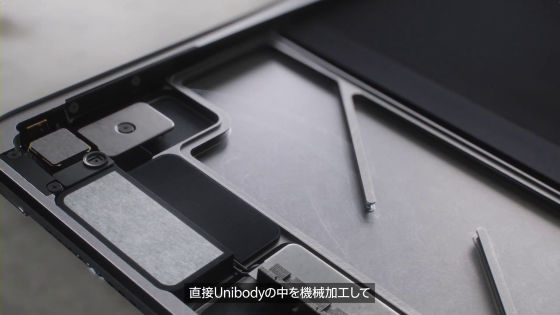 Sealed with a carbon fiber lid.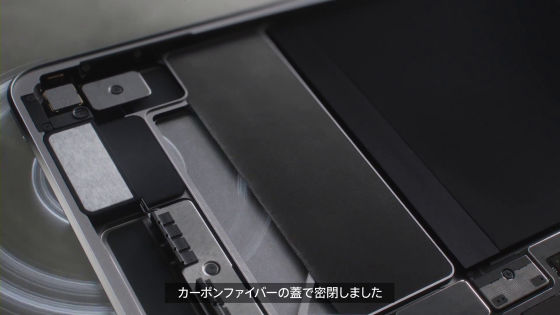 The four installed speakers bring powerful sound and a dynamic range far beyond the size to iPad Pro.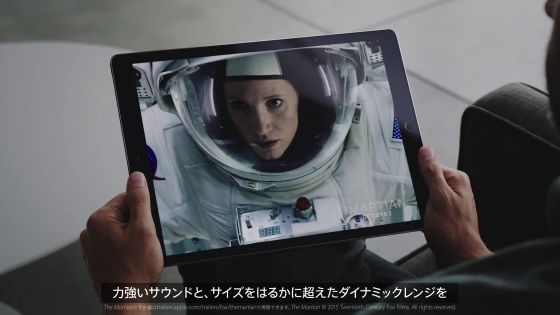 Considering the use of iPad Pro in various places, "Smart Keyboard"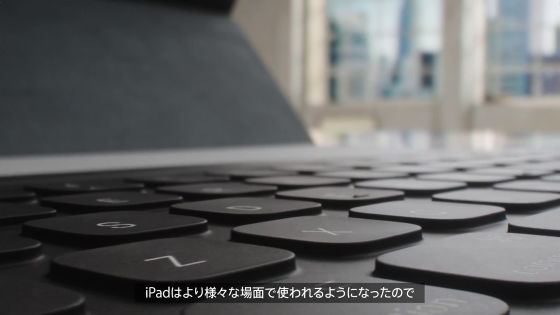 Just connect the iPad Pro and Smart Keyboard ......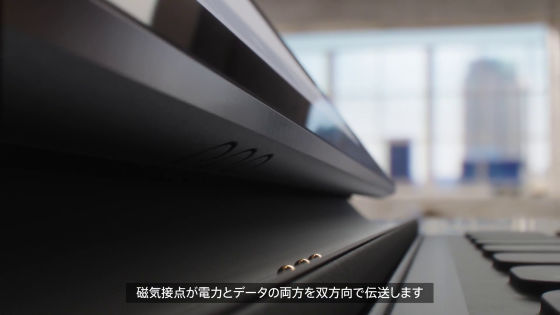 Magnetic contacts transmit both power and data in both directions.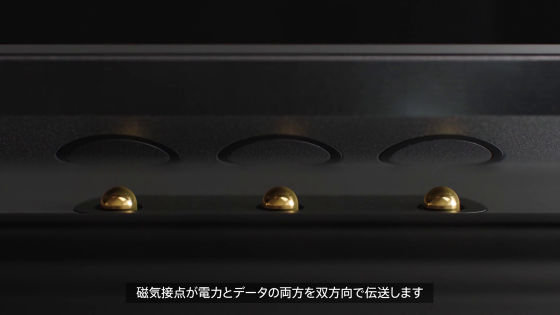 Therefore, it is easy to connect compatible accessories without using Bluetooth or batteries.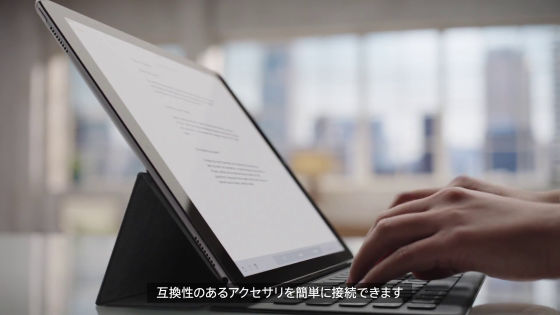 Also, if you use "Apple Pencil" it will further increase the range of applications.



I am editing a movie just by touching.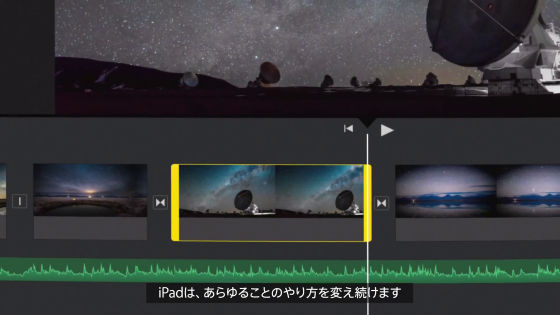 Apple's aim at iPad is a device that can boost user productivity and creativity on a new scale.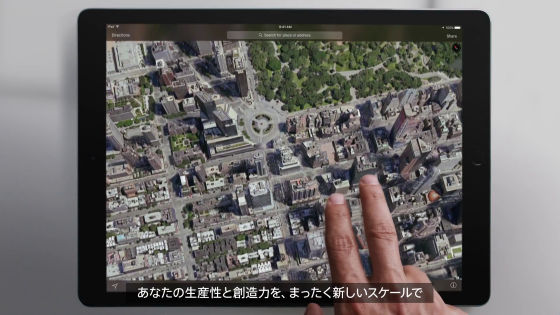 That is the iPad Pro. The iPad Pro has a 32GB Wi-Fi model for $ 799 (about 96,000 yen), a 128GB Wi-Fi model for $ 949 (114,000 yen), a 128GB Wi-Fi + cellular model for $ 1079 It is 130,000 yen). The official selling price in Japan is unknown at the time of article creation.