Apple's on-net TV program distribution service will be postponed until 2016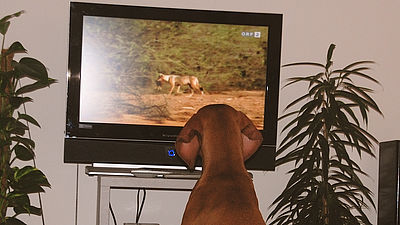 ByMarkus

Apple was scheduled to start from the fall of 2015A service that enables you to watch TV programs from all Apple terminals via the InternetHowever, it seems that the start time will fall into 2016.

Apple Said to Delay Live TV Service to 2016 as Negotiations Stall - Bloomberg Business
http://www.bloomberg.com/news/articles/2015-08-13/apple-said-to-delay-tv-service-to-2016-as-negotiations-stall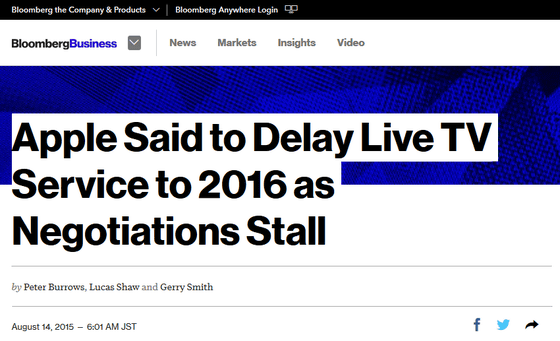 Apple postponed TV service to 16 years, delayed negotiation - stakeholder - Bloomberg
http://www.bloomberg.co.jp/news/123-NT1HT26KLVR501.html

For Apple's TV program distribution service ABC ·CBS·FOX· ESPN and other programs were planned to be seen, but according to the content reported by Bloomberg as information from multiple circumstances, FOX can be put under umbrella21st Century FoxAnd CBS, negotiation over the use of the program has not progressed, so the start was delayed.

About this television program distribution service, Apple is planning to do with about 40 dollars a month (about 4980 yen) which is about half of the general cable television, negotiations are making difficulties in content price point.

Apple is planning to hold an event on 9th September, and we planned to announce the service in this, but this announcement has been decided. One of the reasons why we did not organize negotiations at all strictly in keeping with the schedule of service start is because we have not prepared enough network capacity to provide a good quality viewing experience .