Apple official third party charging pad integrated Apple Watch stand will be coming soon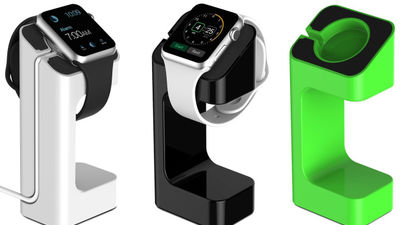 For accessories that can be used with iPhone / iPad / iPod etc,MFiSome logos are attached, but this can be attached to trusted third party accessories that passed Apple's certification program. It is Apple's official online storeApple StoreThird-party iPhone cases and various devices are handled as accessories with MFi, but accessories for Apple Watch are almost handled and there are not any cases, charging stations, etc. sold at all. However, overseas news media9to 5MacAccording to the official Apple official third-party Apple Watch charging stand is coming soon, which means that the charging cable is integrated.

Official third-party Apple Watch stands and docks with integrated chargers on the way | 9to 5Mac
http://9to5mac.com/2015/07/22/third-party-apple-watch-dock-stands-integrated-charger/

This is a magnet type charging cable that comes with Apple Watch. The first round part is the charging pad, you can charge it just by placing the Apple Watch main body here.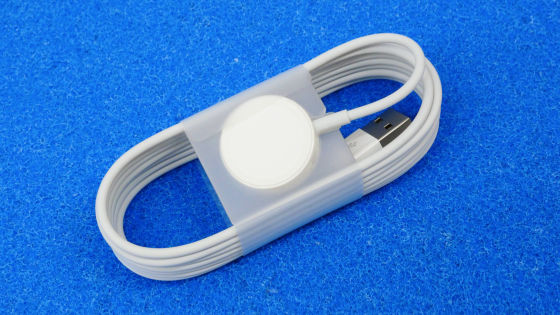 When charging it is like this. It does not have to bother to plug and unplug the connection terminal and it is extremely convenient to charge just by placing it. However, since Apple Watch is a wristwatch type, it takes more space than you thought of charging on a table, for example, and it can not be said that it is beautiful in appearance.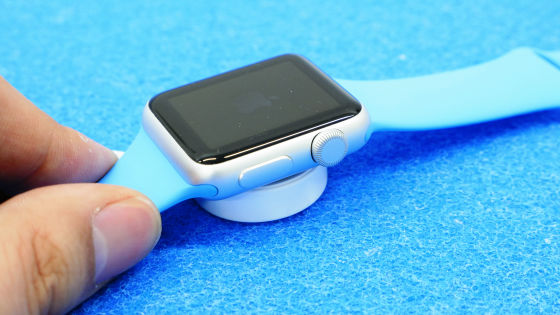 That's why, with Apple Watch, charging stations that can keep the unit smart while charging can be popular. However, these third-party charging stands currently need to use a genuine charging cable attached to the stand and use a stand to digit the stand and charge pad so that the cable is dug in the stand Most of them have great design flaws.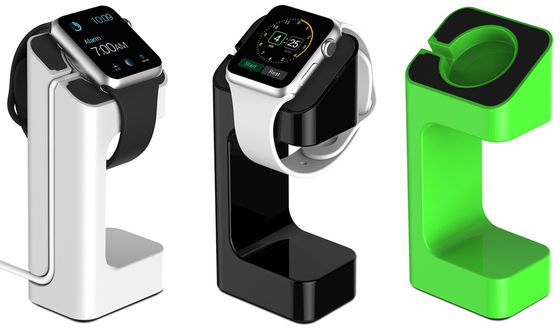 However, according to information gathered from an information source with 9to 5 Mac, Apple plans to add Apple Watch 's charging pad soon to the MFi licensing program.

Apple's MFi program allows you to access various components and receive technical support so that third party accessories can meet certain levels of functionality. So, if you think that the charging pad of Apple Watch will be added to the MFi program, we think that it will lead to the third party selling more easy-to-use charging stand with integrated charging pad and stand It is done.

"This is very similar to the question of how Apple handles third-party Apple Watch bands, how to handle lightning cables," 9to 5 Mac says. However, as the Apple Watch charging pad has not been added to the MFi program yet, third party charging pad integral stands are not immediately sold.

However, 9 to 5 Mac said "We are expecting to appear by the end of 2015", and it may be the day when we can get a charging pad integrated stand faster than we imagined.