Apple finally sells adapters that can be recharged using earphones at the official website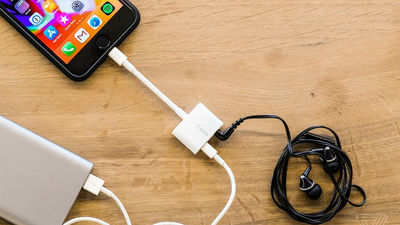 iPhone 7From 3.5 mm connector for earphone disappeared from iPhone main body. As a result, the Lightning port became concurrently serving as both the charging connector and the earphone connector, and it was no longer possible to use the wired earphone while charging the terminal, but using the earphone in the Apple official online store Adapter with 3.5 mm connector and lightning port that will allow you to charge the terminal is now being sold.

Apple now sells an iPhone dongle with a headphone jack and charging port - The Verge
https://www.theverge.com/circuitbreaker/2017/10/1/16393078/apple-belkin-rockstar-iphone-adapter-headphone-lightning

Adapter with 3.5mm connector and Lightning port is Belkin's "3.5mm Audio + Charge Rockstar" product, according to The Verge of international news media it became available on Apple's official website since September 2017 is.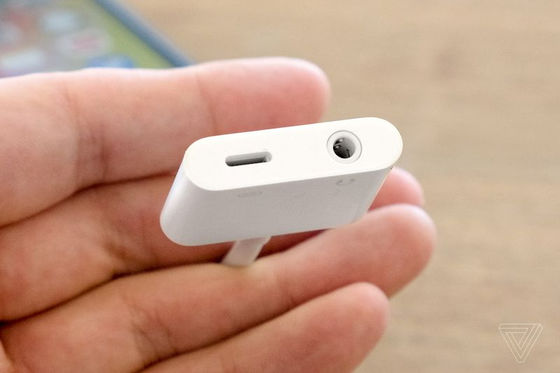 Belkin has beenAdapter with two Lightning portsHowever, when you want to use the terminal charging and the earphone and headphones of 3.5 mm jack at the same time, it was necessary to insert and use a genuine 3.5 mm conversion adapter of Apple into this adapter. However, with the advent of "3.5 mm Audio + Charge Rockstar", it became unnecessary to connect two adapters together.

Customer ReviewAlthough evaluation is not so high, most of it is a criticism that it can not be used with keeping the case attached, and the writer of The Verge who actually purchased it and said "It can be used without problems". However, since the cable part is thick, it seems that there is no bendability like Apple's genuine 3.5 mm conversion adapter.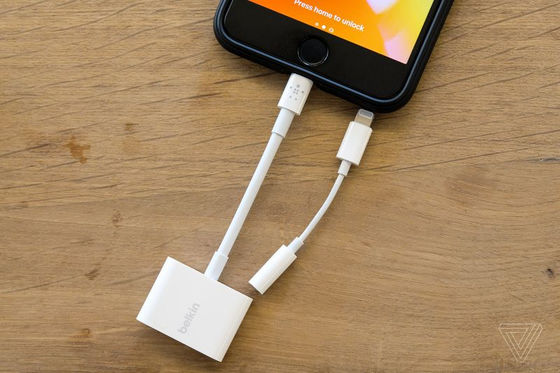 The Lightning port of "3.5 mm Audio + Charge Rockstar" is for synchronizing and charging the terminal, so it can not be used as an earphone jack. Therefore, accessories such as external microphone used via Lightning port can not be used with "3.5 mm Audio + Charge Rockstar".

Also, the writer of The Verge also seems to be using Bluetooth earphones etc. mainly, "3.5 mm Audio + Charge Rockstar" as "adapter for smartphones" is "a big deal" and "expensive as an adapter" I do not like it. If you search on Amazon etc., it is easy to find cheaper adapters than without the "Made for iPhone" mark, but in those cases you may be unable to use it in future iOS updates, The Verge I point out.

In addition, "3.5 mm Audio + Charge Rockstar" can also be purchased from the official Apple website in Japan, and the price is 4280 yen, excluding tax.

Belkin 3.5mm Audio + Charge Rockstar - Apple (Japan)