We have eaten mega prime carnivorous plate "Fujiyama Volcano" which has created "meat volcano" rising in a heapy roast bee at the Volcano kitchen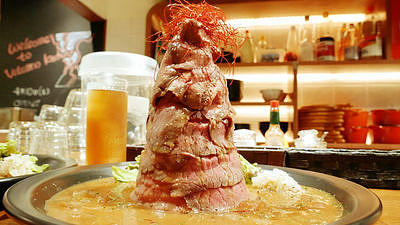 We are offering a plate tailored to a huge meat volcano by winding a large amount of roast bee around a rice "Volcano Kitchen"is. Even with M size it has enough volume senseVolcano plate"Furthermore, rice is 1.5 times meat and meat is twice the carnivorous mega prime plate"Fujiyama VolcanoSince it is said that there is a menu where roast beef can eat rice beef, we went to the shop to actually beat the meat volcanoes.

Volcano Kitchen - Shin Fukushima / Beef bowl [Eat Log]
http://tabelog.com/osaka/A2701/A270108/27085467/

The address of Volcano Kitchen is "Osaka Fukushima Ward Fukushima 4-5-56 Fukushima-ku, Osaka, Fukushima 4-minute walk from JR Shinkakujima Station."


So I arrived at the Volcano kitchen.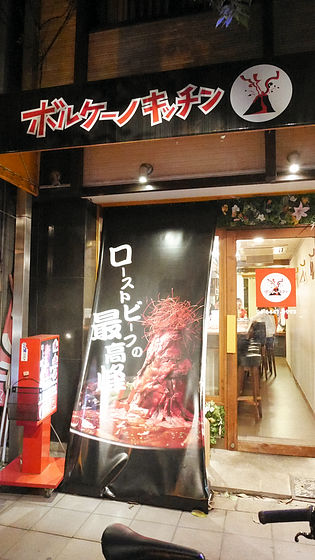 Signs saying "the highest peak of roast beef" have appeared and it makes meat love breasts high.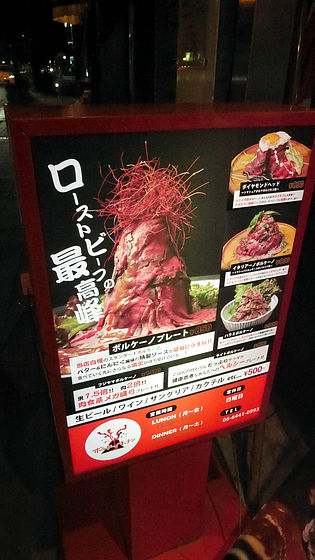 Store is the main shop with counter seat. There were table seats for four people in the back.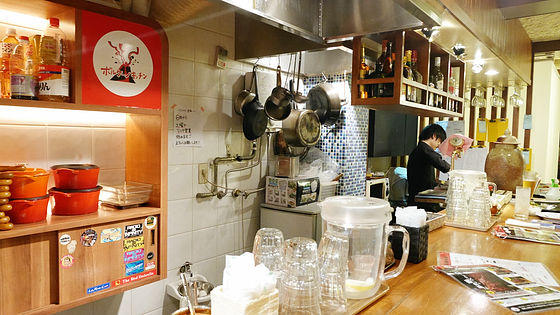 It is seen from the back.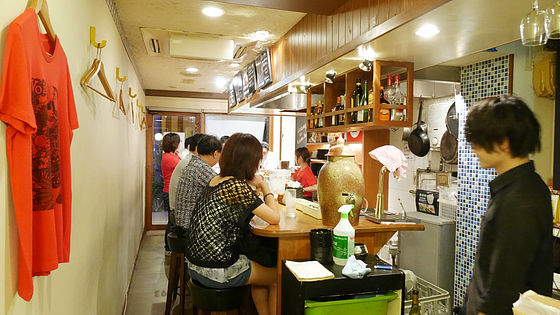 I found a menu when I got a seat. Various roast beef volcano menus are prepared, this time with the standard "Volcano Plate" (850 yen), 1.5 times the rice and 2 times the meat meat prime plate mega prime plate "Fujiyama Volcano" (1480 yen) order. In addition, there are "Diamond Head" (800 yen) finished with S size and locomoco finish, "Italian Volcano" of "Basil · Tomato sauce · cheese" (800 yen), Healthy "Light Volcano" using salad instead of rice "(800 yen), there is" Harami Volcano "(900 yen) that makes volcanoes with Harami rather than roast beef. All prices are tax inclusive.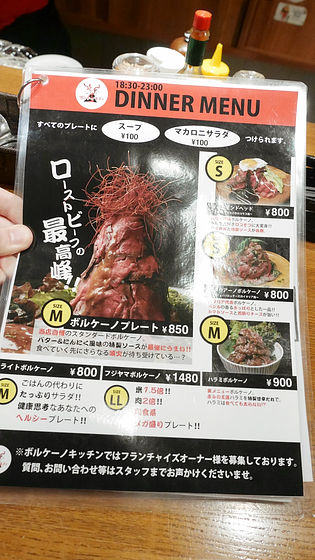 On the other side of the counter there was a roast beef volcano created by a clerk.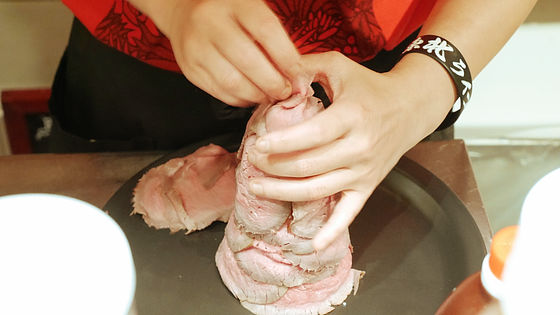 "Volcano plate (left)" and "Fujiyama Volcano (right)" delivered after a while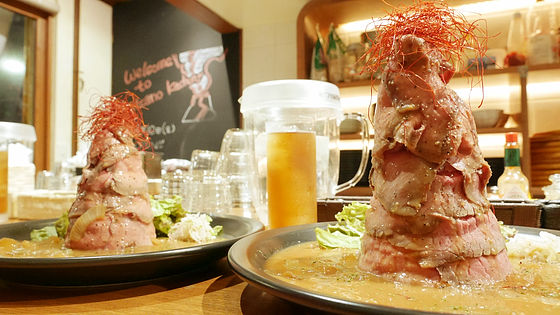 It will fight a fierce battle with Fujiyama of roast beef that appeared in front of me.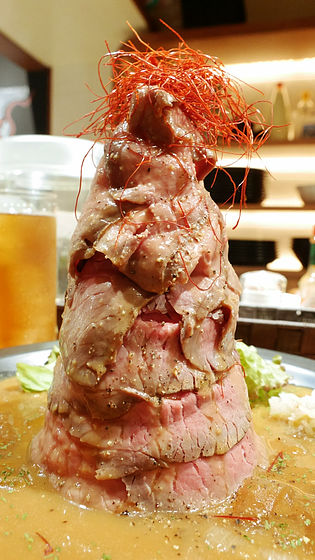 When comparing Fujiyama Volcano with iPhone 5s it looks like this. It is bigger than a smartphone and affordable, overwhelming force transmitted as a beard ... ....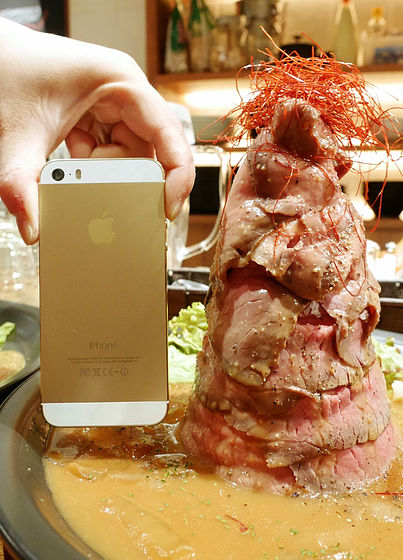 On the top of the mountain, red pepper is served and the image of volcanic eruption is imaged.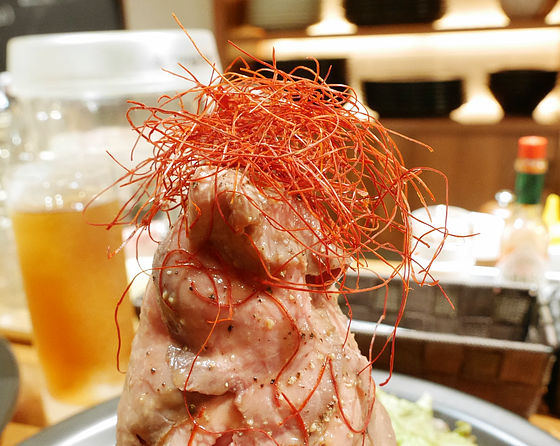 Pepper is sprinkled on the meat.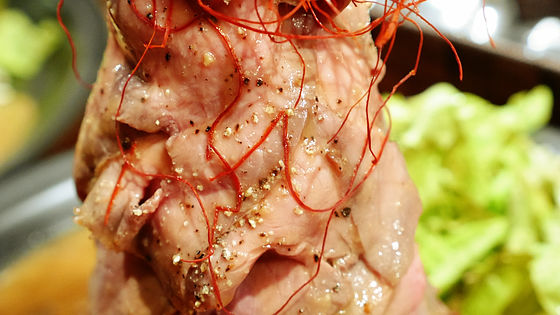 The special sauce seasoned with soy sauce, butter and garlic is served at the foot of the mountain.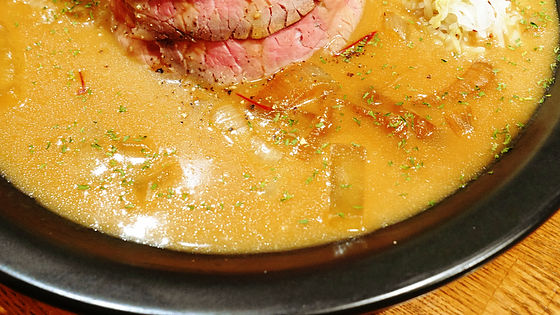 In addition, cabbage pickles and reworking ... ...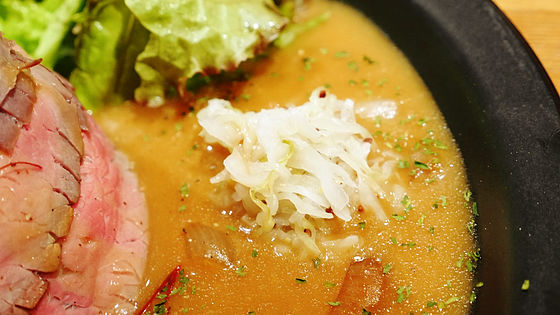 The coloring is also plus with lettuce.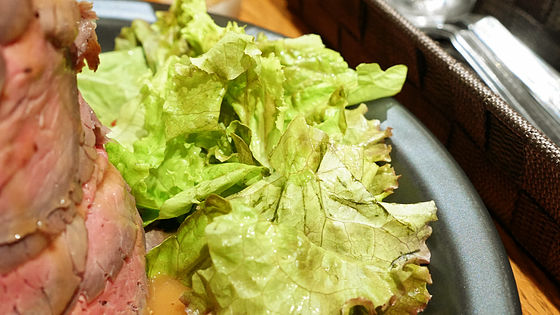 I was perplexed how to eat it, so I asked the clerk. Since there is no fixed way of eating, it is OK to eat as you think, but the recommended way to eat is to scatter the peak pepper at the top of the mountain ... ...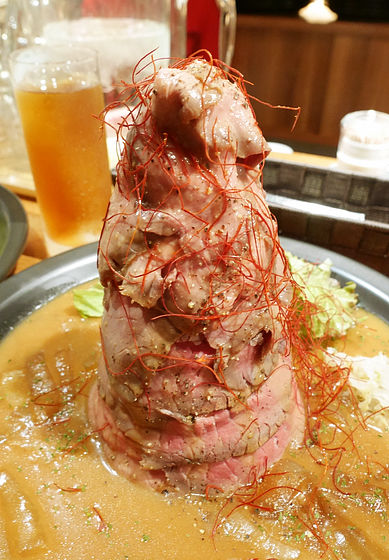 It is meant to turn roast beef one at a time with chopsticks.



Put a lot of sauce on the meat that you cut off ... ...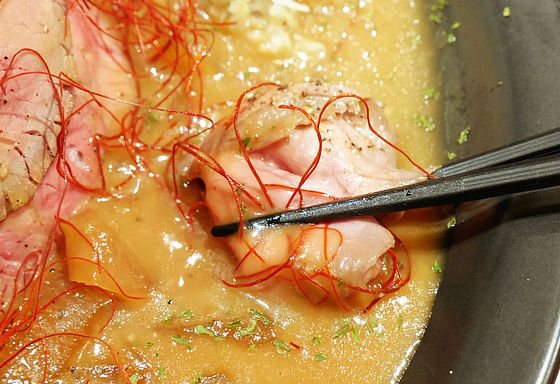 Pakuri. The butter sauce sauce that garlic heard is unlikely to match the roast beef, it seasoned with beer and rice. There is also a pungent taste of the red pepper, you can enjoy a roast beef that is a bit different from the common roast beef sauce.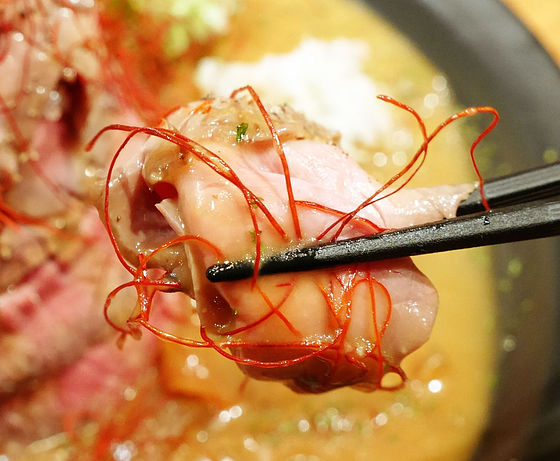 It is possible to eat meat one at a time, but as it was on the verge of landslides due to its own weight from the amount of meat, we decided to find rice for the moment.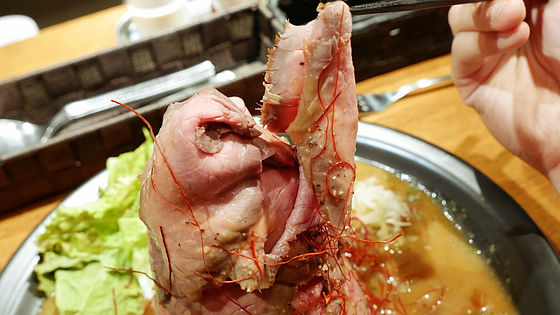 However, if you turn your meat off, you will not feel the rice cooked. Where did the volcano just consist of meat ...?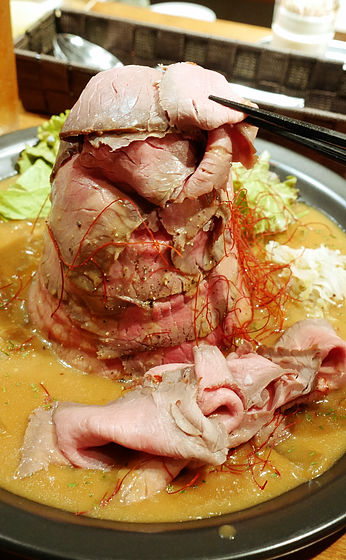 Boiling boiled eggs flipped through the face of the eighth sheet of meat.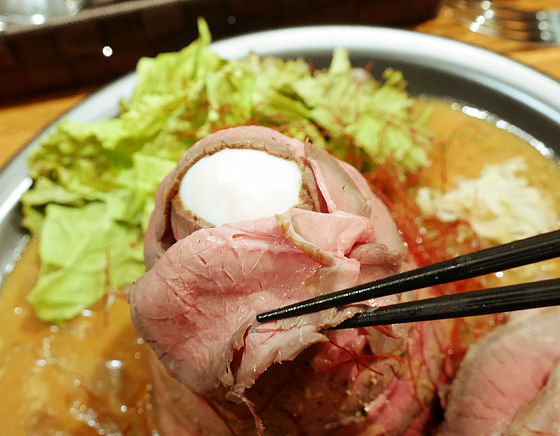 Because boiled egg yolks are finished to an exquisite half-life, if you put chopsticks ......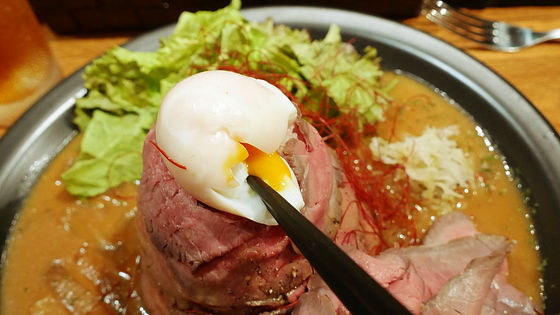 Eruption of roasted corn yellow.



And under the egg is rice.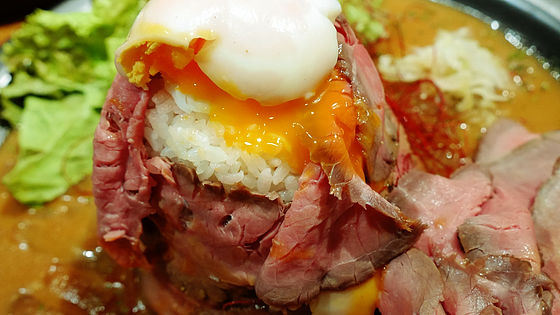 From here it's a style that scoops rice with a spoon and puts roast beef with chopsticks and eats it. The rice is cooked hard and is a volume that can not be defeated by a large amount of roast beef.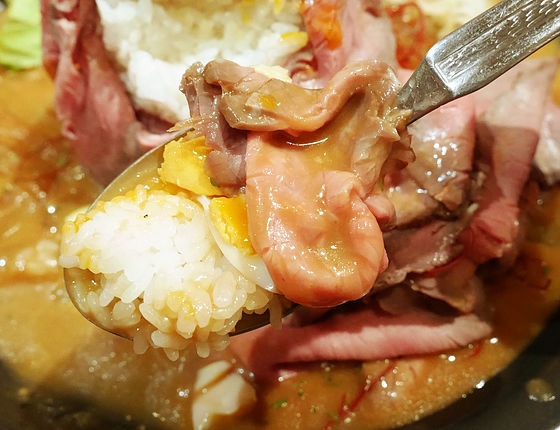 The roast beef that was wrapped until reaching the rice was about 10 pieces, and it was wrapped with a mass of meat that pulled up as lumping up with chopsticks all together.



All roast beefs are finished to leave clean lean bread.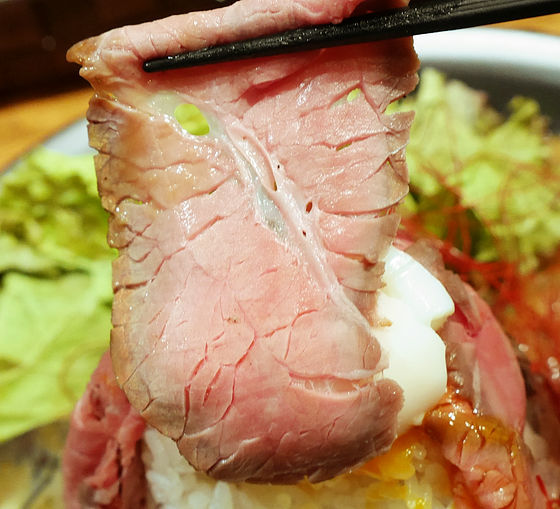 I am eating a volcano of meat all the time but it seems that the feeling that it is decreasing from midway does not stop.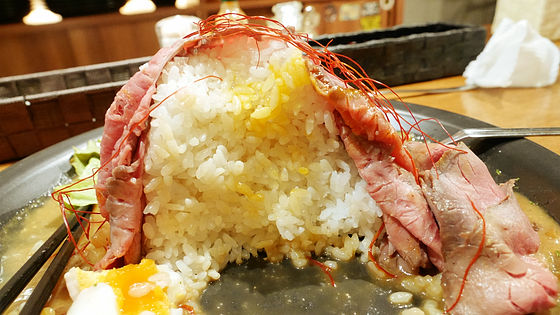 In such a case you can eat without getting tired if you eat cabbage pickles.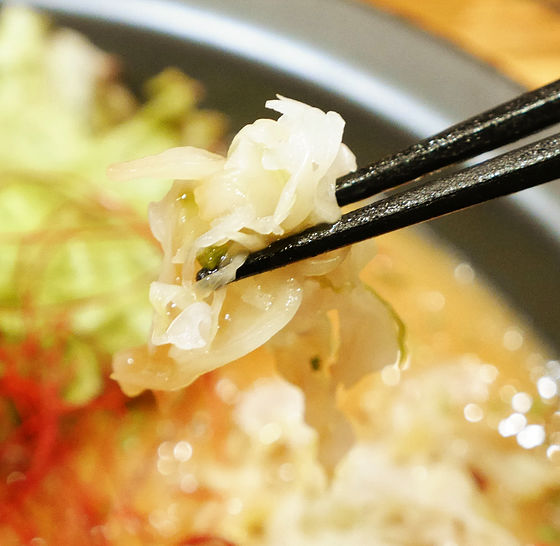 Or it is recommended to attach grain mustard on the table.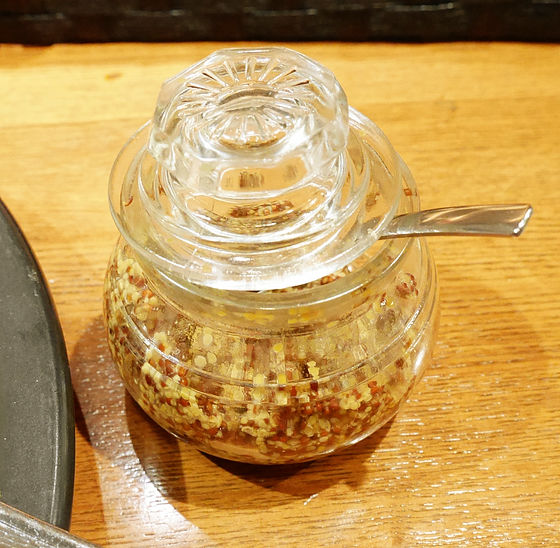 Even if you eat meat, lettuce, rice and eat samgyeopsal like OK.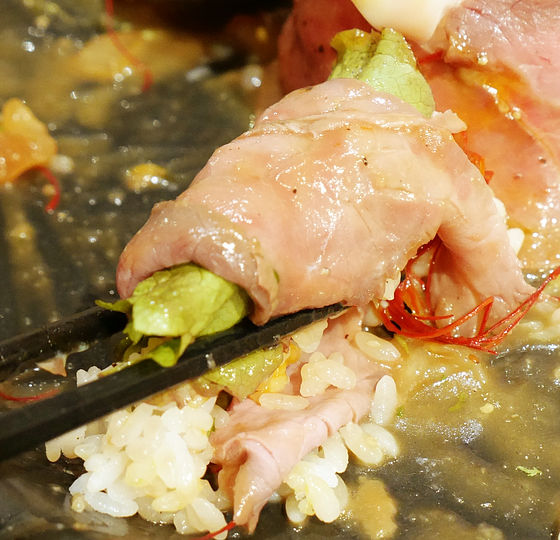 Then we finally paked the last mouth. Even those who say "I can not help eating meat!" Are surely satisfied with the amount of roast bee used, and the eating response is outstanding. However, since it is not a volume like a big-eat menu, if you are a hungry male, most people seem to be able to eat completely.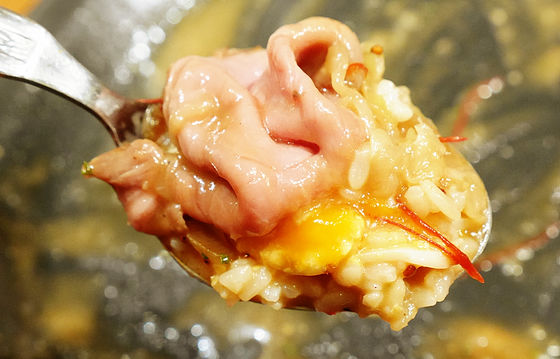 Also, the standard Volcano plate is a small Fujiyama Volcano, but it feels like there is a satisfactory volume.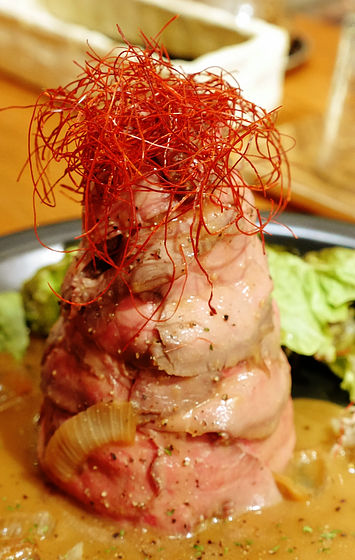 Unlike Fujiyama Volcano, the eggs will appear as soon as you turn over the first roast beef.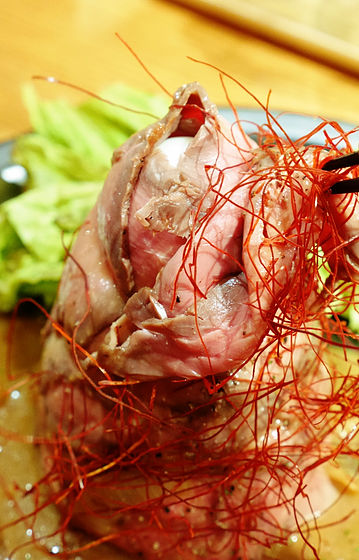 It is of course possible to erode the yolk of the leaves and it is just a good amount for lunch for one person and dinner, so it is good to consult with your own stomach and choose the size.