Google's acquisition of "Nest" released a home security network camera "Nest Cam"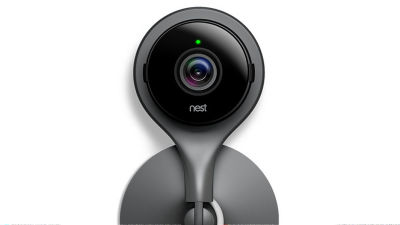 Google acquired a huge sum of over 300 billion yen"Nest", which manufactures smart fire alarm and thermostat for home use, added a new network camera "Nest Cam(Tentative name) "when releasedDroid LifeIt reports.

This is the Nest Cam and the New Nest App for Android | Droid Life
http://www.droid-life.com/2015/06/10/this-is-the-nest-cam-and-the-new-nest-app-for-android/

Nest is a household thermostat that can be easily operated from a smartphoneNest Thermostat"And a fire alarm"Nest ProtectIt is a company that is established by Mr. Tony Fadel, former Apple engineer known as "parent of iPod".

You can see how Nest Protect is a product by looking at the following article.

I tried using "Nest Protect" which senses a fire and teaches fire origin and situation etc. in collaboration with smartphones and tablets - GIGAZINE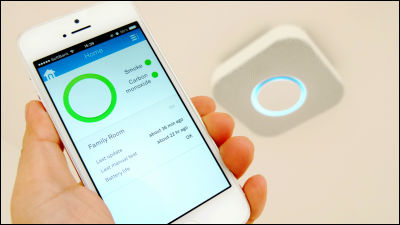 In June 2014 that Nest will use a home network camera "DropcamFor $ 550 million (about 55 billion yen). Although incorporating Dropcam into the Nest series and seeing to enhance smart home appliance service was considered sure, "I will organize an event on June 17, 2015", so I wonder if Nest Cam will finally appear It was predicted. Meanwhile, Droid Life has released a leak image of Nest Cam.

This is already sold Dropcam.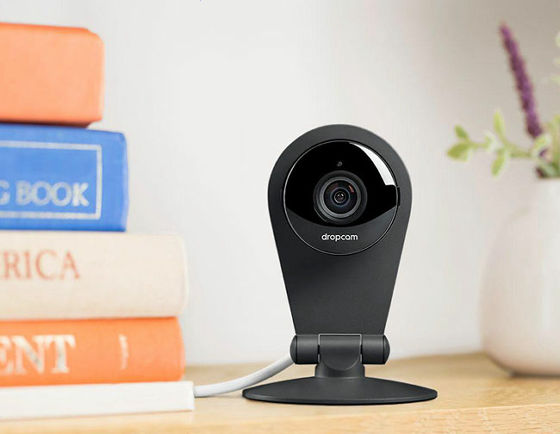 On the other hand, this is the image that will be Nest Cam. It is almost the same design as Dropcam.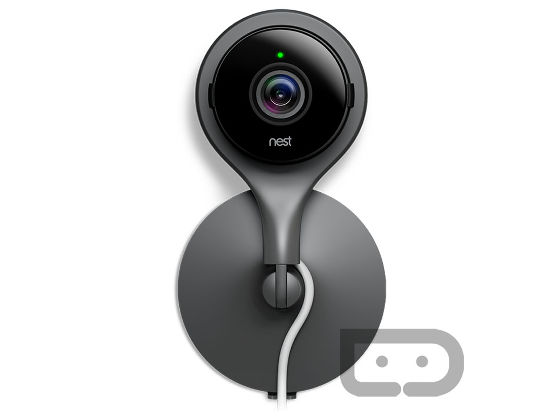 Although it is slimmer than Dropcam, the style which can be easily attached anywhere with a sucker on the bottom is the same. However, if you look closely at this spill image, there is no guarantee that the outflow image is genuine, as the same background as the product image of Dropcam is used.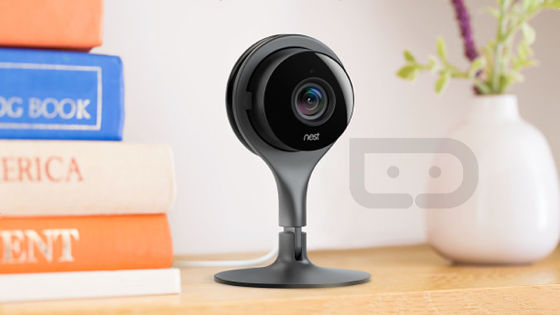 Screenshots of Android applications that operate Nest Cam from smartphones are also made public. It seems that you can control Nest Thermostat, Nest Protect, Dropcam as well as Nest Cam with one application. In other words, this application is a home application which becomes a "hub" that can operate Nest products collectively.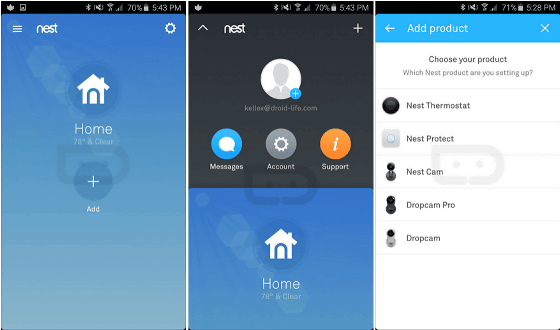 According to Droid Life, Nest Cam newly supports 1080p streaming movie and the picture quality is up, and it also supports Bluetooth. I do not know about other features and selling prices, but some information about Nest Cam is likely to be announced at the event on June 17.