We had three kinds of hamburgers and four side menus at one stroke such as Lotteria's Summer Limited "Ratatouille Tailored Tandoori Chicken Burger"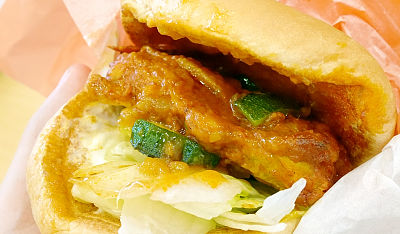 Lotteria has three kinds of hamburgers using Ratatouille with several tomatoes with vegetables for a limited time period from Thursday 11 June (Thursday) 2015 to the end of JulyRatatouille Tailored Tandoori Chicken Burger"Ratatouille Tailor-made Cheese Burger"Ratatouille Tailor-made Cheese Burger WideWe will sell. Also on 4th side menu which became limited release on June 11 "Curry ball"Cheese ball"Wing chicken chicken (spicy)"Chicken wings chicken wings (Japanese style)We ate on the sale day together.

~ Deliciously coloring the summer from Lotteria, a real burgers new appearance ~ "Tandoori chicken burger of Ratatouille tailored" from June 11, "Exquisite cheese burger of Ratatouille" From July 2 "Salad chicken sand (avocado sauce)", "Spicy ribsand (halapeno sauce)" limited release for a while!
https://www.lotteria.jp/news_release/2015/news06030002.html

~ A new lineup appears in Lotteria's side menu! ~ "Curry Ball", "Cheese Ball" "Chicken Roasted Chicken (Spicy)", "Wing chicken chicken (Japanese style)" Limited release from June 11, 2015 (Thu)!
https://www.lotteria.jp/news_release/2015/news06030001.html

So I arrived at a shop in Lotteria.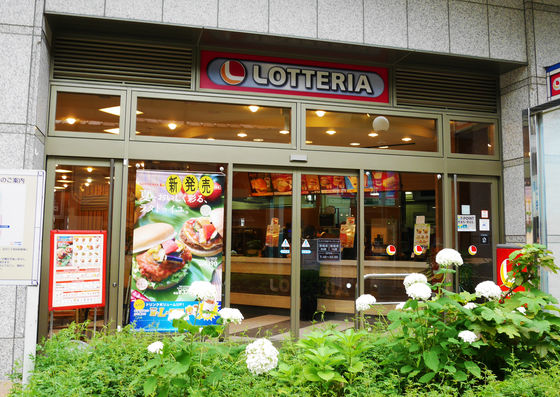 At the shop front, a hamburger signboard using Ratatouille was listed.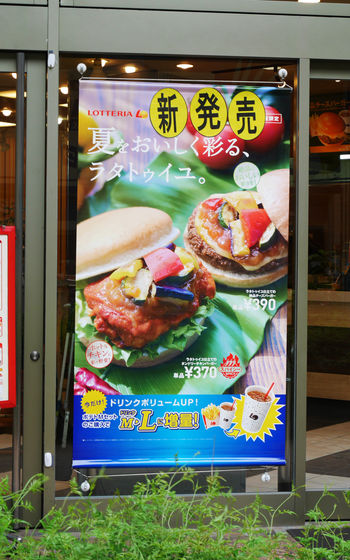 I searched by thinking "What kind of side menu is it?", I discovered that it is stated in the menu normally.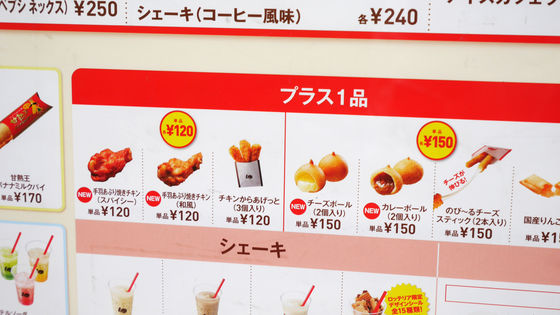 Notice of course was posted even before checkout.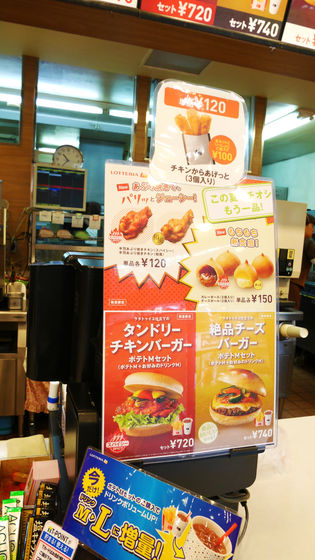 As soon as we ordered all 7 new items, there was also a new menu, which was offered in about 5 minutes to provide. In addition, "Curry Ball" and "Cheese Ball" show the things cut out for shooting.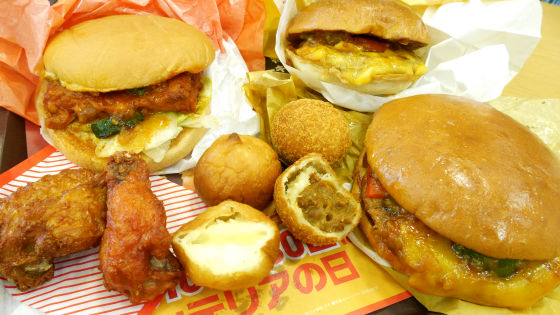 First of all I will eat it from a hamburger. This is "Ratatouille Tailor Tandoori Chicken Burger" (370 yen including tax) that grilled zucchini, yellow pepper, red pepper, grilled eggplant and boiled Ratatouille with tomato in tandoori chicken.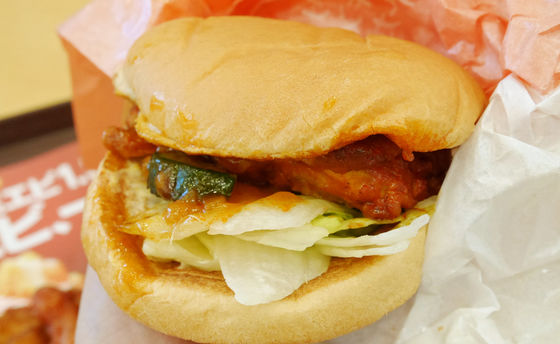 On top of the mayonnaise sauce applied lettuce is a red and spicy peppermint tandoori chicken and a rutatuille sauce that is rich on it.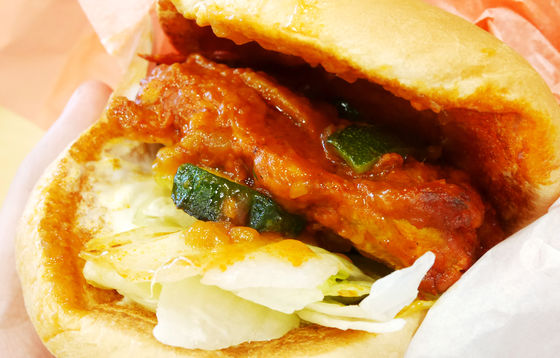 Gabri and a mouth. As expected, I felt the richness of Ratatouille sauce, and after a while the spicyness of the tandoori chicken swollen and swelled, the inside of the mouth became rich and tingling and it was full volume. The texture of the pre - chicken chicken was also good, and it was perfect for summer and it was a rich thick burger. In addition, Ratatouille sauce can be increased by plus 30 yen.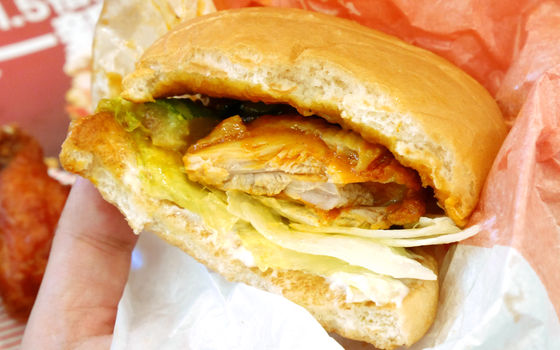 Next, "Ratatouille's tailor-made exquisite cheeseburger" (390 yen including tax) which combined Ratatouille source to Lotteria's signboard menu "Exquisite Cheese Burger". Thanks to melting and melting cheese and ratatouille sauce, the feeling of volume overflows from the appearance.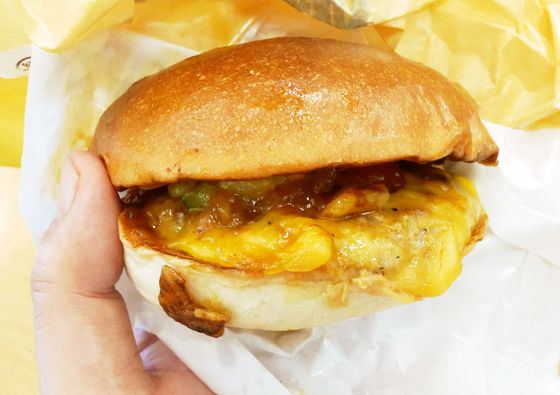 Gabut and one person. It is finished in a rich taste that does not disappoint. Mixed so that cheese and ratatouille sauce are caught in a coarse ground patty with eating response, and it was becoming a hamburger with a different dimension from the chicken I ate a while ago. The compatibility of patty and Ratatouille sau which feels a little salty is also perfect.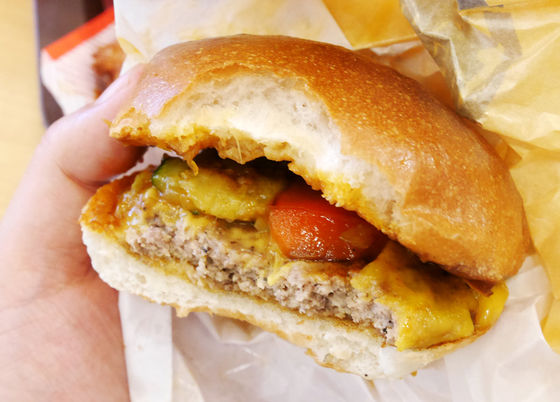 And the third is a huge "Ratatouille Tailor-made Cheese Burger Wide" with a diameter of about 11.5 cm (610 yen including tax). It is a dish that the above-mentioned exquisite cheeseburger has been upsized, its size is ......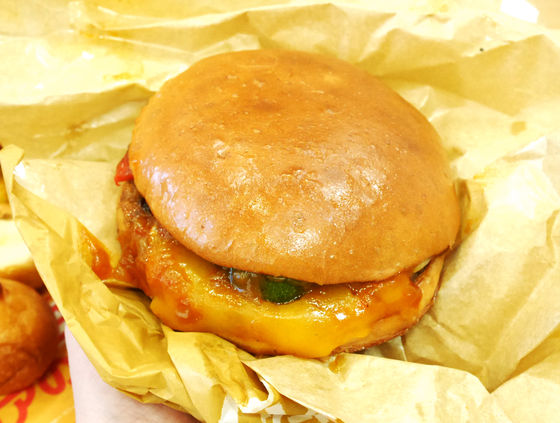 When compared, it is like this. Saying a little small "Cheese Cheese Burger" is Dawn! Because it is big size, it seems to be perfect for people who want to taste the hamburger and the Gatsuri.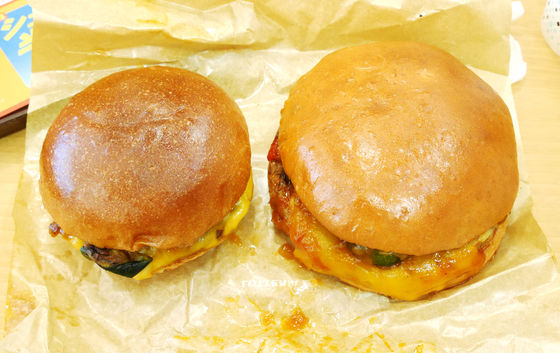 Gabri 's being overwhelmed by the sense of size. It is a moment to realize that "Hamburger is eating!" In the size of a hamburger that you have with both hands. The taste should be the same as the normal size "Ratatouille Tailor - made Cheese Burger", but it is wonder why this one feels as if the richness has further improved. I think that it depends on the person, but this person may feel that Patty 's sense of volume is up.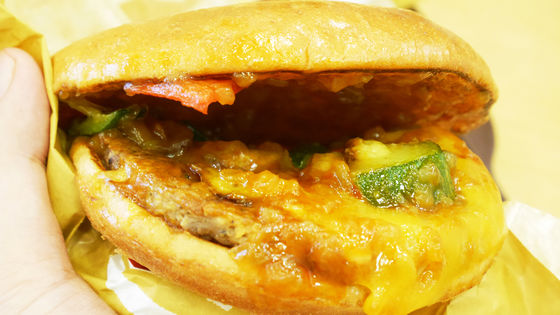 Boryumi hamburger While being overwhelmed by three wavy attacks, try to reach out to the side menu as well. The two round balls, whose name includes curry sauce, is also called "curry ball" (150 yen including tax). It is one bag included.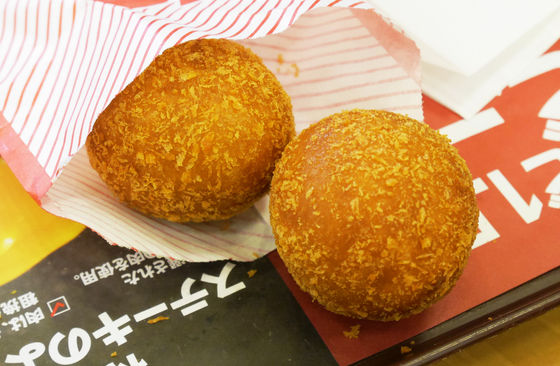 In moderate fabric, moderately spicy curry is also contained in this amount properly, it is just right size to eat with pelor in a mouth - lid mouth. Even from the crisp outside texture, it looked like a little curry bun.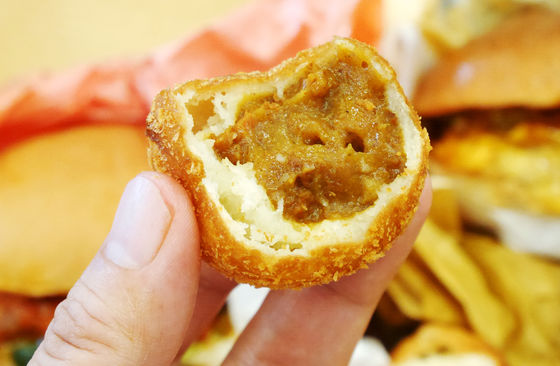 This Tuln and Ball is "Cheese Ball" with cheese in it (150 yen including tax).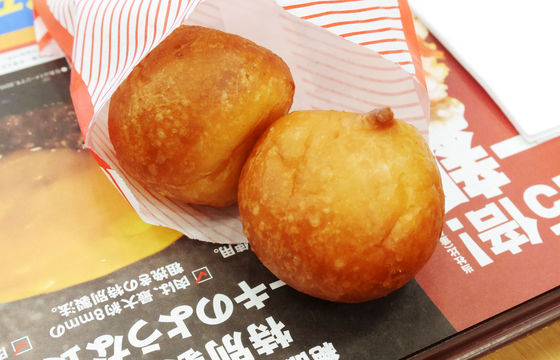 Trolley and cheese overflowed from inside as I tried eating with Kappa. Cheese filling called Gouda cheese flavor has not much peculiarity and the volume is enough, so it seems to be perfect for the side menu when saying "I want something a bit more".



The 3 items of the side menu are "wing chicken roasted chicken (Japanese style)" that the chicken wings were tailored in Japanese style (120 yen including tax).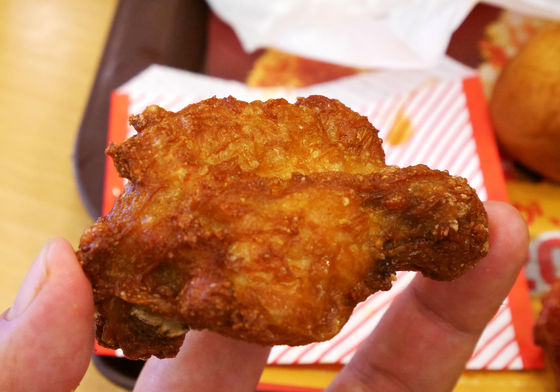 A Japanese style sauce that is tailored to the taste of kelp is used, and the taste of the chicken wings tastes firmly. It was a dish that made me feel the texture of the meat without too much greasiness.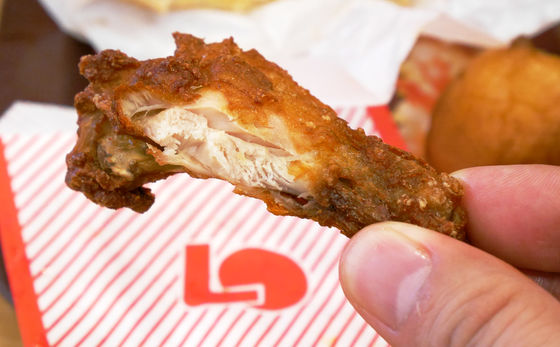 And finally "chicken wings chicken (spicy)" (120 yen including tax) seasoned with chicken wings spicy.



This was also a type of chicken wings tightly fastened, spicy and spicy flavors were impressive dish.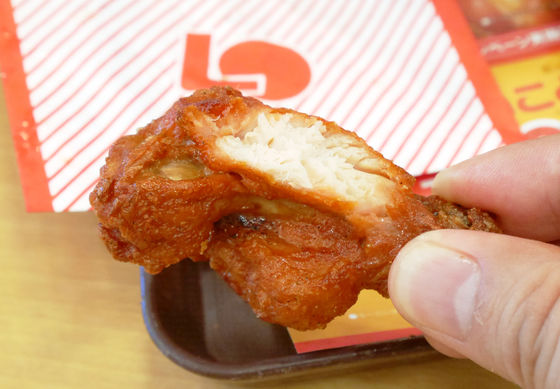 Three hamburgers released on June 11 are limited until late July and four side menus are limited edition until late August.