I have eaten "Curry Cheese Burger Curry Cheese Burger" using authentic curry sauce "Rice Vegetables and Spicy Calais Exquisite Cheese Burger" in Lotteria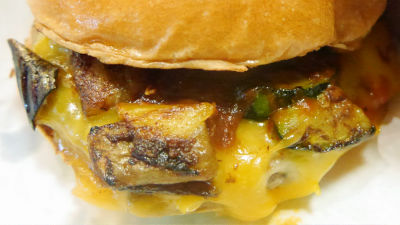 From Lotteria on 26th March "Curry shop's curry cheeseburger"For adults"Curry Pork vegetable and spicy curry's best cheeseburger"Was released for a limited time, so I went to the shop to actually eat and see what the real curry sauce and curry sauce for exciting adults are.

~ Beef burger of full curry appeared from Lotteria ~ "curry shop's curry cheeseburger" "exquisite cheeseburger of rice vegetables and spicy curry" "exquisite cheeseburger wide of spicy vegetables and spicy curry" March 26, 2015 Thursday) Limited release!
https://lotteria.jp/news_release/2015/news03160001.html

I have arrived at Lotteria.



There was a banner that appeals new products in front of the shop.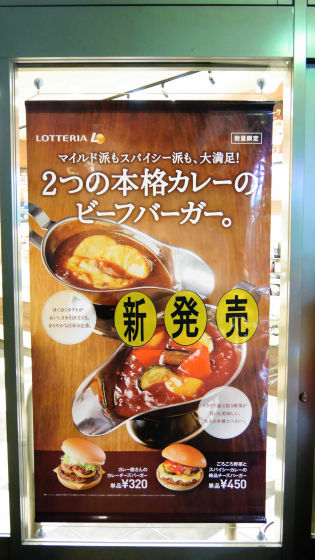 I entered the shop and ordered a new item at once. Wait about 5 minutes for the goods to arrive.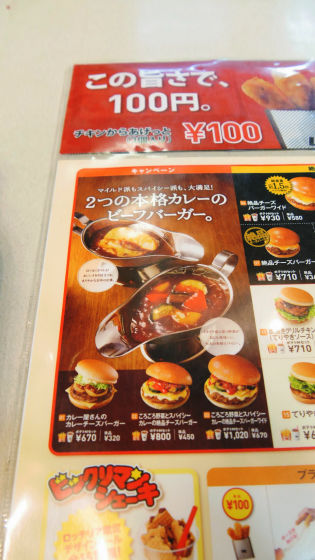 Firstly from 'curry shop's curry cheeseburger' (320 yen including tax).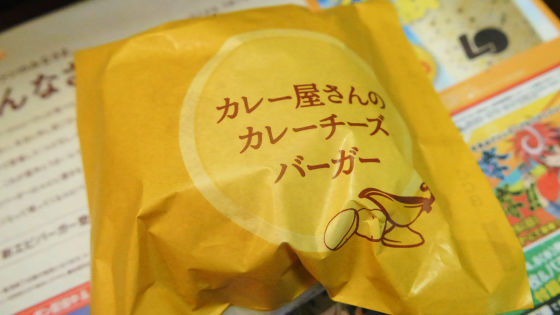 When you open the bag you smell curry and appetite.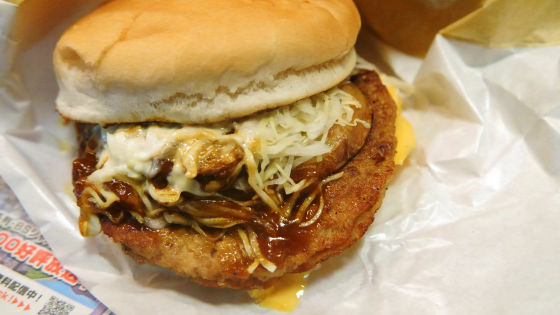 I put this on my hands.



Use curry sauce with honey to the paste of fried vegetables.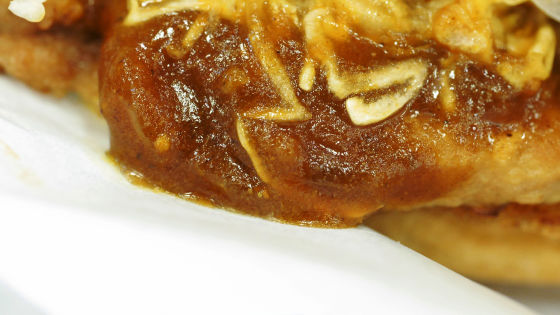 2 slices of rolled baked potatoes.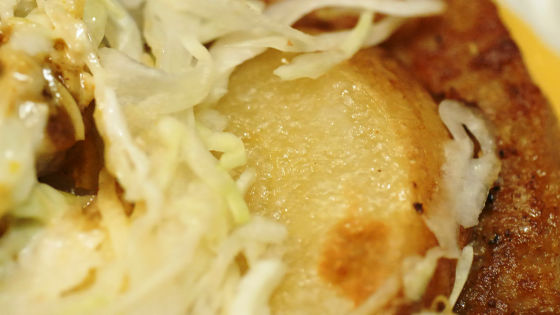 Process cheese under Patty.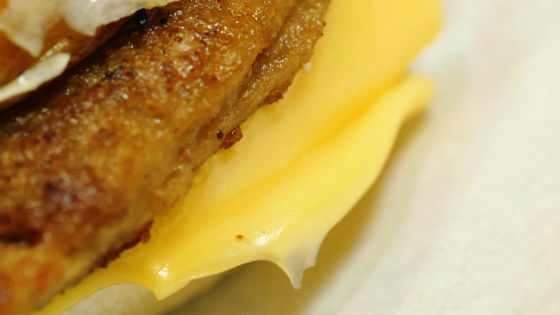 When you eat it tastes sweet and rich curry spread in your mouth. Baked potatoes with volume, shakyaky cabbage, curry sauce, beef patty are well-suited and can be eaten more and more. Since curry sauce is not painful, even people who are not good at hotness do not seem to have a problem. People who want to taste a little different source than usual may try it.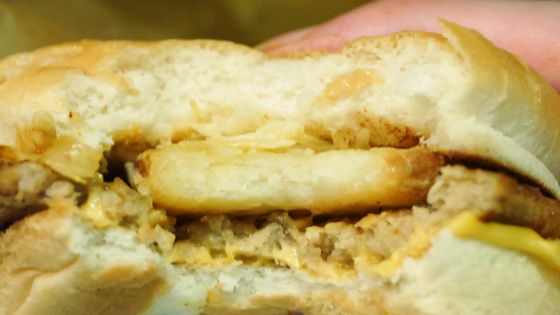 Next, it is "exquisite cheeseburger of curry rice vegetables and spicy curry" (450 yen including tax).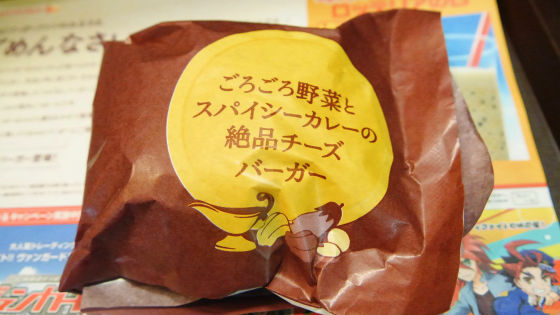 When opening from the bag, you can see the vegetables that seems to protrude, the fragrant scent of gochujan will come out.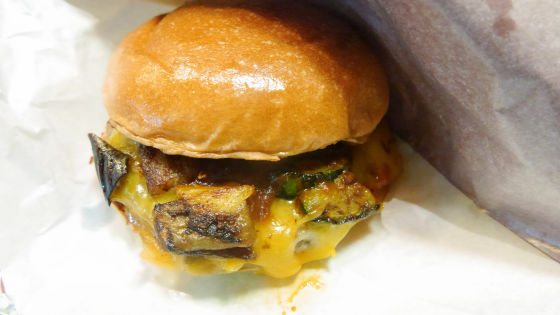 I put it on my hands, it's a little smaller.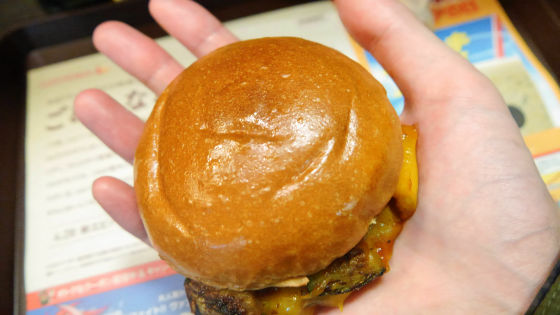 For curry sauce, spicy such as pepper paste and red pepper is used.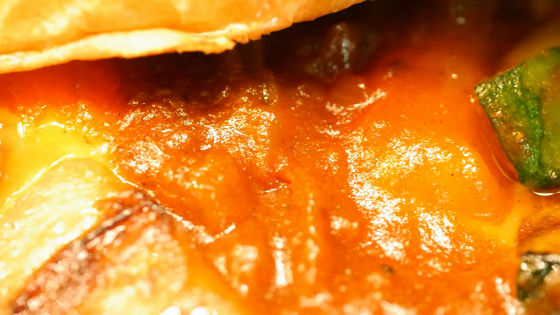 The vegetables are red peppers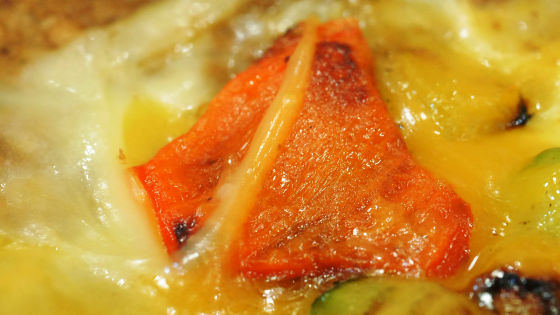 Yellow Bell Pepper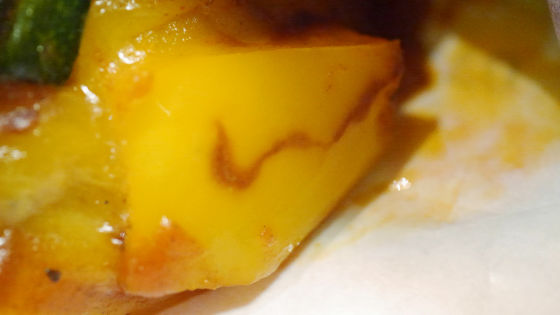 zucchini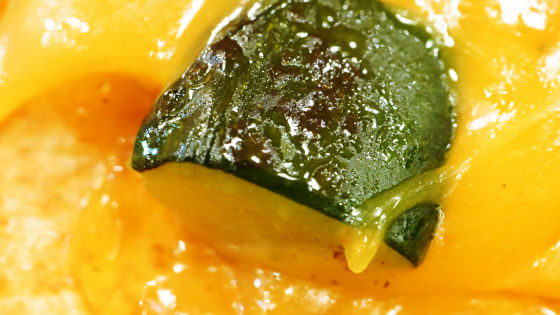 Eggplant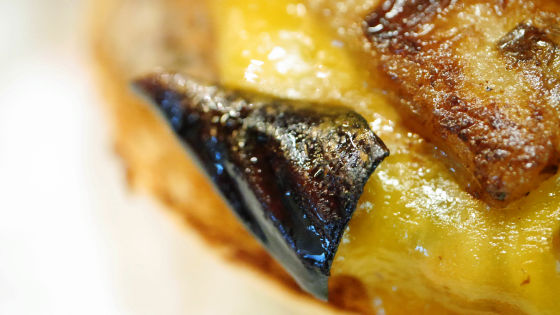 When eating, it spreads hot peppers and red pepper spicy, you can taste vegetable patty and thick vegetables thick. Because the taste of pepper paste is stronger than curry sauce, curry was not very tasty. It is better to refrain from people who are not good at hot things.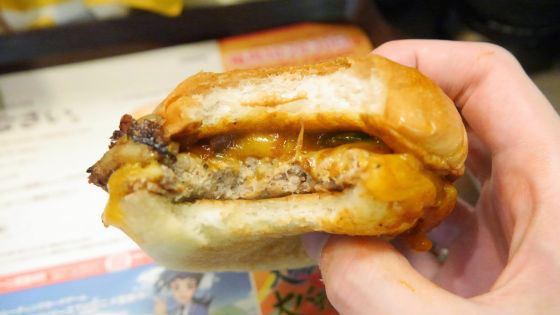 In addition, the buns diameter of "curry rough vegetables and spicy curry's exquisite cheeseburger" was about 1.3 times, the amount of vegetables and sauce was doubledSpicy vegetables and Spicy Curry Cheese Burger Wide"(690 yen including tax) is also released at the same time, people who want to eat hot spicy things recommend wide.