Apple Watch adopts iPhone 4s equivalent chips, increases performance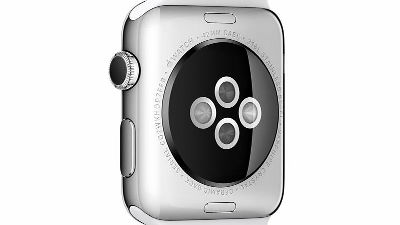 Apple WatchAlready disjointed by iFixit etc.DisassemblyIt is being done and the internal structure is naked, but the "S1 chipAlso famous for technology product analysis for details ofChipworksI am clarifying. According to it, the next Apple Watch seems to have "elongation to achieve" further improvement in performance.

Inside the Apple Watch: Technical Teardown | Chipworks Blog
http://www.chipworks.com/en/technical-competitive-analysis/resources/blog/inside-the-apple-watch-technical-teardown/

The silver part that can be seen on the left of the image is the "S1 chip" of system in package (SiP). The center image is focused on S1 chip only.




The S1 chip on which the system is packaged comes with Apple's logo mark.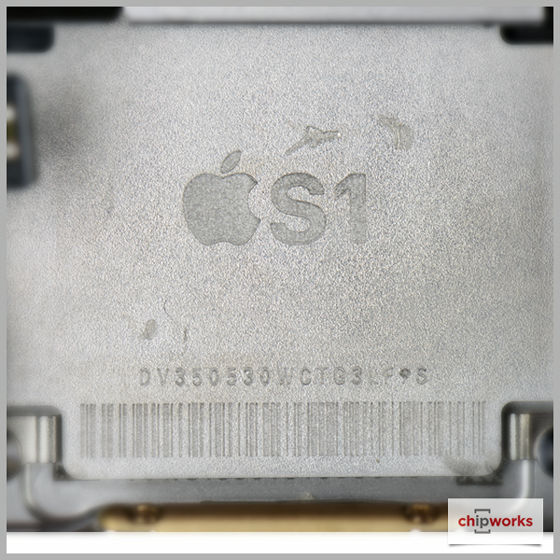 The S1 chip is packed with more than 30 components, including the Apple processor "APL 0778", the 3D gyro & acceleration sensor from STMicroelectronics, the Broadcom Wi - Fi · Bluetooth chip "BCM 43342".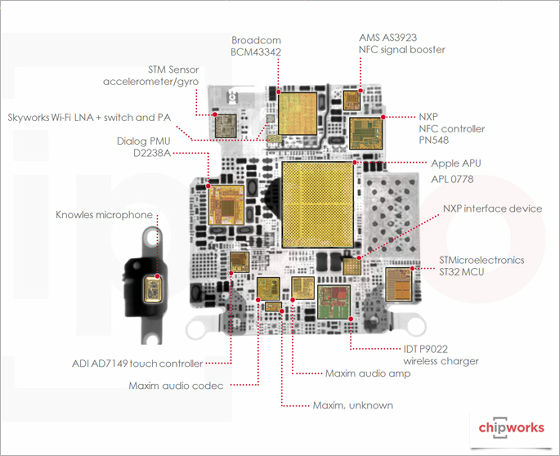 Chipworks analyzed and found that Apple's APL 0 778 adopted in the S1 chip is in charge of manufacturing by Samsung and is manufactured in 28 nm process like the A 7 chip of iPhone 5 s. In order to adopt it for a small wearable terminal, the performance of APL 0778 is suppressed to be equivalent to the A5 chip of iPhone 4s.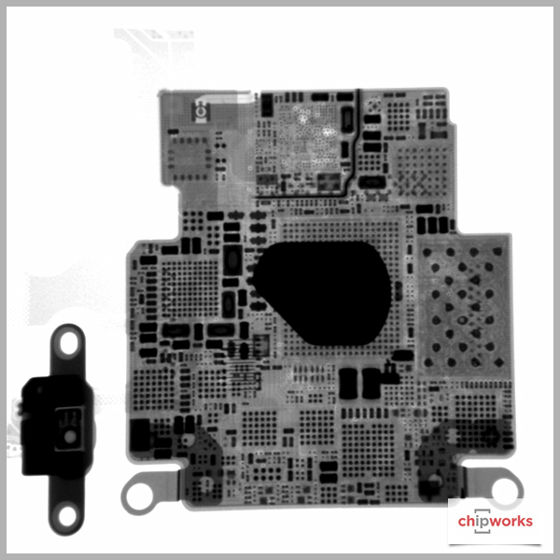 In general, it is known that processors are more refined, the performance becomes higher as the process rule is smaller, for example, the A8 chip of iPhone 6 adopts the 20 nm process. For this reason, the next Apple Watch is expected to further improve its performance by adopting a chip that is smaller than the current 28 nm.

The fact that Apple Watch's high performance is well understood can be understood from the fact that it has built-in computing capacity equivalent to iPhone 4s in a small wearable terminal, but from now on, it will adopt a chip with even higher speed and lower power consumption, If equipped with a mobile communication module, Apple Watch may be promoted to a mobile terminal that can be aligned with iPhone instead of "complementing iPhone's performance."