The next iPhone will be capable of LTE communication at twice the current speed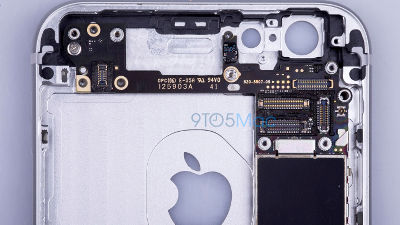 Samsung provides NAND flash memory for the next iPhone, and the storage capacity of the iPhone increases again accordingly.There is a rumor that9to 5MacAccording to the next iPhone "iPhone 6s" will be equipped with a new LTE chip made by Qualcomm, the speed of LTE communication will be doubled accordingly.

IPhone 6s to double LTE speeds, run more efficiently with new Qualcomm chip | 9to5Mac
http://9to5mac.com/2015/07/01/phone-6s-twice-as-fast-better-battery/

Revealed: iPhone 6s will see nearly identical outside, but expect numerous changes inside [Gallery] | 9to5Mac
http://9to5mac.com/2015/06/30/revealed-iphone-6s-will-look-nearly-identical-outside-but-numerous-changes-inside-gallery/

It is iPhone 6s that is expected to be released in September 2015, but the photo of what appears to be a prototype on June 30, 2015 in local time was leaked. In the image leaked below, the appearance is almost the same as iPhone 6, but there is considerable change in internal structure, you can see the logic board and mount point are different.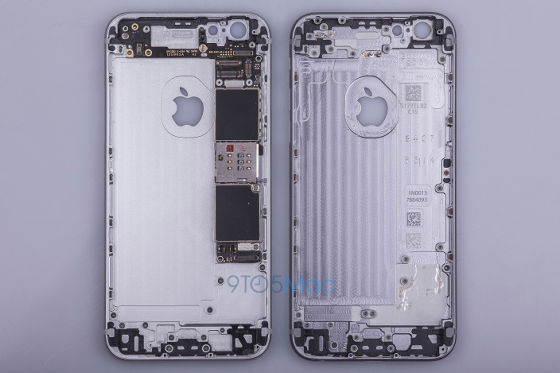 The frame looks something like this.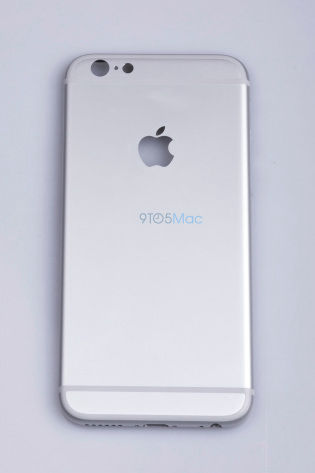 If this image is the thing of iPhone 6s, it seems that adoption of rumored dual camera was forbidden.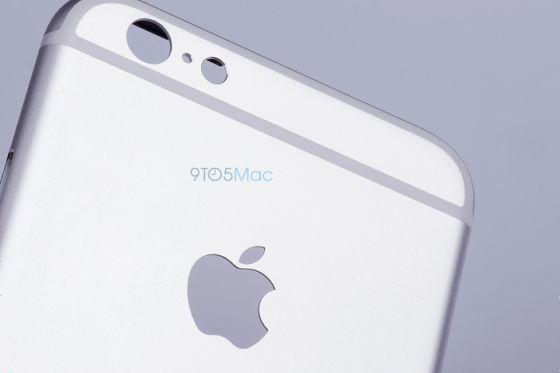 Bottom



And 9to 5Mac released more photos. I reported that iPhone 6s is using Qualcomm's Category 6 compliant LTE modem "MDM 9635M". MDM9635M is called Gobi 9x35 modem and improved performance of 9X25 chip used by iPhone 6 and iPhone 6 Plus. LTE communication with maximum downlink 300 Mbps / upload up to 50 Mbps is possible, the upload speed is the same as the current iPhone 6, but in theory the maximum downlink speed will be twice that of the current iPhone. The actual speed is also seen to be around 225 Mbps due to the influence of the communication network.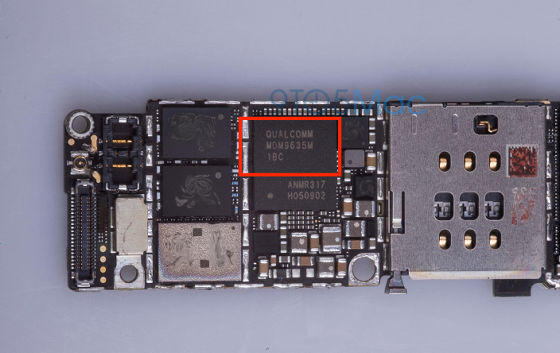 MDM 9635 M was announced by Qualcomm in 2013. It is manufactured with 20 nm process technology and features efficiency and heat resistance. It is installed in Galaxy S5 announced last year, but it was not installed in the iPhone due to production delay.

Moreover, not only in terms of speed, but also with the MDM 9635M loading of the battery when LTE communication is carried out well, furthermore that a larger battery can be installed because the logic board is downsized. As iOS 9 implements power saving mode, the combination of iOS 9 and iPhone 6s further enhances battery life.

Although it is becoming increasingly thin every generation change, considering that strengthening the battery life and new logic board becomes new, it is difficult to think that iPhone 6s will be thinner than iPhone 6 .