The possibility that Samsung will eventually be removed from Apple's next "iPhone 6" CPU manufacturing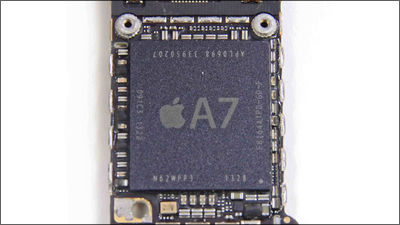 Apple Developer Event "WWDC 14"There was no announcement about" iPhone 6 "that is regarded as a new iPhone, but the next processor installed in this iPhone 6 has already been completed and has been responsible for processor manufacture of iPhone and iPad I've been not Samsung,Taiwan Integrated Circuit Manufacturing (TSMC)It seems that it is being shipped from Apple's factory to Apple.

TSMC Starts Shipping Microprocessors to Apple - WSJ
http://online.wsj.com/articles/tsmc-starts-shipping-microprocessors-to-apple-1404991514

WSJ: TSMC is shipping its first Apple processors, replacing Samsung | Ars Technica
http://arstechnica.com/apple/2014/07/wsj-tsmc-is-shipping-its-first-apple-processors-replacing-samsung/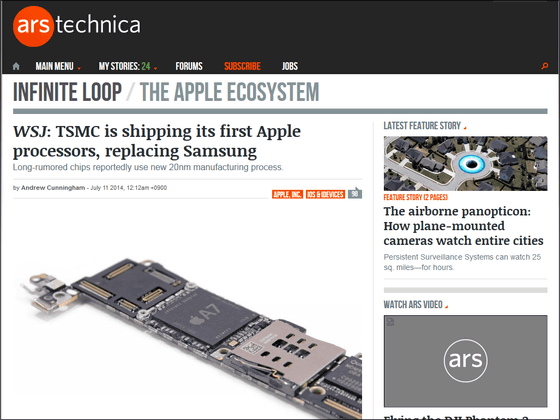 Until now, manufacturing of processors used for Apple's flagship product iPhone and iPad, as a competitor in the smartphone marketFrequent conflictSamsung who has been in charge. However, in the production of a new type of processor installed in the iPhone 6,Assignment to Samsung will decreaseIt turned out that the TSMC of Taiwan was responsible for manufacturing most of iPhone processors, but TSMC finally started shipping the new processor.

Wall Street JournalAccording to the report, TSMC has already started manufacturing processors at a large-scale chip manufacturing factory, and chip shipping has already started.

In addition, TSMC is working on processor manufacturing at "chip manufacturing of 20 nm process", not "chip fabrication of 28 nm process" which Samsung has adopted so far. If this is the case, the next processor is expected to be smaller and save power, improve performance if maintaining the same power consumption as before, expect further energy saving if maintaining similar performance so far You will be able to do.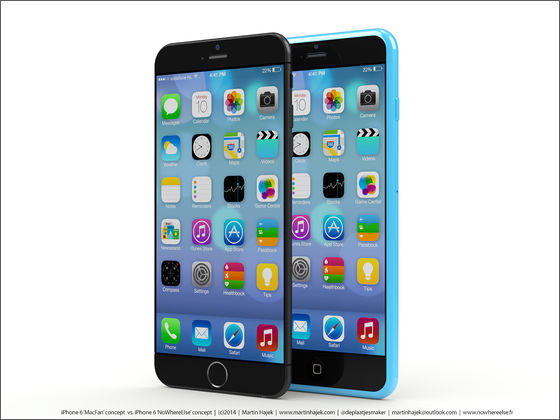 ByMartin Hajek

Despite the reduced production volume, Samsung is not completely removed from Apple's processor manufacturing. However, it is hard to imagine that different size factory-built chips, which are created at different plants and separate manufacturing processes, are installed, and A5, A6, A7 currently used in iPhone 5s, 5c, iPad, etc. Ars Technica speculates that Samsung is in charge of chip manufacturing and that the latest A8 chip is exclusively carried out by TSMC.