What is on the motherboard of "iPhone 6/6 Plus", thorough anatomy


After the release of iPhone 6 and iPhone 6 Plus,IFixit breaks the contents with haste and publishes itI did it,ChipworksHas disassembled not only the main body of iPhone 6 and iPhone 6 Plus but also the motherboard of both devices, and made its details public.

Inside the iPhone 6 and iPhone 6 Plus | Chipworks Blog
http://www.chipworks.com/en/technical-competitive-analysis/resources/blog/inside-the-iphone-6-and-iphone-6-plus/

Motherboard of iPhone 6.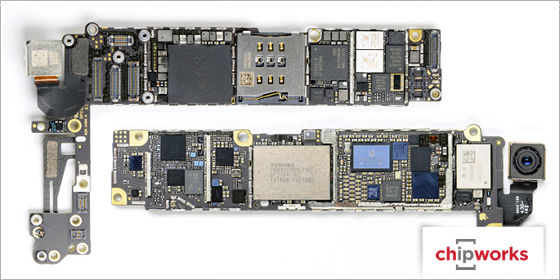 This is the motherboard of iPhone 6 Plus.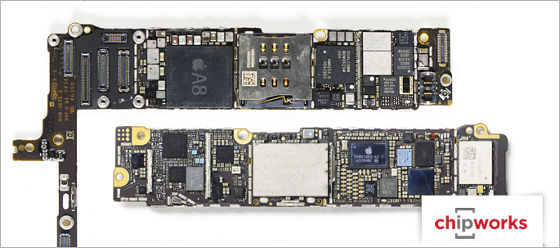 The chip "65 V 10" on the two motherboardsNXPNFC controller "PN 548The model called. According to Chipworks, PN 548 is a model developed by NXP for Apple's minor change, Apple said that he had obtained PN 548 from around 2012.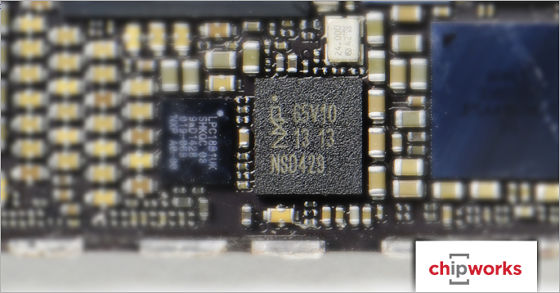 This is an accelerometer and a gyroscope mounted on the motherboard of iPhone 6 Plus. It has been used for successive iPhoneSTMicroelectronicsNot made,InvenSenseIt is the point that things made are used. The one used for the acceleration sensor and gyroscope of iPhone 6 Plus is "MP 67 BIt has become a model called.




To iPhone's compass chip so farAsahi Kasei ElectronicsAlthough products have been used, iPhone 6 and 6 Plus do not have anything like compass chips, and where compass chips should be locatedBosch SensortecThere is an acceleration sensor made only.




Further investigation progressed, compass chip "AKM 8963" of Asahi Kasei Electronics was found safely. The compass chip was hidden under the other chip at the end of the mother board.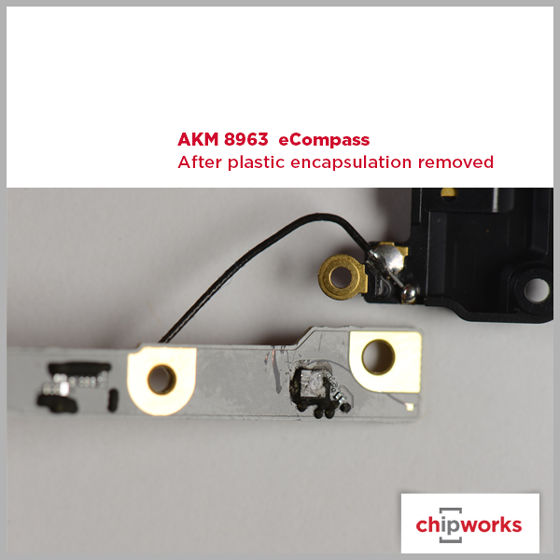 A new A8 chip loaded from iPhone 6 and iPhone 6 Plus.



Peel off the A8 chip package and it looks like this.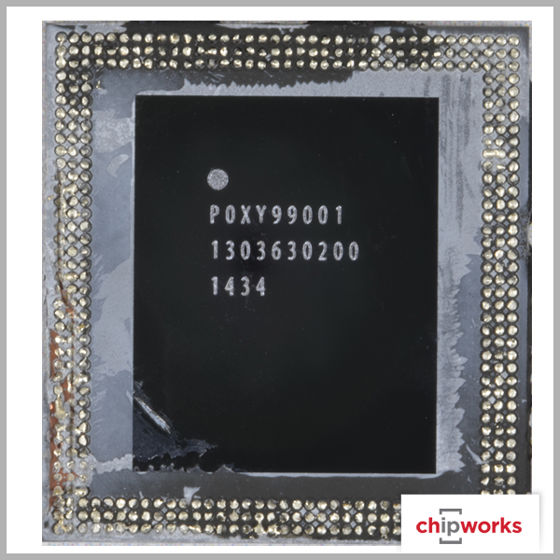 Metal layer of A8 chip.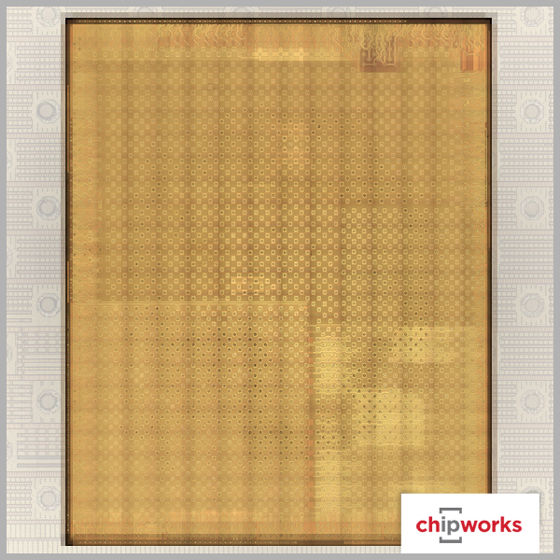 When you peel off the metal layer it looks like A8 chip die. According to Apple's announcement, the A8 chip is 13% smaller than the previous model A7, with 25% CPU processing speed and 50% improvement in graphics processing speed.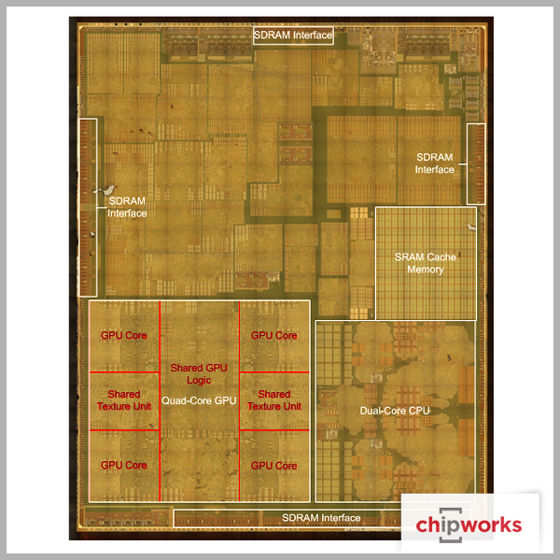 The left is the A7 chip of the previous model and the right is the A8 chip. On the A8 chip, you can see that the position of the GPU and the CPU are reversed from the previous model, and the size is also downsized.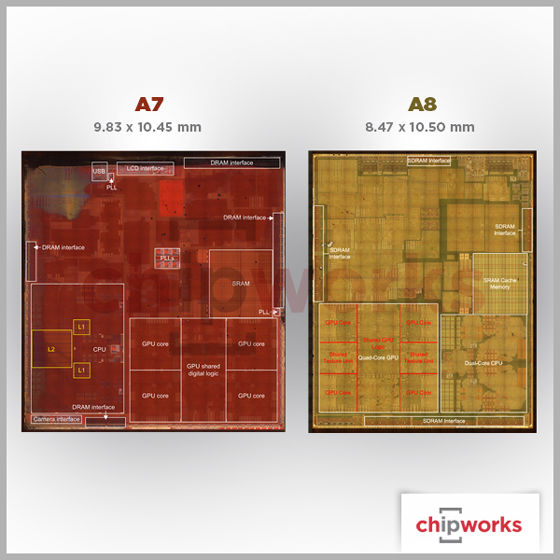 For haptic drivers driving vibratorsTexas InstrumentsWe are using products.