Short movie showing the story of people who love coffee and six coffee extraction methods


For people who drink coffee, coffee is simply "concentrate" which concentrates on, or "fun" everyday, and how to drink varies from person to person. Coffee is becoming an unprecedented boom in New York and San Francisco, but coffee enthusiasts have released a story of "Why drink coffee?" And a short movie showing six different types of coffee is available.

"Coffee: Six Degrees of Caffeination" by James Casey - YouTube


Short movies start from the point where coffee stalls feed out to the city of New York.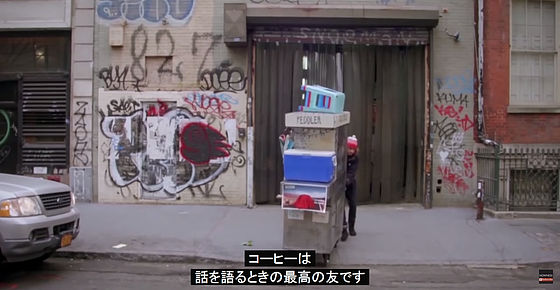 While watching how to put in six kinds of coffee, it is a movie to have people who love coffee talk about "talk of coffee" from people working in coffee shop to coffee lighter of New York Times.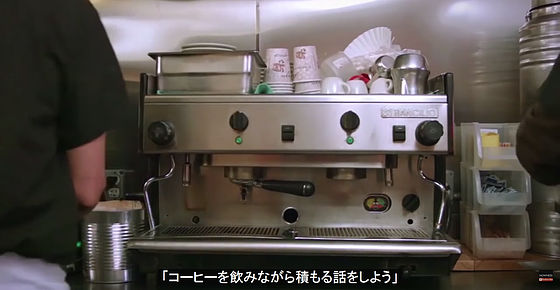 The way coffee comes out at the beginning is "Drip type". It is a common way of drinking in Japan, in which coffee is extracted by putting hot water in a coffee filter containing coffee beans.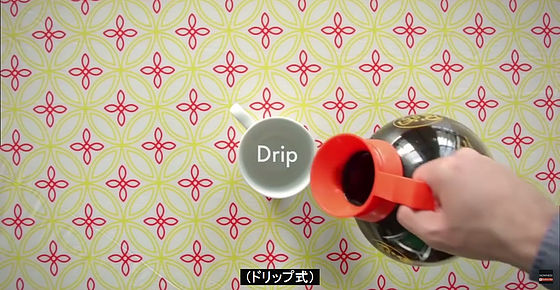 This man who drinks coffee every morning tells that he can change an unhealthy morning to a "happy moment" by drinking coffee. Although a happy mood does not last a whole day, I can not think of the option of "Do not drink coffee every morning" because I can start my daily start with a good mood just by drinking coffee.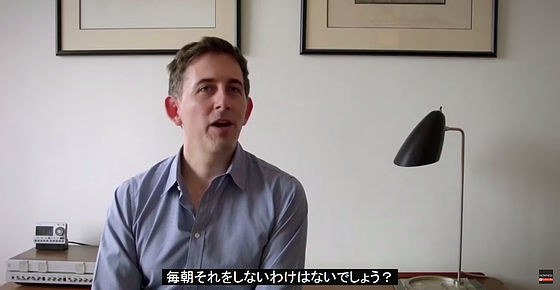 On the other hand, a woman who says "Coffee and me is a difficult relationship" appeared.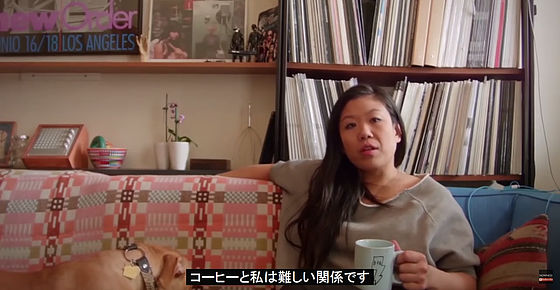 Although it is not a type of annoying about the display of the coffee bean producing area and the components of every scent ... ...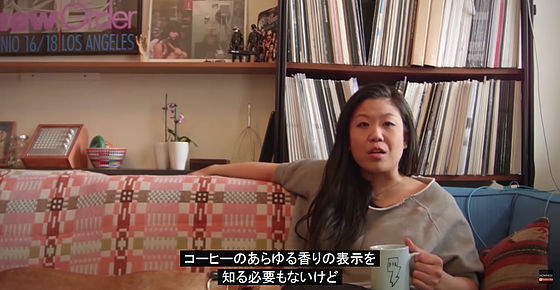 "I can not drink cheap coffee." Therefore, she appreciates the environment in New York where you can taste good coffee even if you are not a coffee lover.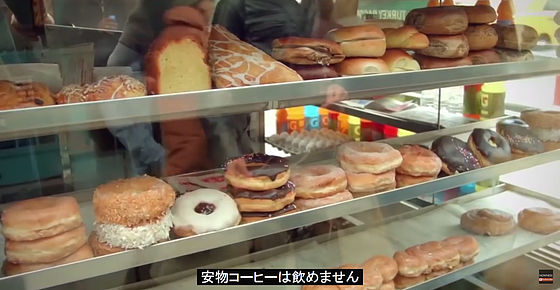 Next, when a man who sells coffee on a street on the street everyday says "Would you like a cup of coffee?" And answered "Yes", I immediately put in a cup of sugar. People in New York do not like black coffee much.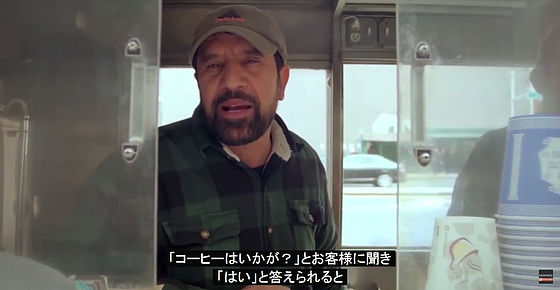 When the same customer comes back seeking more tasty coffee, it is said that it is the trick to run a coffee stall to put three cups of sugar.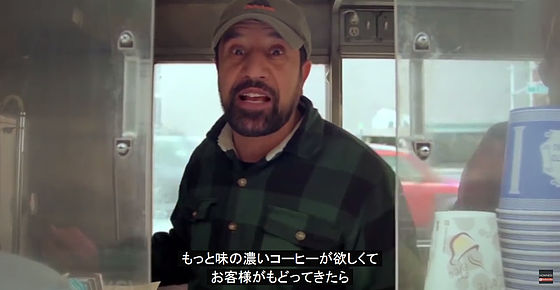 The scene changes, and how to enjoy coffee easily is "Instant formula". You can drink coffee just by melting the powder with hot water.



Instant coffee divided among pros and cons, but this woman says "Personally I get sad when I drink instant coffee." Meanwhile, he said he thought that "You should drink coffee as you like."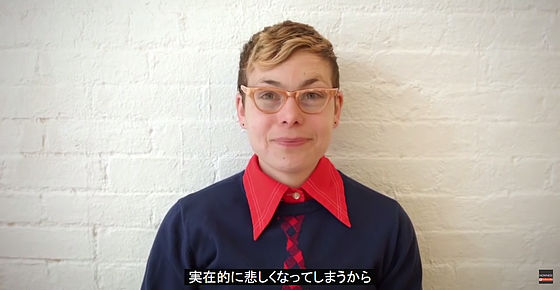 This is a small pot that hangs on the hanging area from directly above.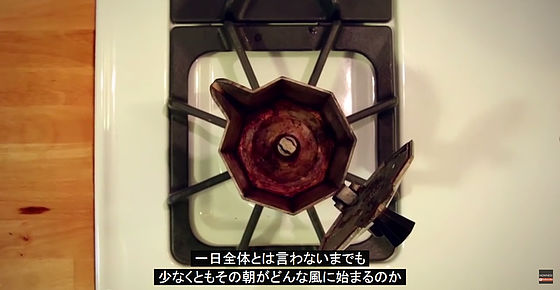 After a while coffee came out from the bottom.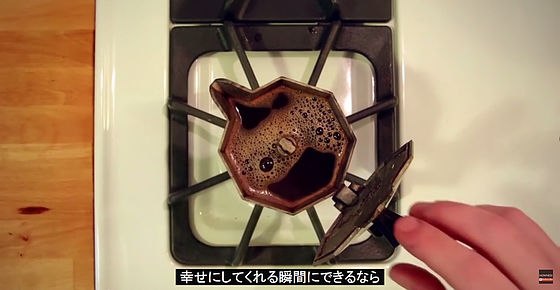 this is"Mocha Express(Mocha pot) "How to put coffee. When a special dedicated pot is put on fire, espresso is extracted by water vapor.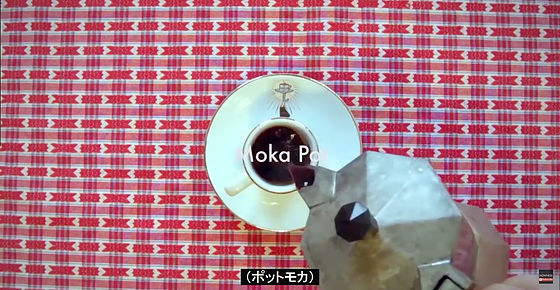 After that, people sprinkling coffee from many cups were projected. This has a history of more than 100 years "Coffee · cuppingWhere are you going?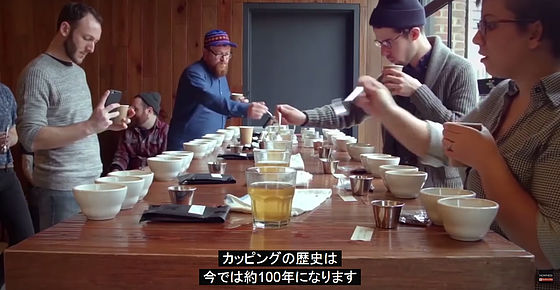 Coffee · cupping can prepare a large amount of coffee of various production areas, drink and compare with a spoon and confirm the difference. Originally the beginning of the history of coffee and cupping was done to distinguish good coffee from bad coffee.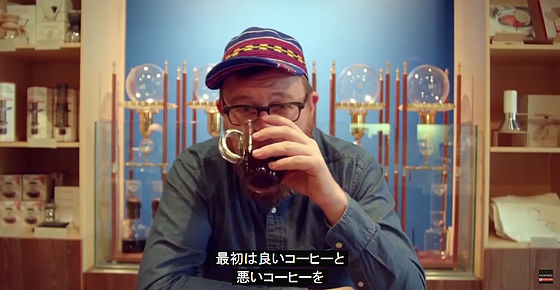 During the period from the mid 1800's to the present age, coffee · cupping became a system to evaluate coffee by scent, such as "scent" "rich" "acidity" "bitterness". If you win more than 80 points you will be recognized as "high quality coffee".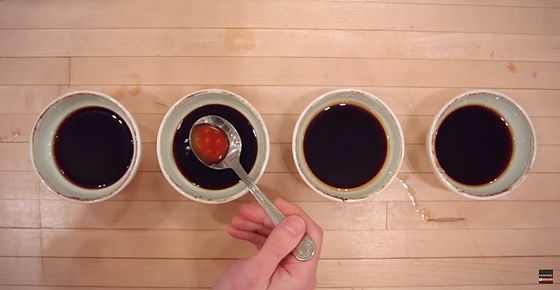 It seems that 84 to 85 coffee is actually required in New York where coffee is popular.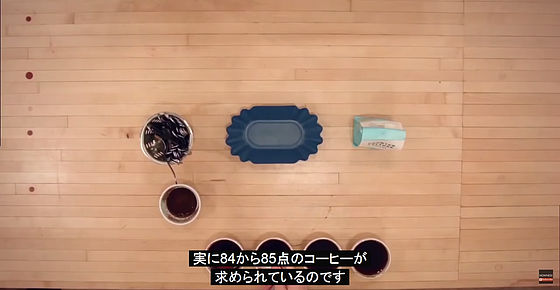 Coffee loved by people, but besides the "drip", "instant" and "moka express" that have come so far, scientists using a special coffee filter and a container like a flask devised "KemexThere is also a way to drink "Expression". It is similar to the drip type, but coffee falls in a beautiful glass container like a flask and it is a way to enjoy it even if it looks alike.



The coffee shop around New York is now crowded more than the busiest day of the busiest shops in cities around the world.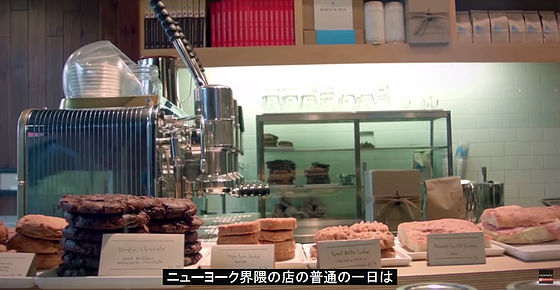 Originally there were only 2 or 3 famous coffee shops in New York but as of 2015 75-100 specialty shops opened as "coffee battle zone" has been changed.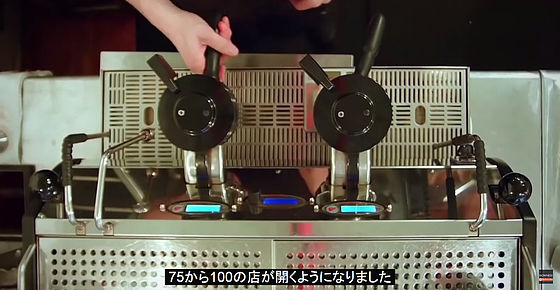 The coffee shop clerk says that customers are trying to make places where they can relax. The store clerk knows the regular workplace and the name of the child, and now the coffee shop seems to be an indispensable place for New Yorkers.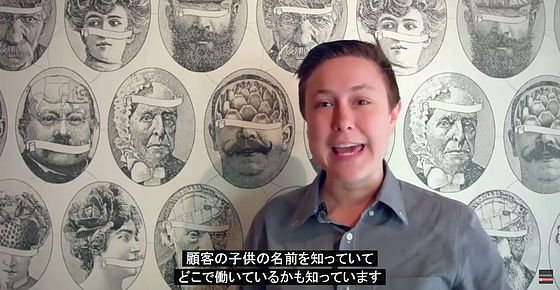 Put coffee beans and hot water in the same pot "French pressExpression "where the coffee is being made is displayed.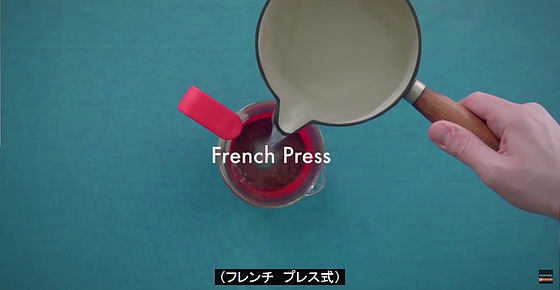 Finally, slowly push the lid like a tea pot, so that the coffee beans are submerged below and separated from the coffee. Although a powdery drinking mouth will remain, it is a way to drink up to oil contained in coffee beans.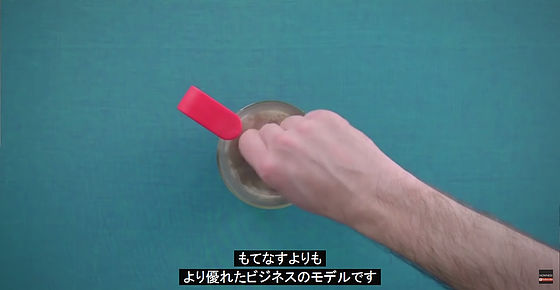 Then extract same by pressing the lid "Aero Pressformula". Coffee is similar to French press, but using coffee filter is different.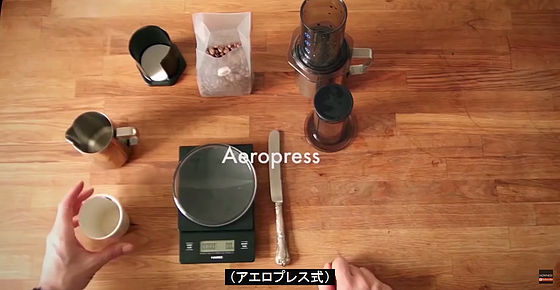 According to a man who puts coffee every morning in an aero press style, it is a troublesome drinking method, but if you have a morning you can not drink coffee, it seems that you will not come over the day that day.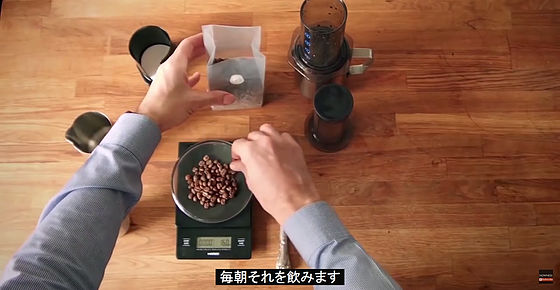 Drinking coffee every morning, I keep my favorite jeans coming day by day and I feel that it resembles a sense of being familiar with my body.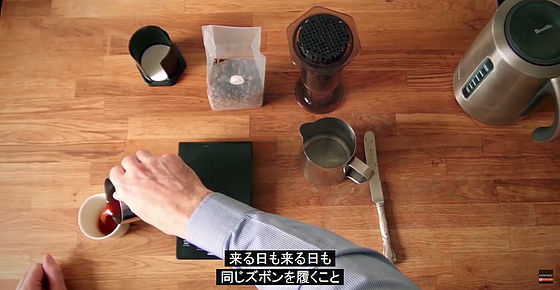 Coffee for this woman gives "speed" to work by drinking in the morning.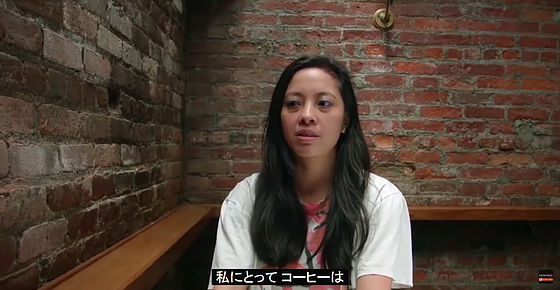 Although I am drinking to raise my concentration, I heard that when I thought "I want to have a nice thing at the end of the day," it is still coffee.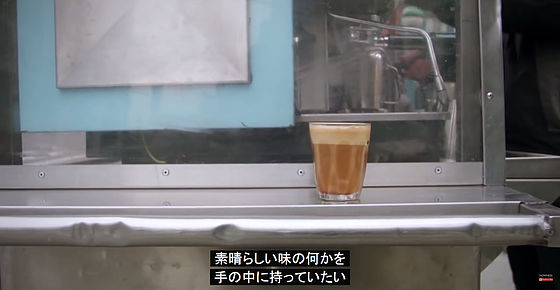 Finally the state where the hand hits the cup coffee spilling out appears and the movie is over. It became a short movie that would make you want to drink coffee when you notice it.