Xiaomi who sold 2.11 million smartphones in 24 hours will be registered in Guinness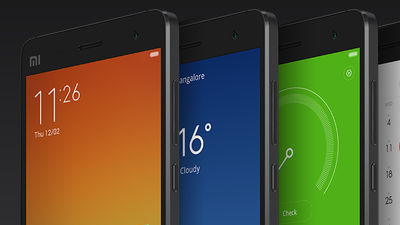 Xiaomi (Small-Science Technology, Shaomi), a start-up for electronic equipment production from China, has revealed that he updated the Guinness record newly at the explosive sales of smartphones during the fan appreciation event held in April.

Got it: Xiaomi entered Guinness Book of World Records - News - Xiaomi MIUI Official Forum
http://en.miui.com/thread-101300-1-1.html

Xiaomi is a startup called "Chinese Apple" that sells smartphones that combine hardware and design quality at a low price. The flagship model is a smartphone, especially the flagship model "Mi 4" announced in July 2014 has a processor with Snapdragno 801 MSM 8974AC, the memory is 3 GB, the display resolution is full HD (1920 × 1080), the back is F value It is also incredible to compare with the 1.3 bright 13-megapixel camera compared to the high-end models of other smart phones.

Mi 4 that features a design that cuts the edge part.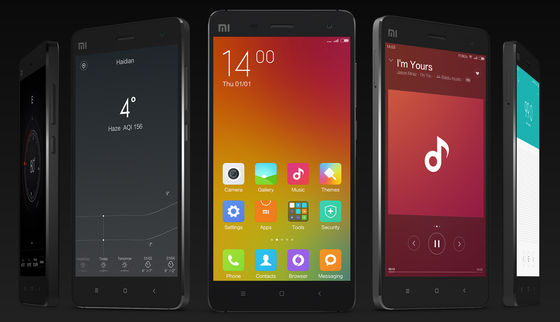 Wall Street JournalWhenVentureSourceMr. Dow JonesResult of investigationAccording to estimates that venture investment companies "worth over 1 billion dollars (worth more than 120 billion yen)" Xiaomi is included among 82 startup companies and is more than Evernote than SpaceX than Uber (About 5.5 trillion yen) higher than that of the previous year.



Ray Jun, who led such Xiaomi, revealed that 2.1 million smartphones were sold on its online platform in 24 hours on April 8, 2015. Furthermore, the total sales of Xiaomi as a whole on the 8th is said to have risen to 2.08 billion yuan (about 40.4 billion yen). This figure of 2.1 million units was the highest ever number as "number of smart phones sold in 24 hours from a single online site" and it was certified as a Guinness record.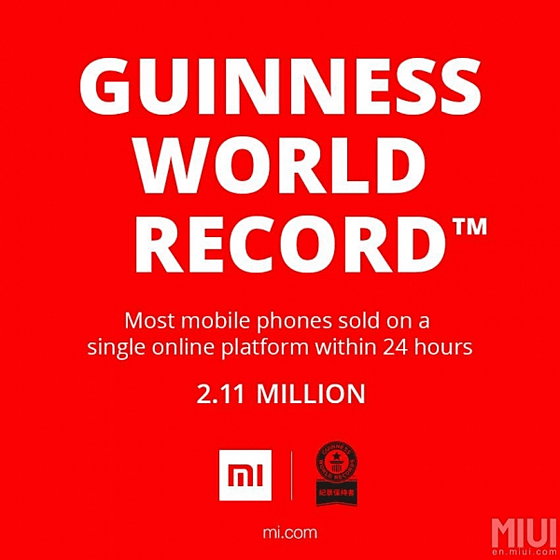 Ray Jun receives a certificate by updating Guinness records (left).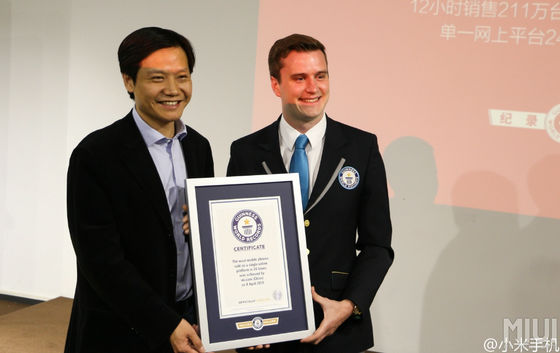 In addition, IT specialist research firmIDCThe graph on the share rate of the smartphone market in the fourth quarter of 2014 released by Even in the smartphone market as a whole, you can see that Xiaomi (green) is steadily growing market share.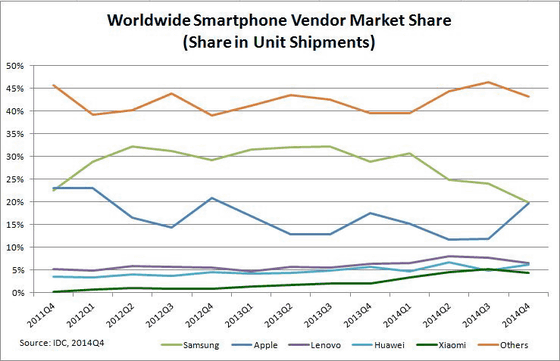 In the past Apple has sold 10 million units in 3 days since selling iPhone 6/6 Plus, also thisCertified as Guinness recordsIt is being done.