Smartphone that can choose your favorite OS from Android · Firefox OS · Windows Phone "Pixi 3"


Chinese electronics manufacturerTCLBrands under controlALCATEL ONETOUCHIs a smartphone that can choose anything from among three mobile OS called Android, Firefox OS, Windows Phone "Pixi 3We announced.

Alcatel's new Pixi smartphone can run Windows, Android, or Firefox OS | The Verge
http://www.theverge.com/2015/1/2/7479907/alcatels-pixi-smartphone-runs-windows-android-or-firefox-os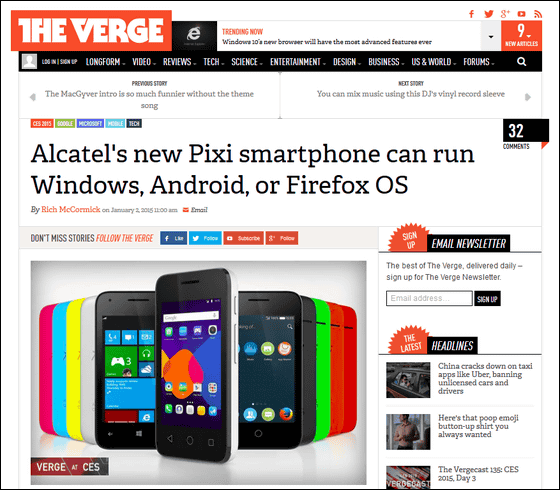 ALCATEL ONETOUCH - Products - Smart phones
http://www.alcatelonetouch.com/global-en/products/smartphones.html

According to The Verge, "Pixi 3" has four display sizes of 3.5 inches, 4 inches, 4.5 inches, and 5 inches, only communication of 3.5 inches is limited to 3 G, and other models support LTE It is said that.

On the official website of ALCATEL ONETOUCH, the product page of Pixi 3's 3.5 inch display model and 4 inch display model is released, 3.5 inch model is either Android or Firefox OS, 4 inch model is Android · Firefox OS · Three OSs called Windows Phone can be selected.

The 3.5 inch display model of Pixi 3 is 112.2 mm in length × 62 mm in width × 11.9 mm in thickness, weighs about 100 grams. The color can be selected from two types, black and white on the back, the display resolution is 320 × 480, and the back main camera is 2 mega pixels (MP). The CPU has dual core of 1.0 GHz, memory has 512 MB and 256 MB, memory capacity of 4 GB and 512 MB can be selected. There is also a MicroSD card slot.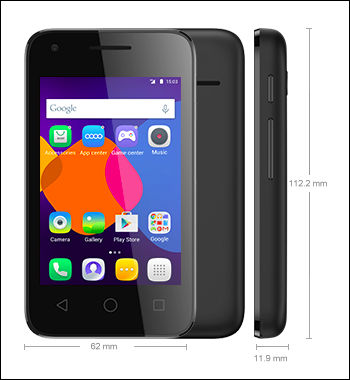 The size of the LTE-compatible 4 inch display model is 121.6 mm in length × 64.4 mm in width × 11.6 mm in thickness and weighs 110 grams. It seems that you can choose the display resolution 800 x 480, the main camera 2 MP, 3 MP, 5 MP, 8 MP from among the variations. A dual core of 1.0 GHz or a quad core of 1.1 GHz can be selected as CPU, memory is 512 MB, main unit capacity is 4 GB, MicroSD card slot is also available.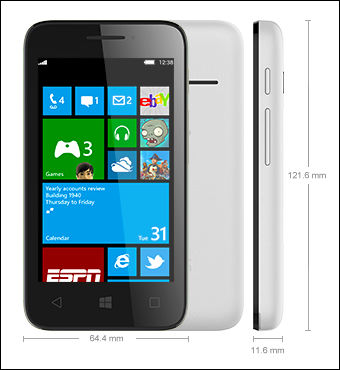 ALCATEL ONETOUCH was held in Las Vegas, USA, from January 6th to 9thCES 2015In addition to "Pixi 3" in the exhibition space, the original smart watch "Watch" was also exhibited.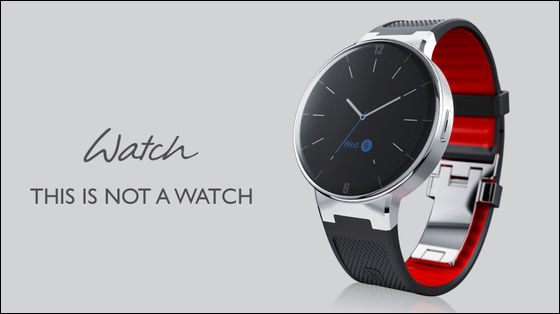 ALCATEL ONETOUCH can purchase "Watch" at "a price that is a fraction of the competitor's smart watch"commentAnd it is expected to appear on the market as a very inexpensive smart watch when compared with other companies' products. The face type of "Watch" is a round type, it means that it will become a smart watch to be connected to Android terminal. There is a sensor for heart rate measurement on the back of the terminal, and it can be used instead of the shutter of the smartphone.

The state that "Watch" is actually working can be seen in the following movie.

Alcatel Onetouch Watch hands-on - CES 2015 - YouTube