Full HD multifunctional camera "FLIR FX" which can be either a network camera or an action camera depending on the mount parts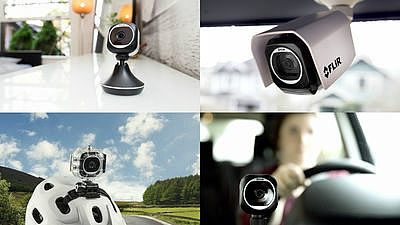 Infrared thermography that can measure temperature only by holding over "FLIR i3It is the developer ofFLIR SystemsWireless full HD camera developed by "FLIR FX"is. It can be used in various situations by changing mounts and cases, you can use it instead of a security camera indoors or outdoors, mount it on a helmet or a bicycle and use it like an action camera as a companion for extreme sports It is possible, it is exactly "one stone four birds" camera.

FLIR FX | FLIR Systems
http://www.flir.com/fx/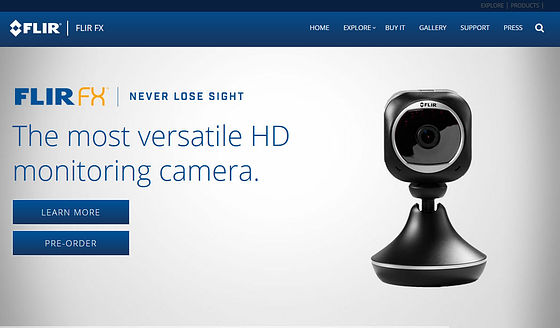 You can see what kind of functions FLIR FX combines with by seeing the following movie.

FLIR FX: More - YouTube


FLIR FX is a monitor camera that can shoot movies with 1080p full HD image quality. The following is also compatible with night vision photography that you can shoot up to about 10 meters ahead even at night with the indoor stand attached.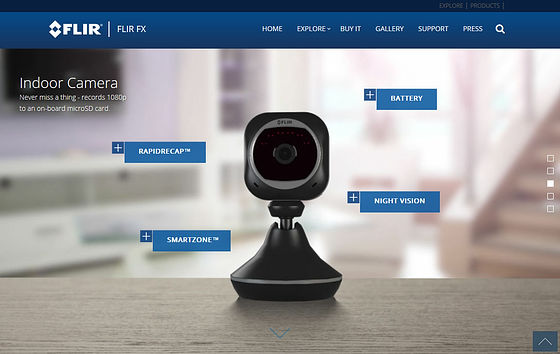 It is like this when put in the room. With 160 degree wide angle lens it can reflect indoors without leaving room. Although it is possible to shoot with wired, wireless recording is possible for a total of 4 hours together with the internal battery of the interior stand for 2 hours only with the battery of the camera body alone.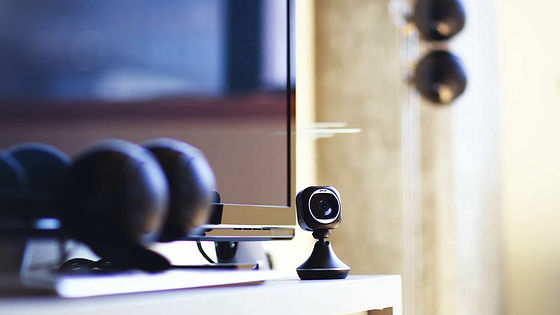 You can watch the streamed video from Wi - Fi via special application, and also save it to FLIR CLOUD. Of course it is also possible to save it on the microSD card, the maximum capacity that can be used is 64 GB.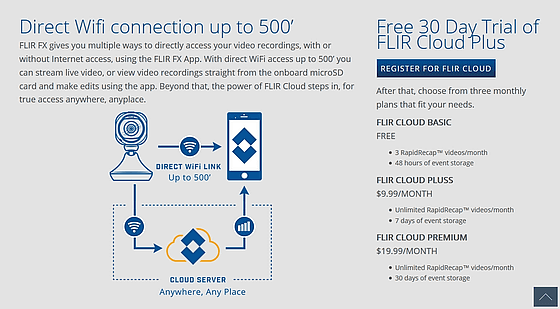 In addition, "RapidRecap" function which can reproduce images of all taken time zones at once · · ·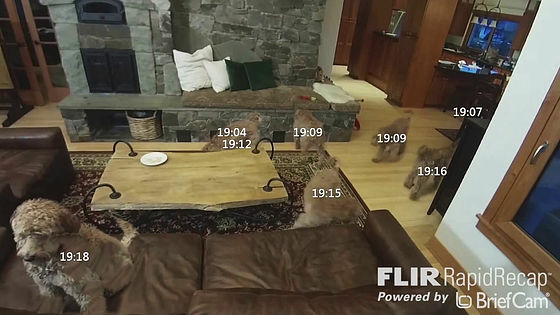 There is a "SmartZone" function which allows you to notify smartphones when shooting is taken with a grid and something passes through a specific part, and it can be used as a network camera for security as well as just a camera.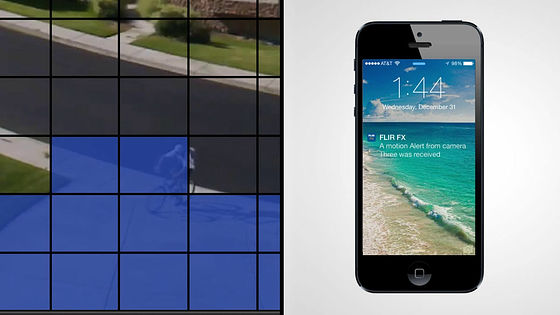 This is FLIR FX with outdoor shooting case "Outdoor security housing" waterproof. Not only can it be installed at a fixed position such as the ceiling and can supply electricity, even if it rains it can be taken, because it is equipped with an infrared irradiation device, it will be possible to shoot with the night vision's visible distance up to about 20 m.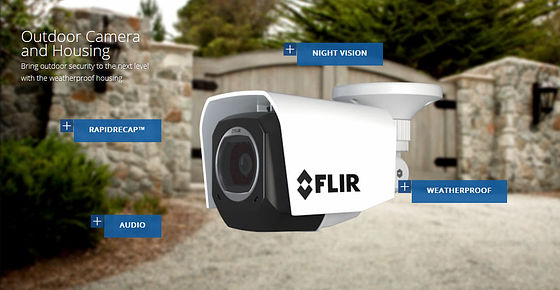 It is "Sport camera case" that you can use it as an action camera like GoPro outdoors.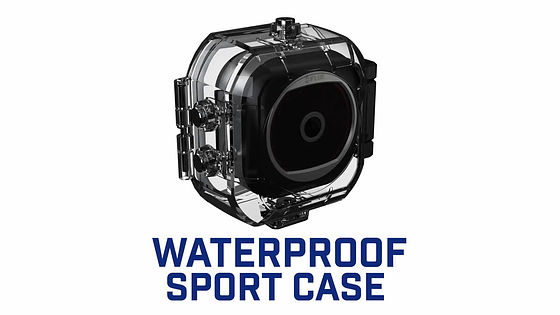 Weatherproof design that can withstand the weather and rain, also supports dive to 20 meters. Mounts attached to helmets etc are also included ... ...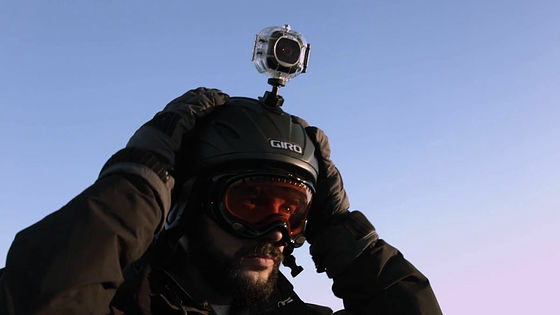 It is possible to shoot movies with full HD picture quality even during snowboarding.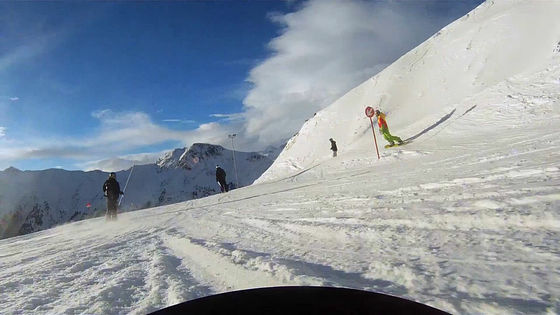 "Dash camera mount" is a dedicated mount that can be installed in a car and used like a drive recorder.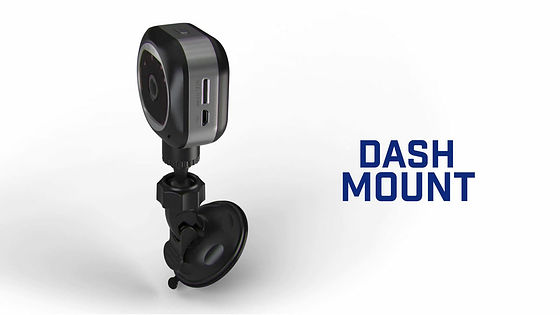 Since you can get power from the car socket, worry about the battery is useless. Built in an accelerometer, there are two modes automatically switched, "30-minute loop recording mode" when driving a car, "constant recording mode" when feeling a shock of 1.7 G, If you get involved in an accident, important data such as the moment of contact will not disappear.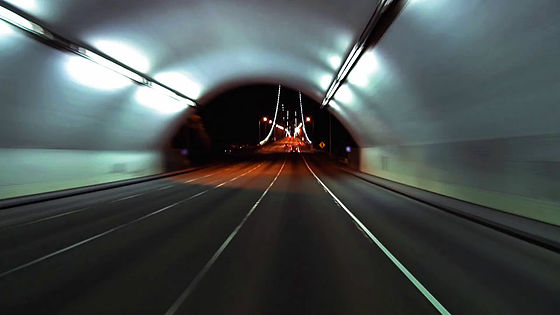 The "Rapid Recap" function that allows you to play back the subject of the shot at once is explained in the following movie in detail.

FLIR FX RapidRecap Intro - YouTube


Shooting in front of the entrance with FLIR FX. It shows the way people of delivery arrive.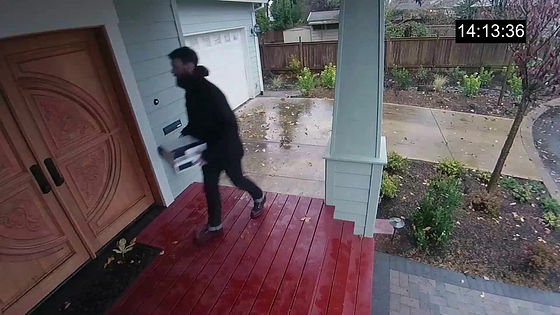 Because the landlord was absent, the deliverer left the baggage in front of the entrance and returned home, but one hour later he shot a suspicious person who fiddled with the shutter on the right side of the entrance.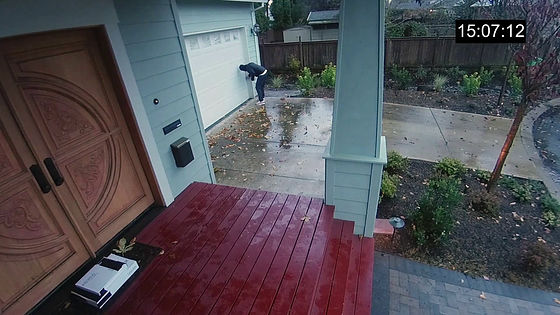 After that person got a color around the house, after having confirmed that no one is there, the person who carried the baggage has been taken away.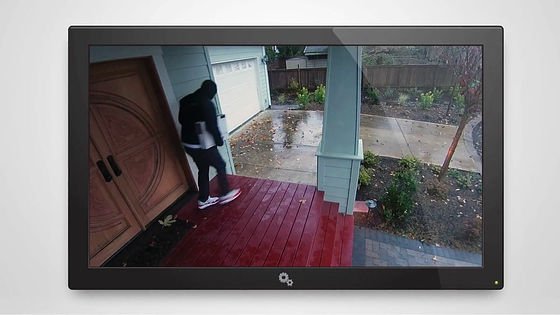 When editing the video shot so far with the application of the smartphone with the RapidRecap function ......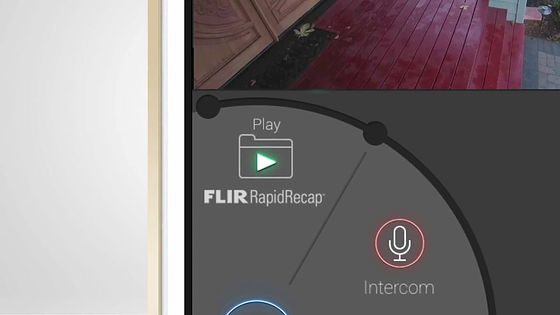 It was possible to display moving subjects at the same time, subjects were displayed with shooting time, respectively. Since you can check images over several hours quickly, it has become a function that can reduce time and effort.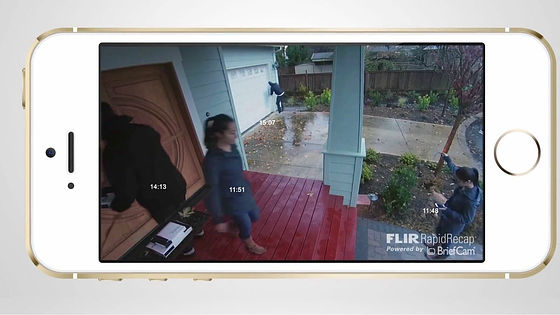 By the way, other RapidRecap images are released on the Gallery page below.

Gallery | FLIR FX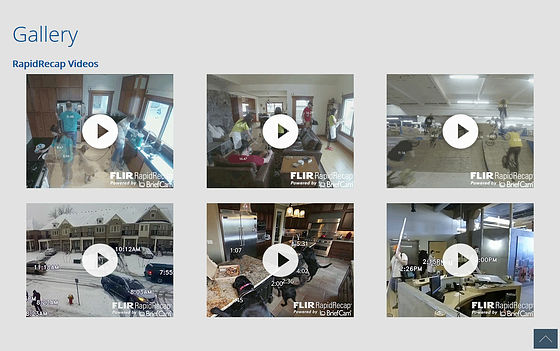 Also, if you look at the following movie, you can see what "SmartZone" has in common with a specific area in the image divided by the grid.

FLIR FX: Introduction to SmartZone - YouTube


The image of FLIR FX installed on the pool side was displayed in SmartZone mode of the application. Grid lines are displayed on the whole image.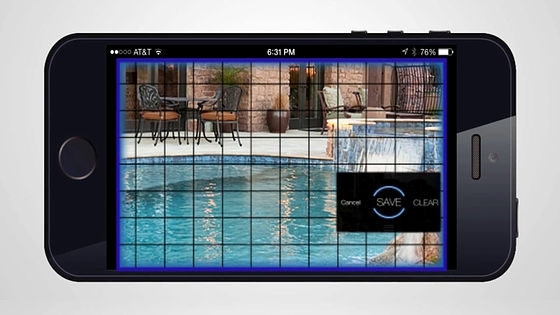 If you say "I want you to notify me that something goes into the water," you can touch the entire pool and fill it.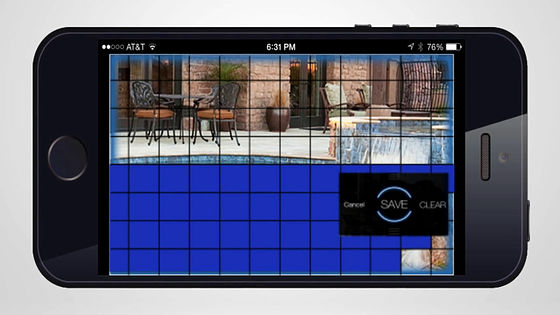 For example, when a ball enters the pool, notifications are sent to the smartphone by detecting objects in "SmartZone".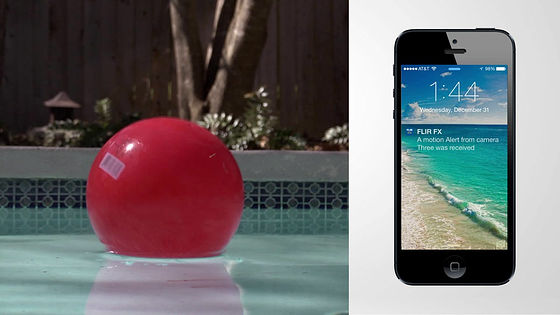 In addition, FLIR FX is accepting pre-order, FLIR FX main unit and indoor shooting stand are set as "WiFi home monitoring camera"Is $ 199.99 (about 24,000 yen), a set of FLIR FX main body and outdoor shooting case"Outdoor WiFi security camera"Is 249.99 dollars (about 30,000 yen), so you can try" FLIR CLOUD "for 30 days whichever you purchase. Also, if it is a case aloneOutdoor security housing(Outdoor shooting case) is 69.99 dollars (about 8400 yen),Sport camera caseIt is $ 79.99 (about 9600 yen),Dash camera mountIt is 49.99 dollars (about 6000 yen).

FLIR Store