I ate all three types of jellyfish and ice "Jelly Sunday" and thick coffee ice "coffee coffee tip".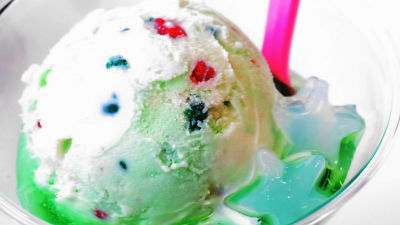 The Sanitan Ice Cream combines jerky jelly and ice creamJelly Sunday"I cooked coffee flavored chocolate chips into my coffee ice cream that I surprised about coffee lovers"Coffee Coffee TipWe released on April 6th. Jelly Sunday said that there are 3 types of coffee, melon soda, mango peach, so we tried all four foods at once.

Topics: Jelly Sunday new release !!
http://www.31ice.co.jp/contents/topics/150327_01.html

Flavor: Coffee Coffee Tip [B - R Thirtiane Ice Cream]
http://www.31ice.co.jp/contents/product/flavor/fl158.html

So I arrived at Thirtiwan.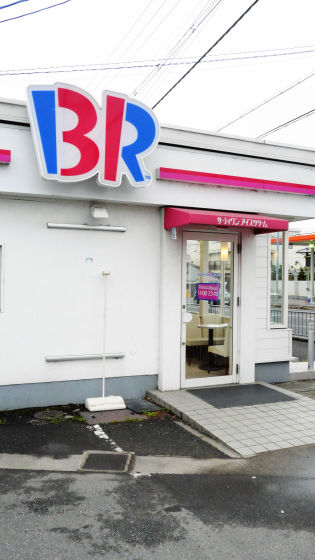 First of all, we ordered three kinds of "Jelly Sunday". Ice size is kids size, you can choose what you like like flavor. This time I chose the same ice flavor as the photo.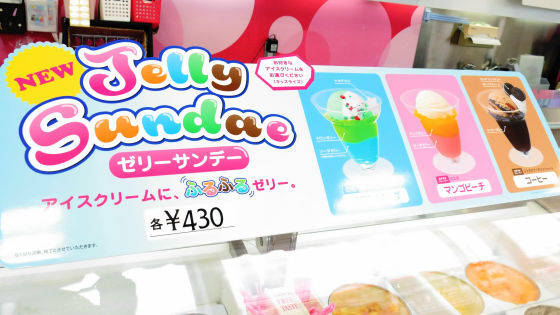 "Jelly Sunday" (430 yen each tax included) brought to the table is here. It is coffee, melon soda, mango peach from the left.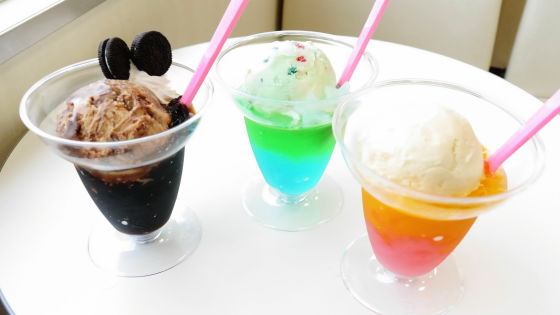 I will eat it from coffee at once. The flavor of ice is Jamoka Almond Fudge.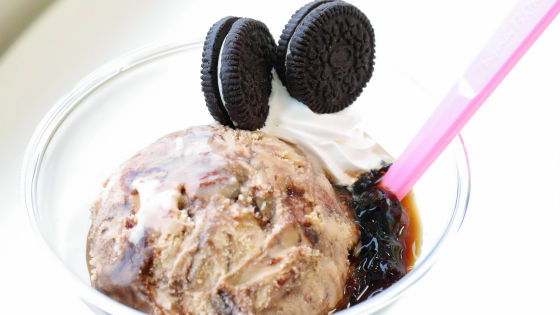 Jelly is too soft and not too hard, sweetness is modest. There is a bit of bitter taste of coffee, but since the ice is firmly sweet, even people who do not like coffee can eat smoothly. If you like coffee jelly, you may try it once.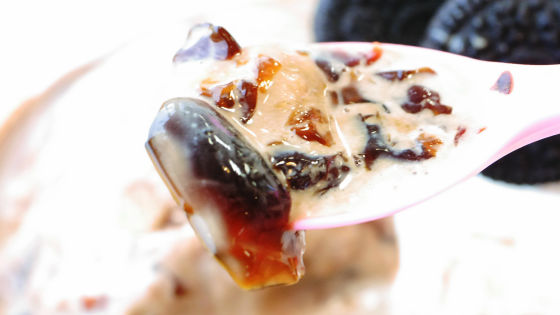 Jamoka almond fudge is somewhat sweet, so I would like a sweet drink. Oreo is crispy and adds an accent to the texture, but because there is not much bitterness, I want a bitter cookie.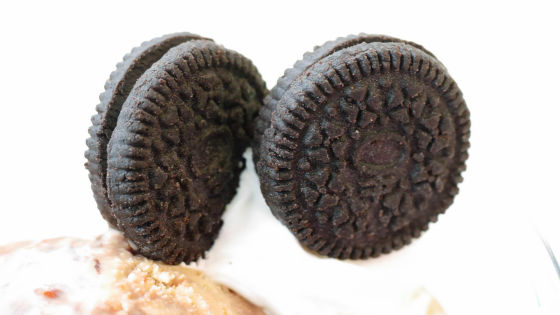 Next is melon soda. Ice flavor is a popping shower.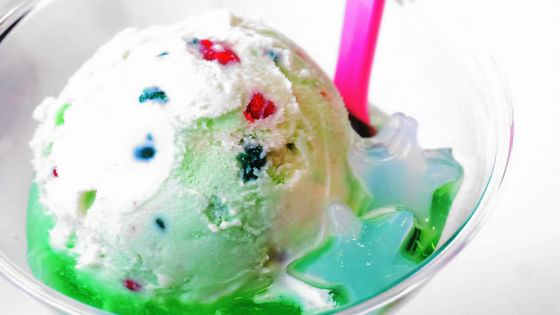 Jelly has become two layers and it is colorful. The upper green jelly is melon taste and the lower blue jelly is soda taste.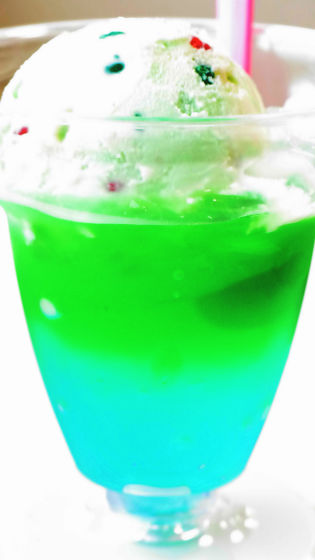 Melon taste jelly made as pulp has the same elasticity as coffee jelly, slightly sweet finish. When you eat with a popping shower, Pop Rock Candy bursts and the taste of mouthfeel is exactly like a carbonate of melon soda.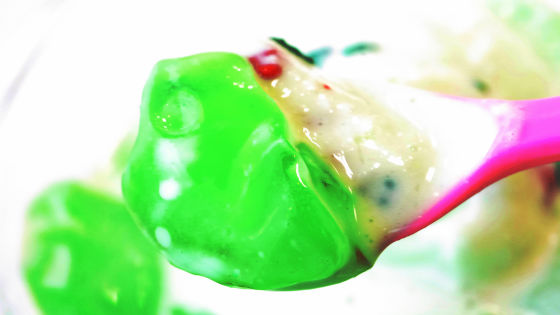 Jelly with soda flavor has a slightly less taste than melon taste, but it is finished with a color that looks like a child.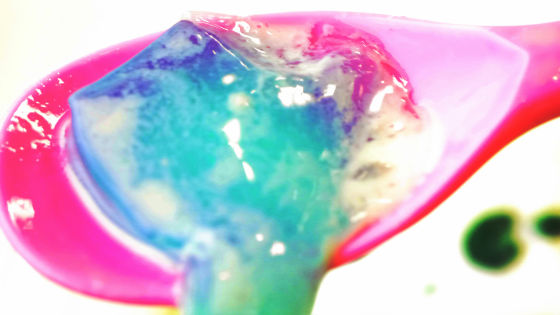 The flavor of ice on Mango Peach is vanilla.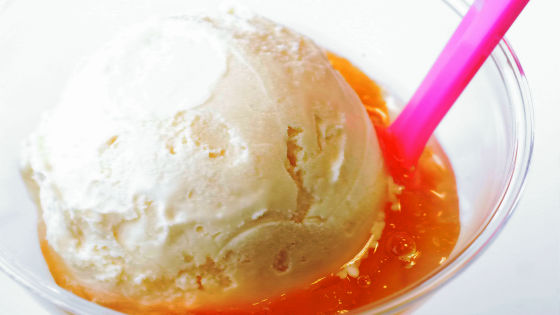 Mango peach is also two layers, the yellow jelly on top is mango taste, the pink jelly on the bottom is peach taste.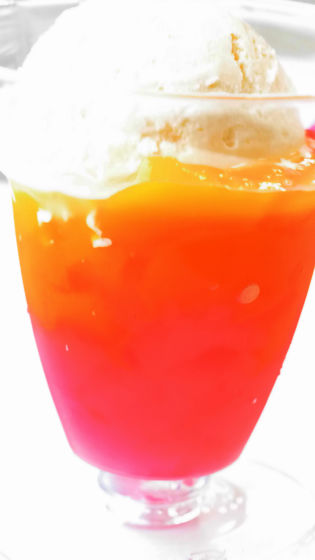 The jelly of mango taste has a fruit juice of mango fairly concentrated, and the mouth of the tropics spreads over the mouth.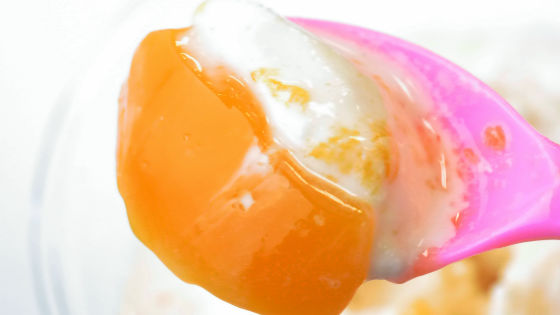 Mango was somewhat sweet, but the taste of peach is also sweet. Fruit juice is felt firmly, it is recommended because it does not get tired of taste when eating jelly alternating with vanilla. People who like fruit do not hesitate to ask Mango Peach.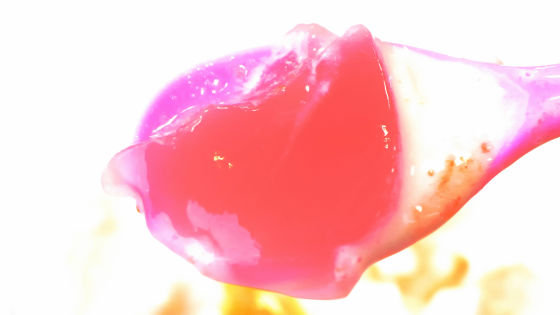 Star-shaped objects were elastic Nata de Coco.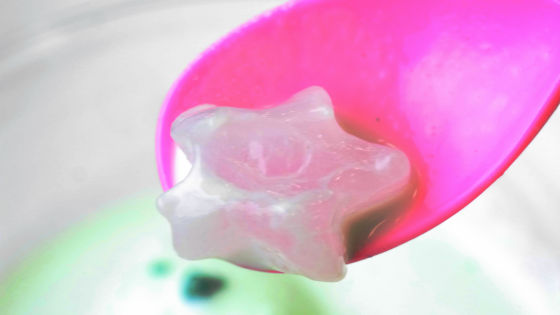 Next, ordered a coffee coffee tip.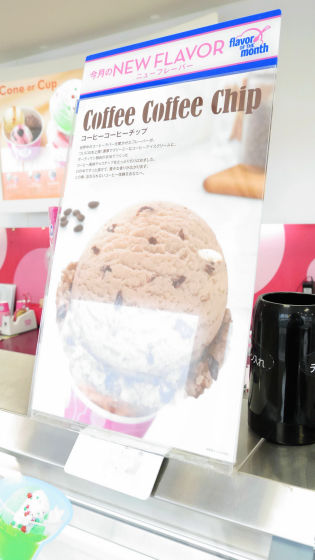 This is "Coffee Coffee Tip" (340 yen including tax). This time I ordered a regular cone.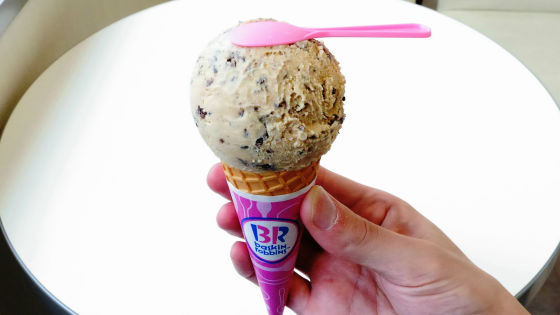 When eating, the taste of rich and rich coffee in the mouth and the sweetness of ice are expanded at once.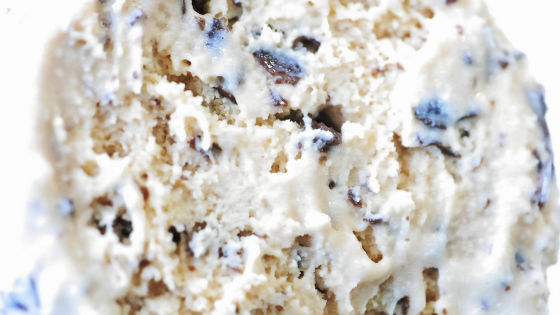 The chocolate chip that you made by your own method, the taste of coffee is particularly strong.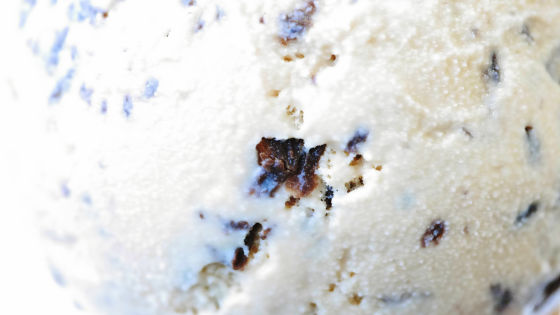 It is a recommendation for people who like to drink plus sugar in dark coffee.