I've been eating "crash ice" that combines iced and shaved ice with two frozen desserts at one time in San Diego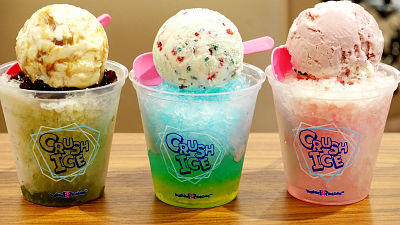 I put ice cream on three of the royal roads of shaved ice "Ichigo" "Blue Hawaii & Lemon" "Matcha" to make it possible to enjoy two summer desserts at once with ice coolness and creamy ice creamCrash Ice"Thirty One Ice Cream is selling on July 10th (Friday). Ice cream to be placed on the shaved ice can chose what I like and can find a favorite combination, so I went to the shop to actually eat it.

Topics: Crash Ice
http://www.31ice.co.jp/contents/topics/150710_01.html

Arrived at Thirty One Ice Cream. So I will order three of "Crash Ice" released today, Lemon Hawaii, Ichigo Milk, Matcha Azuki.



After waiting a while, crash ice arrived. Ice is served on the colorful shaved ice in the cup.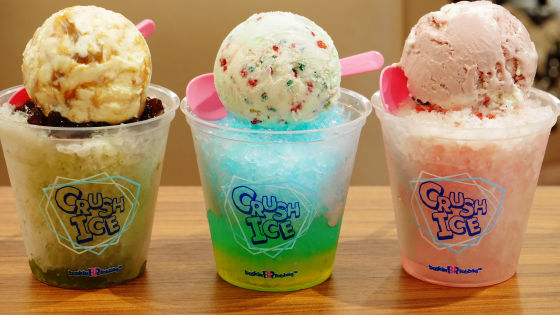 It is about this size compared with iPhone 5.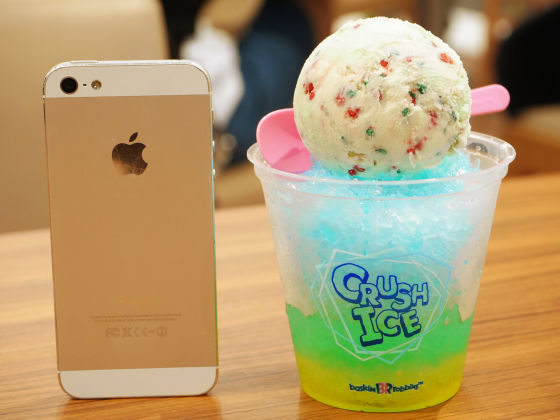 Let's eat from Lemon Hawaii.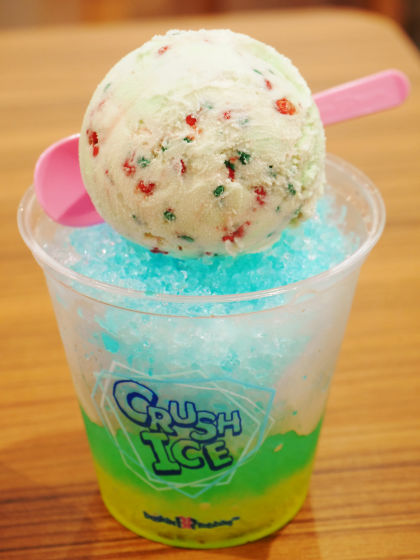 The topping Ice is "Popping shower" which is recommended on the official website. There are a lot of red and green pop rock candies.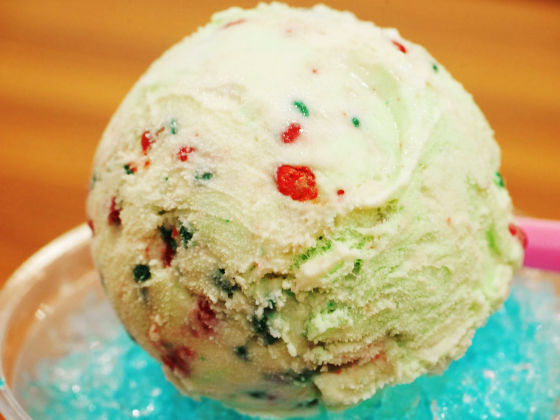 Shaked ice is "Lemon Hawaii" which is a combination of Blue Hawaii and lemon syrup. It is three layers in color, and it looks pretty.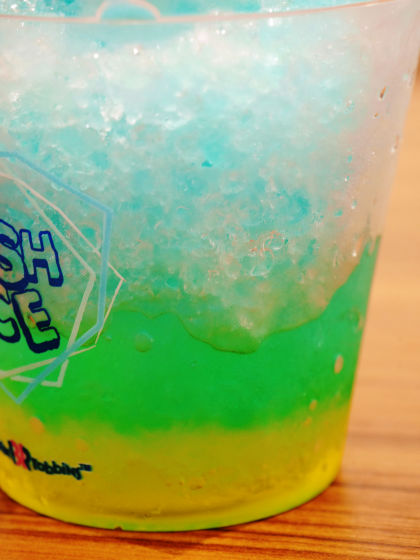 The ice itself of the hopping shower itself is very creamy, but it is unique that the pop rock candy that is inside comes with crackling in the mouth.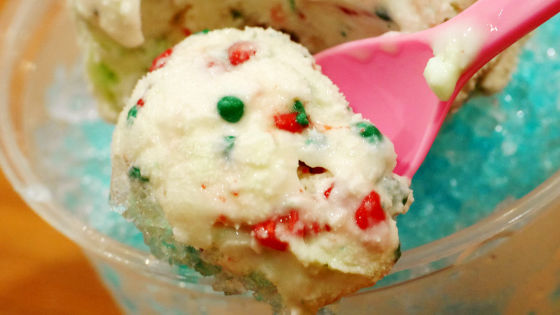 I tried eating the part of shaved ice, but the ice is not fluffy, it is a crispy type that you can feel the masses firmly. Blue Hawaiian syrup was a refreshing taste with ramune flavor.



When shaved ice and ice are eaten together, the smoothness of the popping shower and crisp ice will blend in the mouth. Combine refreshing ramune taste with creamy ice cream and feel like soda float, an exquisite combination.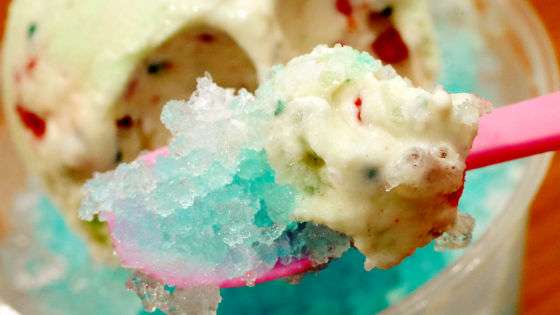 The syrup of Blue Hawaii and lemon gradually mixed and enjoyed the change of taste.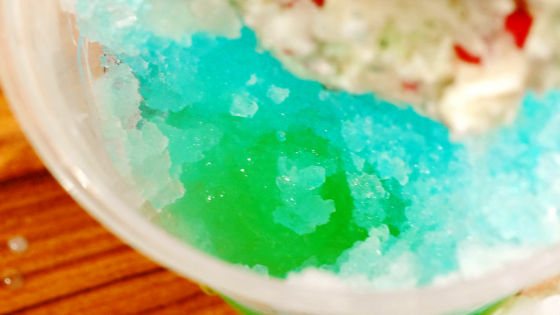 Next, crash ice which puts ice on the shaved ice which topped the green tea syrup with azuki and condensed milk.



There is not much amount of azuki so much.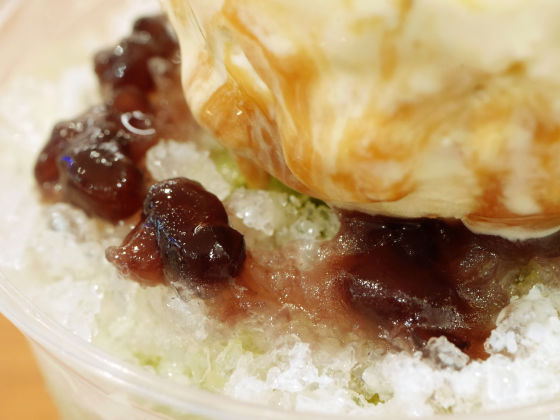 The recommended flavor to be put on Matcha Azuki was "Vanilla", but I tried topping "Caramel Ribbon" which caramel sauce that is good with compatibility of vanilla ice with Matcha.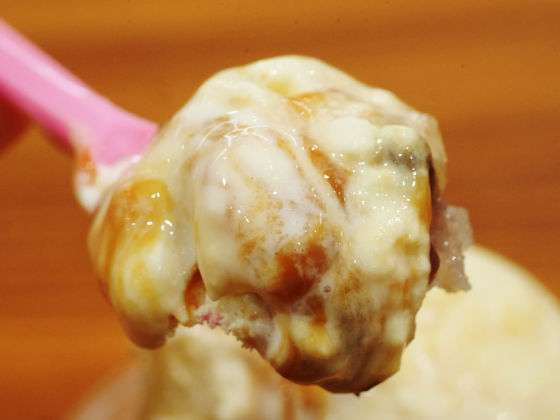 Matcha syrup said that it is mixing green tea extract and green tea paste, and I felt astringency and faint bitterness. The compatibility of Matcha's astringency with Azuki and syrup is, of course, outstanding, but when vanilla cream and caramel are added there, plus creamy and caramel drinking, it is quite a luxurious taste. Is it a little frustrating? Although it was a combination I asked while thinking, various flavors intertwined and it was quite ant.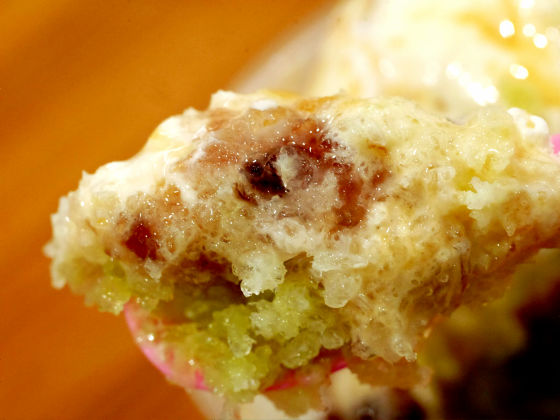 Finally Ichigo milk crash ice combining strawberry syrup and condensed milk. Although the recommended flavor was "Berry Berry Strawberry", I could imagine that the combination of the strawberry shaved ice and the strawberry ice was exceptional, so this time I chose "Love potion Saturday".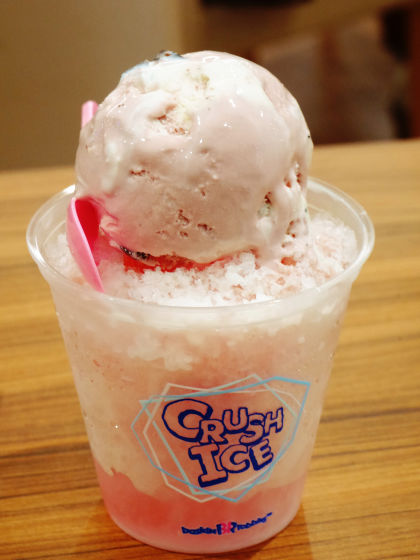 Love potion Thirtians is a combination of raspberry and white chocolate with ice cream containing raspberry sauce heart chocolate.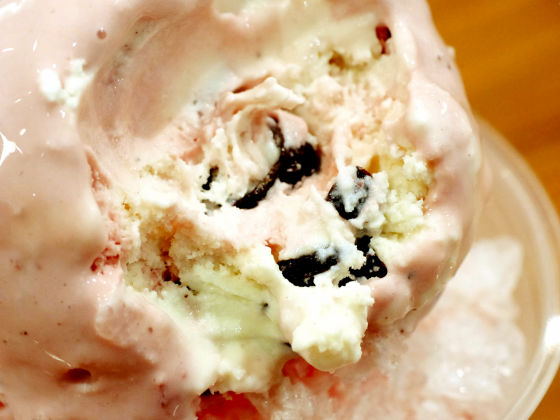 Shaved ice of sweet strawberry milk and raspberry ice of slightly acidity are preeminent. Bittersweet chocolate is accented and this is also a bit off the orthodox but is a recommended combination.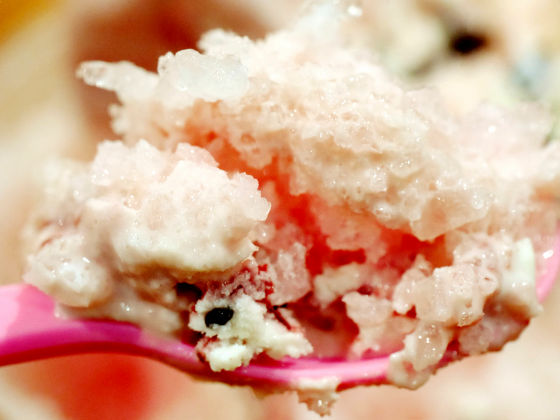 Because the shaved ice is perfectly contained in the cup, it seems that it will be cool even on a hot day when you can eat one.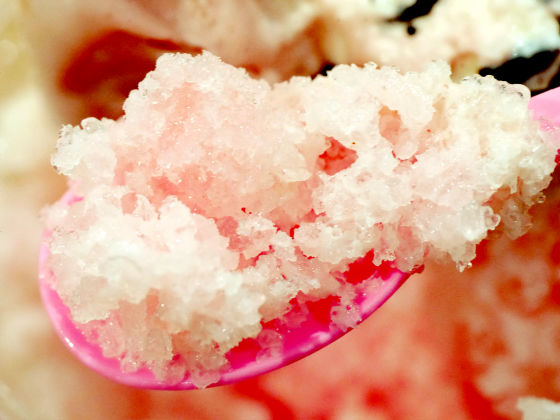 For crash ice, Lemon Hawaii and Ichigo milk are 470 yen including tax, Matcha Azuki is 510 yen including tax. Both are scheduled for sale from July 10 to the end of August.