"Square" new service "$ Cashtags" and "new type leader" that anyone can easily settle Kureka easily Square summary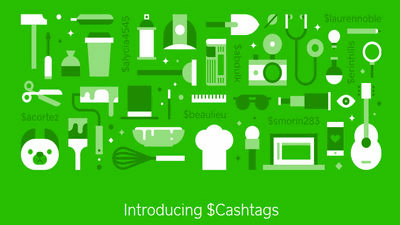 By connecting a card reader to a smartphone or tablet, enabling credit card settlement anywhere you like is called "Square". Recently there are an increasing number of cafes and retailers introducing "Square settlement" in Japan. Such Square is a free remittance service for personal use "Square CashAlthough we offer a new remittance service for business "$ Cashtags"Or"New card readerWe announced.

Square Cash - Send Money for Free or Accept Card Payments
https://cash.me/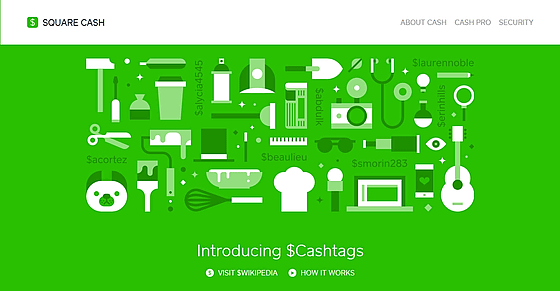 You can see how you can remit money with "$ Cashtags" by looking at the movie below.

Introducing $ Cashtags - YouTube


"$ Cashtags" is a tag dedicated to Square's remittance service "Square Cash", for example to create a tag with your name like "$ ErinHills".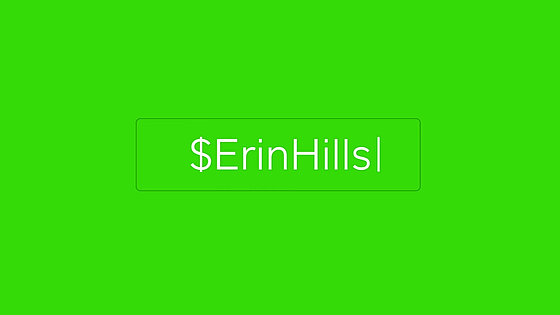 Tags you create will be the page URL dedicated to remitting by matching "cash.me/". Writing a link when asking for help on YouTube ......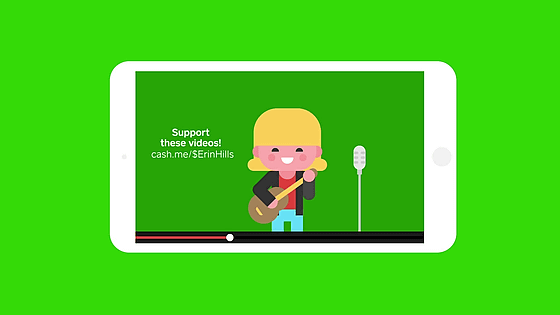 If you write it on a business card, you do not have to teach a bank account etc to get money from the client.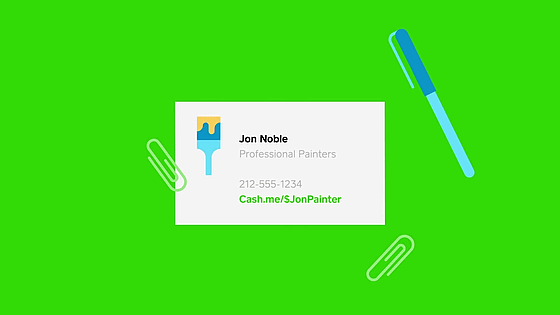 If you are an owner of a rental property, you can write your own $ Cashtags in the memo and paste it on the door for the amount of rent you will be paid.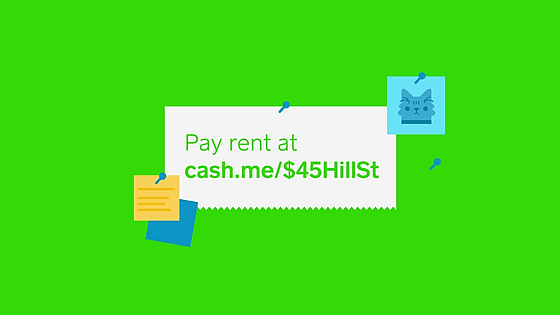 When you ask for donation, if you can spread $ Cashtags with tweets, a lot of people will be able to collect donations easily.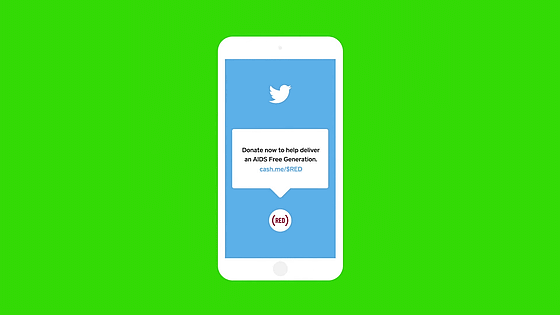 How to transfer money, for example, just access "cash.me/$ErinHills", enter the debit card number to be the remittance source and the amount of money to be sent and click "PAY".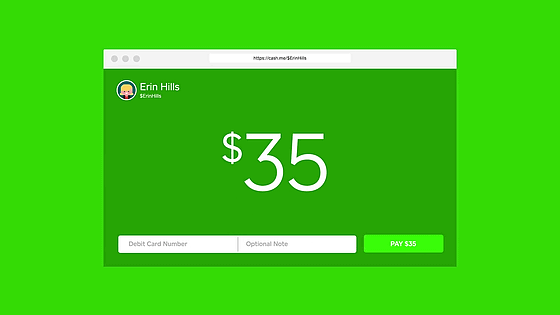 Business use is also possible, and the fee is "1.5%" of remittance amount. Please note that Square's credit card transaction fee ranges from 3.25 to 3.75%, which is a low fee, which is a major benefit for users of business.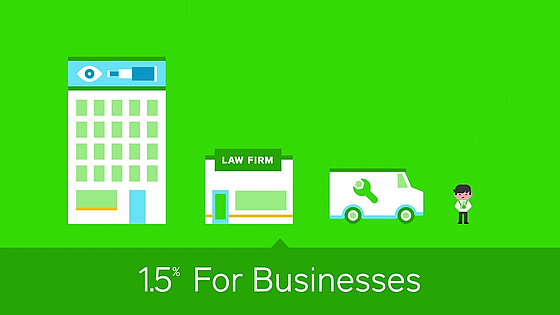 Also, as with personal use of Square Cash so far, remittance through $ Cashtags is also free for individuals.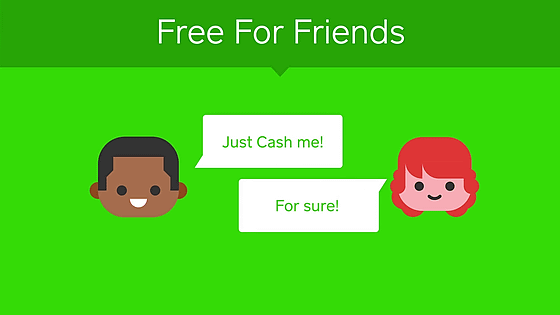 Square started with a service that allows you to settle payment by attaching a card reader to iPhone or iPad.According to The Information, Apple has launched its own payment system "Apple Pay", Square has introduced a unique payment system "$ Cashtags" that does not rely on Apple products.

However, Square is showing its willingness to continue supporting the iOS and Android users that have acquired so far, such as making the free POS register application "Square cash register" correspond to countries all over the world.

Free POS application | Square cash register
https://squareup.com/global/ja/register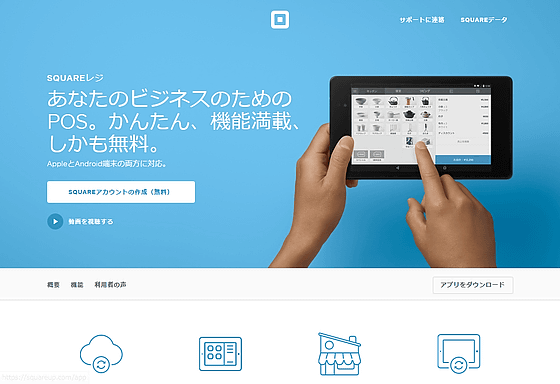 In addition, we are accepting pre-orders for new card readers corresponding to credit card IC chips, and we plan to start shipping in spring of 2015 with a price of $ 29 per car (about 3400 yen). Also, we are selling "Sqare Stand"Accessories compatible with IC cardHas also appeared.

Square Reader for Chip Cards - Square Checkout
https://squareup.com/shop/reader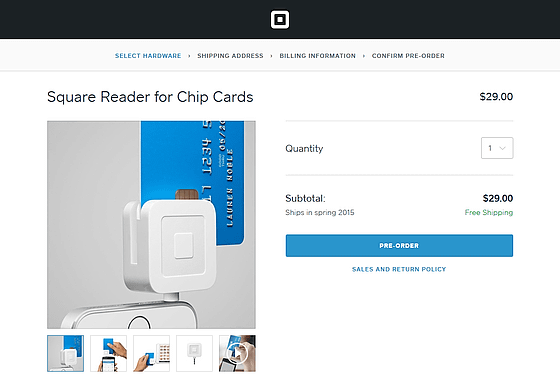 ◆ What services have you offered so far by Square?
Jack Dorsey, who is also a founder of Twitter and who has created Square, will be asked more and more in the future, but the services Square has provided so far are as follows.

Part 1: Square Market
"You can open an online store for free"Square Market". Square reader is unnecessary, monthly usage fee is free, service that only 2.75% fee will be charged when goods are sold.

Create Your Free Online Store And Sell Online | Square Sites
https://squareup.com/sell-online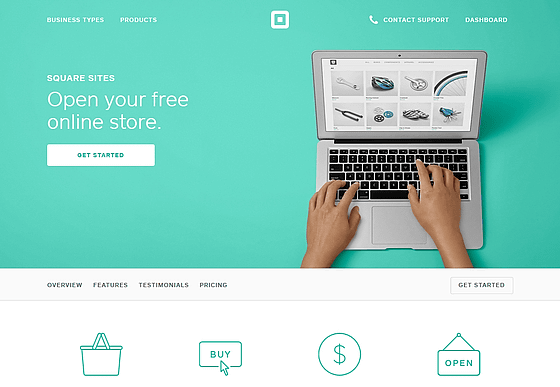 Part 2: Customer Feedback
Customers can send feedback later when paying at Square cashier "Customer Feedback". Although it can be used for free, the function of analyzing trends based on customers' purchases and frequency of visitors is $ 10 a month (about 1200 yen).

Customer Feedback - POS Feature | Square
https://squareup.com/feedback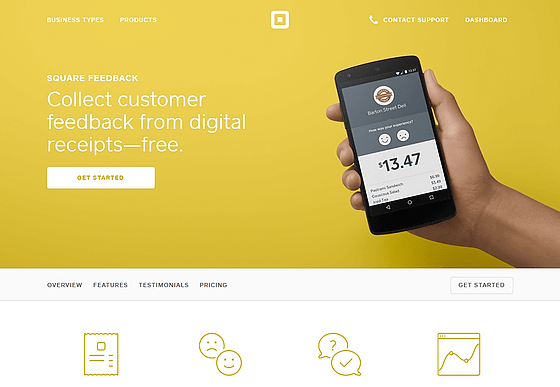 Part 3: Square Appointments
Online reservation system site will be easy to operate "Square Appointments". Even if you do not have your own website, customers will be able to book a service at any time 24 hours a day, and the schedule will automatically enter the calendar without receiving a reservation by phone. You can try it for free for 30 days, then 30 dollars a month (about 3,600 yen) if you manage by one person, 50 dollars a month (about 6000 yen) if 2 to 5 people, $ 90 a month It is a price setting called yen.

Online Scheduling Software | Square Appointments
https://squareup.com/appointments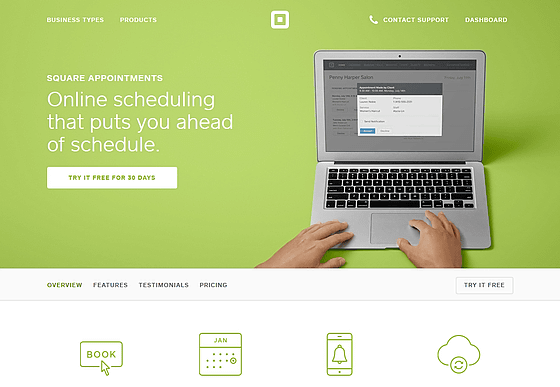 Part 4: Square Pickup
Advance booking order system that customers can receive after ordering from smartphone "Square pickup". It is also possible to specify the time the customer receives and send a product completion notice to the customer. The monthly fee for use is free, it costs 2.75% fee per order. In addition, Square is in the stage of 2014Acquired food delivery startup "Caviar" for $ 90 millionAnd it is seen that it is also considering delivery service.

Pre-Order System | Square Pickup
https://squareup.com/pickup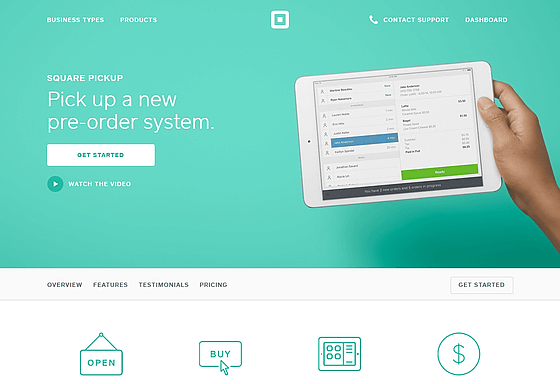 Square has developed various services, but around the beginning of 2014Ended offering original mobile payment system "Square Wallet"We are doing, "Will it be acquired by Apple and GoogleIt was reported that. From this new announcement of "$ Cashtags" this seems to be a direction to build Square's original system.