Mobile settlement "Square" Japanese version starts, you can get a leader to make it possible to settle a card with a smartphone or tablet for free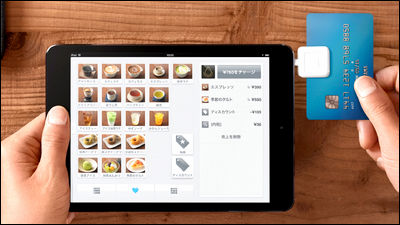 Be a founder of TwitterJack DorsyAnother overseas and famous product "SquareIt was also started in Japan from today. Beginning with the idea of ​​enabling card payment at anytime anytime easily by a small square (Square) credit card reader attached to a smartphone, all but 3.25% commission per visit (Visa or MasterCard) is free.

Square - This is the smartest way for your business to work
https://squareup.com/jp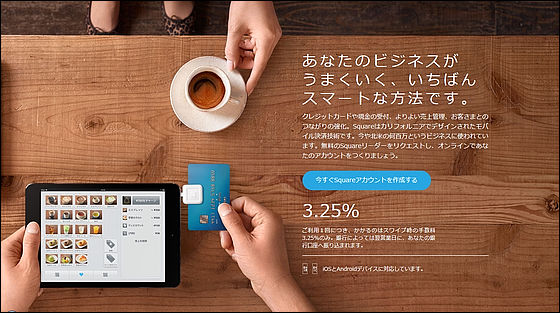 The following four are mainly provided for free.

Square leader
Square Registerpre(POS tool)
Square data analysis tool
Square GuideRegistration to

This is Square leader



Swipe like this and use it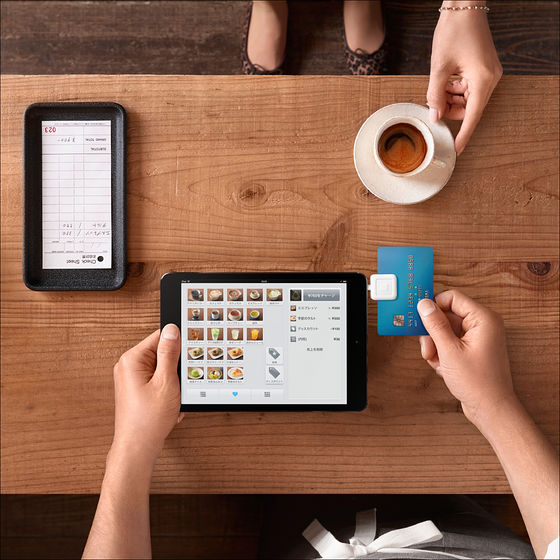 For iPhone it will be



Easy to have a sign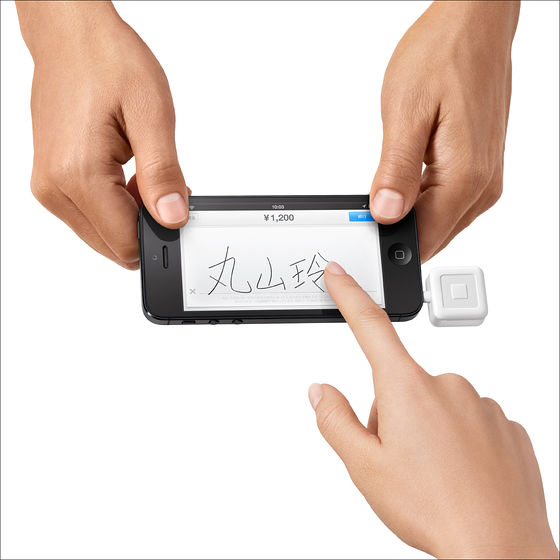 It will be like this when combined with iPad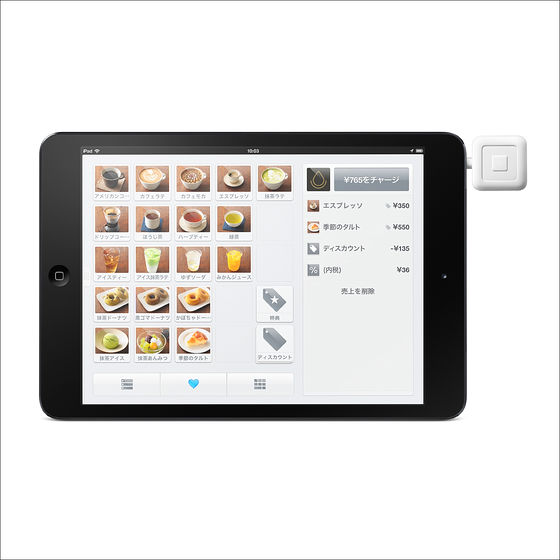 The company name comes from this small square. It is compliant with Level 1 of PCI - DSS, considerablyIt is considered for security and unauthorized useFeeling.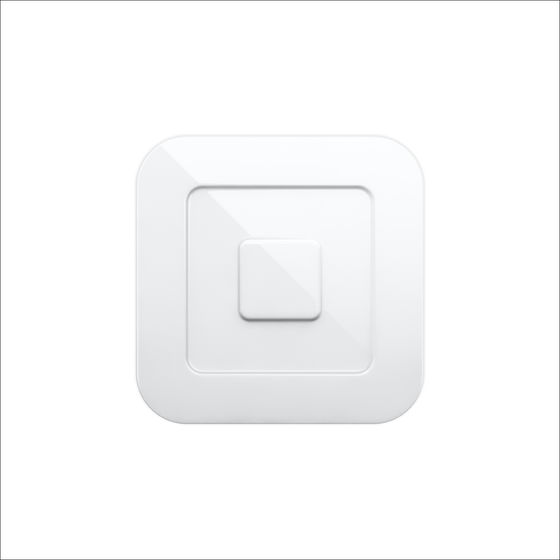 Adopted 3.5 mm jack which is compatible with iPhone · iPad · Android terminal with feeling to plug into earphone jack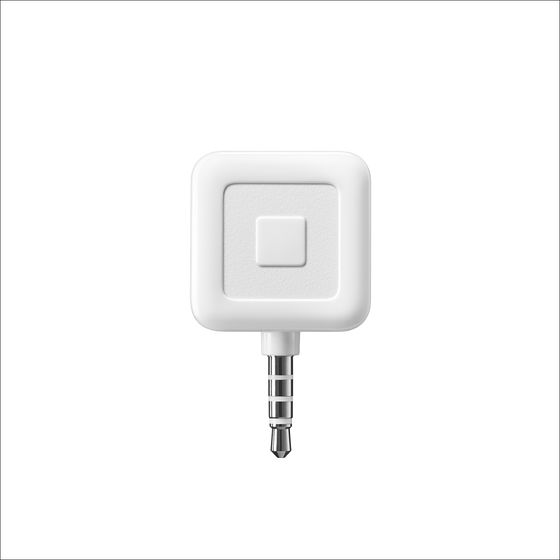 The point is that not only card payment but also record of cash settlement and cash income can be done without additional cost. You can send receipts in cash settlement to customers by text message or e-mail.

Square's annual handling amount already exceeds 11 billion dollars, Square leader handling stores are nearly 40,000 shops worldwide, in the United States it is possible to pay in Square at 7,000 Starbucks stores in all, and in Singapore in Sumitomo Mitsui Depending on the partnership with the cards we have arrived at the beginning. It is uri to be able to respond widely from private stores / business owners to large stores like Starbucks.

In addition, at overseas headquarters Square, we also send money to the opponent's debit card only by e-mail "Square cashWe also tested things such as "iPad is completely changed to register"Square Stand"Is expanding at 299 dollars (about 30,000 yen).

Introducing the Square Stand
https://squareup.com/stand



The card will pass through the bottom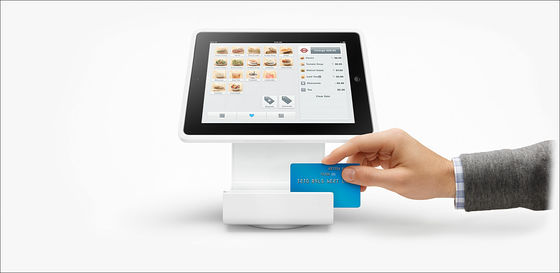 Like this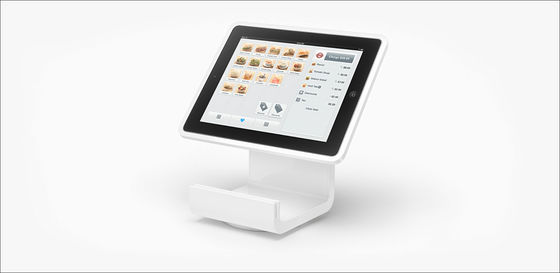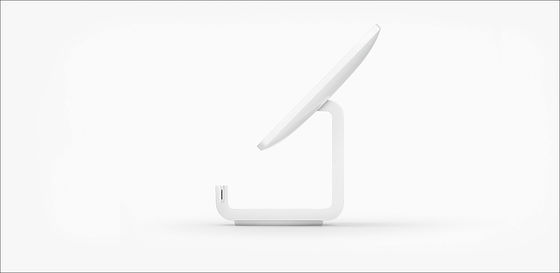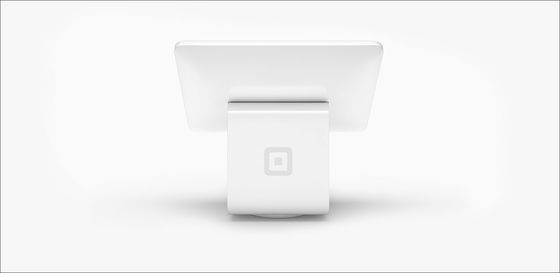 Pretty epoch-making as POS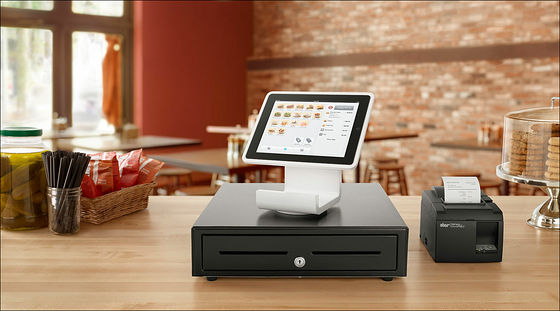 OtherPreparing to provide it even in JapanTherefore, "Square WalletThere is also a thing called. If you download this special application (for iOS / Android) and register your credit card or debit card, you can pay the fee just by telling the name to the other side, you can still use the smartphone instead of your wallet In addition to the point card automatic point addition, in addition, it is possible to search for shops and send and receive gift cards is also Suguremono.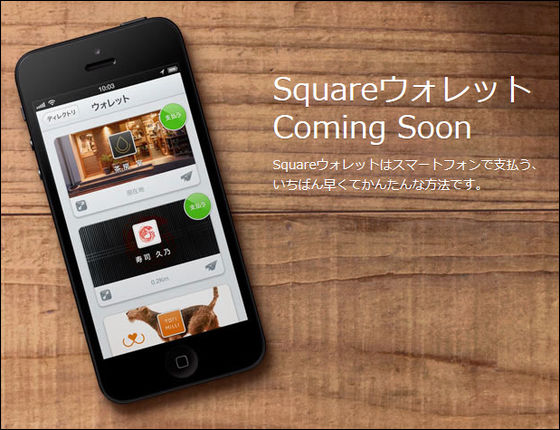 As a mechanism of settlement similar to Square itself PayPal "PayPal Here"It is also developing in Japan, and it is important to know in the future which will take root or whether it will become other things.

· Continued
I tried to actually use "Square leader" which can make iPhone, iPad etc. substitute for credit card payment check - GIGAZINE