Amazon launches mobile payment service "Amazon Local Register", to Square's opponent horse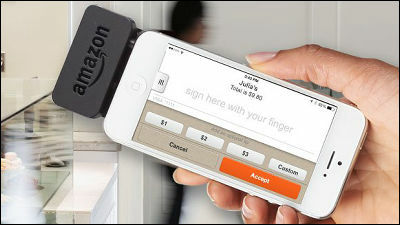 Amazon has entered into a mobile payment service enabling credit settlement on smartphones and tablet terminals deployed by companies such as Square and eBay. The new service is "Amazon Local RegisterThere is the unique strength of Amazon which is not in competitors because of the name of "Amazon".

Amazon Local Register - Accept credit and debit cards on your Fire, iPhone, iPad, or Android device.
http://localregister.amazon.com/

You can check what the Amazon Local Register service is like from the following movie.

Introducing Amazon Local Register - YouTube


The Amazon Local Register is a mobile payment service that a credit card payment at a store is done with a dedicated device connected to a mobile terminal.



A dedicated device for swiping and reading card informationAmazon Local Register Secure Card Reader"is. Article Writing Currently, it is sold for $ 10 (about 1000 yen), but users get real credit for getting 10 dollars (about 1000 yen) credits at service registration.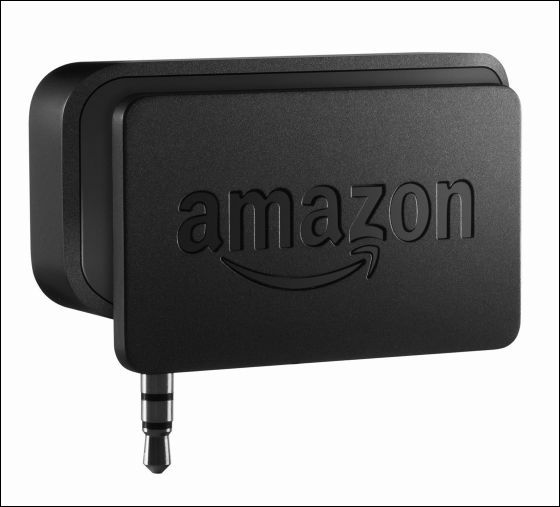 Insert Amazon Local Register Secure Card Reader into your earphone jack ............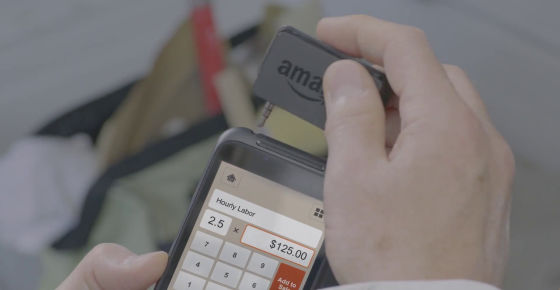 Just swipe and swipe the card ......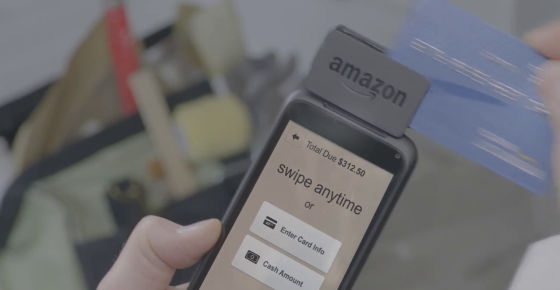 Payment is completed.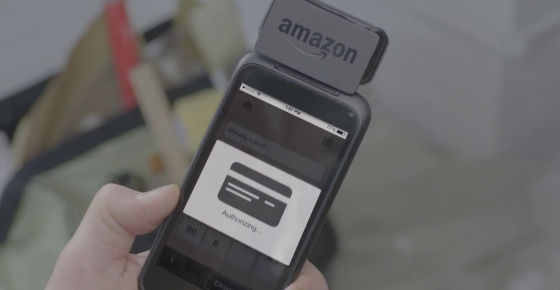 The fee is 1.75%, 1% cheaper than Square which carries out the same mobile payment service. However, the 1.75% fee belongs to a special campaign that will be applied to users subscribed by October 31, 2014 until the end of January 2016.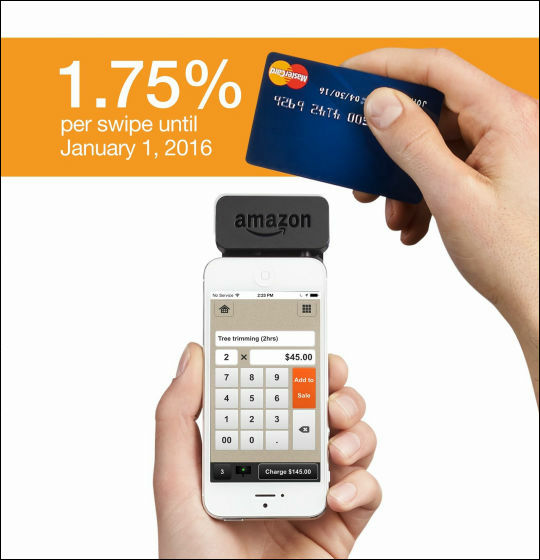 The 1.75% fee is required when you pay by credit card swipe, and if you make credit card information manually, 2.75% fee will be charged. A cheaper commission than Square and Paypal Here is one of the attractions of Local Register.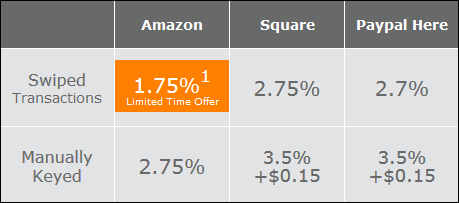 Payments traded on the Local Register are transferred to the user's bank by the next business day and the user can also use the transferred money directly at Amazon.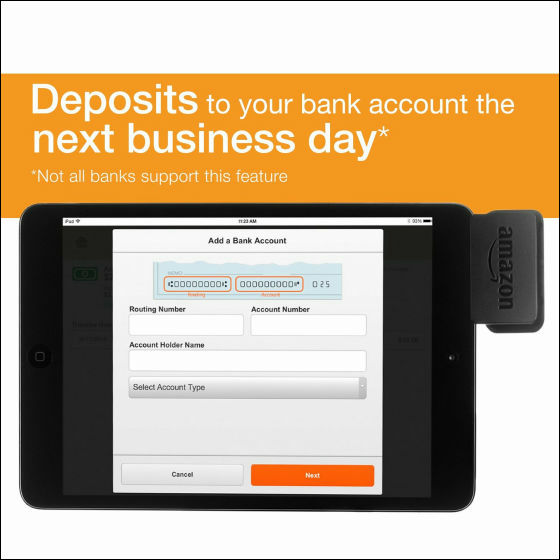 Dedicated applications can be downloaded for free. Users can check sales and sales status not only in numbers but also in graphs with applications.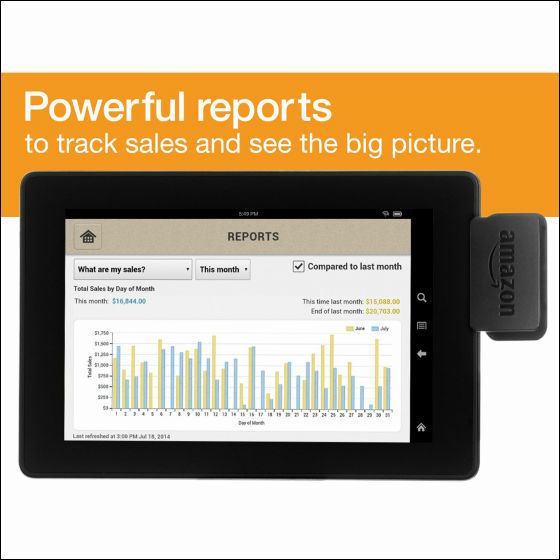 Corresponding models of Amazon Local Register are iPhone 4 / 4s / 5 / 5c / 5s · Samsung Galaxy S3 / S4 / S5 · iPad · iPad Mini · Kindle Fire HD / HDX 7 · Kindle Fire HD / HDX 8.9.




Users can consult with Amazon's 24-hour customer support even if trouble occurs, and it seems that the know-how cultivated by Amazon online shopping is utilized everywhere. Whether Amazon Local Register can become a competitor of Square or eBay will attract attention for future development.