The ".osaka" domain donates half of the profits, and GIGAZINE participates as a member of an expert opinion party deciding the donation destination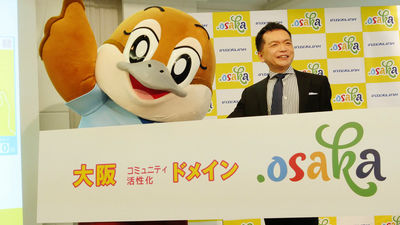 ".osaka", which starts registration at the 11th of the morning on Thursday 19th March (Thursday), is the domain of the policy to donate half of that profit, and where will you donate? GIGAZINE will also participate as a member of the Osaka Domain Advisory Committee (Osaka Domain Advisory Committee), an expert consultant who decides to decide to go to the Osaka domain. It is also a partner to sponsor ". Osaka".

Partner introduction | ".osaka" New domain for Osaka
http://domain.osaka/partners/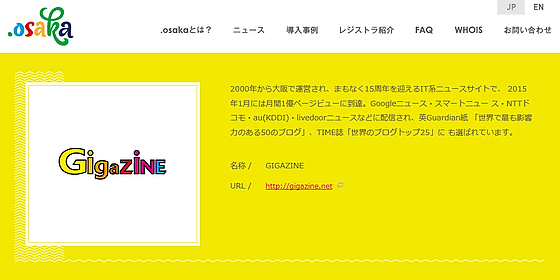 So to the hotel New Otani where the presentation will be held in the rain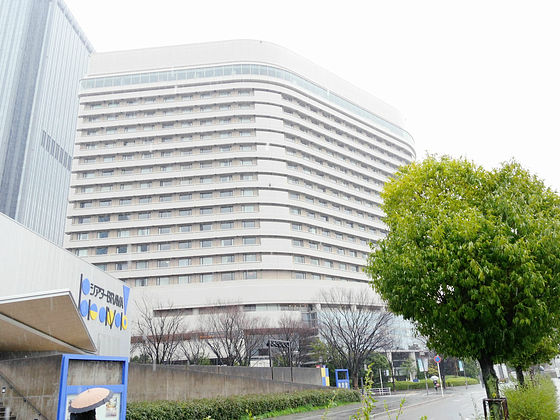 Arrived at the press conference room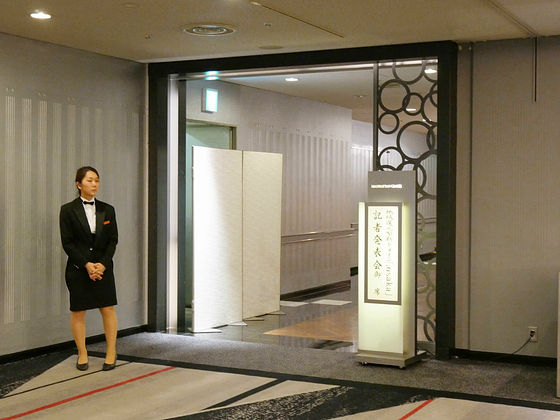 Mr. Tadashi Yokoyama, Director of Interlink, who speaks details of ".osaka" domain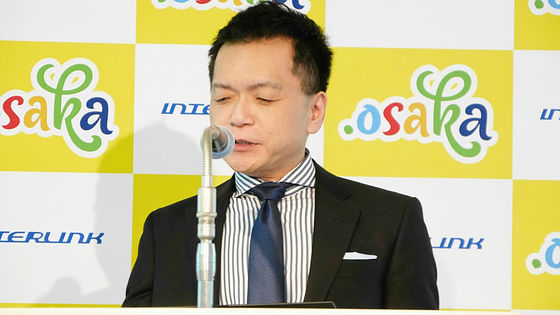 GIGAZINE was also chosen as a member of the Experts Conference like this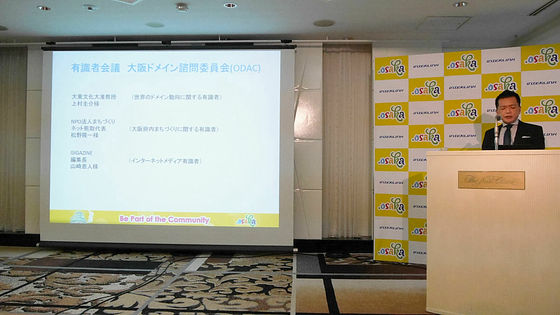 And Osaka Prefectural Public Relations Deputy Governor "Masan Yan" Invade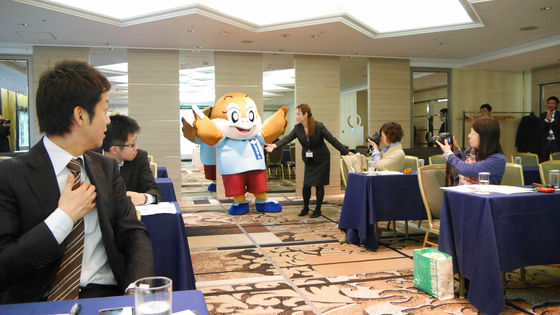 In conclusion of a mystery, I will not speak Kanan so I will read it aloud.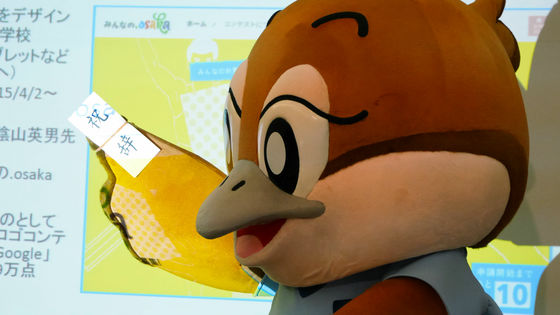 And commemorative photography, Mr. Nagan flew away by haste because "Next official affairs are waiting"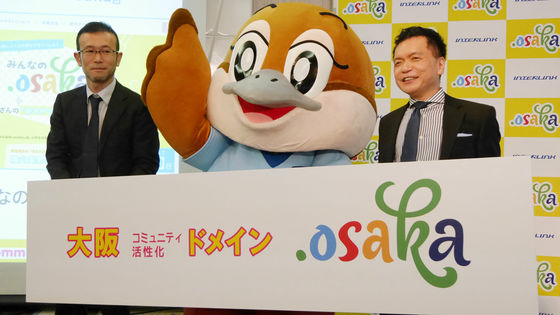 The following two sites have already been registered & started in the Founders program, and it is actually an example using ".osaka".

Heisei 20th High School General Physical Education Competition 2015 Kinki gross body that you create
http://2015soutai.osaka/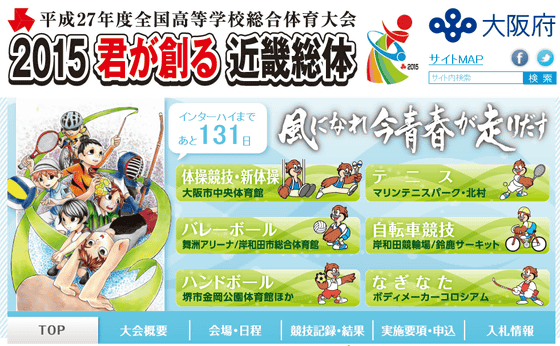 Sticking basil sauce / basil.sc mail order site(A case of using the .osaka domain because we are using basil which we cultivated in Fujii-shi, Osaka prefecture)
http://basil.osaka/



The ". Osaka" logo contest is ""Everyone's .osaka"It is scheduled to start accepting from April 2 at the afternoon.