Au also officially announces the release date & reservation start date and time of "iPhone 6s / 6s Plus"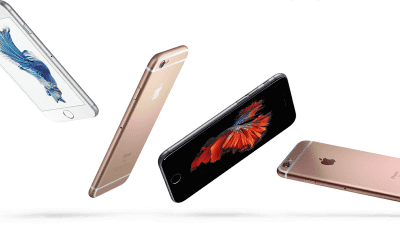 Finally officially announced "IPhone 6s / 6s Plus"KDDI also officially announced handling. The reservation date and the release date have been decided.

Notice on au, "iPhone 6s", "iPhone 6s Plus" | 2015 | KDDI CORPORATION
http://news.kddi.com/kddi/corporate/newsrelease/2015/09/10/1354.html

KDDI · Okinawa Cellular launched iPhone 6s / 6s Plus with au brand on September 25, 2015. Reservations are accepted from 16:01 on September 12, 2015 at the au shop (iPhone dealer) nationwide, au online shop.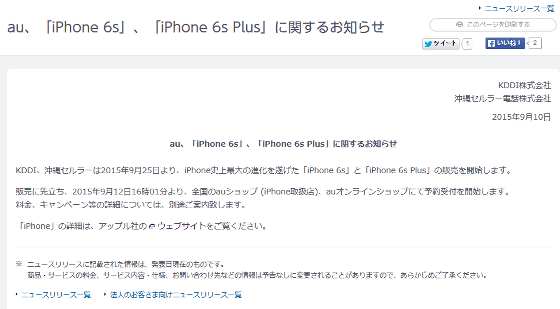 "The schedule of au" Start accepting reservation at 16:01 September 12, 2015, release on September 25 "is exactly the same as NTT docomo. However, in Docomo"Advance registration of reservation"It seems that it is different only in the process of being scheduled.