The new MacBook logic board is more compact than its Raspberry Pi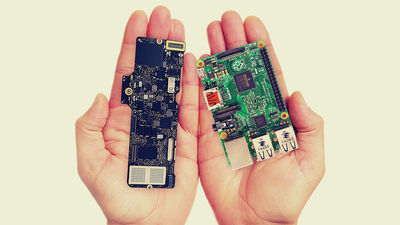 As thin as about 13 mm, weighs about 900 g, it is as thin as it can not think of a new type "MacBook"Was held on March 9, 2015Apple's EventsIt was announced within. You can insert it from either the long-awaited Retina display or the back and frontUSB 3.1 Type-CAlthough it is a new MacBook with a port, its logic board is a small board computerRaspberry PiIt turned out to be the following size.

The MacBook 's logic board is smaller than the Raspberry Pi | Digital Trends
http://www.digitaltrends.com/computing/new-macbook-smaller-than-raspberry-pi/

I revealed that MacBook logic board is less than Raspberry Pi size, publish IT related news and product reviewDigital TrendsA medium called. How did you learn about the size of the logic board of a new MacBook not yet sold?MacBook introduction pageI figured out the actual size from the logic board photo of.

On the official website, photos that contain logic boards on the cabinet part of the MacBook are posted like this.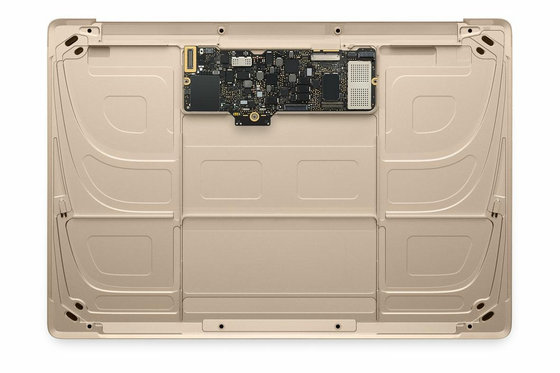 It is already clear that detailed specifications of MacBook have been released, and the size of the enclosure is 28.05 cm in width × 19.65 cm in depth × 0.35 to 1.31 cm in height. Based on these data, Digital Trends calculates the size of the logic board and specifies the size. According to Digital Trends calculations, the new MacBook logic board is 4.6 inches (about 11.7 cm) wide by 1.5 inches deep (about 3.8 cm).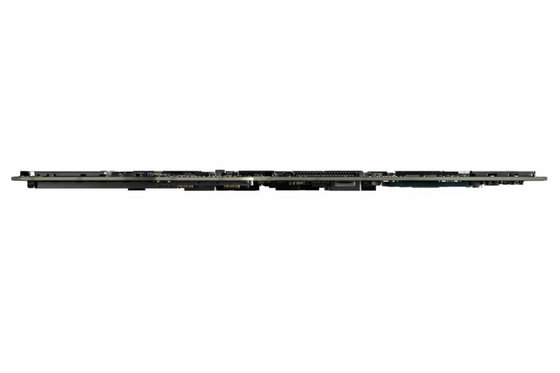 On the other hand, the size of Raspberry Pi (right) is 3.4 inches (about 8.6 cm) wide by 2.2 inches (about 5.6 cm) deep, so the surface area is smaller on the MacBook logic board (left). Although two design ideas and roles are totally different, Digital Trends commented, "It is surprising to put a logic board in such a small space."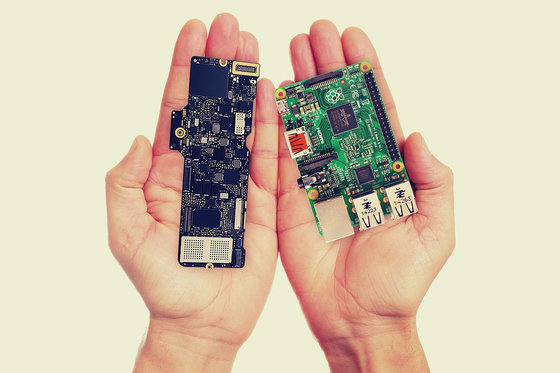 The MacBook logic board is fairly compact compared to that of the 11-inch MacBook Air.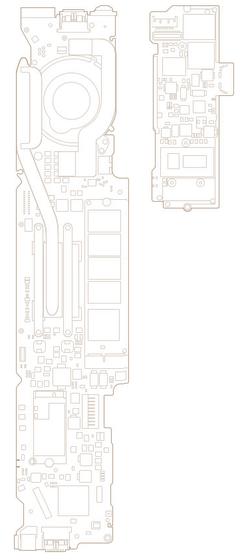 According to Apple, utilizing the know-how learned from the manufacture of thin and powerful devices such as iPhone and iPad, the new MacBook creates the smallest and dense logic boards that have been installed in previous Macs , And that there is a processor, flash storage, memory etc. on it.