What is the strategy IKEA has been doing to succeed in the world?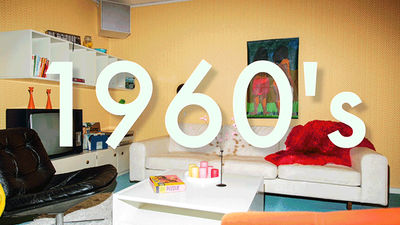 Founded in Sweden in 1943, IKEA has grown into a huge furniture sales company with 336 stores throughout the world for 71 years until 2014. In order to be successful in the world, it was necessary to clear the wall called "foreign culture", and Fortune has released details on how IKEA grabbed success in foreign markets.

Ikea - Fortune
http://fortune.com/ikea-world-domination/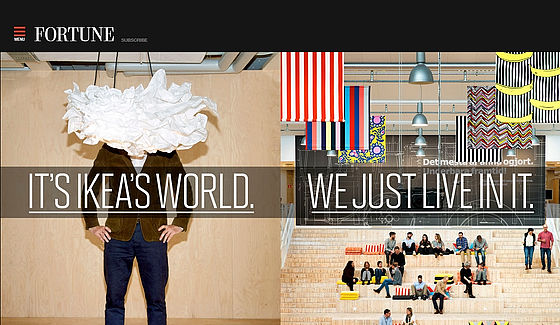 There are 8 stores out of the ten largest IKEA stores in China, the world's fastest growing market for IKEA. IKEA is focusing on entering into emerging markets like China, is opening a store in Morocco and Brazil is nearing, investing about 2 billion dollars (about 243 billion yen) in total, to India in 10 years Planning to open 10 shops. By 2020 it is expected that sales of 5 billion euros (about 648 billion yen) will be expected only in the Indian and Chinese markets.

As of 2015 IKEA's net profit is $ 3.3 billion (about 400 billion yen). It has increased by 31% in the past five years, and we are starting out the rate of return that surpasses the Target of the huge chain store. The reason IKEA has grown to a huge enterprise in the retail industry so far is that it has challenged the high barriers of "different markets, languages, and cultures" and has consistently selled a large number of products at a low price, It is said that. IEKA originally originated in Sweden has not succeeded in everything, but when entering the American market in 1985, I have experienced failure due to cultural differences.



Although the first IKEA store in the United States is the Philadelphia store, the furniture products sold there are measured by the metric method despite the American market where the yard / pound method is used, and as a retailer, a big pain It was a hand. Also, it is evident that the market research was not enough, as the European size drinking glass was too small and the vase used as a drinking glass. I was thinking that I was considering withdrawal at one time, but IKEA began to conduct thorough market research by betting on survival.

Today, market research when entering foreign countries is the center of IKEA's plan to enter the market. The point is not to focus attention on cultural differences, but to find the part where culture crosses is the proposition of the research team. For example, in a survey of the past, there was "to investigate morning habits" for 8292 people in 8 cities. As a result of the survey, it was 56 minutes in Shanghai that I had the shortest time to wake up from home, the longest was found to be 2 hours 24 minutes in Mumbai in India, New York and Stockholm It turned out that 16% of the day was spent in the toilet. Regardless of the city, we collect data based on the life of the area such as women are overwhelmingly long time to choose everyday items.

Hook for hanging accessories and bags on the back side and stand mirror with hanger rail "KNAPPER "As I was born, these survey data are useful for product development. Recently, we announced a series of furniture that can charge mobile devices, we are trying to make products according to demand.

In addition, the data on the cultural characteristics of each area acquired in this manner is not limited to products, but it is also applied to IKEA catalogs and placement of showrooms in stores. For example, the same bed and cabinet are used in Sendai shop in Japan and Amsterdam shop in the Netherlands, but in Japanese showrooms it is necessary to use tatami on the floor or cover the bed with a pillow in the American showroom, It reflects the feature.



IKEA conducts market research thoroughly in order to succeed in overseas markets, and uses that data for product development. Apart from overseas market research, keeping low prices due to thorough cost reductions, the furniture retail industry is said to be suffering for 20 years. Besides bringing flat packs back to customers and not making customer service at stores as much as possible, cost reduction methods are adopted, such as omitting lacquer on the back of the table that people do not see. IKEA plans to open 500 stores worldwide by 2020, and these strategies are key to achieving the goal.