A small strategy common to the eight Billionaire who succeeded from a poor person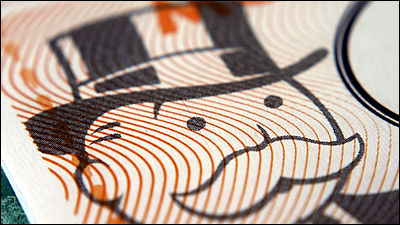 ByRutty

Do not inherit legacy from parents, start up themselves and possess more than 1 billion dollars (100 billion yen) in net assetsbillionairePeople who climbed to the top have overcome the game that took a huge risk and have the current success. There seems to be a common small business strategy among people who have become nothing from the zero state to the bilionaire,Funders and FoundersButBloomberg BillionairesThe infographic created based on the data "From Poor To Rich (From Poverty to the Millionaire)"We publish it as.

The Habits of Self-Made Billionaires (Infographic) | Entrepreneur.com
http://www.entrepreneur.com/article/226514?hootPostID=409d47aafaf765ece696fedc4e3aa72e




Of the 100 wealthiest people in the world, 27 were people who took over their parents' assets and the remaining 73 have opened their way for Billionaire themselves.




Among the 73 people who climbed up to Billionaire by themselves, 18 did not graduate from college or vocational school, 36 were born of a poor house. However, some Billionaire seems to have been born of a poor house and not even to the university etc. With those people ... ....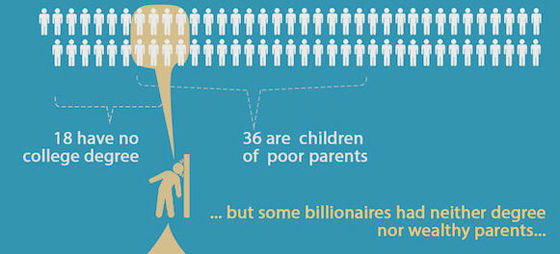 Larry Ellison,Li Kanking,Leonardo del Becchio,Amancio Ortega,John Fredrikssen,Sheldon Adelson,Ingvar Kamprad,Francois PinottoI am 8 people. Three out of eight people grew up as orphans without parents, the other five parentsBlue colorwas.




There are some common business strategies among these eight people, and what is common to all are "Recognizing the trend earlier than anyone else"is. What is common to the next five people is "Investing despite painful times in life"What four people are experiencing is"Acquired a company that went bankrupt"Before launching the current company, challenge another businessThat thing. There are three things in common among three of eight people "Strongly interfere with the work of his / her subordinatesMicro manager"Dining with employees"To have signed a contract to change his / her life"is.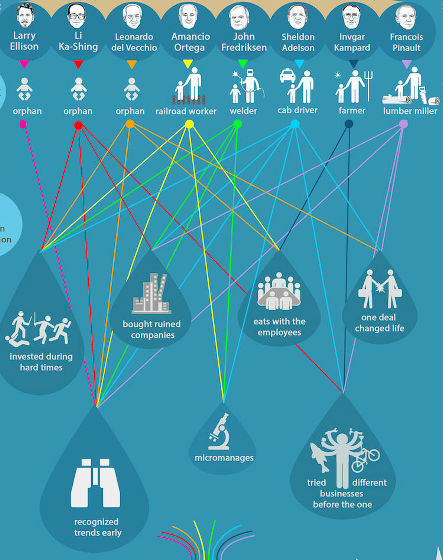 Eight entrepreneurs spent the age of hardship, reaching the goal of overcoming the game which was huge risk and succeeded. Larry Ellison is a software companyOracleCo-founder and CEO of the company, Li Kaigong is Hong Kong's largest enterprise groupYangtze practiceFounder and Chairman, Amancio OrtegaZARAIt is an apparel maker that operatesInditex CorporationFounder of the company, Ingvar Kanpurad is also a furniture dealer in the Japanese marketIKEAThe founder of. Eight people who grew up into a wealthy home and did not receive education at university embodied that there was nothing impossible to do by making efforts.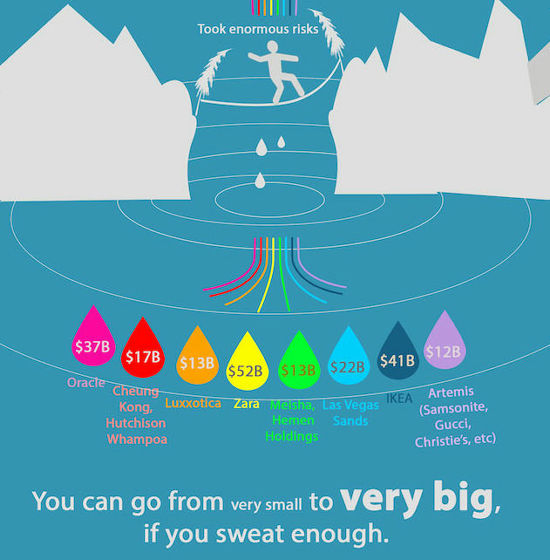 in Note, Posted by darkhorse_log