The story of a man who was the first employee of Apple to cite Jobs and Wozniak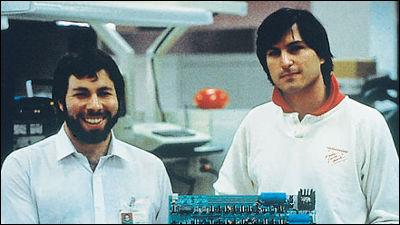 ByRevol Web

It is famous for Steve Jobs and Steve Wozniak that they founded Apple, but the presence of Bill Fernandez, who was hired as Jobs and Wozniak and was hired as Apple's first employee, to so many people It is not known. In such an unknown life of Fernandez,ZDNetandTechRepublicJason Heiner, who is the editor of Jason Heiner, is in focus.

Apple's first employee: The remarkable odyssey of Bill Fernandez - Feature - TechRepublic
http://www.techrepublic.com/article/apples-first-employee-the-remarkable-odyssey-of-bill-fernandez/

Fernandez, who moved to Sunnyvale, California at the age of five, spent most of his childhood at a Japanese-style house designed by a mother majoring in Far East culture at Stanford University. Fernandez's father is a court lawyer and a person who has worked as Mayor of Sunnyvale.

Wozniak 4 years older I lived in the house next to Fernandez. Two people with common hobbies such as electronic devices will start making PCs at Fernandez 's house garage to make their own PCs when Fernandez is 16 years old. According to its design, two people developed PCs in a few years in accordance with the idea that Wozniak thought. However, the PC made by two did not have a microprocessor, a keyboard, a screen, it was thought that it was far from the PC when thinking now.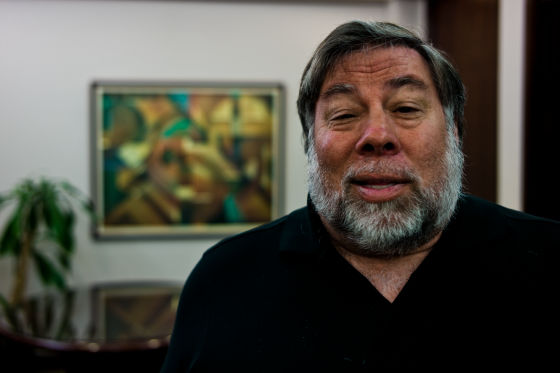 ByMario Sixtus

Two years after making the PC for the first time, Fernandez happens to find Wozniak and draws two people while playing with Jobs who was a friend of a junior high school. Fernandez and Jobs spent a lot of time from junior high school to high school and Jobs was also interested in Fernandez's Japanese-style house, Fernandez later said, "Mother's house is important for design sense of Jobs I think that it is one of the reasons why I got negative influence and I liked minimalism. "

Jobs and Wozniak who got acquainted with Fernandez's introduction soon became intimidated and founded Apple by themselves, working on the development of Apple I. However, Wozniak worked when Apple was foundedHPI was not ready to leave. On the other hand, Jobs was concentrating only on Apple, but it was impossible for me to do it alone, and I decided to call Fernandez.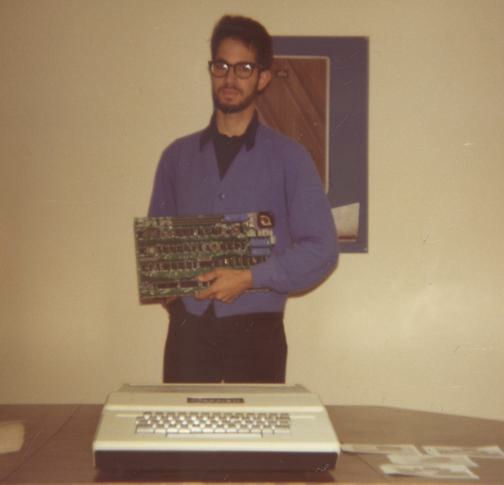 Fernandez joined Apple in 1977 and became the first full time employee for Apple. Apple did not have an office worked mainly at Fernandez and Jobs' house, and Wozniak who worked at HP felt like participating at the end of the work, although the form was not a company, the three were " He was strongly aware of the realization that he is progressing. And in April 1977 Apple announced Apple II and began to climb the stairs to big companies.

Apple is preparing for the public offering in 1978 and discussions were held on the stock purchase rights (stock options) within the company. About the share purchase right Apple declared that it is a decision to grant the owners stock purchase right only to full-time employees who are paid salary, and time-honored engineers and secretaries can not acquire own stock purchase rights. Fernandez was working as a hourly employee at that time, so he was dissatisfied with the fact that he could not fulfill the sincerity of Apple's employees because he could not obtain the share purchase rights and decided to leave the same year. However, Wozniak has distributed Apple 's own shares to early members including Fernandez.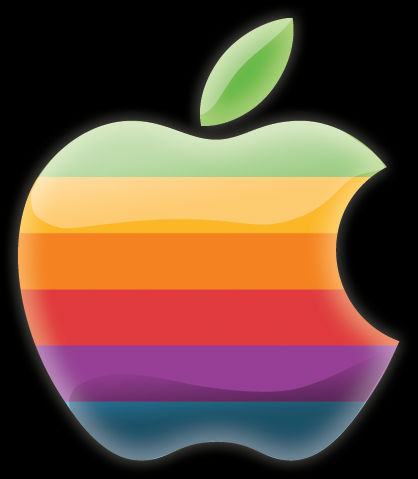 ByAlistair Israel

After leaving Apple, Fernandez will join the parts maker of PC, but this year also leaving the company after a year. I chose the place where Fernandez who was acquiring the aikido tea band next worked in Japan, not in the United States. Fernandez came to Sapporo in Japan in 1979, experienced living in a different culture while doing an English conversation teacher, and he also sometimes worked as a musician.

However, Fernandez will return to America in his country two years after coming to Japan due to visa concern. After returning home, Fernandez, who was looking for work, asked Jobs "I will introduce my work," and I decided to return to Apple.

When Fernandez returned, Apple has grown to a completely different company than when he left office, and JobsMacintoshWe will invite Fernandez to our development project. However, Fernandez is not as a former electrician,Macintosh External Disk DriveYaMacintosh External Video PortWe also participated in the design of the project manager and the building called Bandley 4 where the development department of the Macintosh was supposed to participate as a member of the team.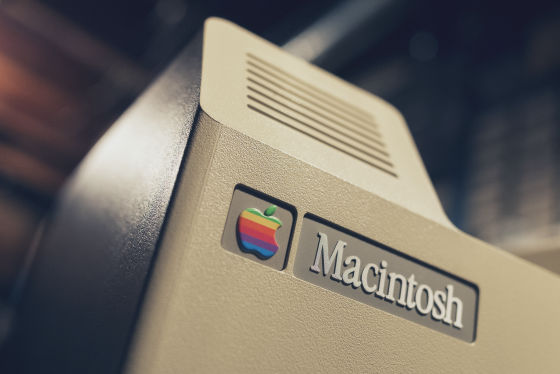 ByGrant Hutchinson

Fernandez worked as a designer for software UI two years after the release of Macintosh, refining the technology of UI design of hardware and software through the work of the development team of Macintosh, and growing until it is told UI magician in-house. Fernandez said: "I had a more close feeling to UI design than engineering.When I realized that I am interested, I gradually shifted my work from engineer to UI designer," I will review.

I am involved in the development of the folder design of QuickTime and OS 7, but in 1993 Apple made a decision to dismiss a high-salaried employee who has been working for a long period of time to finance, Fernandez also has a name in the dismissal list It was. After leaving Apple, Fernandez will leave Apple again, but after leaving the company, I gained experience at several companies and in 1998 I will create a UI consulting company called Bill Fernandez Design.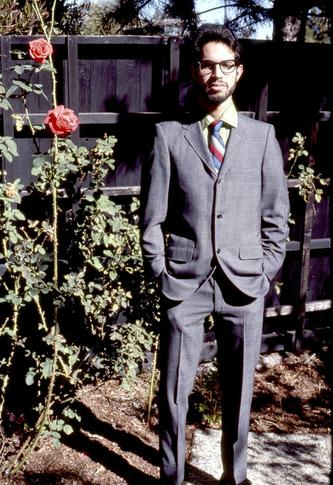 After disbanding Bill Fernandez Design in 2013, in order to shape passion for future UIOmniboticsWe established a new company called. What Omnibotics is doing is totally enveloped in mystery, but "I grew up and I made a company to make my dream come true this time.Omnibotics is a new dimension of human-house relationship "Fernandez said, and it is expected that it probably relates to home automation.
in Note, Posted by darkhorse_log