I tried Haagen-Dazs 'Cookie Party' where you can enjoy 3 kinds of taste for a limited time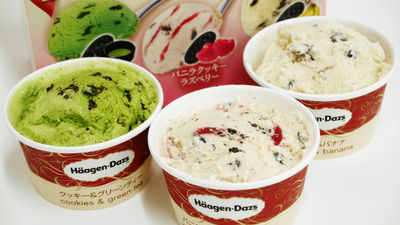 Haagen Dazs has released "multipack" containing six small cups at a rate of about once every six months, but since 3th March (Tuesday), three kinds of ice cubes using cookies entered We released "Cookie Party". It was released around 2009 "Cookies & Bananas"Released around 2010,"Cookie & Green Tea"Released on the end of 2014Vanilla cookie raspberryAlthough it seems to be both revival of ice which was released in the past, since I was concerned about the taste, I bought it and tried it.

News Releases | Company Information | Haagen-Dazs Häagen-Dazs
http://www.haagen-dazs.co.jp/company/news/2015/01/-6.html

"Cookie party with six minicups and multipacks" is a gorgeous design package with pink color.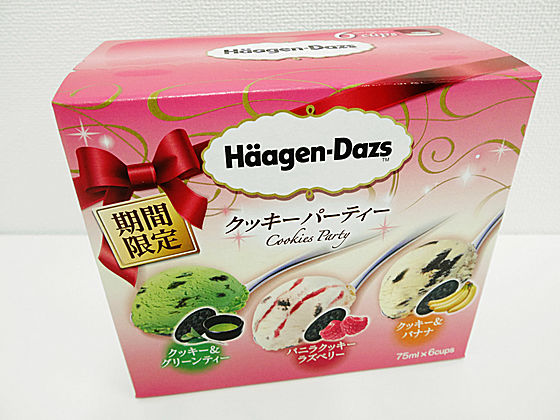 Matcha, raspberry and banana ice are packed in packs, and every ice cream is using chocolate cookies.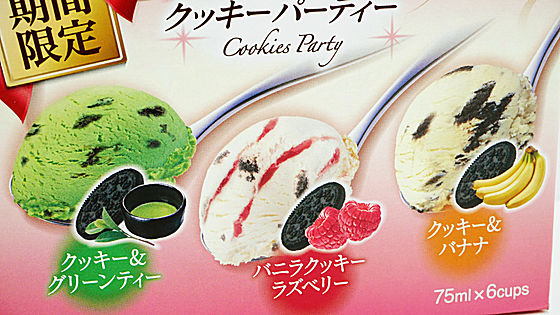 On the back of the box, three types of ice description were written, respectively.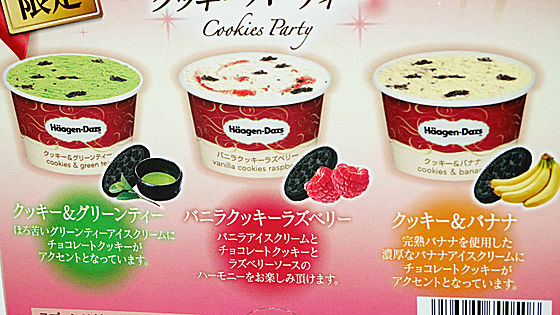 Chocolate cookie was included in all three raw materials of taste. Others include banana puree, green tea, raspberry sauce etc.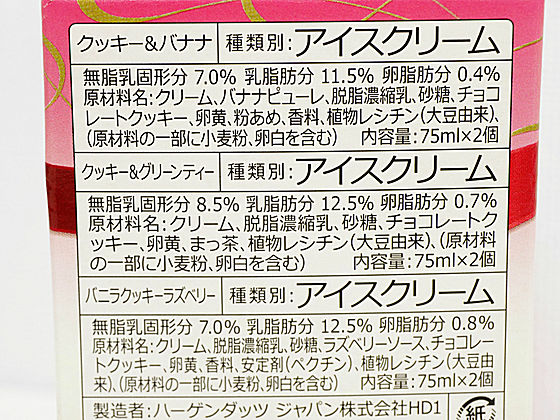 Calories per cup (75 ml) are lowest at 158 ​​kcal for cookie & banana, 171 kcal for cookie & green tea, 174 kcal for vanilla cookie raspberry.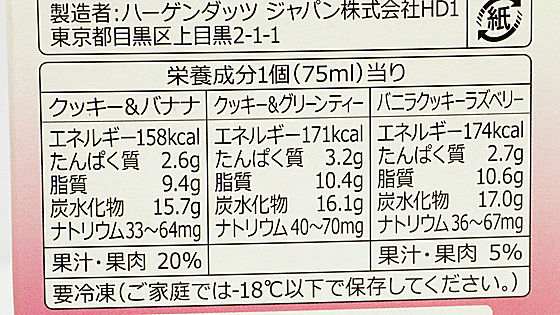 Break the perforation on the box and open it.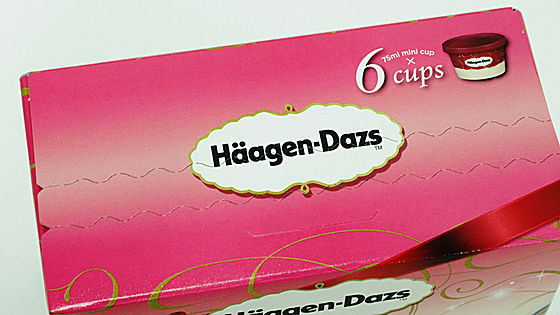 There were a total of 6 pieces of 3 kinds of taste, 2 in 75 ml cup with capacity less than Hagen Dazs' mini cup (110 ml).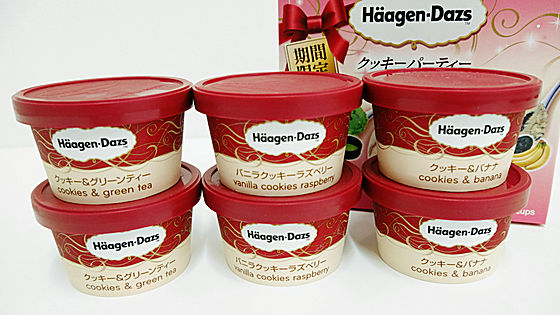 When taking the lid, inner vinyl etc is not attached, it is making it somewhat simpler than ordinary mini cup.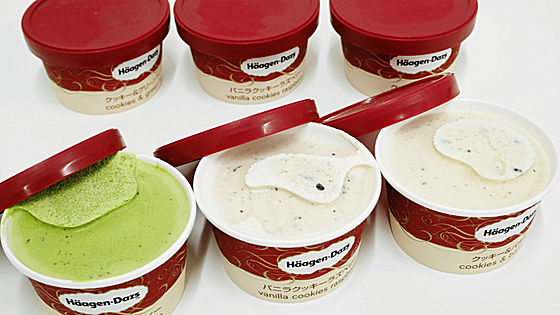 Cookie & Green tea is a bitter taste of matcha felt, different bitterness combination that spreads to chocolate taste cookie mouth at time difference is good. It seems that the sweetness becomes too strong if the balance is broken a little, but the balance of sweetness, bitterness and milk has been firmly taken. Cookie is a mini cupCookies & CreamIt is the same with a soft texture.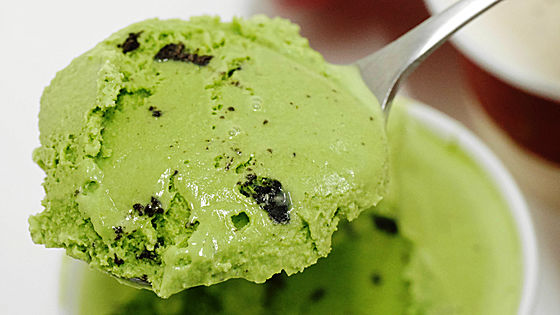 Vanilla Cookie Raspberry is finished in the sweetest ice cream of the three types, but the raspberry sauce feels sour and feels good compatibility with thick ice cream and bittersweet cookie. It is finished in a parfait-like flavored taste of cream, so it seems to be good to eat it together with cornflakes etc.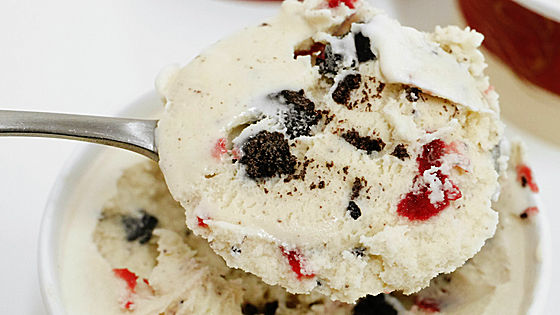 Cookies & bananas have an elegant chocolate banana taste, the feeling of cream is felt well and there is a high-class feeling. Although the amount was slightly less in all three types, it was rich and the taste of the cream was rich, so it seemed to be a good amount even with a capacity of 75 ml.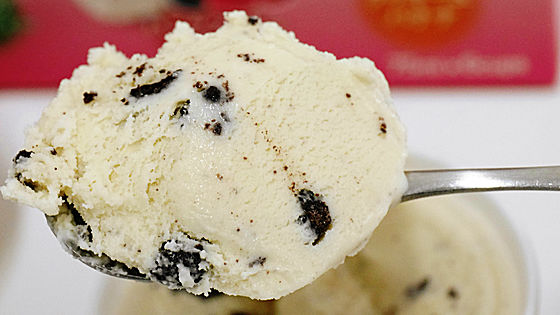 In addition, "Haagen Dazs Mini Cup / Multipack Six Parts Cookie Party" is limited for sale, and the price is 950 yen including tax.