I tried Haagen-Dazs' new work "Kazumi Azuki" and "Blueberry Cheesecake"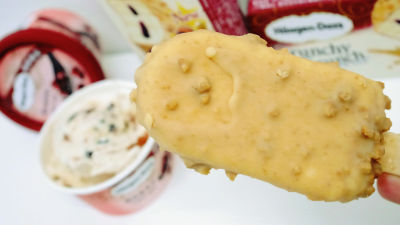 Haagen-Dazs started the "Mini Cup" from October 6 (Monday)Kazumi Azuki"Crunchy Crunch's"Blueberry CheesecakeWe are on sale. I bought it at once and tried it as it was a limited-time product that never saw in the past.

A limited-time mini cup appeared Every year a lot of people are looking forward to selling the standard fall and winter "Lamb Raisins" from September 22 (Monday), limited release for a limited time
Azuki's texture and gentle sweetness rejuvenate Taste of "Kazumi Azuki" From the 6th of October (Monday), the limited-time new release
http://www.haagen-dazs.co.jp/company/news/2014/07/-922.html

Taste of rich baked cheesecake with blueberry sauce complemented
Crunchy Crunch "Blueberry Cheesecake" New release from Monday, October 6
http://www.haagen-dazs.co.jp/company/news/2014/07/106.html

The cup ice on the left is "Kazumi Azuki" and the right crunchy crunch is "blueberry cheese cake."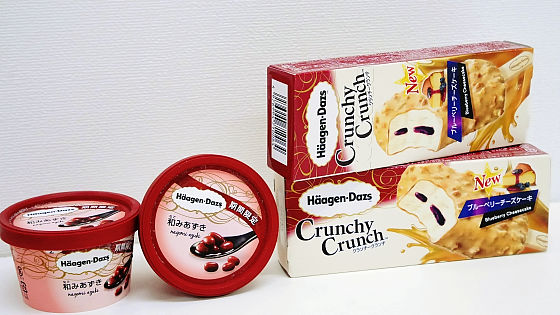 "Kazumi Azuki" has drawn azuki on a spoon.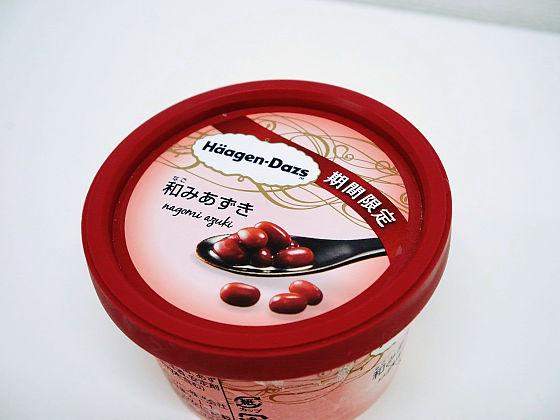 Raw materials include cream, defatted condensed milk, sugar, Asuki sweet bean, Koshian sauce, egg yolk and liquor.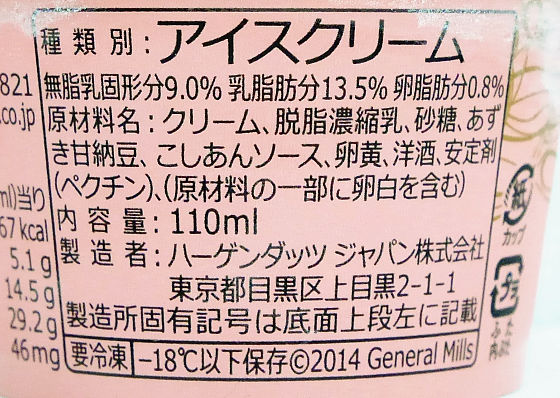 Calorie is 267 kcal per piece, Haagen DazsMini Cup VanillaIt is somewhat higher than (244 kcal).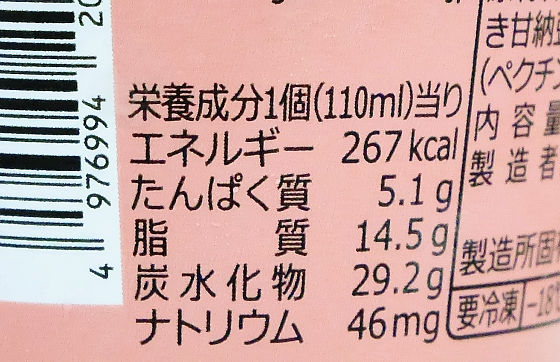 Haagen-Dazs logo appears when you open it.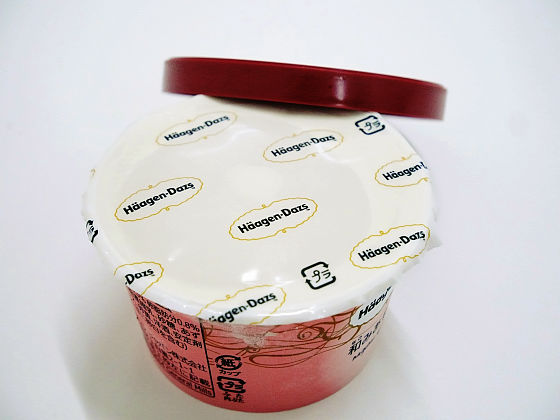 When I open the inner cover again, the sauce sauce is swirling.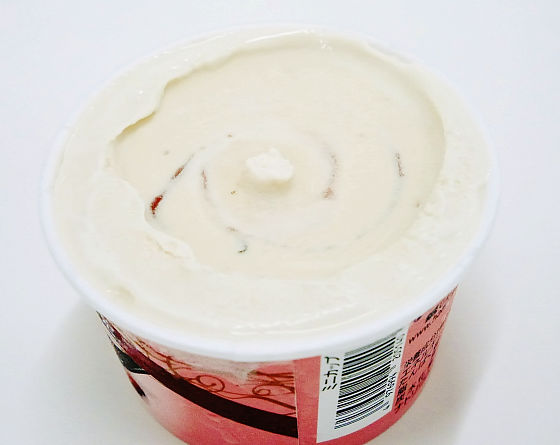 With a spoon, there was Azuki Amani in the inside.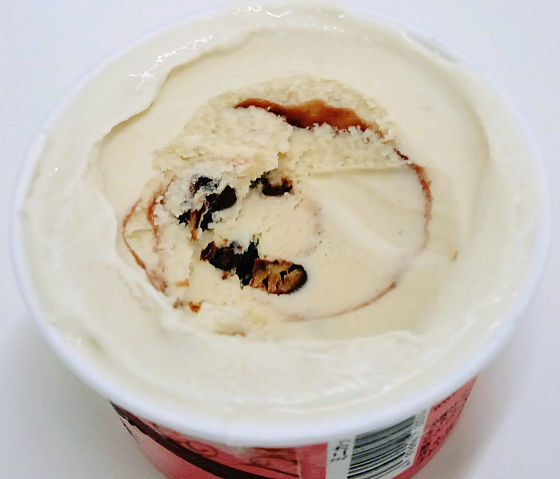 As it was drawn on the package, the mackerel has grain left. There are something that does not have a texture of grain only with crushed ones and skins in azuki flavored ice cream, but the texture of grain is firmly retained by using Azuki sweet beans.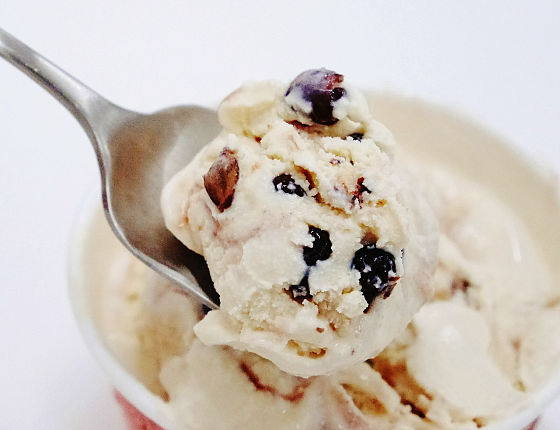 Milk base ice creates a mild taste of faintness but it is not too sweet and compatible with sweet beans. While maintaining the taste of rich milk like Haagen-Dazs, it is skillfully blended with Japanese materials. It seems to be good to eat with a dark tea.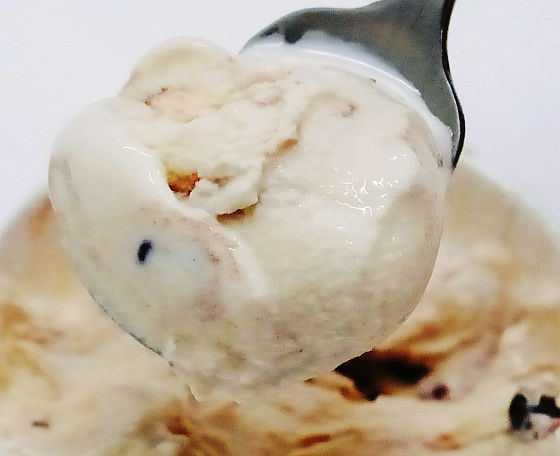 One blueberry cheesecake is a crunchy crunch, orthodox ice cream with a bar.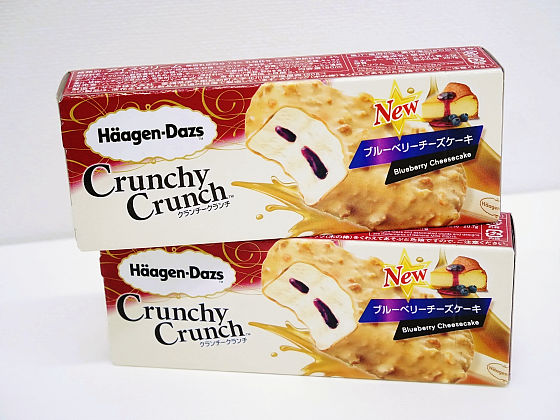 The base is baked cheesecake ice cream, with blueberry sauce inside, and the outside is hardened with cheese coaching with graham cookie.




Raw materials include cheese chocolate coaching cream, defatted concentrated milk, sugar, blueberry sauce, cream cheese, egg yolk, graham cookie, baked cheesecake sauce and so on. The calorie is 269 kcal per one.




There is a vinyl package inside the paper package.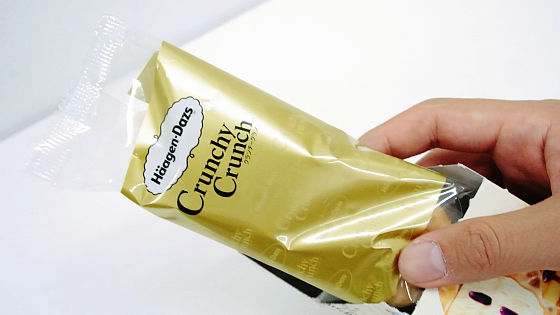 Crunchy crunch appeared when opening vinyl package.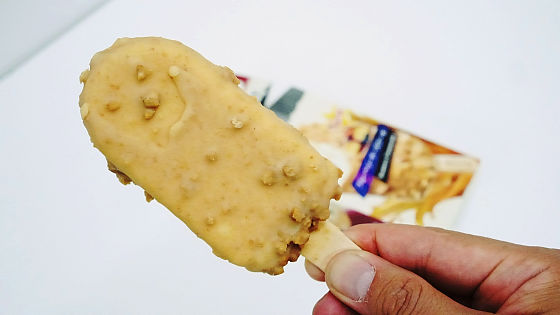 You can see plenty of Graham cookies.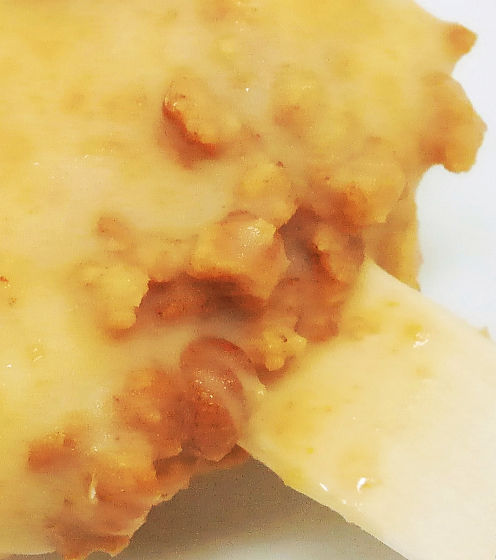 When you try to eat chewy cheesecake seems to be refreshing cheese and lemon acidity, the taste of cheesecake is fairly reproduced by crispy graham cookie. Inside a little bit of cheese taste in the eyes, outside feeling fragrance It tasted a little bit cotton. As Haagen Dazs as a whole, it is rather impressive impression so "Perfect for when you want to eat a little sweet food after eating".



It contains 5% fruit juices of lemon and blueberries, but the taste of blueberry is somewhat weak. I thought that even if the taste of blueberries is stronger if it is sticking with "Blueberry" in the product name.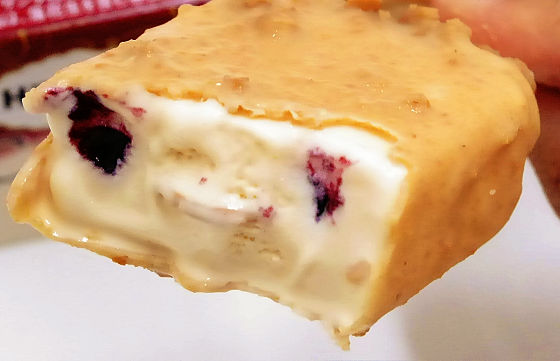 The price of the Mini Cup "Kazumi Azuki" and Crunchy Crunch "Blueberry Cheesecake" is 263 yen excluding tax.