Sales of the strongest super car "Bugatti Veyron" exceeding 1000 horsepower is finished


1001 horsepower, the maximum speed 407 km / h, 0-100 km / h The acceleration appeared in 2.5 seconds flying specifications, at the time of its release, reigning as the world's fastest supercar "Bugatti Veyron"The last one of the products is sold, and Veyron's manufacture is completely completed by this. Finally, the curtain of the Veilon era has come down.

Bugatti Sells 450th and Last Veyron - Bloomberg Business
http://www.bloomberg.com/news/articles/2015-02-23/bugatti-sells-last-veyron-ending-era-for-volkswagen-supercar

Deep Dive: The 288-mph Bugatti Chiron
http://www.automobilemag.com/features/magazine/1503-deep-dive-the-288-mph-bugatti-chiron/

Bugatti announced that it sold 450th Veyron on February 23, 2015. As "This one is the last Veyron", Veyron's production end was announced. This final Veyron will be exhibited in a special exhibition at the Geneva Motor Show to be held in March 2015. In addition, the final model "Veilon 16.4 Grand Sports Vitesse" had a maximum output of 1,200 hp and a maximum speed of 410 km / h.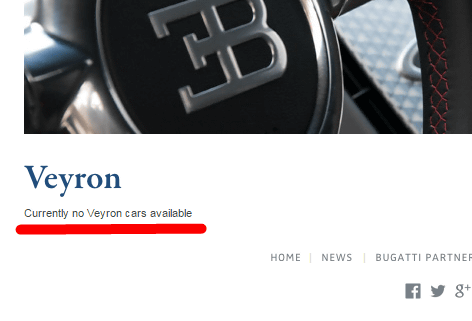 One of the prestigious car makers who entered VolkswagenBugattiDecided to make the best automobile ever aiming for the rebuilding of the brand, announced the 18-cylinder concept car "EB 18/4 Veyron" at the 1999 Tokyo Motor Show. In the following year's parisalon, we set out a spectacular goal of "Maximum output 1000 horsepower or more, maximum speed 400 km / h or more", decided to install four turbochargers in an 8 liter W-type 16 cylinder engine, and the development of Veyron genuinely start. I decided on the name of the car as "Veyron 16.4" after the engine.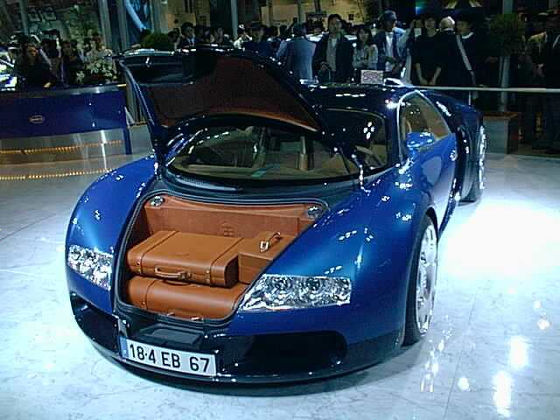 And at the 2005 Tokyo Motor Show, commercial vehicles were released, and in 2006 we will finally release Veyron with a limit of 300 units. At that time the price was 163 million yen (tax included). Not only specs but also the price that flew away brought a lot of topics to the world. According to analyst Max Warburton, Veyron who sold only 450 units in total, 300 coupe units and 150 units, despite the large development cost, has 460 It seems that the sales strategy itself was blown off as good as the specification, as being calculated to become a deficit of 10 thousand euros (about 600 million yen).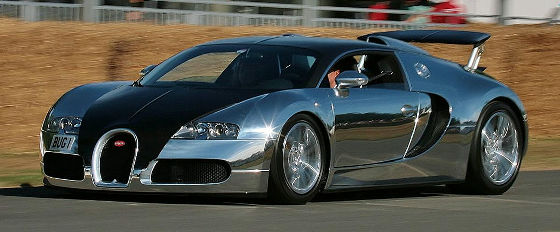 ByPSParrot

Veilon's sale was realized even in the big deficit, because Volkswagen was attached to the back of Bugatti. Veyron production and sale are realized by the abundant financial strength of the Volkswagen Group with Porsche and Audi affiliated, and in a sense Veyron was a supermarket with a bargain price. The overwhelming impact of Veyron is helping to improve the brand value of Bugatti's, and consequently the Volkswagen Group as a whole, its economic effectiveness is higher than the race activities of F-1, Le Mans, I am surprised to say that it was.


ByMarcus_jb 1973

Ralph LaurenVeyron loved by celebrities such as Beat Takeshi and others. It is the Real Madrid's decision to pose on Veyron of a favorite carKarim Benzema. I am amazed at its sense that combines "DEATH" T-shirt with Veyron.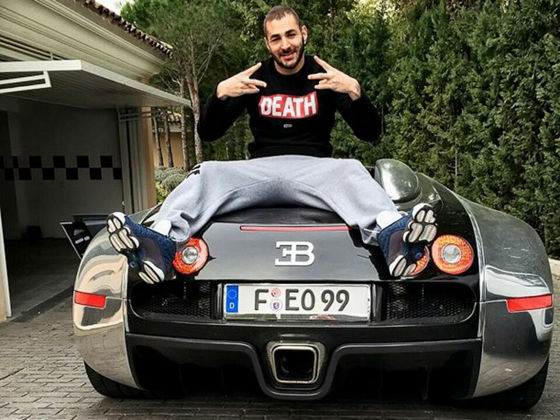 Benzema seems to ride on the football ground with Veyron.

Benzema lucio su Bugatti Veyron, el coche mas caro - YouTube


Veyron which had been reigning as the strongest super car for about 10 years has been discontinued, but already Bugatti is already undertaking development of Viron's successor "Chiron (tentative name)"RumorThere is also. Shillon is expected to spawn a maximum speed of 288 miles (about 460 kilometers) and a maximum output of 1,500 hp.