I tried Pablo "Potato chocolate cheese tart" that is rich in 3 layers of chocolate and I love chocolate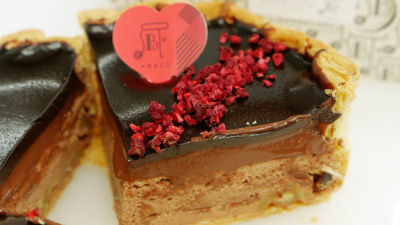 You can choose to grill like "steak" such as "medium or rare"Cheese tart specialty store "Pablo"So, we offer a unique fluffy tart that is a little different from ordinary cheesecake. From that Pablo Limited February 13 and 14 for "Valentine's Day"Rich chocolate cheese tartIt is sold and it is said that it is tailored to 3 layers of chocolate, so I actually bought it and tried it.

2/13 (Fri) 14 (Saturday) Limited Valentine's Limited "Rich Chocolate Cheese Tart" Notice of sale | Cheese Tart Specialty Store PABLO News & Media Listing Information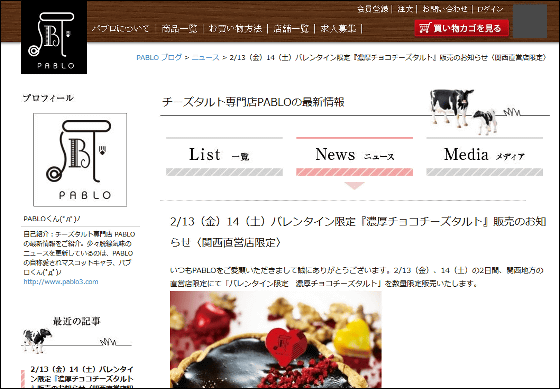 Rich chocolate cheese tart is sold only for Kansai, so this time it is purchased at Umeda store. Heart balloons etc are displayed and the shop was in Valentine mode.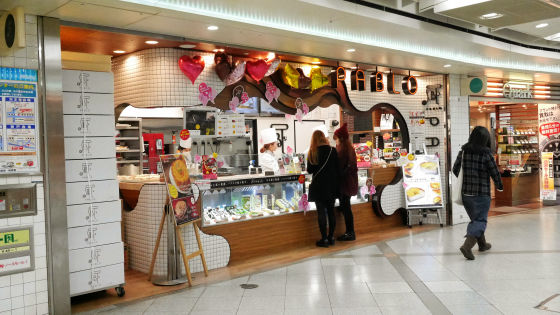 Among the cheese tarts sold regularly, thick chocolate cheese tarts are also lining up.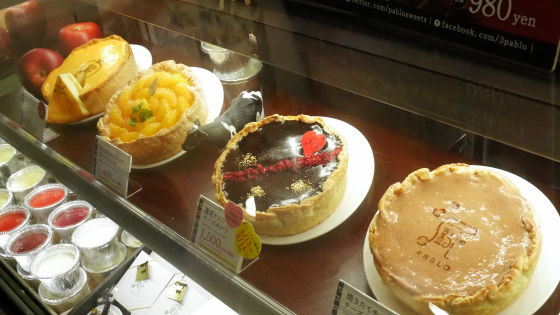 Rich chocolate cheese tarts are sold on Valentine's Day only with February 13th and 14th.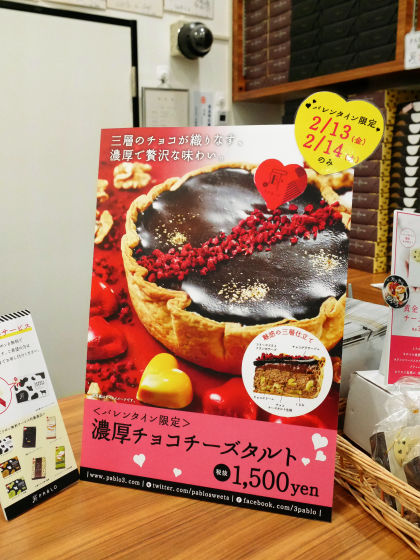 So, the thick chocolate cheese tart that I bought was in a box like this.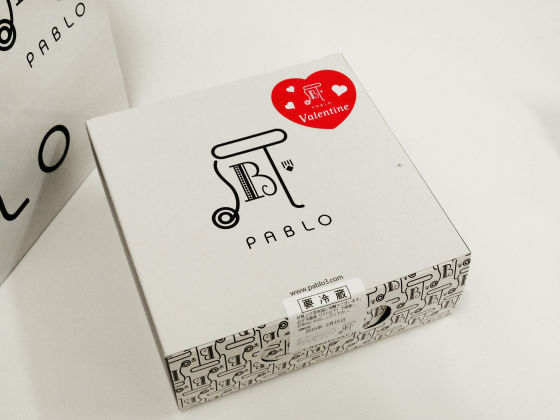 Opened.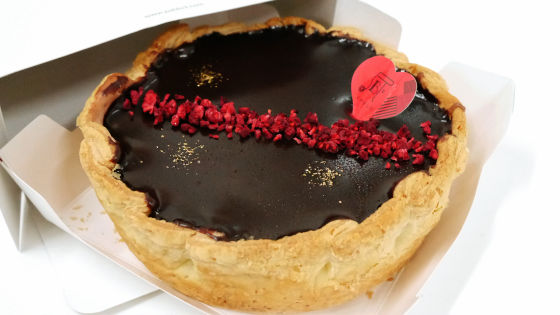 Heart shaped decorations are attached to the surface of cheese tart ... ...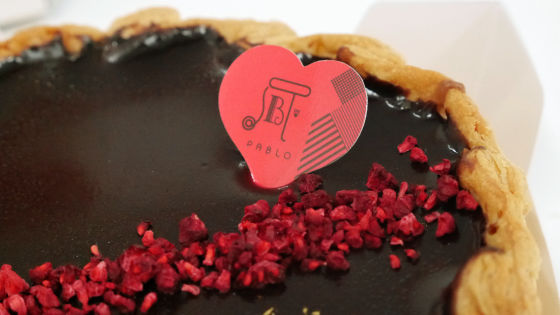 Freeze-dried Fran-Bowers and gold leaf are sprinkled, and the appearance is also girls' power.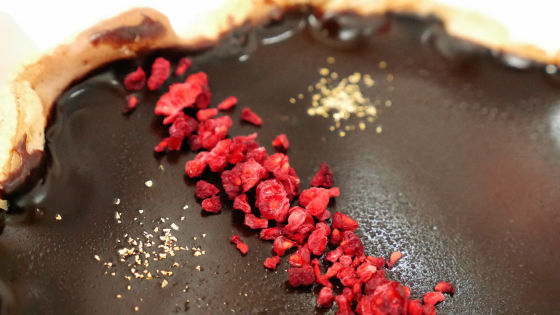 It is about this size compared with iPhone 5.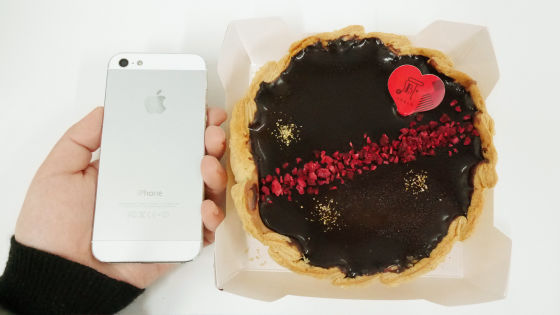 A side view.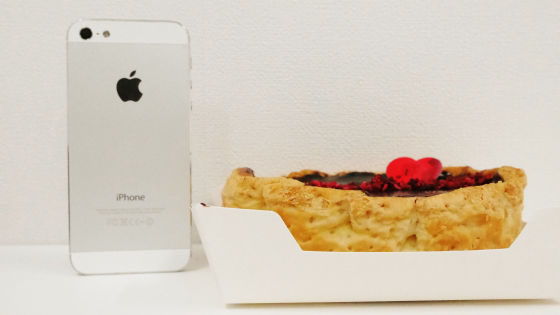 I will cut it at once.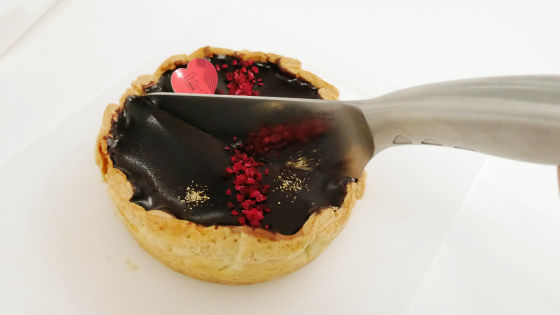 The section looks something like this. From the top, chocolate grassy · rich chocolate cream · chocolate cheese tart fabric has become, and walnut is contained in chocolate cheese tarts.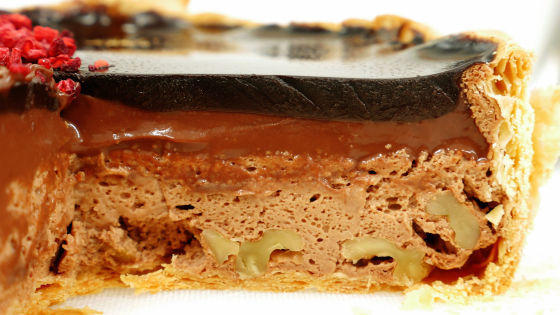 Looking at the state of the cross section from the top, the part of chocolate cream seemed to be slightly softened, it felt like a little leaning by losing gravity.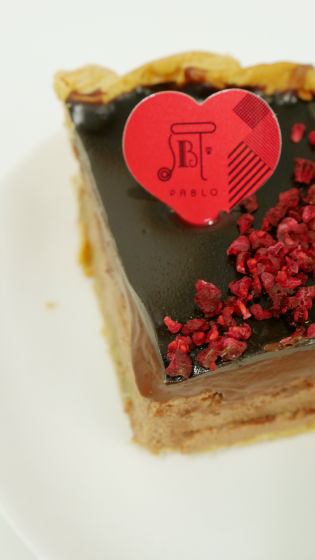 Tasting, that is why.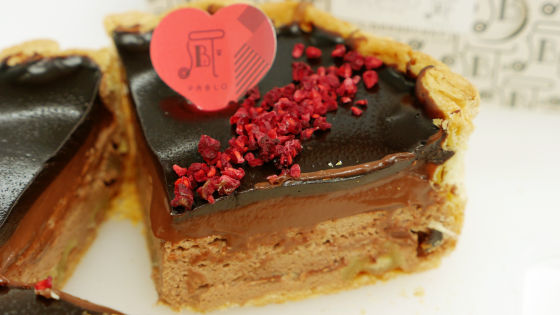 The chocolate cream is smooth and rich, while the chocolate grassage in the top layer is a bitter but very dense, its presence is intense. Therefore, although it is "Cheese tart", since it is a degree to feel a little bit, I do not know it as a cheesecake unless it is told, I feel like I'm eating chocolate tarts rather. As a finish of the chocolate tart, it is good not to be too sweet, exquisite balance not too bitter, toppled Frankow's acidity, warmth of the walnut texture, but from a thick chocolate lover, "little I feel that it is light. "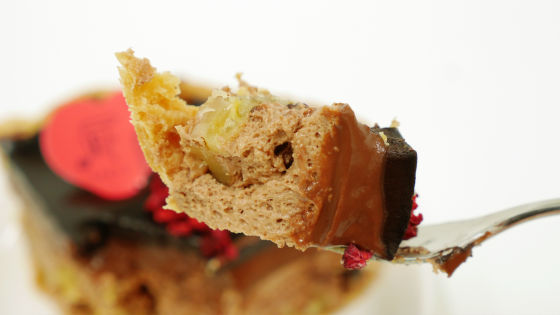 The usual Pablo cheesecake is characterized by a fluffy texture like a mousse, but because it contains walnut, fluffiness did not feel that much.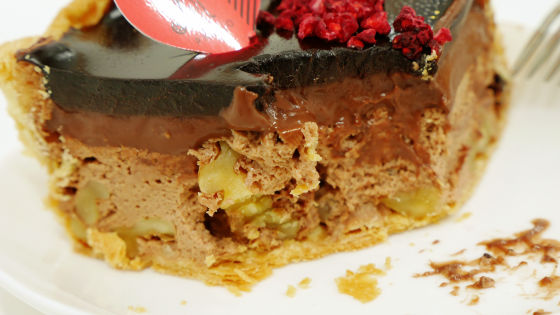 Tart is closer to pie fabric than cookie, you can enjoy the crispy texture.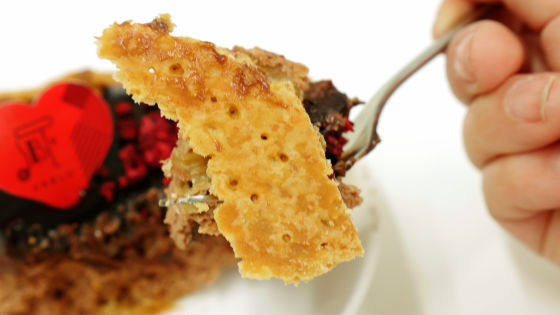 The price of thick chocolate cheese tart is 1500 yen without tax. It is sold at the Umeda store, Shinsaibashi store, JR Osaka station store, Namba CITY shop, Himeji shop, Dotonbori shop and Abe Nogashi station store in the Kansai region, but we recommend that people who want to eat as soon as possible because they are limited in quantity I will.