Summoning death battle with screaming "Kanayo" to scream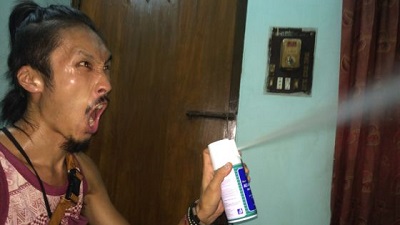 If you encounter 'Nanjing' overseas ... .... Clearly, I can not sleep that night. Since I encountered Nanjingoe overseas, I tried to solve the problem and the result at that time.

Hello!World newspaperA special reporterTomohiro Uetake (Tomohiro Utame)is. I am currently traveling around the world in Uzbekistan in the 15th country. (Red line is an air route, blue line moves over the land)


In August of 2014 IBangladeshI stayed in.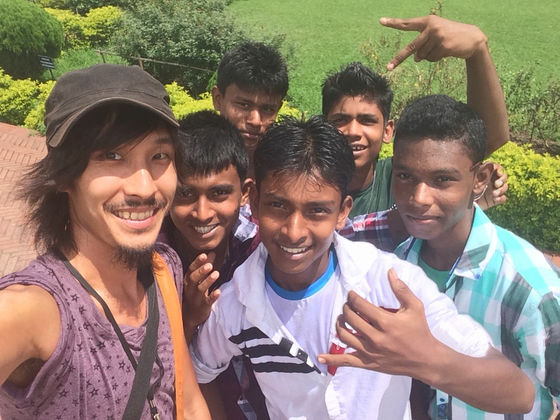 Bangladesh is here.


◆ People are not alone in being friendly
Formerly the people of the unexplored BangladeshHow friendly to foreignersWe introduced you, but people are not alone in being friendly. Here is the inn that I stayed when I arrived in the capital Dhaka. Since tourists do not visit so much, there is little information and I chose based on the information finally found on the net.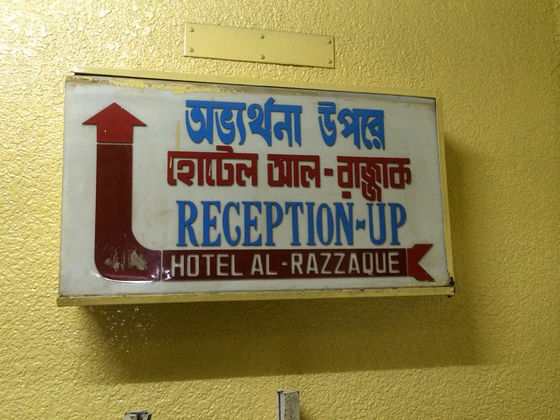 The room was neither beautiful nor dirty enough not to be able to stay. Small cockroaches came out quickly, but it was only a prologue ... ....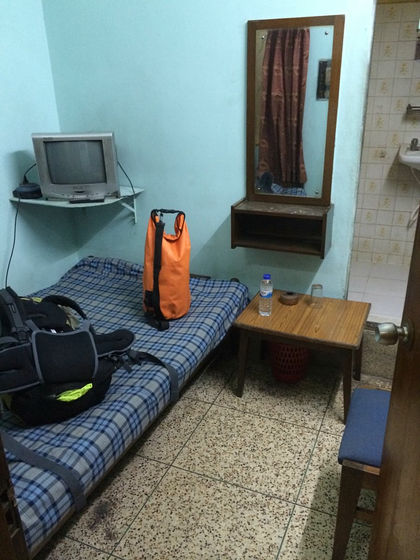 ※ After this, browsing attention as photos come out after it seeps like itchy.

◆ He appeared.
I awoke to wake up during the night of the day, when I tried looking on the bed scared of itching that seemed to scream unexpectedly ... ... a couple of brown mysterious insects were crawling. After crushing it, from there it is my blood like a blood ... ... the criminal is definite! Nanjing insects that erode the body of the traveler and fall into the depths of fear appeared! I have heard rumors, but it is the first time I actually encounter ... ....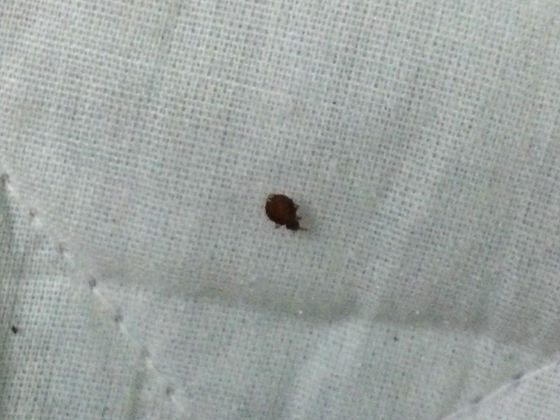 ◆ What is Nanjing Ip?
There are few cases of suffering damage in Japan and there are many people who do not know even those who are accustomed to traveling abroad. What kind of insect is it?Article on Wikipedia's bedbug"It is officially a blood-sucking parasite formally called the bedbug, which adults grow to about 5-7 mm, usually hate lights and are lurking in gaps such as cracks in the wall, It causes severe itching in the allergic reaction caused by the substances contained, and it is stronger on the 2nd day than on the day when it got stabbed, and the bitten marks will not disappear for 1 or 2 weeks. "

It gets bitten when bitten. Misunderstandings and ticks also existed in the bad things, so I do not really know where I was bitten (bitten), but I can affirm only one thing. It is so itchy!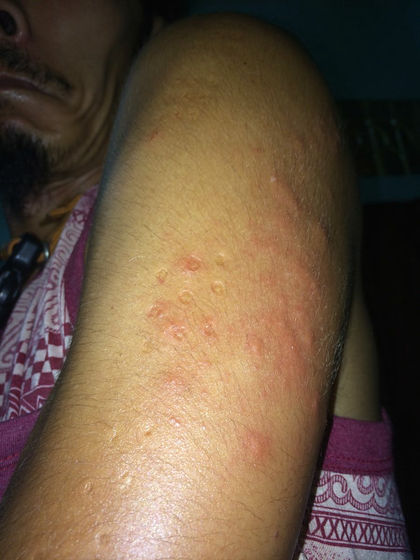 Despite sleeping while wearing trousers, toughness until the butt ... .... (I'm sorry with a poor hip).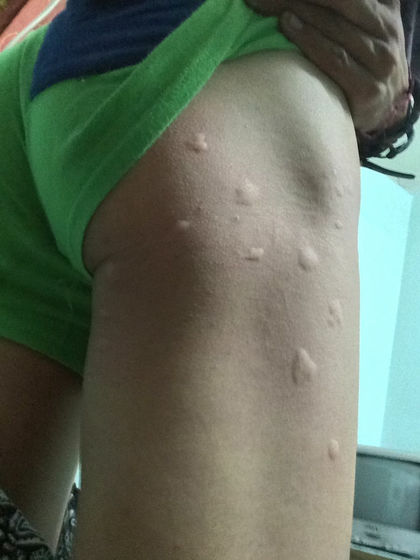 ◆ First aid measures
For the moment I tried to fight back with what I had as a contingent. First is mosquito coil. Because this is not "insecticide" but "insect repellent", rather than disinfecting Nanjingulidium, it became a shape to be burnt out on the bed, and it was an adverse effect.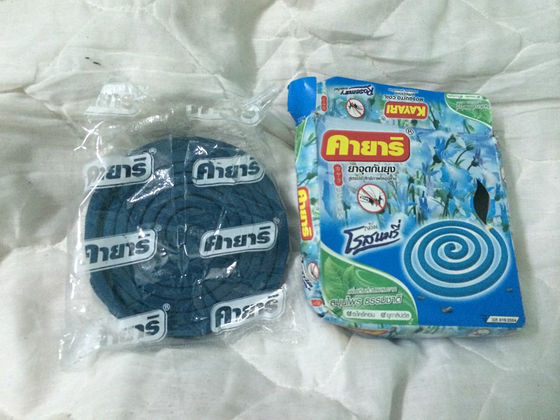 I slept with an insect repellent spray painted, but it was already full body itch, so it is unknown whether there was an effect.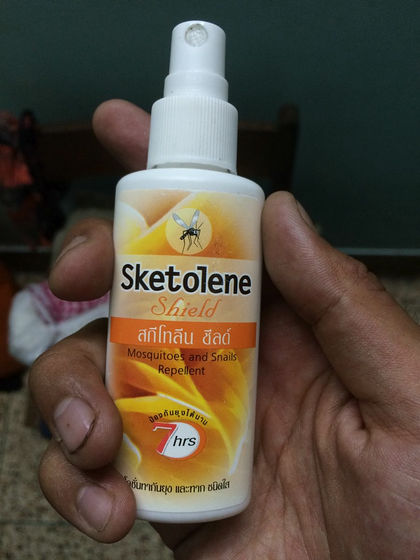 I tried laying the sheets, I wrapped it around, but this also has no effect. I found it a little easier to find Nanjing Ipea.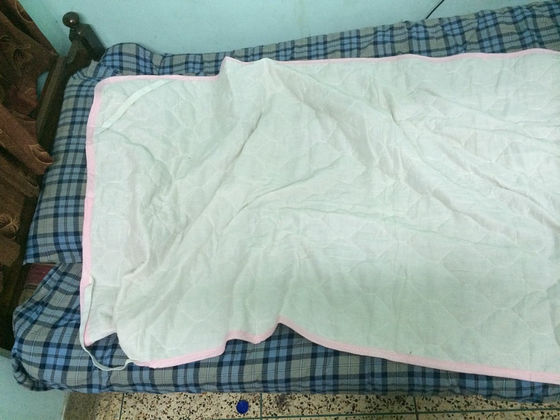 ◆ Battle start
I tried searching for another inexpensive insect-free inn, but here is Bangladesh ... I can not find the information. The means I chose to recapture the peaceful bed time was to kill and kill Nanjugye. Insecticide spray bought at a nearby imported item supermarket.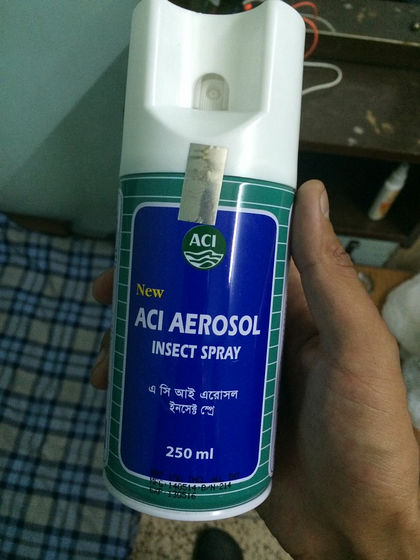 How to use it in English and Bengali was written, but even in English it is full of technical terms and I do not understand the essential efficacy.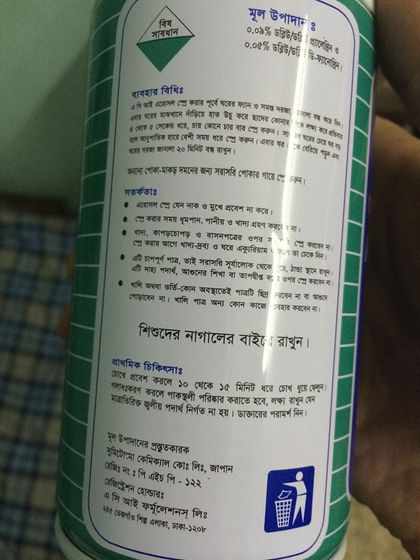 Only one thing, I decipher thing that it is super powerful silo mono which can not be put in the room for 20 minutes when spraying once. Battle is starting.



Eat it! It is! It is!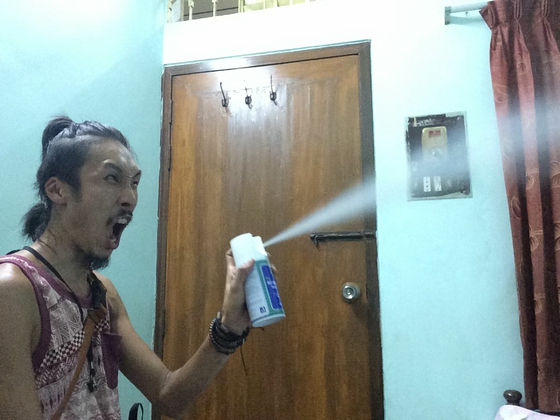 ...... Here too! Eat it! It is! It is!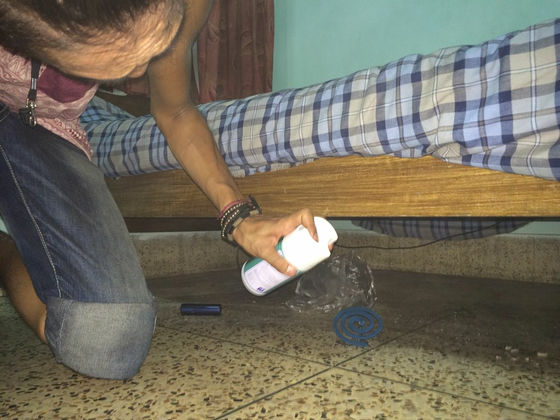 I was disturbed, but peace should come at bedtime.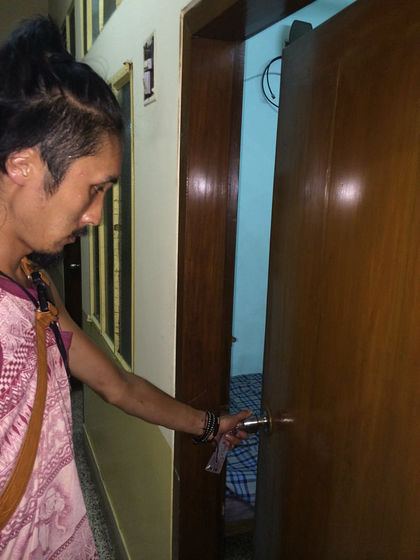 I was banged from inside my body, it got shut down for 20 minutes.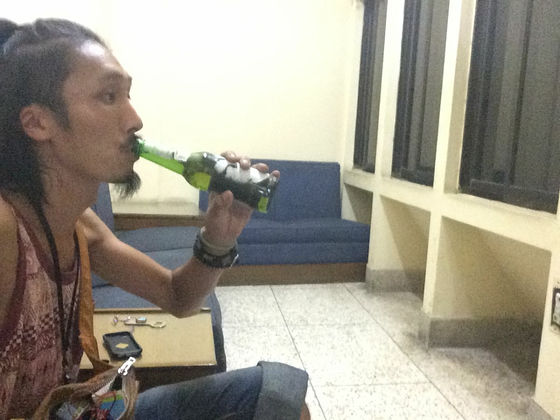 ◆ Immortality
It seemed that peace was returned in the bedtime after the campaign to annihilate pests was over, but ... I woke up with itching on the night of the day. Looking through all of the beds, a brown small insect ... ... Nanjingba survived. I put on insecticide spray before going out the next day, but it did not reach annihilation ... .... Every night, when I awoke with itching, my eyes kept sharp nerves to see if there were any Nanjingoes on the bed. As a conclusion, even if you encounter Nanjingoe on the road, you can not compete with commercially available drugs in reality.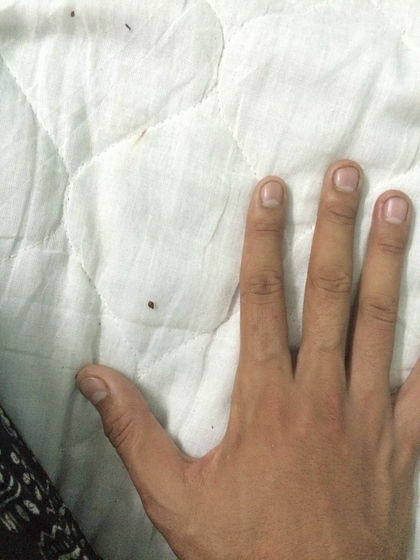 ◆ Tiger balm for itching
Well, it ended in the murdering operation, but at the very least, is there no way to relieve this tremendous itching? According to Nanjing victims who met on a trip, Tiger Balm will work. Itch definitely felt a lot. Let's remember, Tiger Barm as itch of Nanjozo. I was stabbed with whole body insects I consumed 1 bottle a day, yet a tiger balm at an unprecedented pace.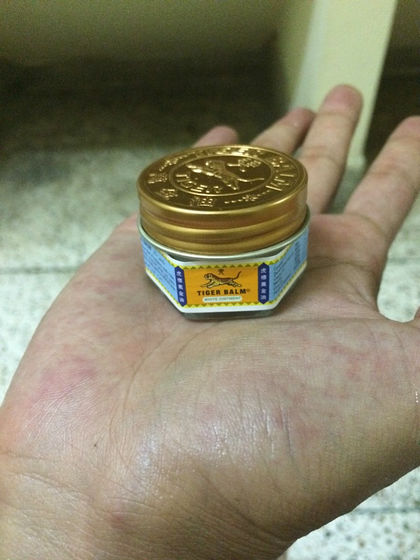 ◆ The best thing not to fight with Nanjingoea
It seems that sometimes it is spreading to other accommodation straddling the country while staying attached to the traveler's luggage, a troublesome Nanjozo which is not well known to travelers. In other words, it is not safe to say that it is Japan. In order to not suffer the damage of Nanjingulipes on the journey, I will not choose the accommodation where Nanjingulidium is located, looking at reviews of booking sites etc, if I encounter it I will have my room changed, but still it is not possible to find another accommodation So this is the most effective way to avoid Nanjugo. I am pleased that this article will serve as knowledge for everyone's Nanjingba, in order not to carry out the damage of Nanjozoa, and to not carry Nanjingongia within knowing without knowing.

Sentence / coverage: Tomohiro Uetakehttps://twitter.com/hiro_uetaken

Supervision: World newspaperSekaishinbun.net