While Amazon's performance recovers sharply and stock prices are soaring, what is the cause of V-shaped recovery?


Amazon announced results for the fourth quarter of 2014. We achieved a 15% increase in revenue compared to the same period of the previous year, and the stock price has been sharply rising.

Q4-2014-Financial-Results.pdf
(PDF file)http://cdn.arstechnica.net/wp-content/uploads/2015/01/Q4-2014-Financial-Results.pdf

Amazon reports modest Q4 earnings and 2014 loss, but stock soars | Ars Technica
http://arstechnica.com/business/2015/01/amazon-reports-modest-q4-earnings-and-2014-loss-but-stock-soars/

Amazon reports better-than-expected profits and big growth for its Prime service | The Verge
http://www.theverge.com/2015/1/29/7947677/amazon-earnings-q-4-2014

According to Amazon, sales in the fourth quarter of 2014 were $ 29.33 billion (about 3.4 trillion yen), which is 15% higher than the $ 25.59 billion (about 3.28 billion yen) in the same period last year, up. In addition, the profit per share was also 0.45 dollars (about 53 yen), far exceeding the forecast of the market. However, the net profit was only 214 million dollars (about 25.3 billion yen)Continue aggressive investment AmazonIt seems like an income and expenditure report. Nevertheless, this net profit is 3 times the market forecast and it is a good material that greatly exceeds the forecast,About 10% up by overtime transactionAnd soaring.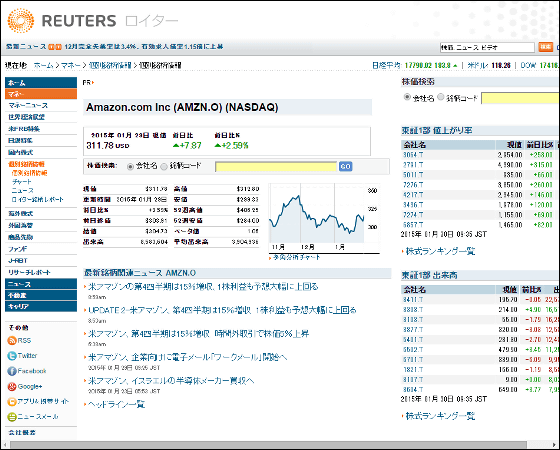 Amazon is the original smartphone "Fire Phone"In the third quarter of 2014, we were able to say that the management situation recovered all at once, considering that we had recorded a net loss of 437 million dollars (about 51.7 billion yen). It is thought that it is a good Prime service that greatly contributed to Amazon's performance recovery.

Why Amazon prime can raise about 2000 yen? - GIGAZINE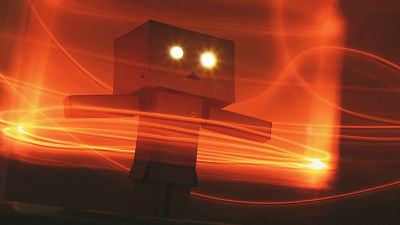 Amazon's Jeff Bezos executes a huge investment of 1.3 billion dollars (about 154 billion yen) in 2014 to enhance content such as streaming movies and music, which is a major merit of Prime members. As a result, despite raising the annual fee of Prime service, the number of Prime members in the US increased by 50% and the whole world increased by 53%, so huge upfront investment began to produce great profit as soon as possible It seems to be.

In addition, the benefits of Amazon Prime members in Japan are limited to services such as "fast delivery", and there are no service benefits such as streaming movies and music. In the future, I would like to pay attention whether Amazon will enrich the Prime member service even in the Japanese market.
in Note, Posted by darkhorse_log