Windows RT will not be subject to upgrade to Windows 10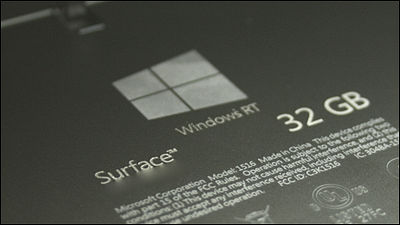 ByTechStage

Microsoft's work held on January 22, 2015Windows 10 eventAtWindows 10 can be upgraded free from Windows 7, Windows 8.1, etc.Although it was announced that it will be, OS which was released for touch screen terminal such as Surface "Windows RT"Will be excluded from the upgrade to Windows 10.

Microsoft's Windows RT is not dead ... yet - CNET
http://www.cnet.com/news/microsofts-windows-rt-isnt-dead-yet/



In the second half of 2012, Surface was released as the first terminal equipped with "Windows RT". Windows RT is used for mobile phones and othersARM architecture, The function was restricted than Windows 8 released at the same time, and it was not possible to acquire many users.

Among the Windows 10 announcement events held on January 22, there was no announcement about Windows RT, but in the question and answer that was done after the recital, "Will it be possible to upgrade in Windows RT as well? "Surface Pro lineup will be updateable to Windows 10. We are also preparing another update for Surface with Windows RT, which has some features of Windows 10 It will be ", the Microsoft side commented.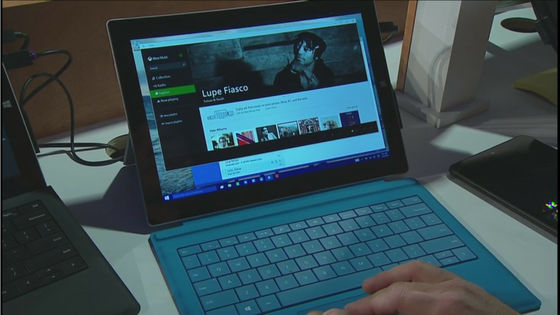 Intel and AMD are supplying it for WindowsX86Because system processors consume more power than ARM processors for mobile terminals, Microsoft has released Windows RT, an OS that adopted the ARM architecture for tablet devices. However, HP and Toshiba etc.Canceled development of Windows RT terminal, And other manufacturers also withdrew from development one after another, but even soSurface RTMicrosoft released, but it did not sell well, inventory adjustmentCost of $ 900 million recordedI got to do it.

Although it is Windows 10 that can be used on all terminals such as PCs, tablets, smartphones, it is likely that only Windows NT-equipped terminals will continue to evolve independently for a while.