What is the truth of "What can you upgrade from Windows Vista or XP to Windows 10 for free?"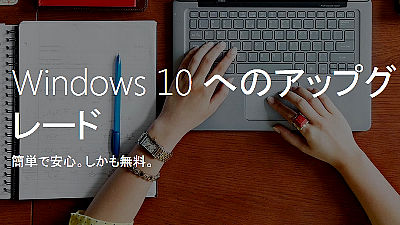 For Windows 10 scheduled to be released in July 2015,Free upgrade from Windows 7, Windows 8.1 etc, But Microsoft was talking about Microsoft's posting a blog posting a sentence that can be read as "a free update is available if you use a technical preview version on a PC that does not have Windows 7 / Windows 8.1" It was. Whether the upgrade is free even on PCs that do not actually have Windows 7 or 8.1, the truth is revealed.

Upcoming changes to Windows 10 Insider Preview builds
http://blogs.windows.com/bloggingwindows/2015/06/19/upcoming-changes-to-windows-10-insider-preview-builds/

Although it is Windows 10 which can be upgraded free from Windows 7 / Windows 8.1 etc, it is said that it costs up to 199 dollars (about 24,000 yen) when upgrading from Windows Vista or Windows XP.

However, even if "Windows 7 / Windows 8.1 is not installed, those who are using the technical preview version of Windows 10, Insider Preview can upgrade for free" can be read on Microsoft's blog and overseas news On the site was reported that "It is a present for appreciation from Microsoft to Insider Program participants".

Here's how to get Windows 10 for free even if you do not have Windows 7 or 8 | Ars Technica
http://arstechnica.com/information-technology/2015/06/heres-how-to-get-windows-10-for-free-even-if-you-dont-have-windows-7-or-8/

Ars Technica of the IT news site said, "People using the latest build 10125 of Insider Preview will be able to use the final build released on July 29 and release versions that follow." "People using Insider Preview, which is a technical preview version of Windows 10 on a PC registered as a Microsoft Account (MSA), can update for free even if you are not using Windows 7 / Windows 8.1"Minimum system requirementsIt is necessary to satisfy "and became a big topic. Ars Technica, "It's a completely different approach from Microsoft Windows, but Microsoft's new attempt"WinBetaI appreciate it as "gratitude towards test participants".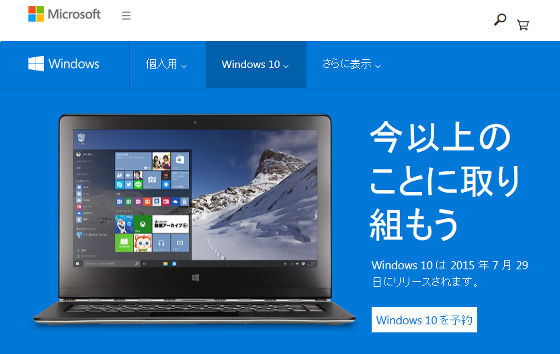 However, Microsoft subsequently changed the blog's text.According to WinBetaFirst, the following words were written in Microsoft blog.


Once you have successfully installed this build and activated, you will also be able to be updated to Windows Install on that PC from final media if you want to start over fresh.
Currently, the following wording has been changed.


Once you have register, you will receive the Windows 10 final release build. Once you have successfully installed this build, you will also be able to install install that that PC from Genuine Windows 7 or Windows 8.1 can upgrade to Windows 10 as part of the free upgrade offer. *
The point that changed was that "Insider Preview participants can receive the final release build of Windows 10 and continue to activate" has become "possible to receive final release build" Finally, "The important point is that only people using Windows 7 and Windows 8.1 can update for free" was attached to the sentence.

Also, from Microsoft's interaction with Microsoft, Gabriel Aul who wrote the blog, Microsoft's intention is to "downgrade as long as it is a PC that registered MSA even if you cleanly installed Windows 10 It is thought that it was free upgrade to Windows 10 ", and it seems that it is still impossible to perform free update even for participants of Insider Program from Windows Vista and Windows XP.

@ ZacB _@ JoebelfioreYes, as long as running a prerelease build connected with registered MSA:http://t.co/vlaGyfwzbr

- Gabriel Aul (@ GabeAul)2015, June 21