"HP Envy X 2 & ASUS NovaGo" will be the first PC with Windows 10 with ARM version released, actual photo also released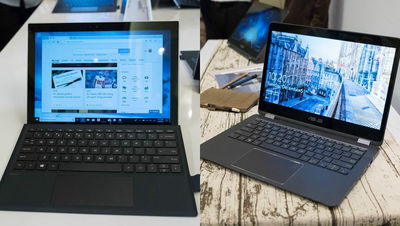 Just one year ago in December 2016 in the developer meeting for Microsoft,Windows 10 running on ARM based processorsWas announced. Then, CEO of Team Molenkov of Qualcomm of the mobile chip market, "CE of Windows 10 with Snapdragon 835 will appear in the fourth quarter of 2017"RemarkAlthough it is ARM version Windows 10 which did not have anything wrong with the topic anyway, in the beginning of 2018 it was announced that the first ARM version Windows 10 loaded machine finally will be released, and photographs of real machines are released to the public.

These are the first Windows 10 ARM laptops - The Verge
https://www.theverge.com/2017/12/5/16734402/windows-10-arm-snapdragon-laptop-hp-asus-lenovo-hands-on

Microsoft shows off Windows PCs that run on Qualcomm chips | TechCrunch
https://techcrunch.com/2017/12/05/microsoft-shows-off-windows-pcs-that-run-on-qualcomm-chips/

Qualcomm and Microsoft announced that the first Windows 10 machine with an ARM based processor will be released in the beginning of 2018. PCs with ARM version Windows 10 will be sold by manufacturers such as HP, ASUS, Lenovo, etc. In any case, Qualcomm's heart is at the heart of the machineSnapdragon 835Pattern to carry. The selling price is expected to be 600 to 800 dollars (about 67,000 to 90,000 yen).

For ARM version Windows 10, Microsoft's "linking mobile processors and notebooks"Early attemptIt can also be said to be the resurrection version. It had existed so farx86It aims to provide better power efficiency, reliable performance and constant connectivity compared to the base computer.

The first debut of ARM version Windows 10 machine differs from the machine equipped with Intel processor is that "Touch screen" which was hitherto adopted differentlyWindows HelloIt is said that it supports all the standard functions of Windows 10 such as "pen input".

The following pictures are "HP Envy X 2" which will be the world's first ARM version Windows 10 loaded machine. It looks like an Intel processor "HP Specter x 2Similar to,2 in 1It is style PC. Specifications are RAM (memory) up to 8 GB, storage 256 GB, display 12.3 inch Full HD (1920 × 1280 pixels), also supports USB-C.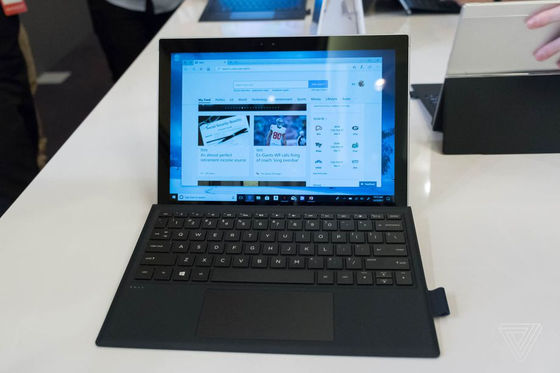 HP Envy X2 can be used as a tablet like the Surface series.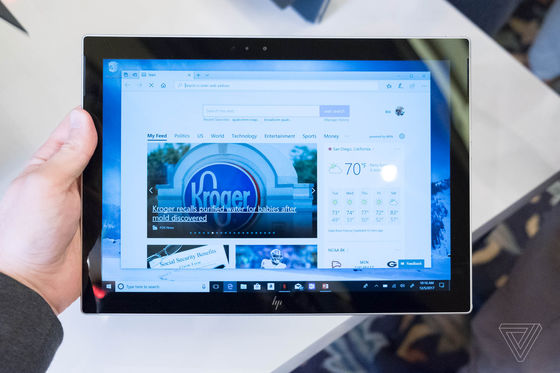 The tablet's back is like this. It seems that the tablet itself does not have a stand.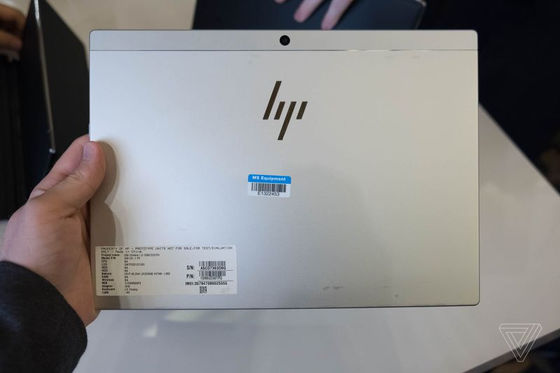 Terminal for attaching a detachable keyboard to the bottom.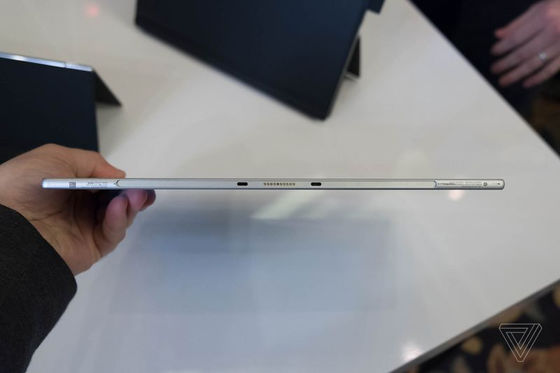 When attaching a removable keyboard to this, it feels like this.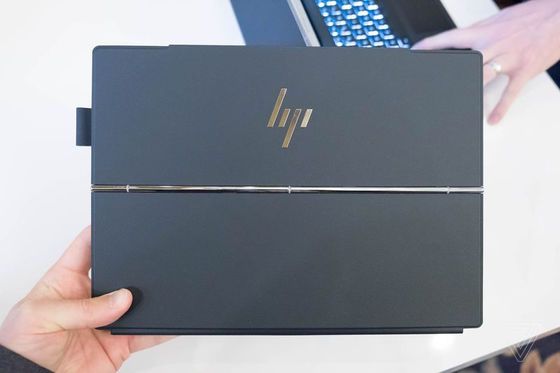 The stand is also integrated with the keyboard, and it turns into a notebook PC style by making a tablet stand by using this.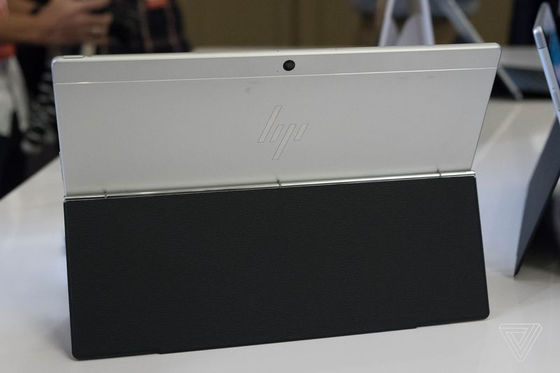 When using the stand it looks like this from the side. Black parts are removable keyboard cum stand.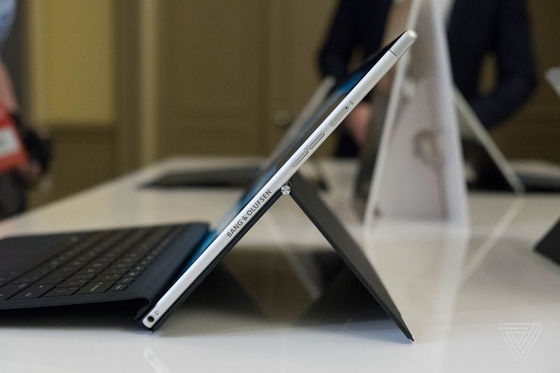 This thinness even with the keyboard / stand attached.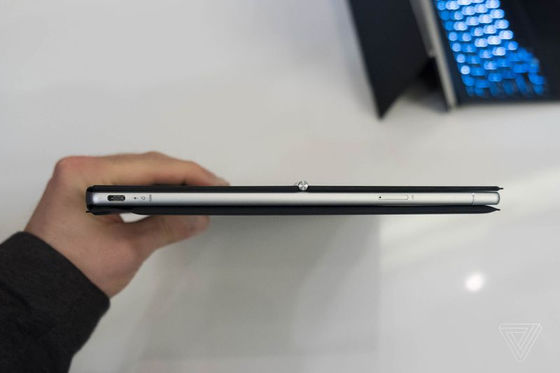 Looking at the keyboard up look like this. On the lower left of the keyboard there is the letter "ENVY".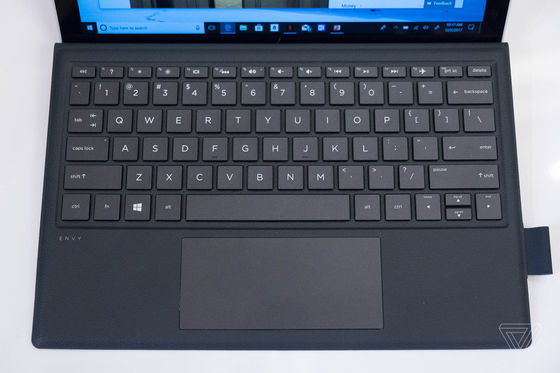 A special stylus is also included ... ...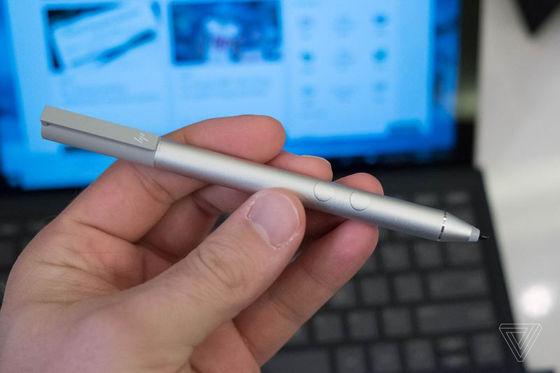 It is also possible to leave notes with handwriting directly on the display.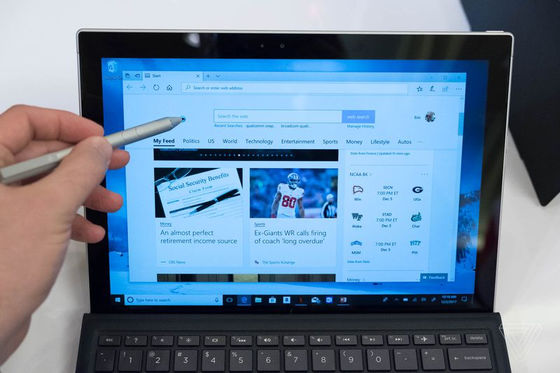 It is like this when fitting all the exclusive keyboard and stylus.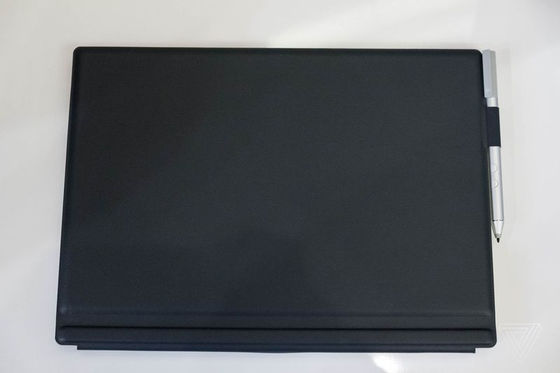 ASUS NovaGo is a machine with ARM version of Windows 10 that appeared from ASUS. Specs are RAM (memory) 8GB, storage 256GB, display 13.3 inches full HD (1920 × 1080 pixels).



The top is like this. Although it is not a 2 in 1 style like the HP Envy X 2, the display can be opened and closed 360 degrees, so you can use it in tablet mode without removing the keyboard.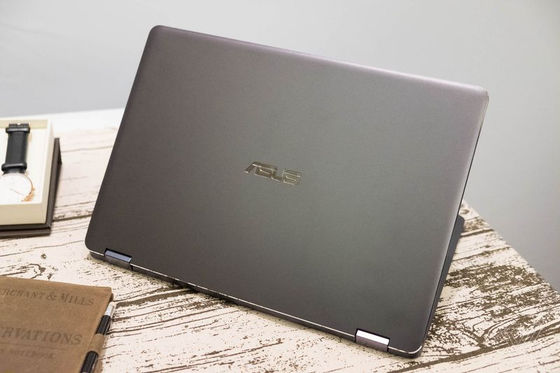 Close and feel like this.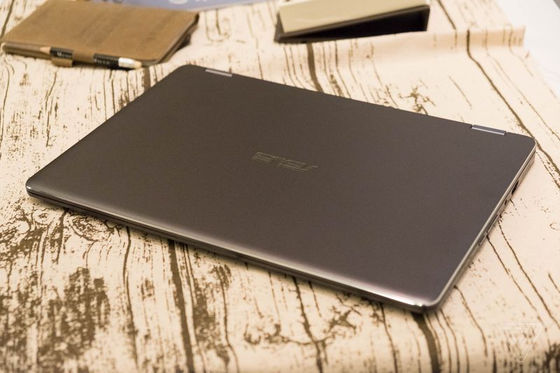 keyboard



Adopted USB-A type for terminals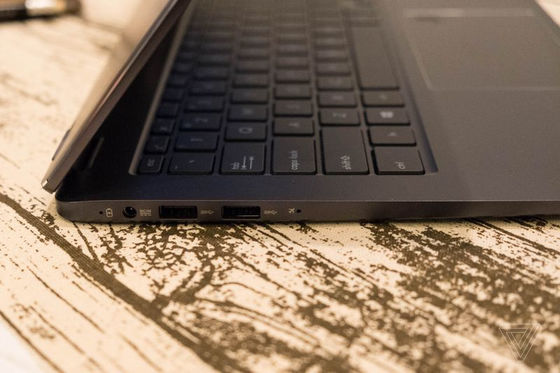 The HDMI port is also carried.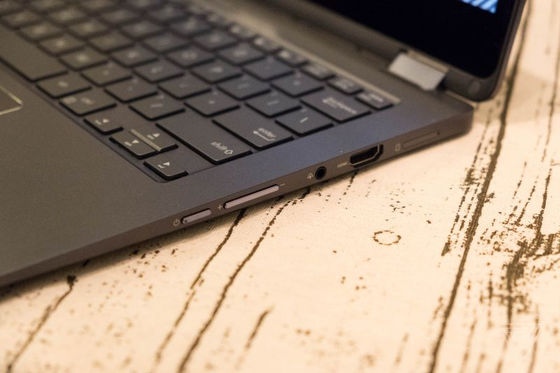 In addition, it is SonicMaster correspondence which is ASUS proprietary sound technology.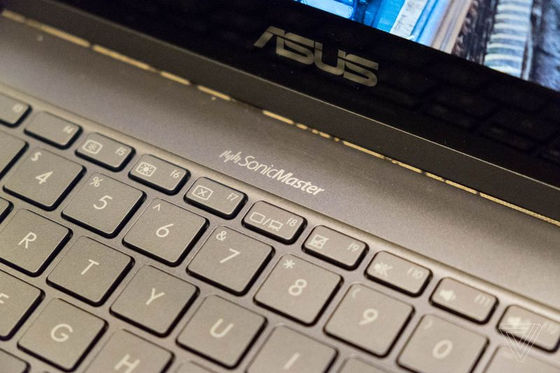 Both models are lightweight versionsWindows 10 SIt is on-board model, but both can upgrade to Windows 10. The Verge of overseas media that touched the actual machine wrote that it is not much different from other Windows 10 machines, and the machine with ARM version Windows 10 is also dramatically thinner than other PCs It is said that it is not light.

HP Envy X2 and ASUS NovaGo, which will be released as ARM version Windows 10 loaded machines, are equipped with Qualcomm's Snapdragon 835 and X16 LTE modems. The Qualcomm processor has a battery life of up to 25 hours, an instant power on function like a smart phone, and the performance comparable to Intel processors, and LTE communication faster than the existing LTE-compatible Windows 10 machine I can enjoy it.

The set of Snapdragon 835 and X16 LTE modem is the same configuration as Samsung's Galaxy S8 and Google's Pixel 2.