After eleven years I've been eating "Sheep 's Bread Shave Curry"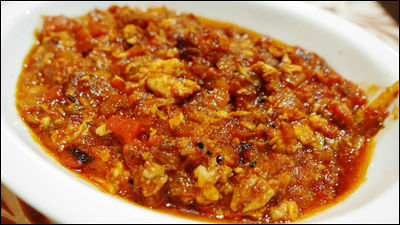 Although sheep meat dishes are not very common in Japan, there are various sheep dishes such as "Mongolian" Genghis Khan ", Chinese" fire pot ", Western European" Lamb Chop ". When I was looking for sheep cooking named after the undead of the zodiac, what a sheep 's brain is made to curry "Sheep 's brain shave curryI found a Pakistani restaurant where I can eat, so I actually went to eat what kind of taste it is.

Alis Kitchen Halal Pakistani and Arabic food
http://www.aliskitchen.jp/

Alice Kitchen (ALI'S KITCHEN) - Shinsaibashi / Pakistani Cuisine [Eating Log]
http://tabelog.com/osaka/A2701/A270201/27045608/

Address is Osaka-shi Osaka-shi Chuo-ku Shinsaibashi Bridge 1-10-12 Tresville B1F. It is a few minutes on foot from Shinsaibashi Station on Midosuji Line.


So we arrived at "Alice Kitchen" where sheep 's brains and curry can be eaten.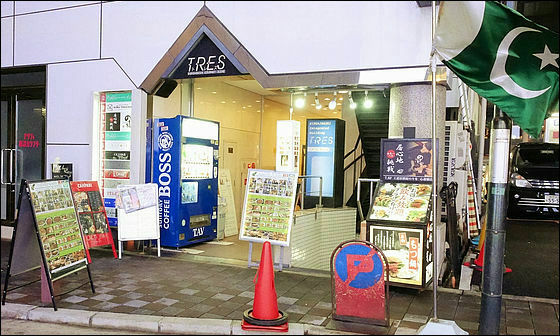 A signboard is placed in front of the entrance, and interviews such as television are often coming.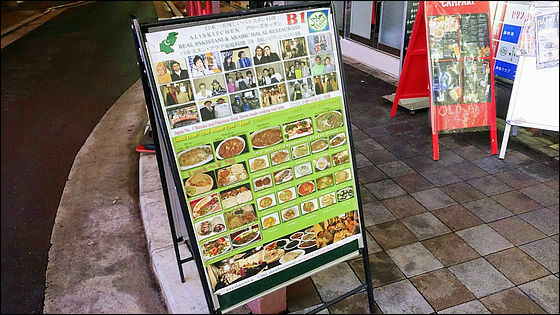 "Sheep 's curry shaded curry" is a popular No.1 menu.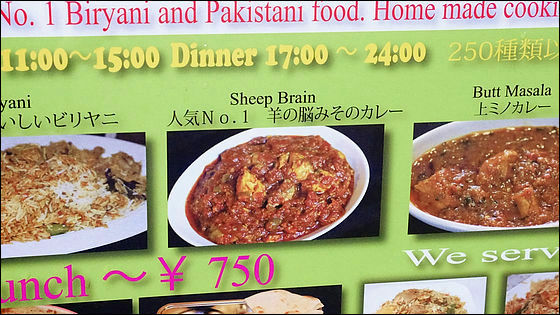 Since the shop is basement 1st floor, we headed by stairs or elevator.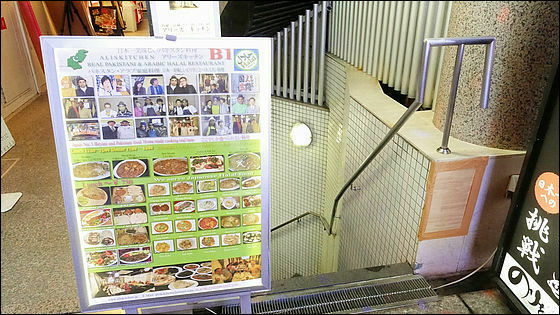 The entrance has a popular atmosphere and aroma of spices.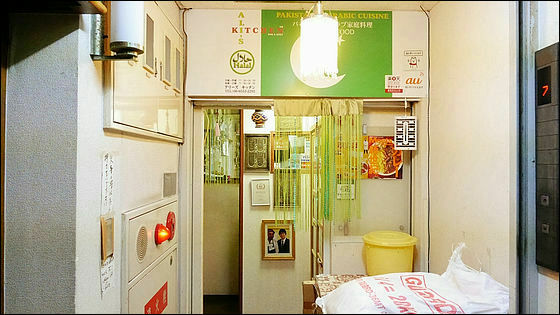 The inside of the shop seems to be full by about 20 to 30 people.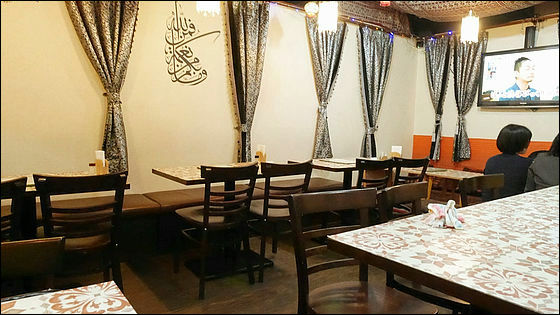 The kitchen looks like a remodeled counter kitchen at home. It was vacant for a while on the day but it was packed quickly. The clerk is a foreigner, but since Japanese was fluent, it is better for those who want to go and have confirmed by phone.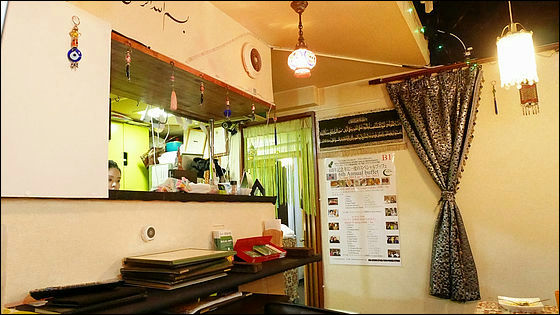 That's why I will look at the menu. Rice dishBiriyaniAlthough it is one item with many fans, I never ordered "Brain Masala" (1300 yen including tax) which is sheep's brain's curry. What kind of food is it all in battle?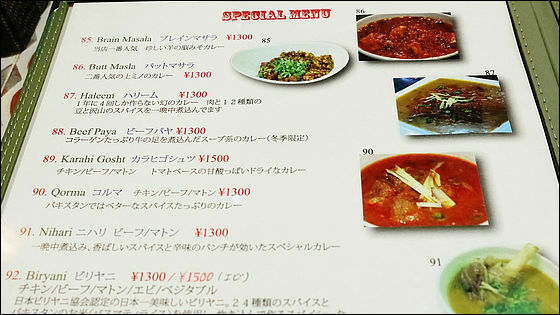 The waiting budding curry appears at last in about 15 minutes. Although it is hard to understand whether it is a brain or not at the appearance, "If white objects are brains ...", the spoon does not advance easily.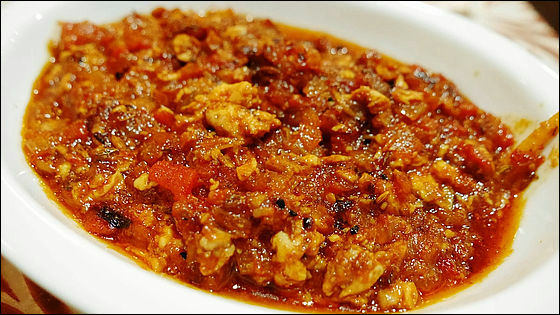 Risky brains, scoop up white cattle and pakuri. The texture is like a hardfree tofu like Shirako, surprisingly there is no odor at all. Although it was unknown whether it is derived from brains, I also feel a greasy aftertaste. Curry itself is Pakistan curry which spices have worked well, and it is a peculiar curry that you can understand that "there are many regulars".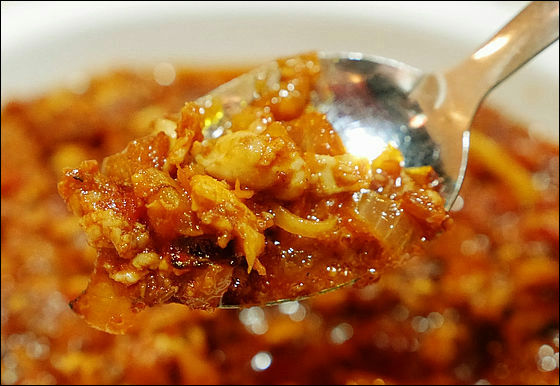 Plenty of tomatoes and vegetables thoroughly cooked.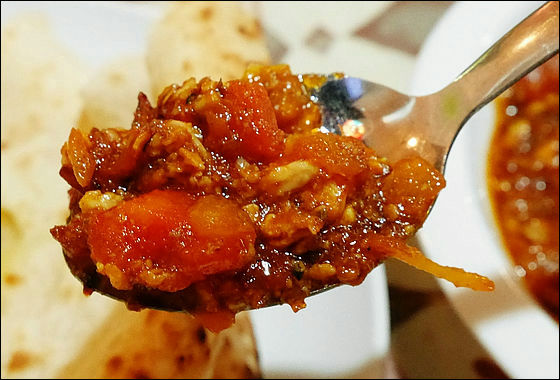 It also contains the seeds of some plants that give off a mysterious scent like chewing like a mint and said it is a kind of spice according to a clerk.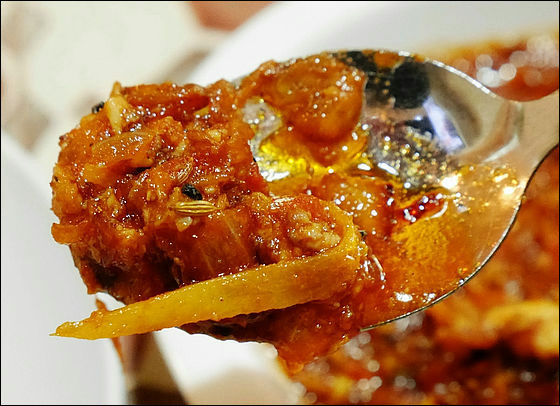 There is a red oil like rice oil, but other people who are not good at poorly hot things are "hard to eat" that is not a level of spicyness.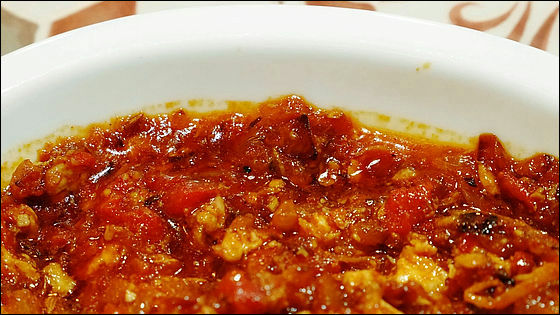 I ordered cheesnan (700 yen including tax) because my brain is curry that Nan would go well.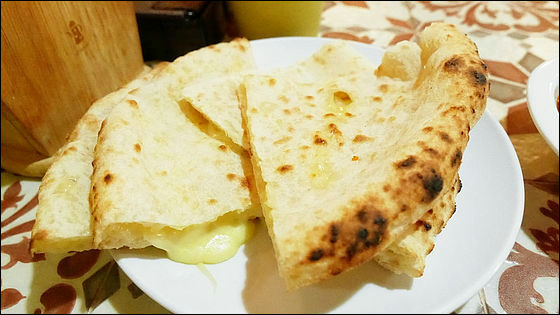 One item that chewed cheese was sandwiched in Nan of freshly baked azatsu. Even if you eat it is very delicious.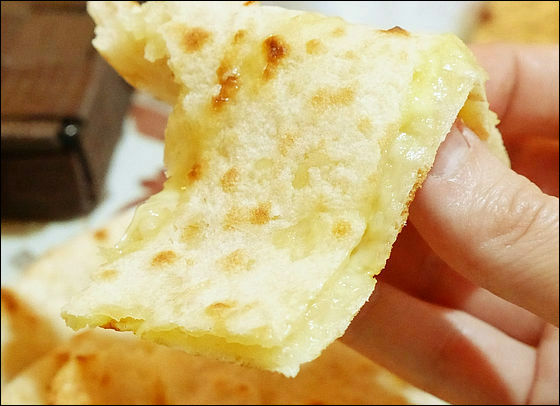 When you eat it with brainstorm curry, cheese umami and brains match. It is "just delicious curry" unless you tell the ingredients, but since I did not miss the feeling of "eating brains" until the second half of the game, ordering Nan was essential.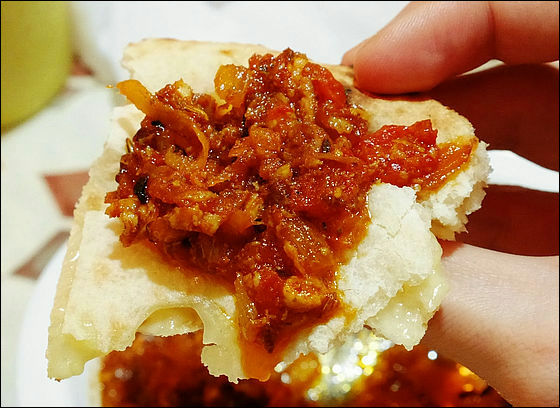 In addition, the curry itself is packed in a small dish, and the amount is small overall. However, the curry that was cooked rich brains and firmly spices has eating response, so satisfaction is enough.



That's why I am eating completely. It was regrettable to finish eating because I got accustomed to my brain at the last person. People who think "I want to eat the brains of the sheep because it is unpainted" is recommended because I can taste deliciously rare experiences.