Challenge "half-killed curry" with "KARA-1" where a lot of hot spices to destroy the taste gathered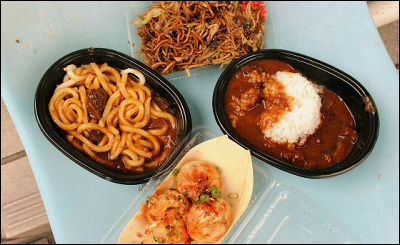 Kyoto Fukuoka City has "Kyoto Spicy Shopping DistrictThere is an unusual street shopping district called "The cheesy noodles" and "spicy grilled curry" mostly cooked with the name of "spicy" meals being sold in this area. And this time around this store in the shopping district "Spicy gourmet Japan's best match game KARA-1 Grand Prix"Was held and we had a total of 40 shops from all over Japan and we went to see what kind of spicy dishes can be enjoyed at the same time.

KARA-1 Grand Prix | Spirited Gourmet Nippon No.1 Battle

The venue is "Kyoto Asuka Village Bicycle Race." The address is "Kyoto Fukuoka City Terado-cho Nishinomi 5".

View Larger Map

Arrived at the nearest "Hankyu Higashi-oki station" to the venue.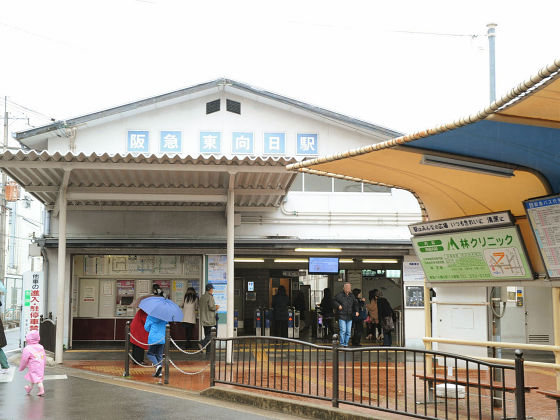 There is also a banner at the railroad crossing in front of the station.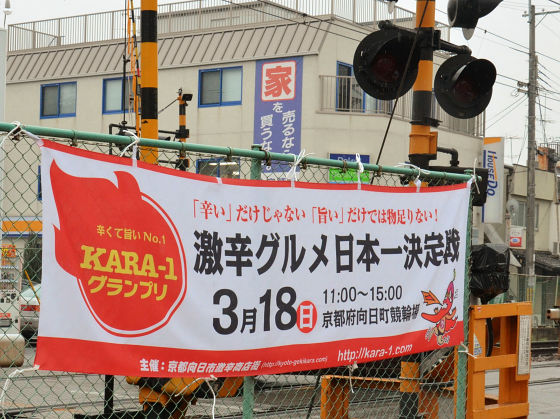 A free shuttle bus for "Kyoto Asuka Village Bicycle Racecourse" is operated and it will be used to head to the venue.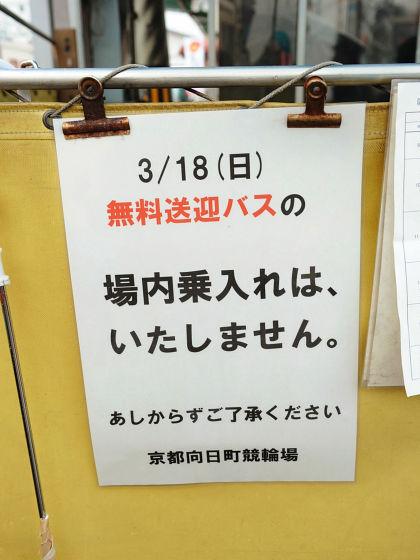 The free shuttle bus is operated by Hankyu bus vehicles.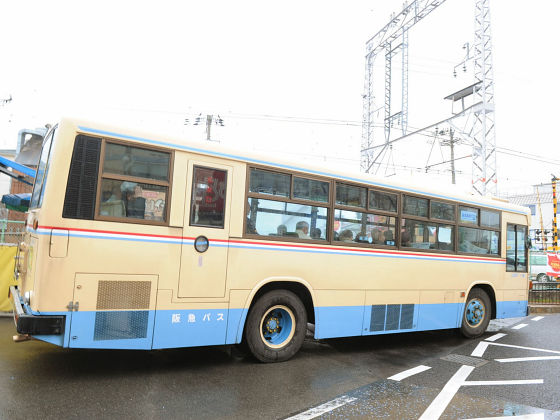 Arrived at the venue. The phrase "Okishin" is absolutely an atmosphere that seems to be Kyoto.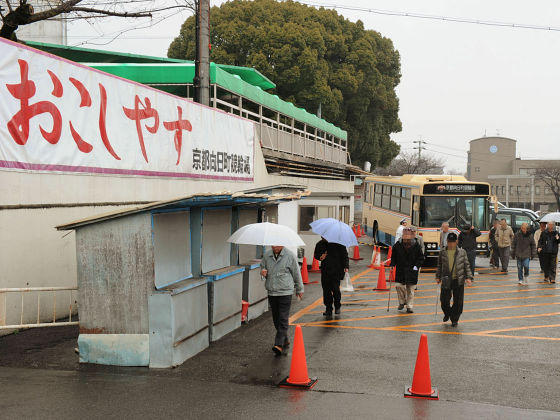 Banners near the bicycle race are also banned.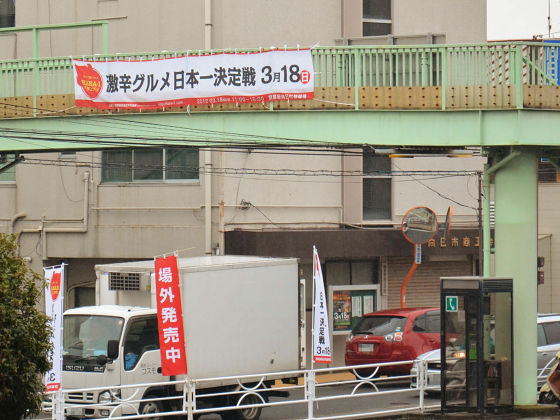 The poster looks something like this.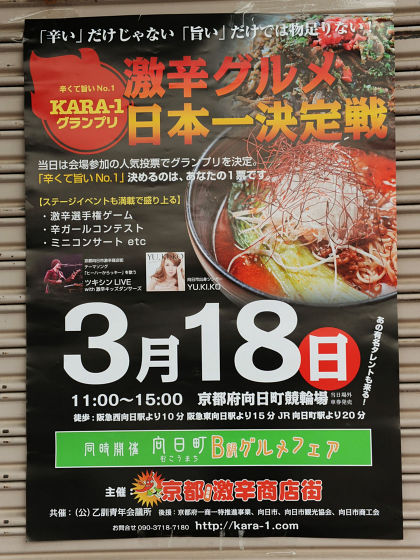 I will enter the velodrome.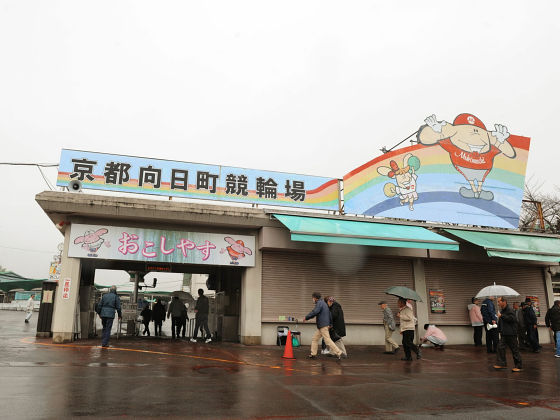 There is no bicycle race at the venue on this day, but the car tickets are on sale outside the scene, and the people who are watching the bicycle racing held at other places are also watching.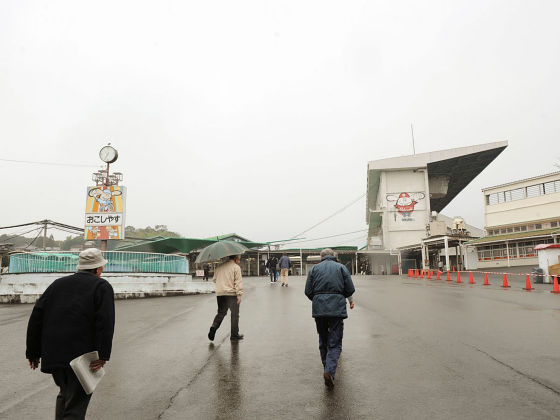 A map that was distributed at the entrance of the venue. Each store has a number assigned, so you can see where the stores you want to go to see this if you see it.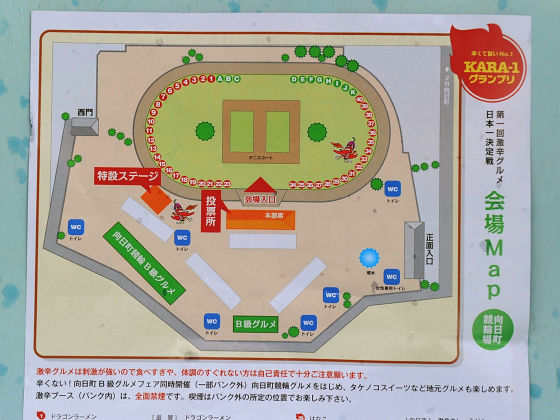 The mascot character 'Kettoku' welcomed me. Expressive expression.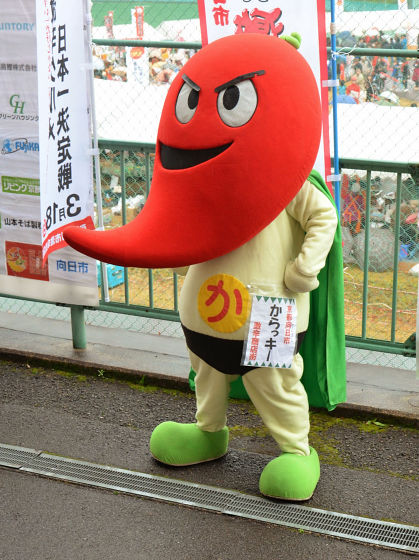 It is a state of the venue. The bicycle race track is used as it is in the hall, you can sit in the watching seat and have a meal.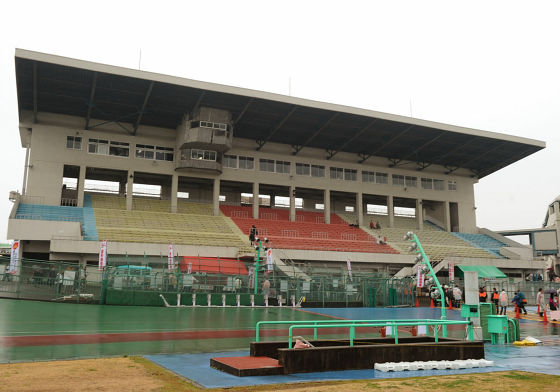 It has not been long since opening, customers are still sparse at this point.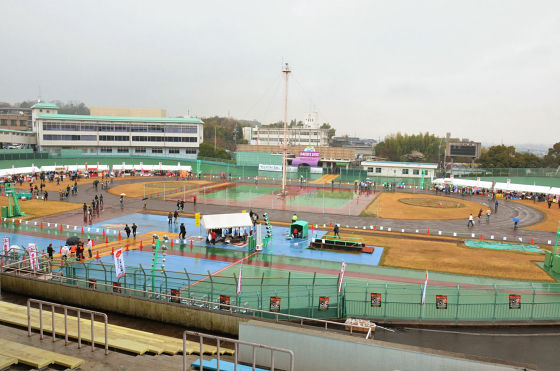 The gate to enter the hall is like this.



So, we will try tasting of hot spicy dishes quickly.

"Half-killed curry (300 yen including tax)"
Okonomiyaki Sachiki(Kyoto Prefecture Kyoto City Shimogyo-ku Higashijirikadoinno Imamichi Town 1-1)

A terrifying curry meaning that it is too hot to eat even if you ate it.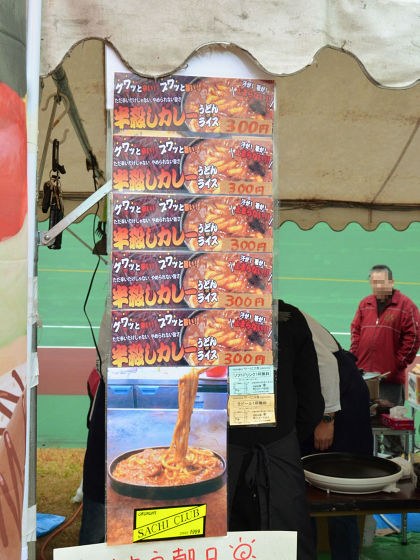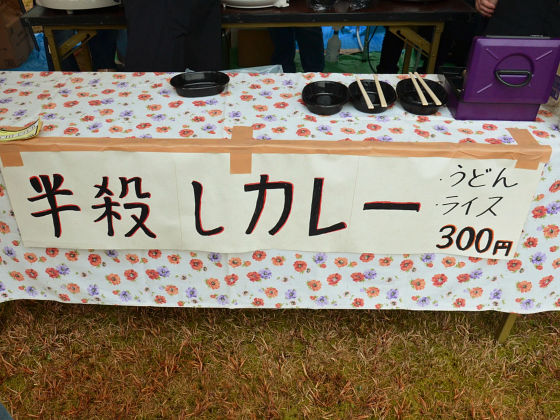 Curry and curry Udon choice is possible. This time I will challenge both.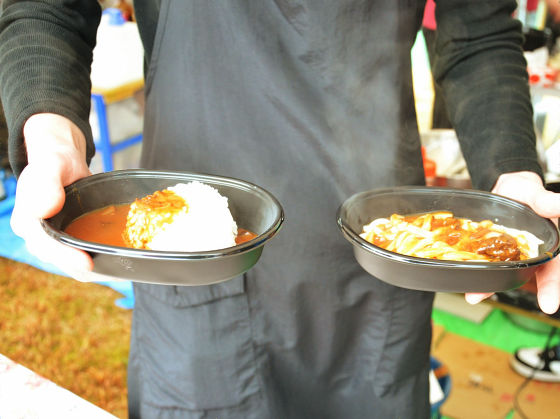 Firstly from curry.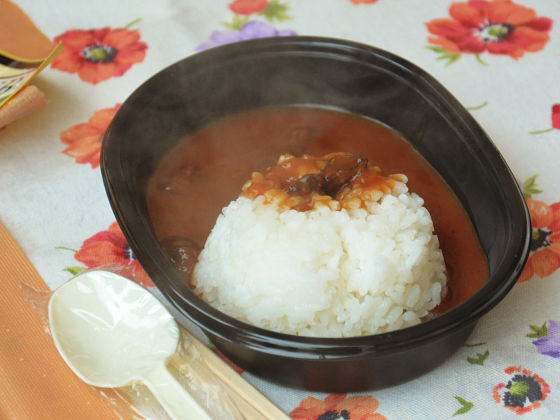 I was careless. I do not feel too much hot from the smell, but when I try to eat it, it is so spicy that I can penetrate my brain from the nostrils. It is painful from the beginning, but the degree of hotness is increasing with time. Sweat bleeds on the forehead and forehead. And the pain changed to pain from the middle.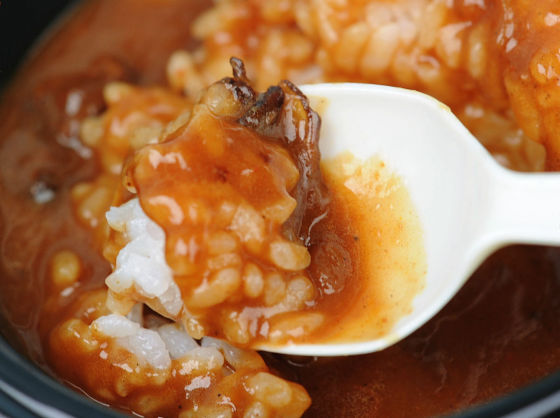 Udon is like this.



Stimulates enough to repel the moment when you sip noodles in the first mouth. It is the pain that damages the lungs. For example, it seems as if you bought chili powder into powder form. However, after a while after eating, you will want to challenge again after a mystery.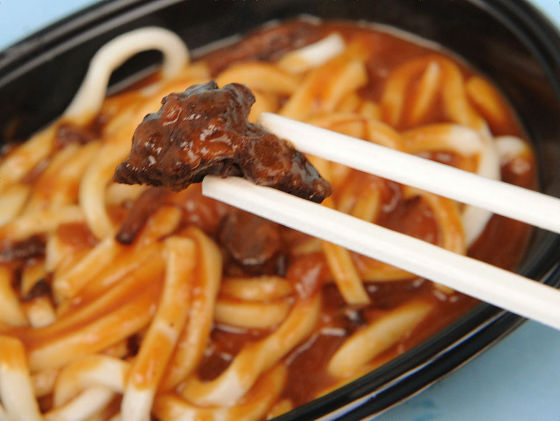 ◆ "Spicy fried noodles (300 yen including tax)"
Yama-chan(11 - 79 Nagata Terado Town, Kyoto Prefecture)

Next is spicy fried noodles.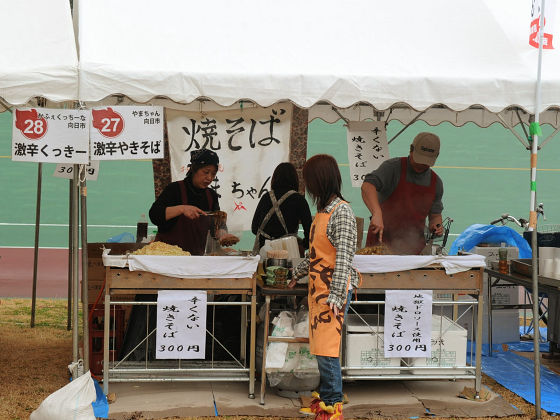 The original hot spicy "Hell Dross Source" is Uri.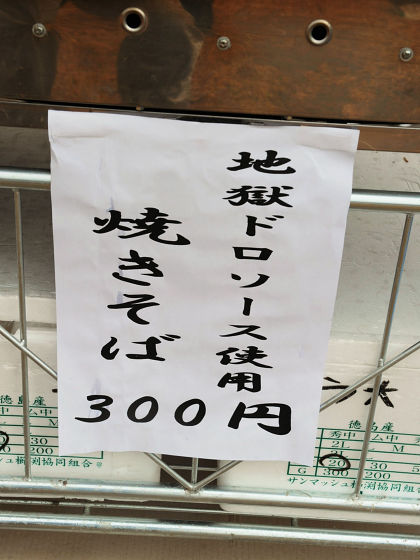 We covered the "Guillotine fried rice"It was not easy to breathe if you made it in front of me, but my eyes do not hurt even though I am close at hand this time.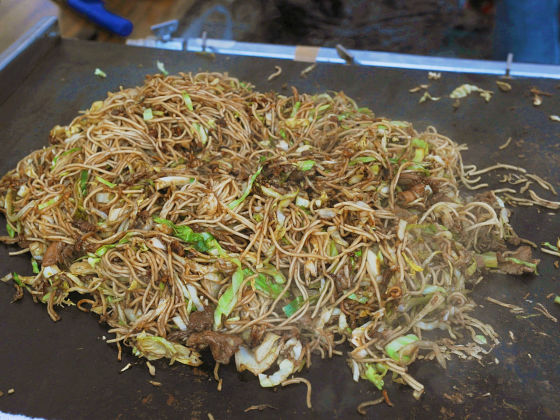 Naka yakisoba looks as well.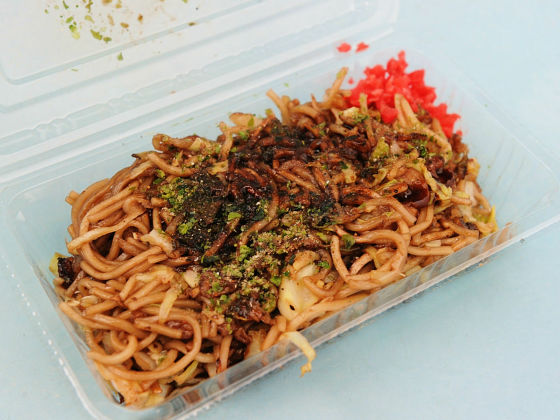 When I try to eat it, I feel sweet at first, but I feel a sharp pain like stabbing a habanero source immediately afterwards. Pain that sweat bleeds on forehead due to hotness.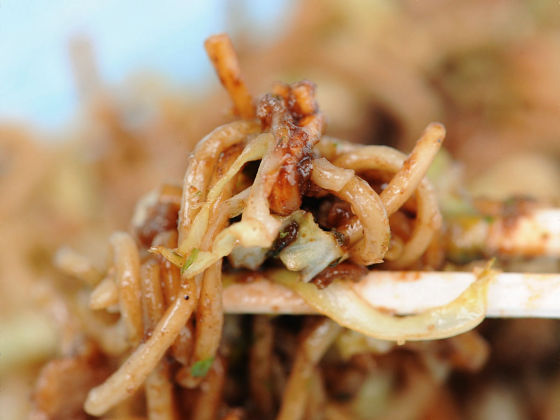 ◆ "From spicy wings (300 yen including tax)"
Chicken Shop Jizo(Osaka prefecture Osaka city Kita-ku Tenjinbashi 1-18-11)

It is a challenge from wings as well.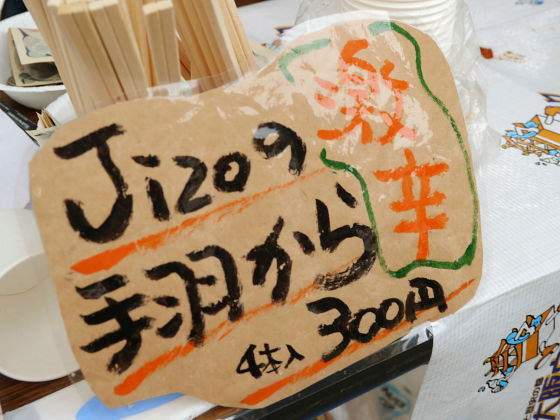 I put a hot spicy sauce on my clothes. Extremely red ... ....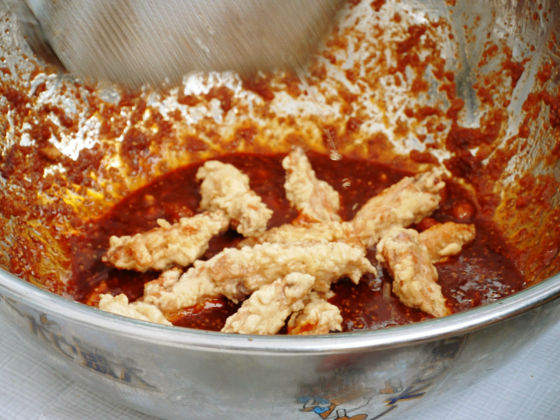 For the red sauce, the completion is normal.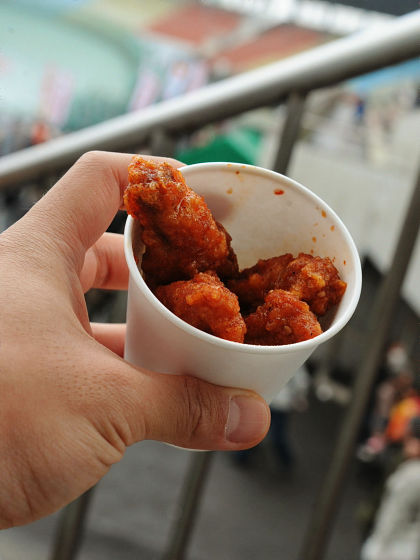 Although it is covered with rice oil, sweetness is strong with emphasis on fragrance. It is not harder than I thought. I feel a bit tight, but the taste itself is good. It was a dish that I could taste properly until the end, and it was a taste that I wanted to eat again.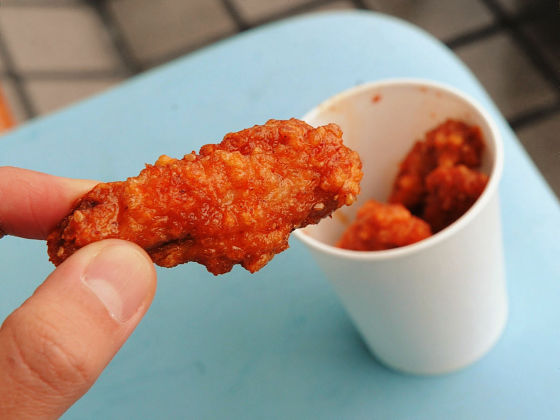 ◆ "Shichido Kimutako (200 yen including tax)"
Freshly baked! Lottery! Takoyaki octopus(9-54 Hayatodo-cho, Gifu-shi, Gifu prefecture)

The tongue is already paralyzed because of the pain already, but I will continue to eat more and more. This is "Tako Chuu" 's "Shichido Kimutako".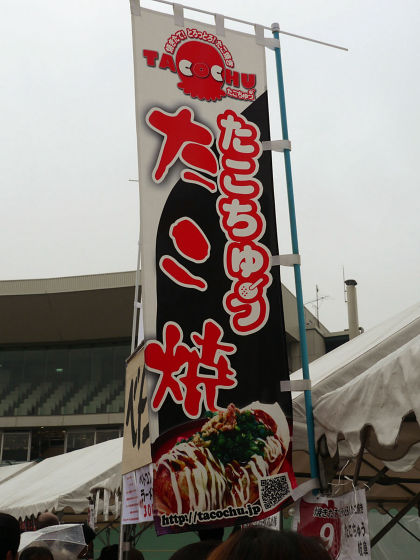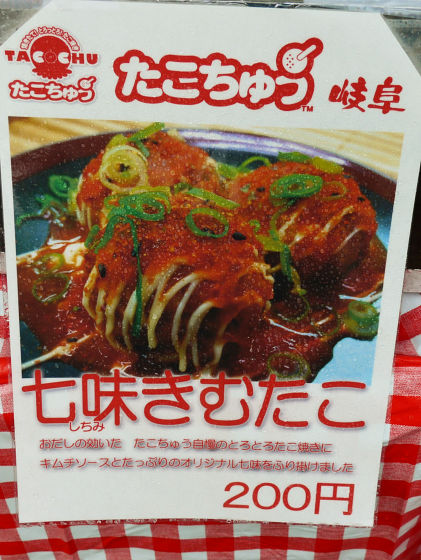 It will bake well in front of you.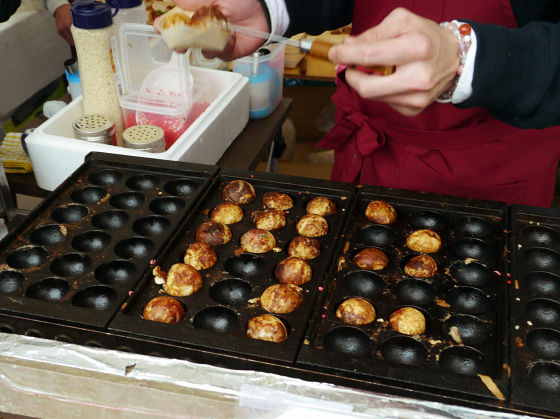 In addition to onion and mayonnaise, which is a classic topping, a considerable amount of Shichii pepper.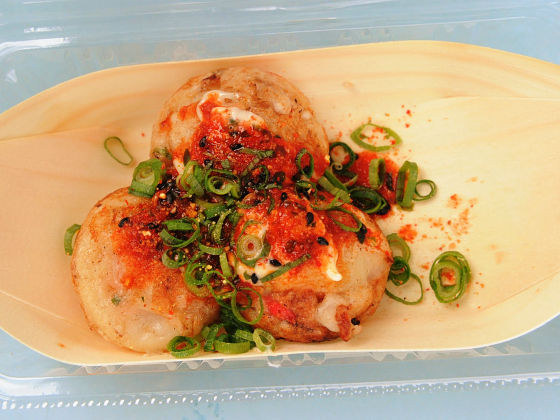 Because mayonnaise makes the stimulus mild, you can enjoy moderate hotness.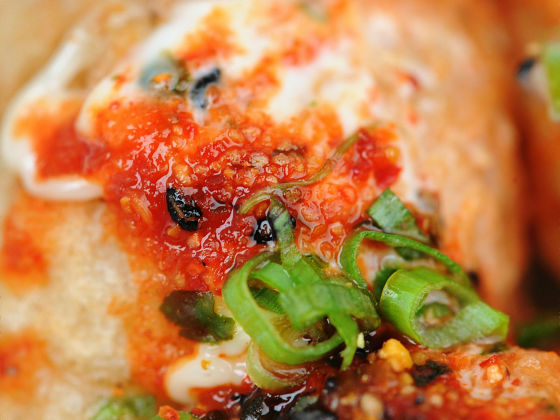 ◆ "Spicy Penne Arabiata (300 yen including tax)"
Western-style alcohol bowl(Shukubawa 11-54, Terado-cho, Kagawa Prefecture, Japan)

There seems to be spicy pasta, too.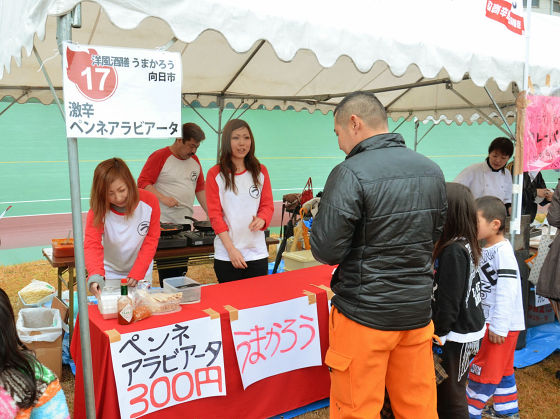 I am fried with a frying pan for home.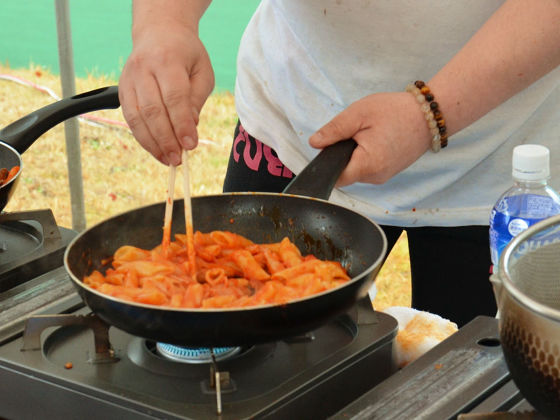 Tabasco is your choice.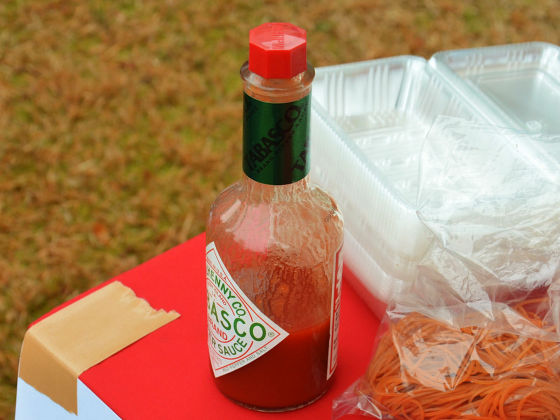 I do not have red but it is spicy.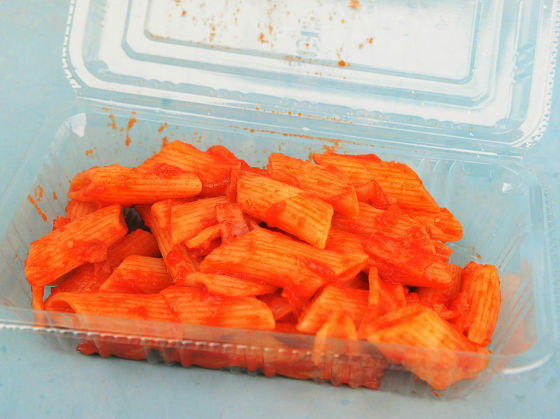 In normal it is sprinkled a little Tabasco and to some extent, I do not feel so hot. People looking for spiciness recommend that you adjust using Tabasco placed in front of the store. The fragrant smell of bacon arouses appetite and chopsticks advance with the texture of rich texture of fresh penne.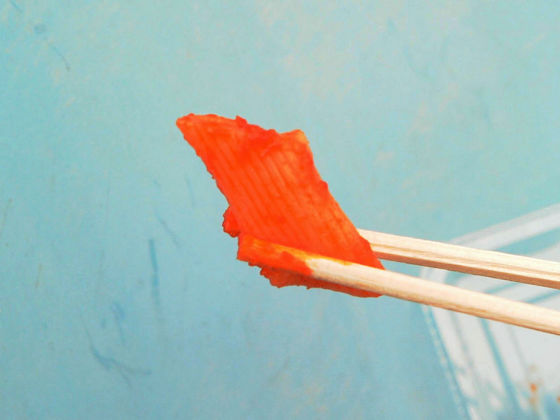 ◆ "Spicy hot spring soup (300 yen including tax)"
Taste of kitchen middle(Kyoto Fukuoka City Terado Town Yamanori 27-31)

There is also a shop of Korean cuisine "Spicy Tsuge Soup Mesh".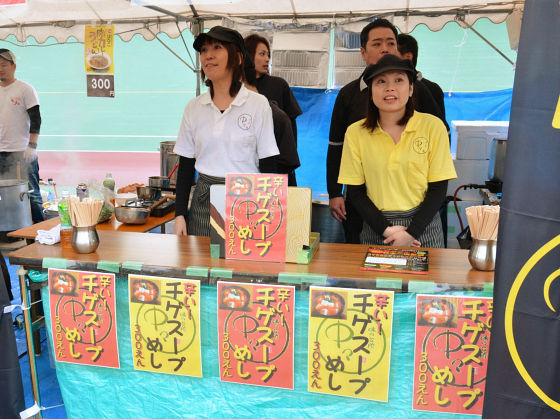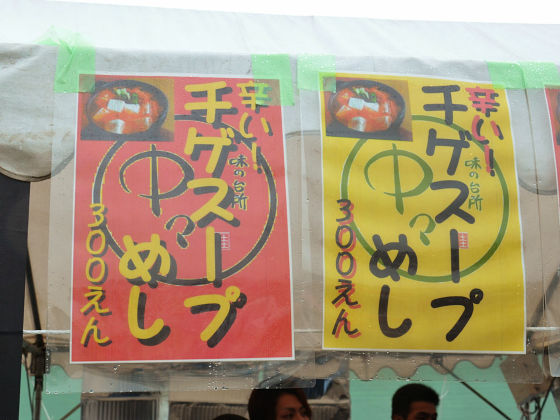 The contents are soup, rice, sirataki, egg.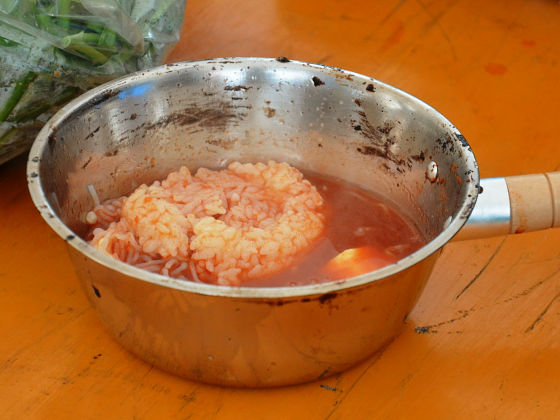 Combine ingredients and prepare.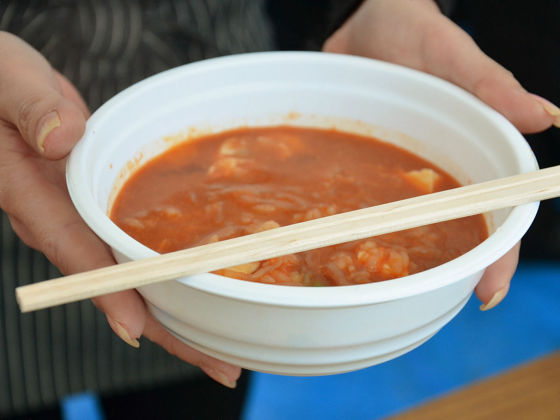 At first, you can feel the deep taste spreading in the richness of Korean miso, but then intense pain like destroying the mucosa will penetrate through the body. For example, it seems like a crushing throat. However, it is strange that I want to eat a bite again.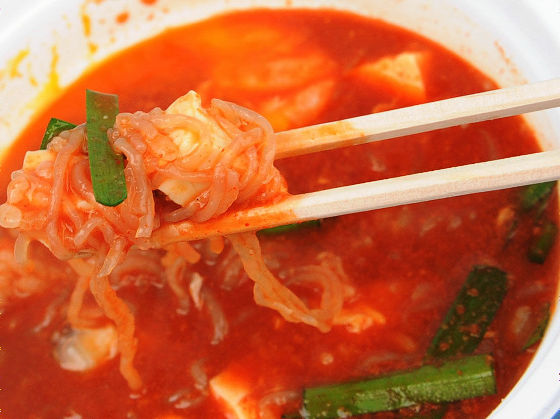 ◆ "Entree of fried eggs (250 yen including tax)"
Squid grilled meatball(Sales form · Mobile sales car)

A staple of Kansai stalls, hot-roasted hot-roasted specifications.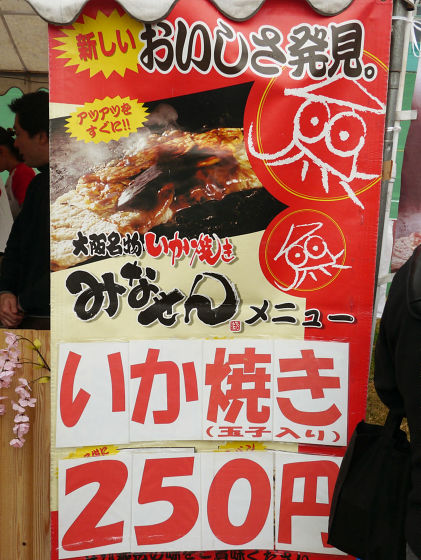 Tapri's egg.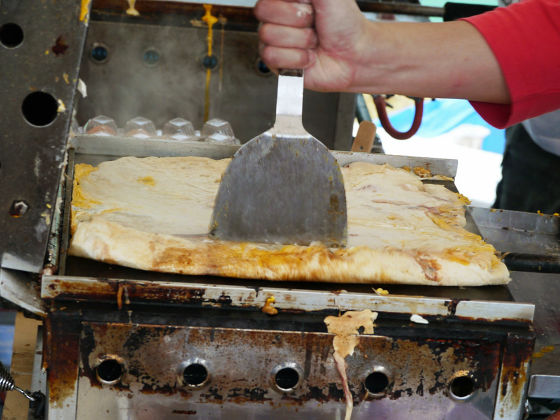 Peppermint is applied in an amount enough to defeat common sense of squid grilling.



Contrary strong taste that it is not spicy at all except for the part of chili, and when you eat the red part it will be tangy. Even if it is not too hot it can be divided and ordinary eaten. Although the amount of cuttlefish is small, there are responders like Korikori, if you see it at a stand etc, you might want to eat again.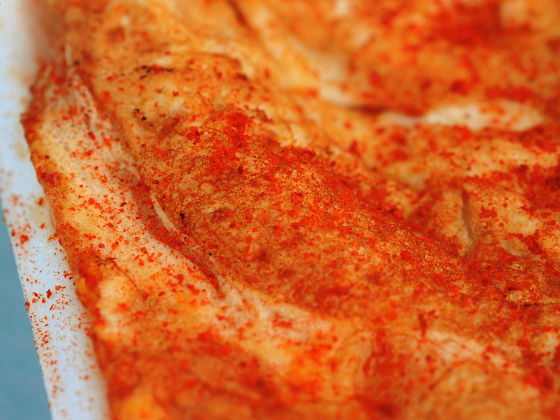 ◆ "Curry udon (300 yen including tax)"
Hanako(Kamiko Fukuoka city Kamonomino cho, Minami Doyu 8)

It is curry udon containing green onion and beef.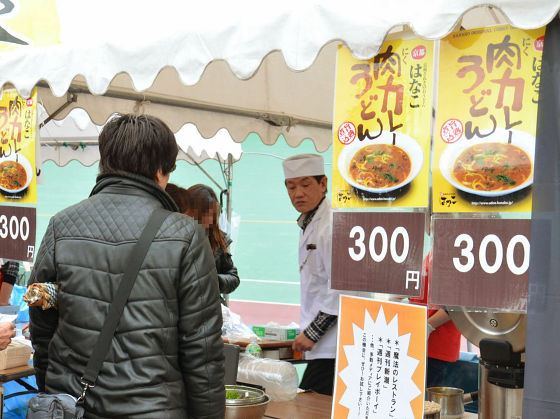 You can topple onion and peppers yourself, you can adjust the spicy. According to the staff of the shop "It will be hard enough if I shake it about three times." I shake it four times this time.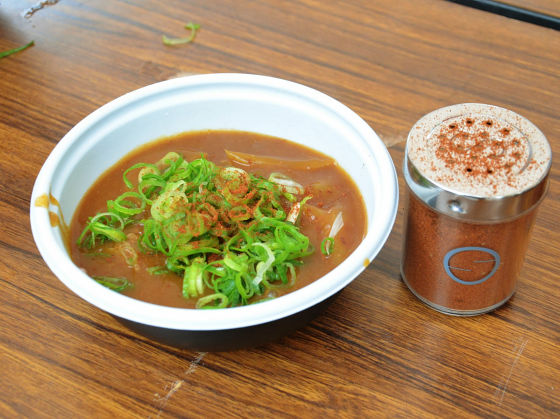 Curry itself is mild rather than hard. It may be enough for a person seeking spicy, even four times. The taste of richness that the umami of the beef is steadily present. The onion of the ingredients is Trotoro.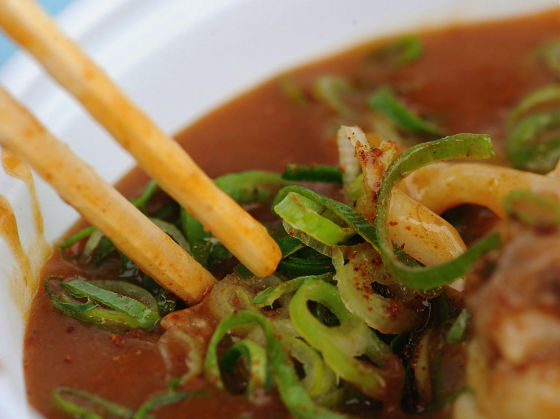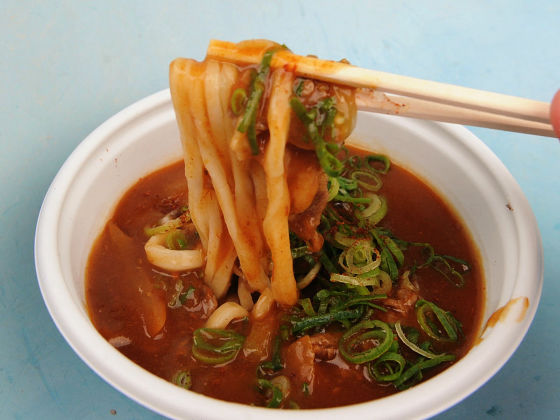 ◆ "Spicy Kakamigahara kim cheese" Tamares "(300 yen including tax)"
Healing teahouse Nekoha(1-9 Eishi-cho, Gifu City, Gifu Prefecture)

Gourmet local gifu of Gifu also participates in "KARA - 1".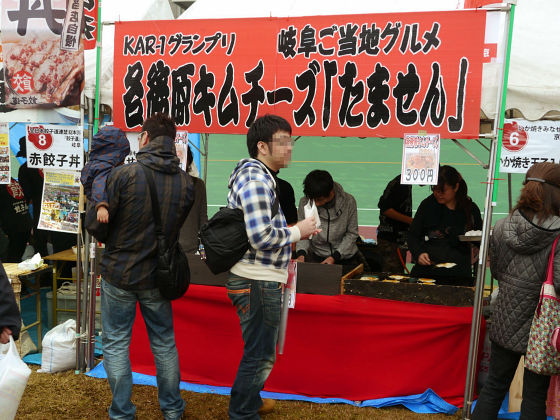 It seems that eggs baked with steel plates become main ingredients.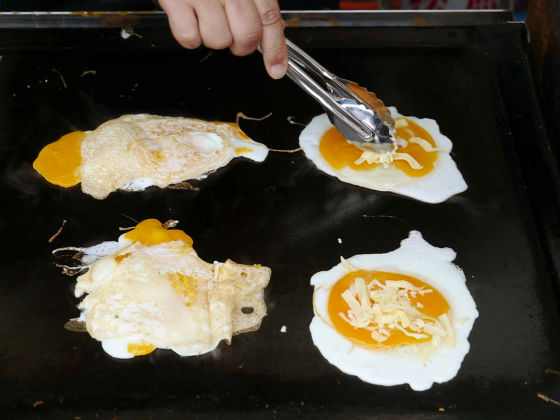 The contents are Kimchi, Pine nuts, Temakus, Egg Grill. It was not so spicy, I enjoyed crispy while enjoying Kimchi's shakyaki feeling.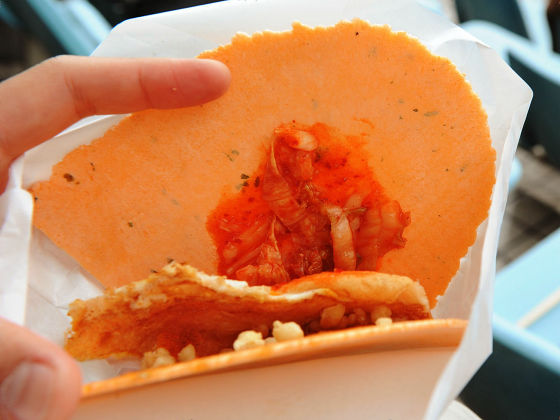 ◆ "Dragon Ramen (300 yen including tax)"
Dragon ramen(1-9-25 Anzaiji, Ritto city, Kagoshima Prefecture)

Stamina ramen with chives and bean sprouts tapped.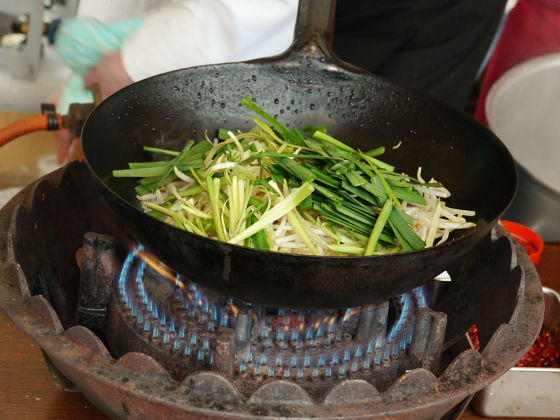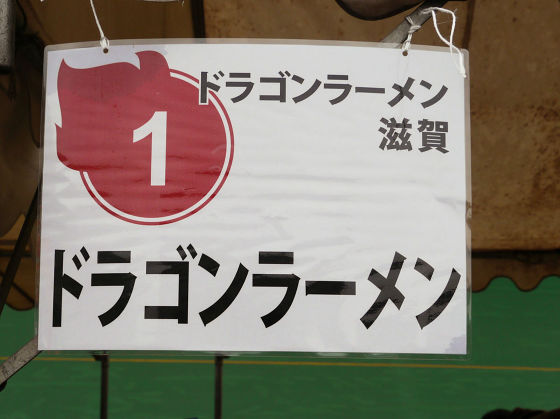 It is a bright red look that is like a hot spicy food.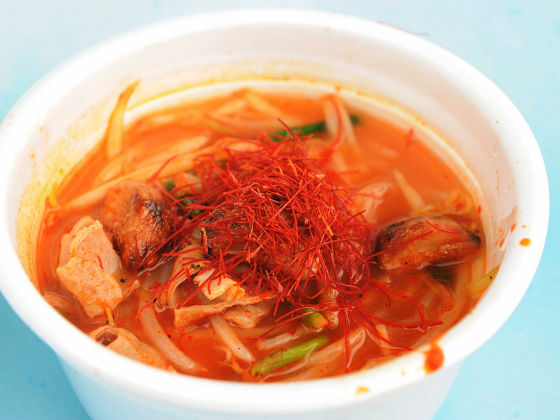 It contains chopped peppers, but the soup is unexpectedly mild. The compatibility of chicken with chilled peppers is preeminent. Because many ingredients are included, because the spicyness is mild, I feel the umami of the ingredients firmly, so this is one dish you want to eat again.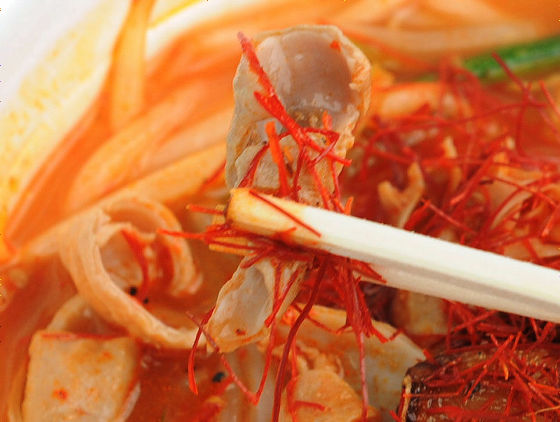 ◆ "Takashima Don-chan burned hard spicy (300 yen including tax)"
Hokuto(Shinjo-cho Shinjo Town, Takashima-shi, Shiga prefecture 1022-1)

A sign that appeals just "hotness" and "purity".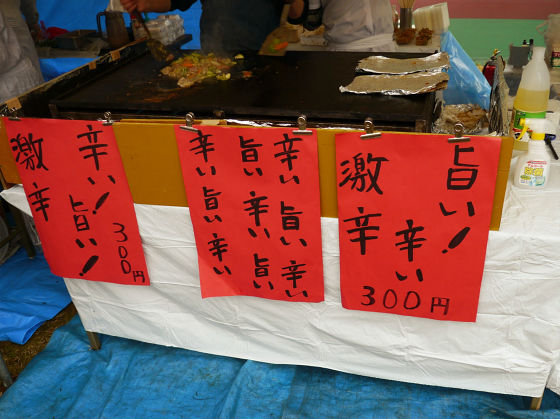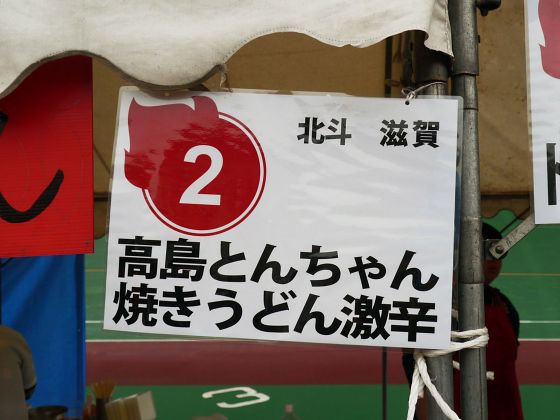 Large vegetables and chicken, dusty noodles are sweetly fried and stimulation is not that strong. It is a bit more sweet than painful.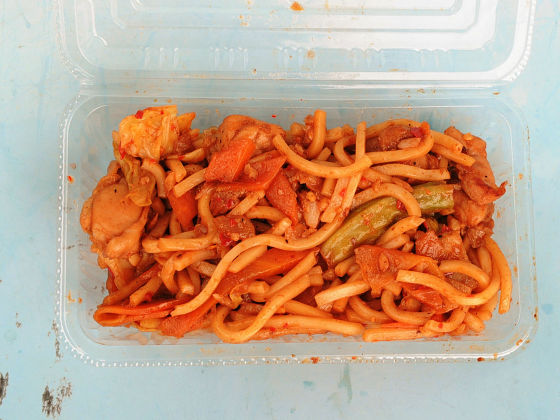 ◆ "Extraordinary Bamboo Noodle (300 yen including tax)"
Pure Chinese cuisine(Higashidanakase 5 - 54 Terado Town, Tomakoshi City, Kyoto City)

The signboard says "a pure Chinese restaurant", and you can expect a full-fledged taste.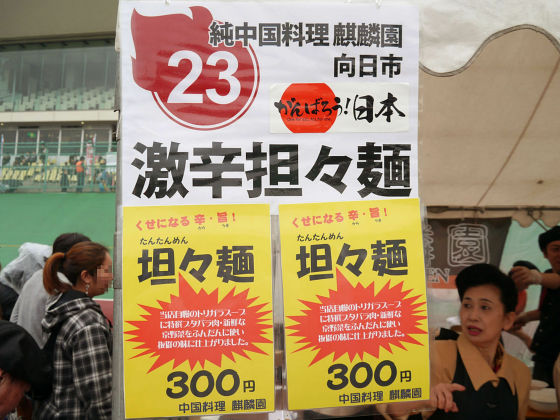 The staff members were wearing uniforms. In "KARA - 1", the staff who wear various uniforms from each store 's characteristics will respond.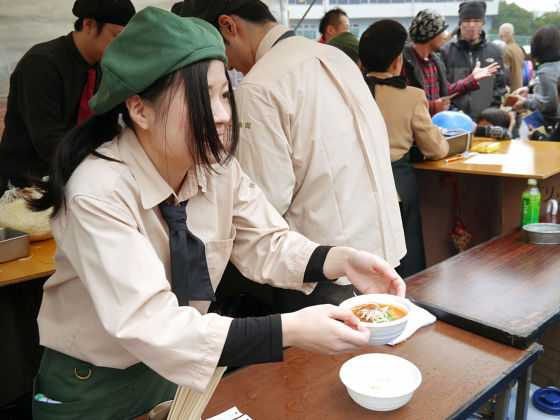 It looks spicy because I saw a red pepper on red soup.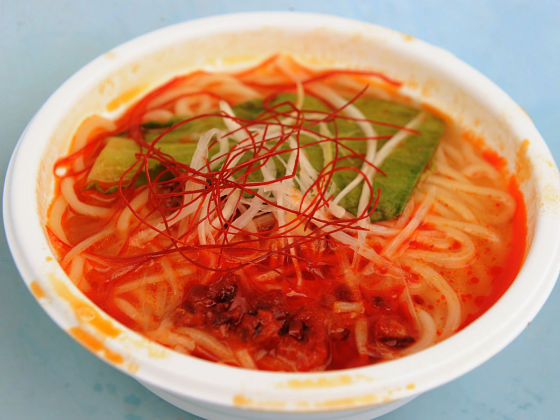 Small noodle with slippery.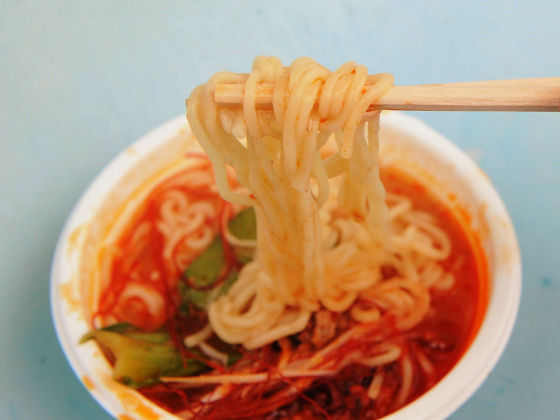 Featuring rich meat with plenty of oil. Ingredients of soft fine noodles, chili and chingen pie are involved. It certainly is painful, but it is not only painful but also the umami of the meat is firmly felt, so it tastes like to taste well until the end, although it is painful.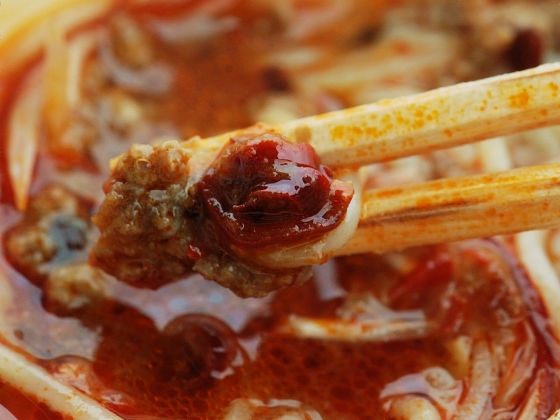 ◆ "Roru Ryuunruku Kimchi Chaohan (300 yen including tax)"
Creation of a rice shop Ryōji Rimiki(49 Shiro Shimoda-cho, Kita Ward, Kyoto City, Kyoto)

It is a menu with fried eggs of fried rice with spicy habanero among peppers among others.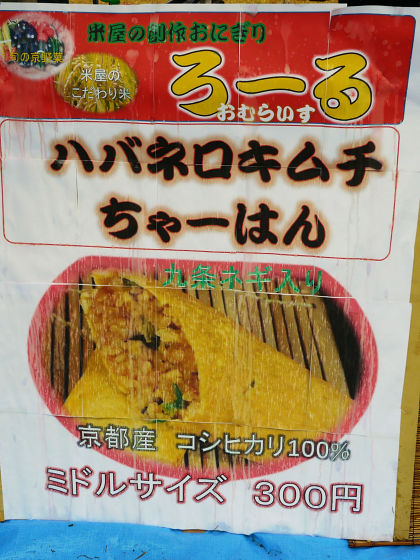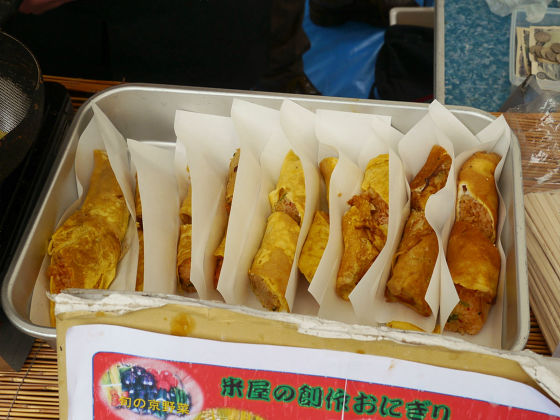 Looks like this.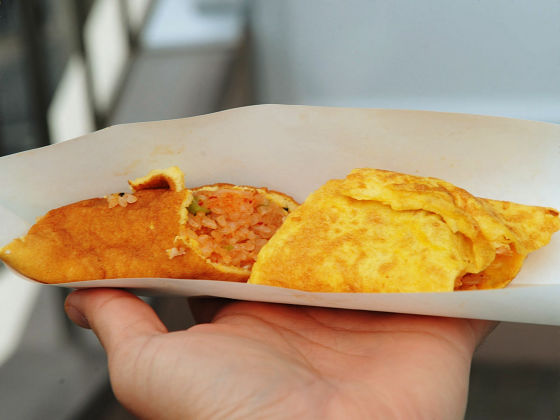 There is not much hotness, it is light taste. Egg is a roll, but fluffy. Regrettable that there are few tools.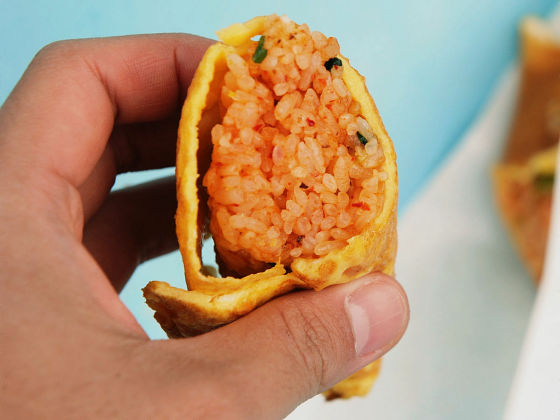 ◆ "Deep-fried hot fried (300 yen including tax)"
River administration(Amitabha Amida 2335-5, Takasago-shi Hyogo)

You can eat fried fried chicken at this stall.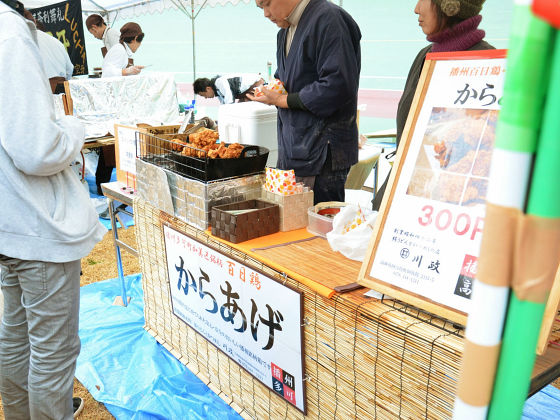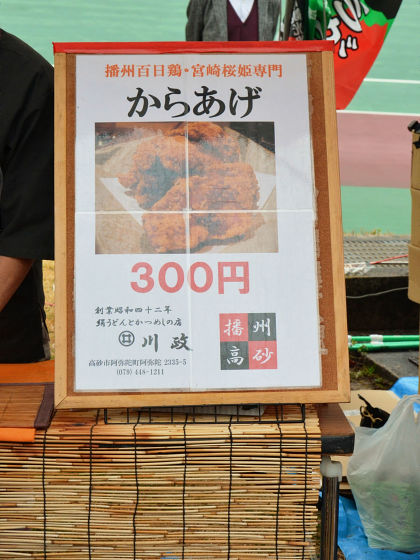 It seems to be tasty enough as it is, but further paris the chili pepper.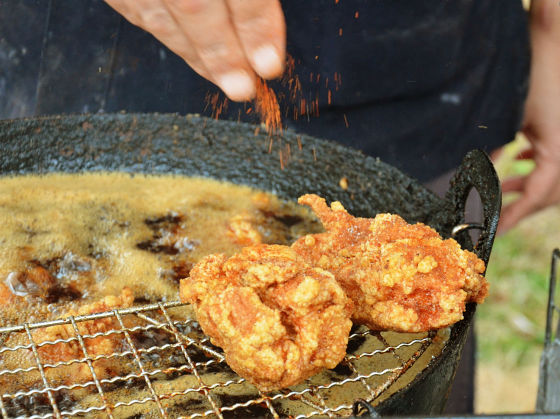 Since the size is generally sold, it is larger than the size of fried and thick.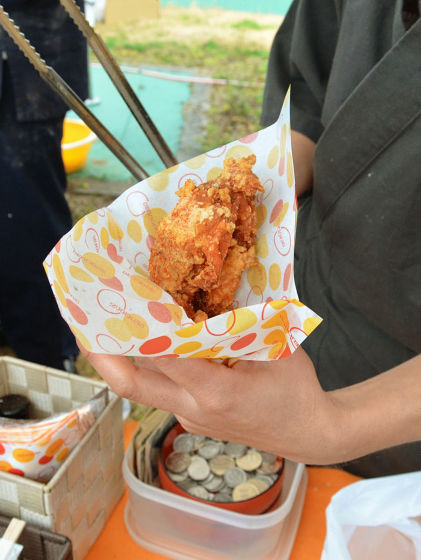 The size is like this.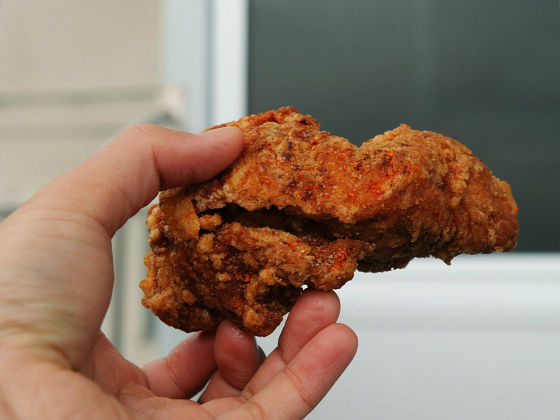 Peppers are sprinkled steadily from fried tofu.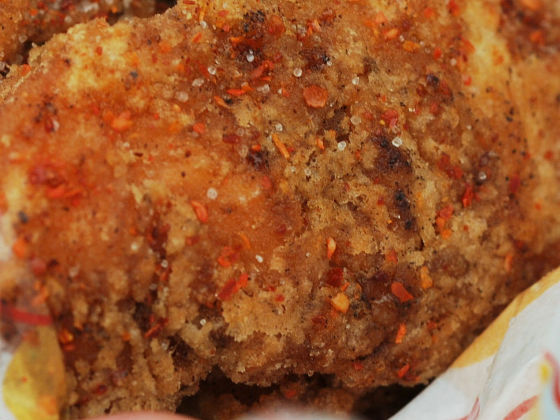 The degree of spicy itself is perceived as gritty. In other words, it is put on a good feeling. I use breast meat with little fat, so it's easy to eat a lot so it seems okay. Stimulation of crispy clothes and peppery peppers seems to be habit. I want sake.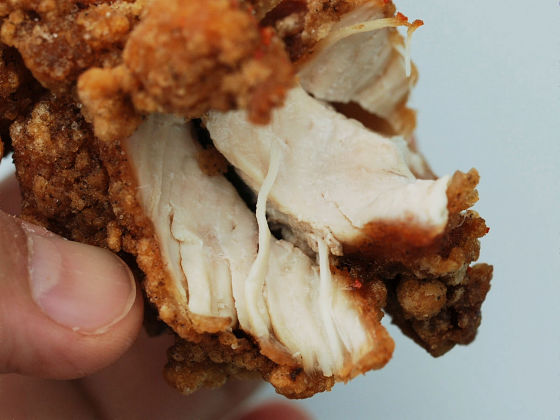 ◆ "Seafood Timimi (100 yen including tax)"
Kimchi's Hoshi mountain(30-1 Umetsu Goto Town, Kyoto Ward, Kyoto Prefecture)

It is unusual for KARA - 1, which has many red dishes, but a color of a girl who is quiet.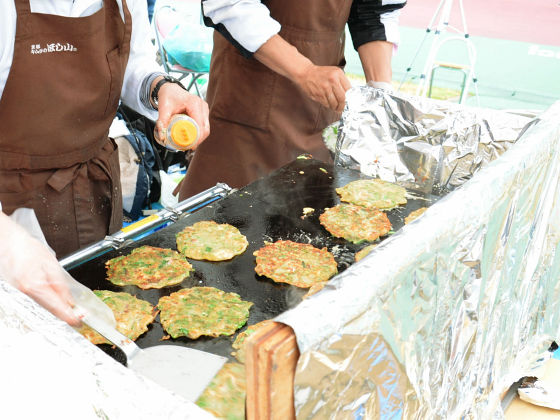 Although it looks like ordinary Chizimi ... ....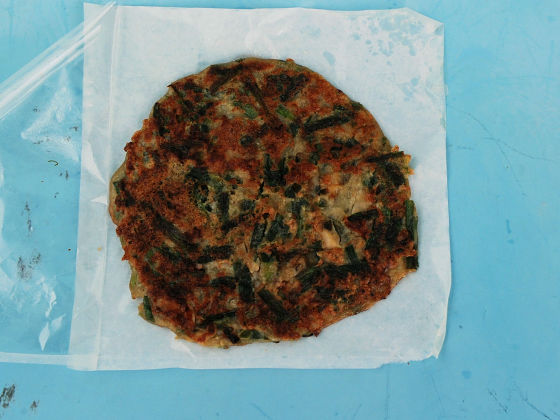 I can not respect its spiciness. A Japanese style duck works, and at first it is not feeling spicy, but stimulation gradually comes to my tongue. However, it is not so hot that I can not eat it, because it matches well with Japanese style ducks, it has a taste of eating and responding.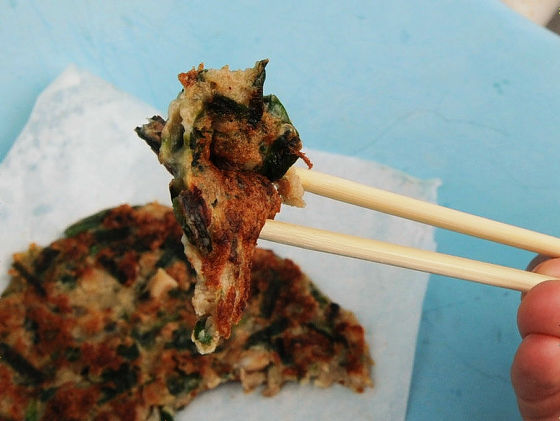 ◆ "Green Joe Ca Lei (200 yen including tax)"
Izakaya "Fang Fang"(6-14, purple Sobo-cho, Kita-ku, Kyoto, Kyoto)

It is curry with coconut milk which is often eaten in Southeast Asia etc.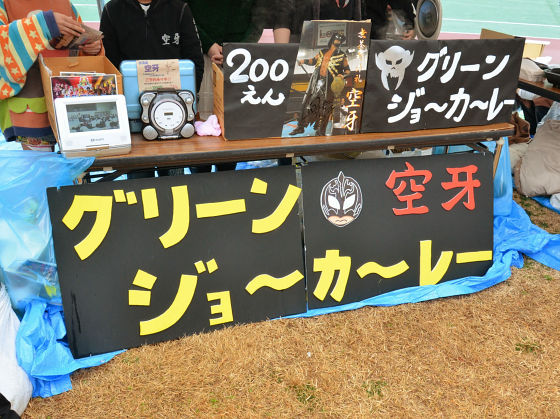 It mixes with the scent of spice and it has a sweet scent like fruit.



The finish is like this.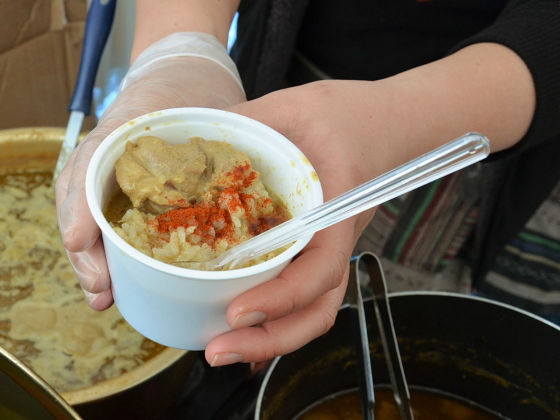 I feel that spicyness is mild for a moment with a rich flavor and aroma, but spicyness rises with spirits while going with two bite mouths. However, the hot curry paste in MUJI is hotter than hot. The chicken is well cooked and has a solid taste.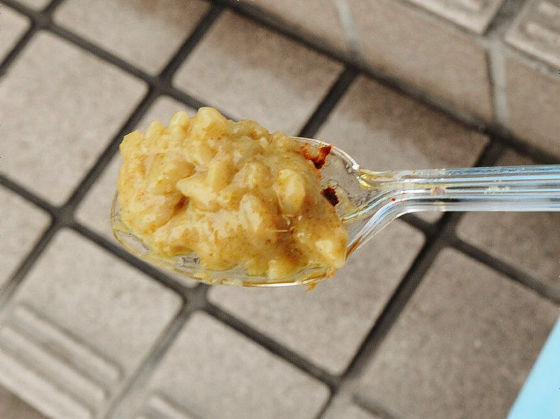 ◆ "Spicy Yukke Jang Soup (300 yen including tax)"
Meigetsukan Main building(Saga Prefecture Saga City Daido 1-chome 309 No. 1)

Yukkejan using the brand "Saga beef" cow.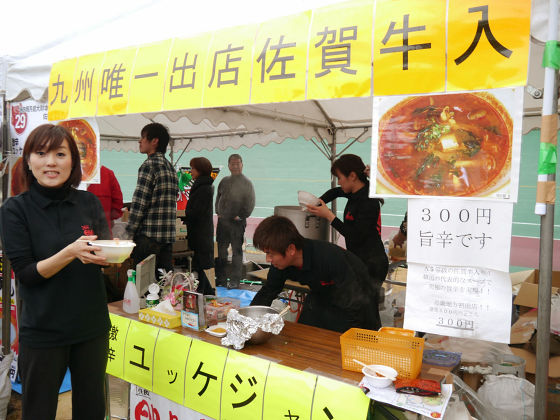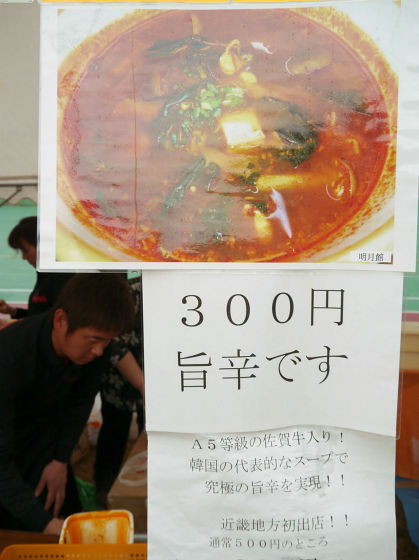 It is intense red color.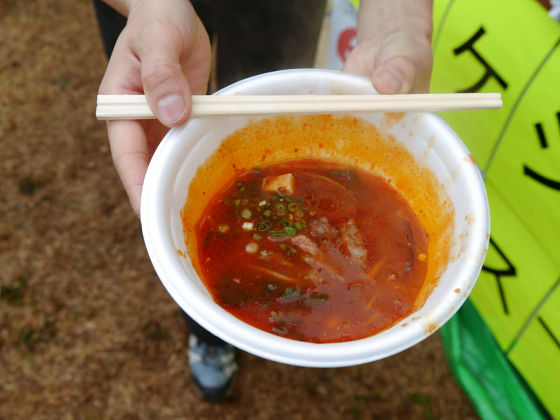 The fat is floating as a layer, and it is quite rich taste.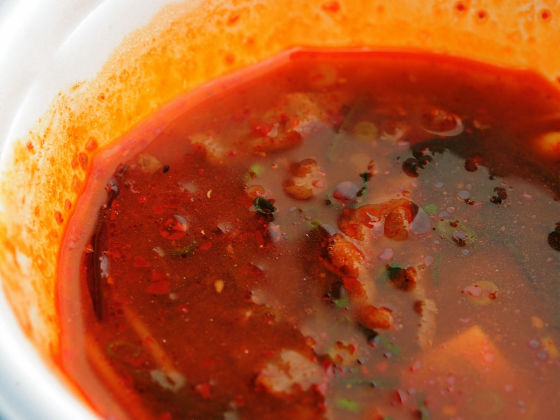 Spiciness is relatively weak. Soup scented bean sprouts, there is richness. Equipments such as cow's lean body and mushrooms etc. insist on individuality without losing spicyness, and taste that responds to eating. I also want to eat it.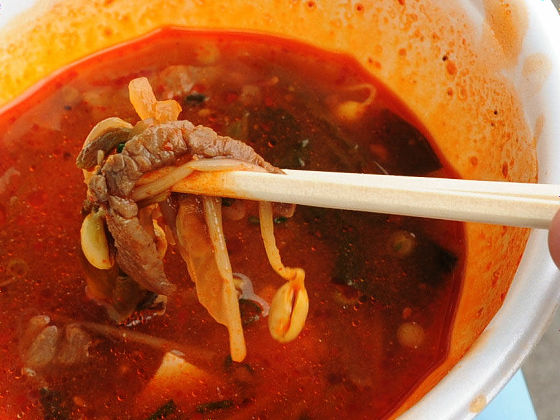 ◆ "Umai spicy chicken soba (100 yen including tax)"
Fuso-zara(Kamikawara Kamikawara Kamikawa-shi, Kyoto Prefecture)

The mild image of the white tartar sauce is strong chicken southern barbecue, but it is of course spicy specification here.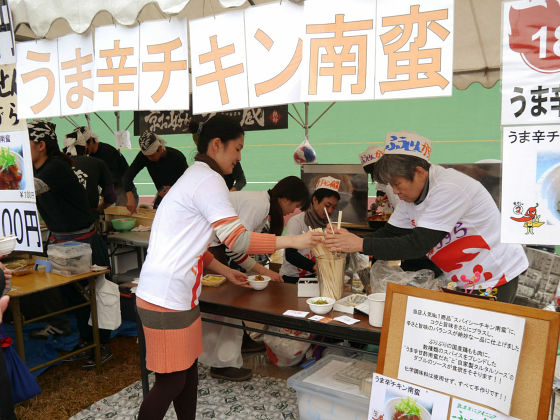 You can choose two kinds of sources, "normal chicken barbarian sauce" and "spicy chicken savan sauce sauce".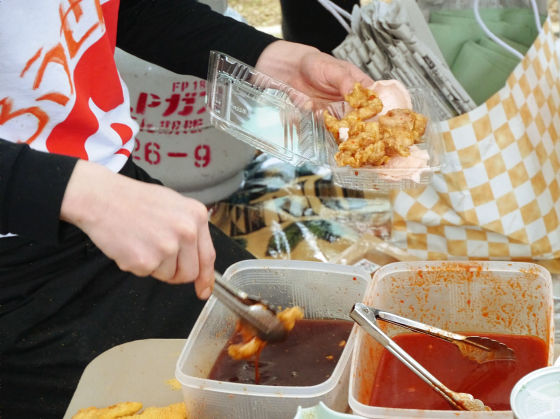 It is unexpected redness as chicken soba.



At first it is sweet, after a while the spicyness starts. It is hard to understand in the photograph, but it is a unique stimulus with a pepper. Chicken with greasy taste is habit.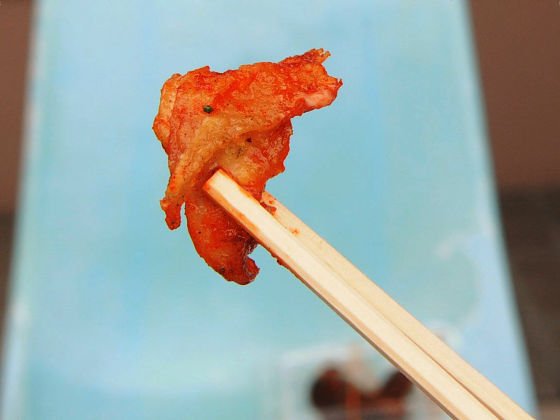 Fried chicken is on.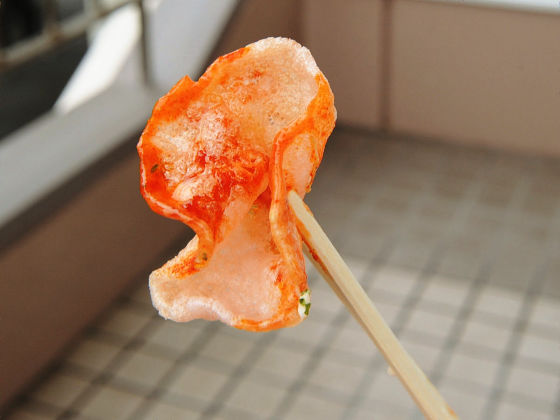 So far, as a result of talking about a lot of hot spices, the tongue loses sensation to the extent that the taste gets paralyzed, a physical condition change occurs so that sweat blows out from the pores of the whole body despite winter, yielding a limit signal However, there are still hot potato restaurants in the venue ... .... Seeking even more "hot spicy"Following sectionContinue with.