Jobs had predicted in 1985 "People buy computers to do the net"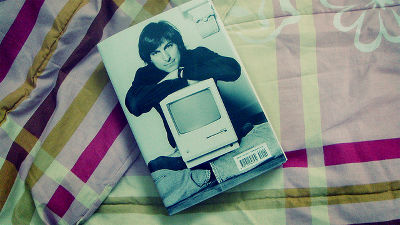 ByMohamed Saeed

For many people now the Internet is blending into a part of their lives, but as of 1985 about 30 years ago from now on, people who did not even know the existence itself, much less its merits, should have been more common . In such a period Steve Jobs published the magazine "Playboy"People would buy a computer to connect to the communication network," he told the interview.

Longform Reprints: Playboy Interview: Steve Jobs by David Sheff
http://longform.org/stories/playboy-interview-steve-jobs

In 1985, Steve Jobs predicted the internet would inspire everyone to buy computers | The Verge
http://www.theverge.com/2014/12/15/7396569/Steve-jobs-internet-interview

Speaking about 1985 when an interview was held, Apple introduced the first GUI interface in 1983 "LisaIn the next 1984, "Macintosh"Was released around the time that Japan was the mainstream of" PC - 9800 series "of 16 - bit personal computer following NEC 's" PC - 8800 "series. Mr. Jobs talks about the prospects of the Internet society at around 10 years since around 1995 when the Internet began to spread widely.

◆ People get computers to connect to the network
Jobs:
There is a purpose for getting a computer at the moment for business or for educating ourselves and children, but now there is a "change". Specifically, something is not clear, but the times change, computers will become indispensable to each household.

Playboy:
What kind of change will happen?

Jobs:
Everyone will buy a computer to connect to a nationwide communication network. We are a big step forward for many peoplebreakthroughI am in the first stage of happening. That change can be said to be as important as when the phone was invented.

Playboy:
Specifically, what kind of change are you talking about?

Jobs:
We still have to guess. I can see a part of it in the industry where I am, but the final result is concretely unknown to anyone yet. But I know that it will be something huge and wonderful.

Playboy:
That means that people should throw money of 3000 dollars (about 50 - 600 thousand yen at that rate) to the home computer for what they do not yet understand?

Jobs:
When it comes to the future, its true form will be revealed. At this stage it seems that the question is being asked about things that I do not understand yet. A hundred years ago, even asking the inventor Graham Bell "What can I do with the phone?", Even the principal himself could not talk about the influence of the phone on the world Let's see. For Bell, it would have been unexpected for people to use phones to inquire about films being screened, to order goods, to call relatives living on the back of the earth .

However, this is easy to understand. In the 1840'sTelegraphWhen it was put into practical use, it was welcomed as a very big communication technology. From New York to San Francisco, communication that crossed the continent took 10 days in horses at that time was completed in the day. People talked about "Telegraph as desk of all people" to improve productivity. But it was never realized. Because it was necessary to master complex knowledge such as Morse code in order to use the telegraph. It took me 40 hours to learn, and most people did not use the telegraph at the stage where they did not even study.

It appeared in the phone that Bell invented in 1876. It was a telephone with the same function as the telegraph, but people already understood the convenience. Furthermore, the location where the phone was excellent was able to communicate by voice rather than communication by letters, and even singing and even telling could be done.
In this way, Mr. Jobs explained the revolution of the Internet by comparing it with the practical use of the telephone, predicting that people of the future will come to obtain computers in order to connect to the Internet that might have been awful at the time was doing. Given that many people are not yet able to understand what "computer" is, I can sense that it was just "foresight".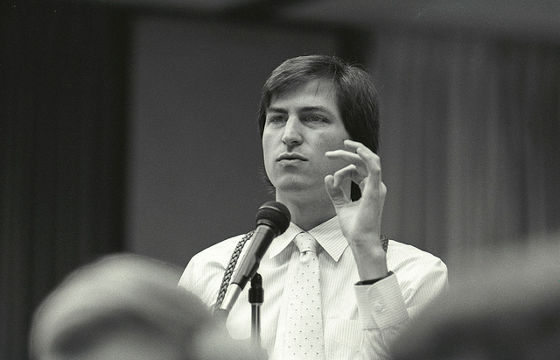 ByJeff

◆ "What is a computer?"
In the interview, there was also a part talking about what kind of computer is in the first place.

Playboy:
Could you tell us about "what is computer" in the first place? What kind of structure is it?

Jobs:
The computer is very simple. For example, suppose you are in a state where you can understand very rudimentary instructions and you want to go to the toilet from here. I have to teach you how to walk to the bathroom in detail. "Stand up with both feet.Raise the left foot and lift until the feet are level.To tell the body forward a little and move forward 300 centimeters while moving the center of gravity" is required. However, if you run it at a speed 100 times faster than usual, it will look like a magic look. Even if you drop a drink on the table, you may scoop everything in an instant by returning it to the floor and return it to its original condition. Besides, I can not perceive what happened because I was looking at it for a moment.

This is exactly what the computer is doing. For example, the computer is only executing a very simple instruction "Get numbers, add it to another number, put the result here, which is bigger number", but this is done in 1 second We will do it at a speed of 1 million times. If it reaches one million times, it looks like magic anymore.

This is a simple paradox, but the important thing is that it is not necessary to understand the mechanism of computers. Most people are driving a car without knowing the mechanism of the automatic transmission. Even if you do not understand the laws of physics that determines the movement of the car body, it is possible to drive a car. Even if you do not understand these things, you can use Macintosh computers.
Mr. Jobs also talks about a number of other interesting topics.

About introduction of mouse

Playboy:
Although a normal computer is input with a keyboard, Macintosh is designed to do its work with a device called "mouse". Why mouse?

Jobs:
When I tell you that dirt is attached to the person's shirt in front of you, "I will not say that there is dirt on the place where I got 14 centimeters down from the collar and 3 cm to the left from the button." It is enough just to say "there!" As usual. Anyone can understand "pointing"Metaphoris. Apple has conducted a number of tests to confirm that you can quickly and efficiently perform tasks such as "cut & paste".

◆ Lisa Project and Apple Removal

Playboy:
you areLisa ProjectI wanted to be in charge. However, Mike Marka and President Scott (then), one of Apple's founders, decided that they were not qualified. There is no mistake, is it?

Jobs:
When setting up the key staff and technology of Lisa's framework and project, President Scott decided that "I have not had enough experience in carrying out the project". I was very hurt but there was only one to do.

Playboy:
Did you think Apple would move away from her hands?

Jobs:
just a little. But what I had for me was that Apple hired a Lisa project for those who did not have the vision they shared initially. In the Lisa project, there was a conflict between "the side wanting to make traditional Apple-style products" and hired by Hewlett-Packard and "wanting to make products that can be sold for large companies".

I put a distance and designed a Macintosh computer with a system like a "garage era" in a small group. However, it seems that it was not believed to be very important from the company. President Scott seemed to be in a good condition to take my mood.
A few months after this interview, Mr. Jobs was deprived of virtually all of the work inside the company and became effectively dismissed, and in September 1985 he left Apple.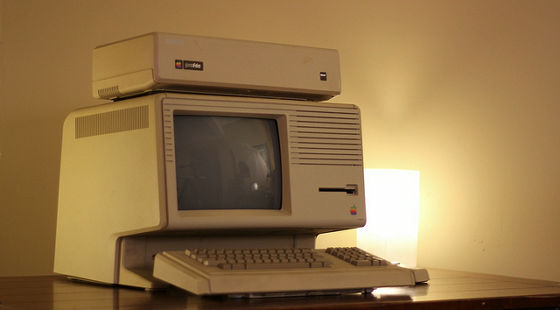 ByMatthew Pearce

◆ Reasons for not developing IBM compatible machine

Playboy:
Did not you want to give up on IBM why you did not develop an IBM compatible machine by discarding its own route? One reviewer says that because "Jobs said" Fuck You (shit) "to IBM about why he did not choose the way of an IBM compatible machine?

Jobs:
By taking another route, it was not to show masculinity.

Playboy:
So what is the real reason?

Jobs:
The most important thing is that the technology we developed is superior. It will not be as good as it is if it is under the umbrella of IBM. Everyone told us that we were "absurd" about not picking the way for IBM compatible machines, but for that there are two reasons. One is that IBM knows that it will take countermeasures against companies that put it under its "umbrella" and will kill someone. And another, more important reason is the difference in company vision regarding product creation. We believe that computers are the best tool in the history of humankind and we believe we can change the world by delivering computers to many people. However, if you are using IBM type technology, that is impossible. So we decided to go different way from IBM.
◆ Meeting with Steve · Wozniak

Playboy:
How did you first meet Steve Wozniak?

Jobs:
I met my friend at the garage when I was 13 years old. He was 18 years old. Woz was a person who was more familiar with electronics than me for the first time and soon became a friend. I was equally interested in computers and had a good sense of humor. I did various mischiefs.

At one point, he said that Woz invented an incredibly amazing thing and brought it to the cafeteria of the school. From thereBlue boxBusiness started.

Playboy:
The Blue Box was an illegal device that allowed long distance calls to be made free by exploiting telephone lines, were not they?

Jobs:
In the famous episode, Woz was calling the Vatican in the pretense of Henry Kissinger. The other party said that he would wake up the bedtime pope, so I hurriedly hung up before the lie was bald.

Playboy:
Have you never encountered any serious eye problems?

Jobs:
Well, it seemed like I was being driven out of school a couple of times.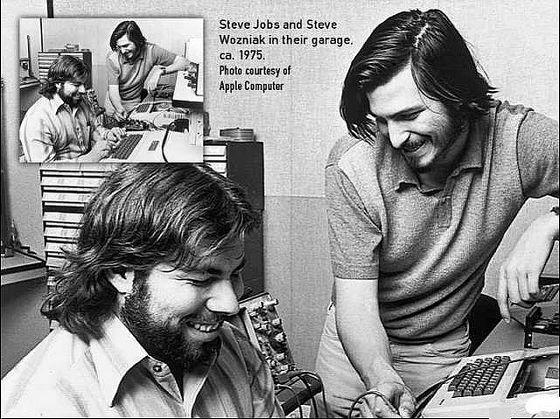 ByAthanasios Kasampalis

About Japanese companies
In the interview, there was a statement about the Japanese company and the way of thinking to counter it.
Playboy:
What do you think about Epson and other Japanese computer makers?

Jobs:
It can be said that Japanese companies are at stake. Epson made a mistake in this market.

Playboy:
Like the computer market, the automobile industry is about to be overwhelmed by Japanese companies. We often hear stories about American companies standing in the semiconductor industry, but how is Apple going to keep its superiority?

Jobs:
Japan is an interesting country. Some say "Japan is copying", but I believe that what Japanese people are doing is "reinvention". After having a good understanding of the existing technology, we reinvent the "second generation" version. This strategy is effective in fields where technologies are stable, such as audio equipment and the automobile industry, but since the re-inventive cycle requires a period of several years, the movement like the computer industry If there is a fast market for opponents it will not be very effective.

As long as the definition of "personal computer" continues to change, Japan will continue to be in a tough situation. However, when its evolution gets dull, Japan will dominate the computer industry. This is also a national policy of Japan, so there is no mistake.
About the future of computers and software
At the end of the interview, Mr. Jobs' words were talked about the future outlook of the computer industry as of 1985.
Playboy:
How will the future computers and software evolve?

Jobs:
The computer so far has been used as our "good servant." In the task of letting work with spreadsheet software, writing sentences and making letters, they were good at computers. However, computers from here onwards become guides and agents. Computers monitor various things, deal with when certain events happen, and will inform us.

Playboy:
For example, what?

Jobs:
There are cases where you check daily stock prices. When it falls below the set fixed line, the computer calls the stock broker and automatically sells it and informs me of the result. Also, at the end of each month, search the database and write a commendation mail to salespeople who are more than 20% higher than the sales performance, and send it with "electronic mail system (current e-mail)" and send it to me It will be something like a monthly report will be sent.

In the near future, the time will come when the computer runs over 100 tasks and becomes our assistant agent. Several are likely to be realized within a year, but it will take three years. This will be the next breakthrough.
Thus, considering the era of 1985, it was quite interesting interview contents.

Contents in which the full story is publishedSo, as a result of neglecting electronic parts by calling Hewlett-Packard's President Bill · Hewlett in boys, as a result of working as an intern for the company, more detailed Apple corporate policy, and adopted as an interviewer It was interesting content that I was able to read Jobs' vivid interactions that heard about the gifts and real fathers and return "I do not want to answer".

In addition, this interview is included in the book "The Playboy Interview: Moguls" which summarizes the interview of the magazine "Playboy" in one volume. In addition to Mr. Jobs, Mr. Barry Diller who served as Chairman of 20th Century Fox, Mr. Larry Page and Mr. Sergey Brin of Google, Mr. Larry Ellison of Oracle, Mr. Jeff Bezos of Amazon, Mr. Virgin Governor It is possible to purchase the Kindle version of "The Playboy Interview: Moguls" on which interviews such as Sir Richard Branson etc were posted.

Amazon.co.jp: The Playboy Interview: Moguls (English Edition) E-book: Jeff Bezos, Playboy, Steve Jobs, Lee Iacocca, Bill Gates, David Geffen Malcolm Forbes Ted Turner: Kindle Store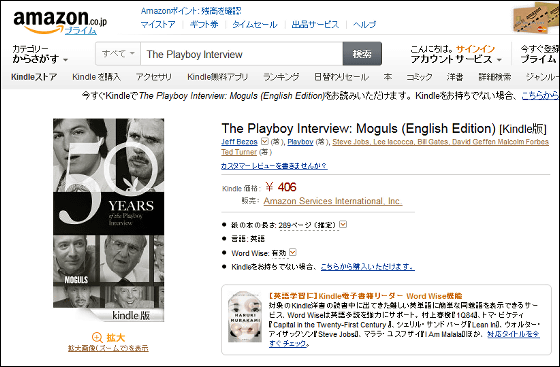 in Note, Posted by darkhorse_log