I completed using a notched upper arm pillow and I tried using "OSTRICH PILLOW MINI" that I can take a snare napping on a train or office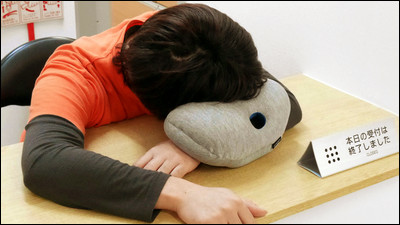 There are too many things to do or people simply can not sleep, so many people are attacked by sleep during the day. Therefore, it is "OSTRICH PILLOW MINI" that wears a comfortable sleep even in the office or in the car, wearing it on the arm or hand and instantly completes the armpit of fluffy warmth. "Memory and learning abilities rise when taking a napIt is said that it is also said to be productive, so I tried to verify what OSTRICHPILLOW MINI's ability is.

OSTRICHPILLOW ® MINI | STUDIO BANANA THiNGS
http://www.studiobananathings.com/product/ostrichpillow-mini

OSTRICH PILLOW MINII like wearing like a mask so that I can take a nap in every situation "OSTRICH PILLOWSmall & improved version of. OSTRICH PILLOW was pretty doubtful when wearing and it was too large to carry around, so it was a little more suspicious and a size that was convenient to carry was created.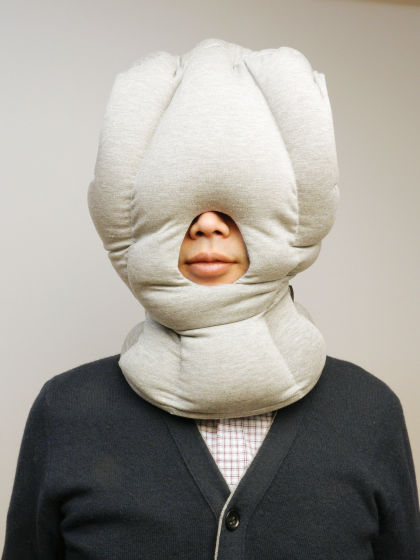 You can read more about OSTRICH PILLOW in the following articles.

I tried practically using the "OSTRICH PILLOW" pillow which can take a nap for suyasuya in every situation - GIGAZINE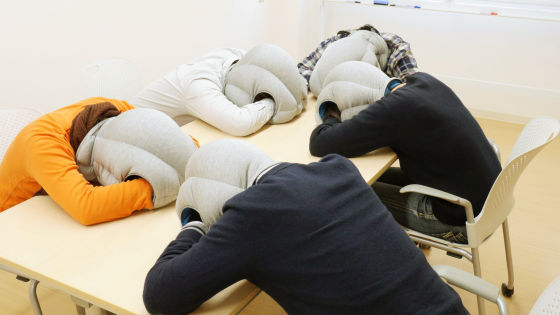 OSTRICH PILLOW MINI arrived at the editorial department.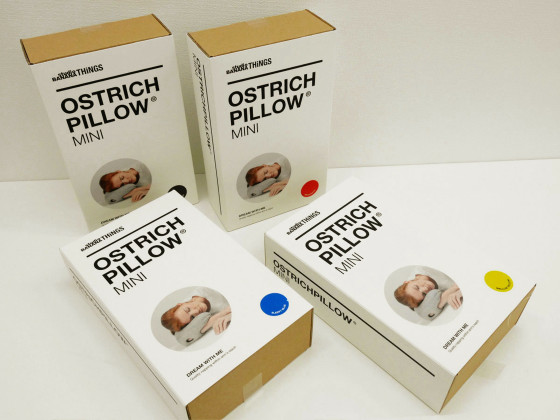 It is MIDNIGHT GREY · DREAMTASTIC CORAL · SLEEPY BLUE · MELLOW YELLOW from the left, but all contents except the color of the inner fabric are the same.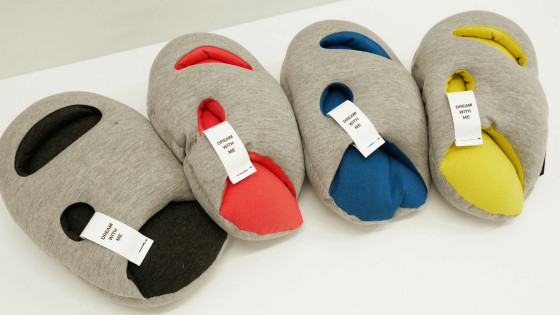 Compared to iPhone 6 this is about this size.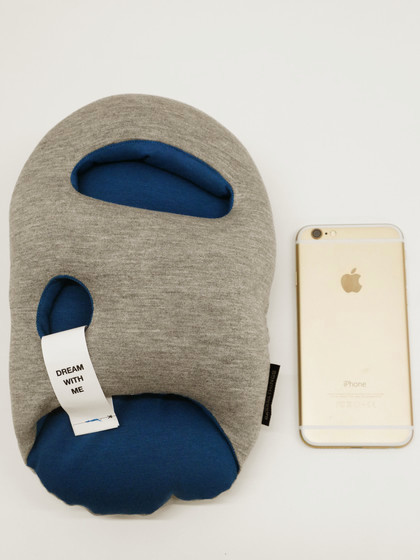 On the side with white tags there are holes on the left side and the upper side, so that thumbs and arms could pass through.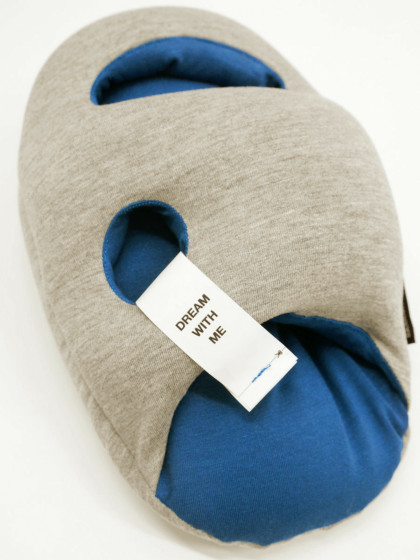 There is only one hole on the other side.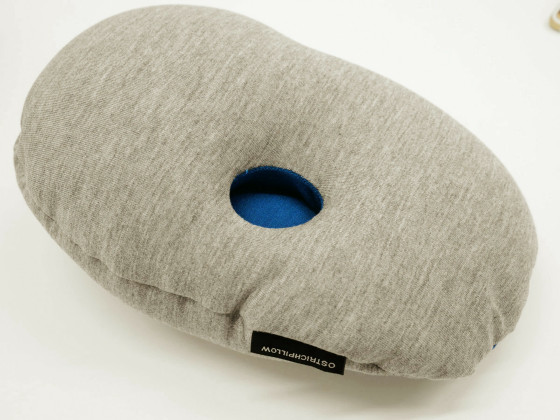 First, cut out the tag containing the scissors mark and remove it. Material isViscoseIs 95% and polyurethane is 5%, and it is micro polystyrene beads contained in the pillow.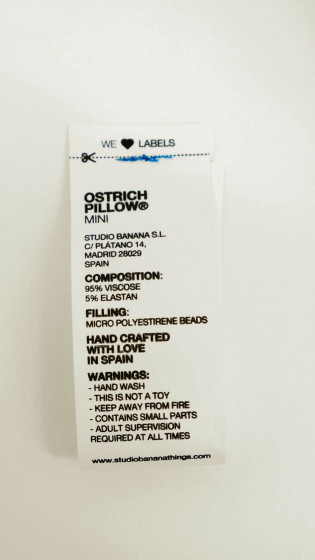 OSTRICHPILLOW "tag on the side.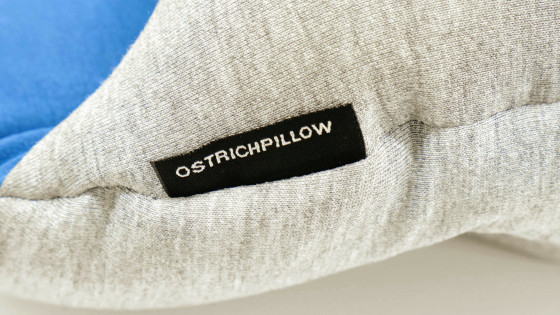 I tried putting it like hand gloves.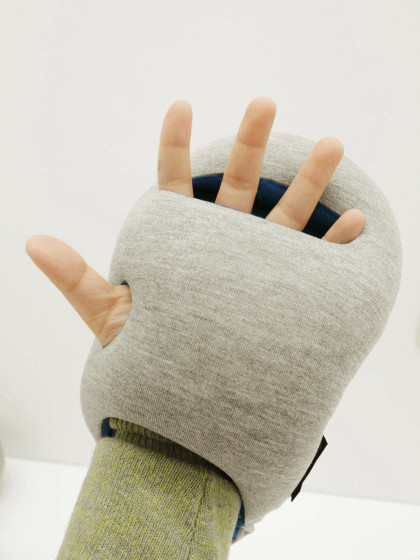 The other side. It is fluffy feeling I saw.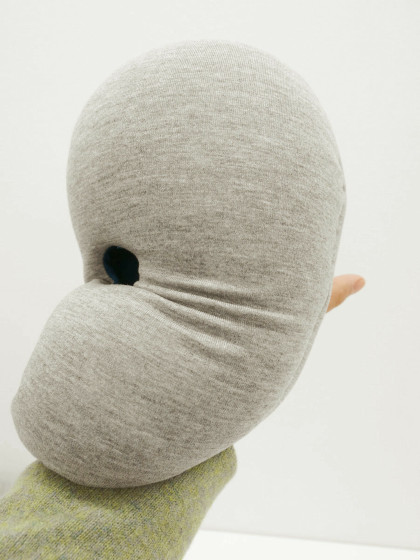 Depending on the good night pose, you can also go through one thumb through your thumb.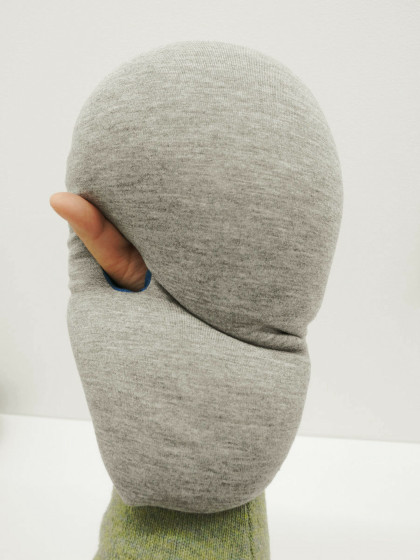 It is also possible to completely pass the arm.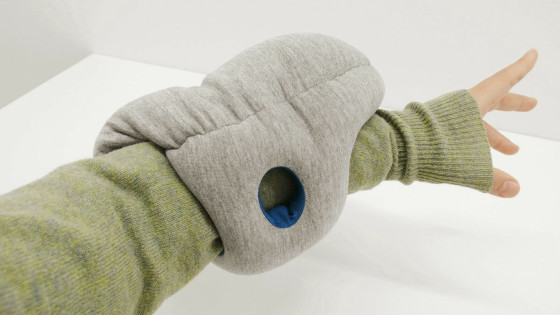 Looking at the whole image of the person who wears it is not conspicuous more than it is wearing the prototype OSTRICH PILLOW.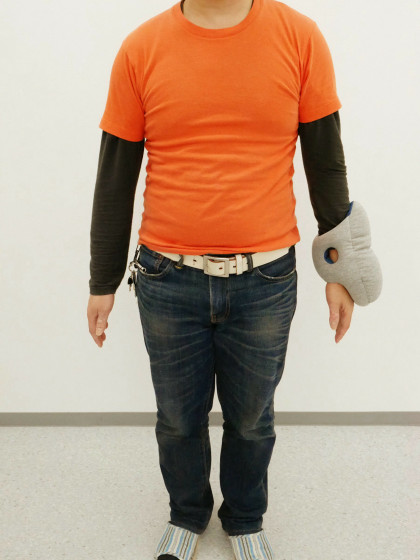 View from the side.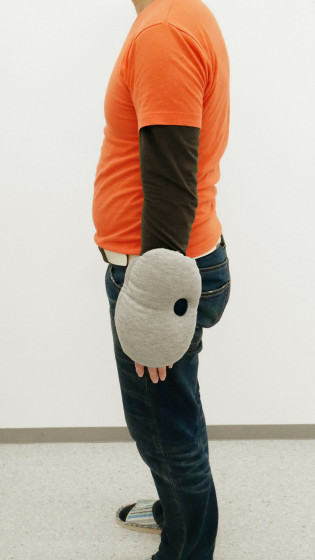 Because the amount of beads on the face with one hole with fewer holes is more, it feels fluffy, so in order to relax and take a nap, it is necessary to select one hole surface and two hole surfaces properly according to pose. For example, when you want to go to bed with an elbow, adjust one side of the hole through the thumb to the surface of the palm on your palm.



When you want to fall down on the desk and sleep, adjust the OSTRICH PILLOW MINI so that one hole surface will come on the back of the hand.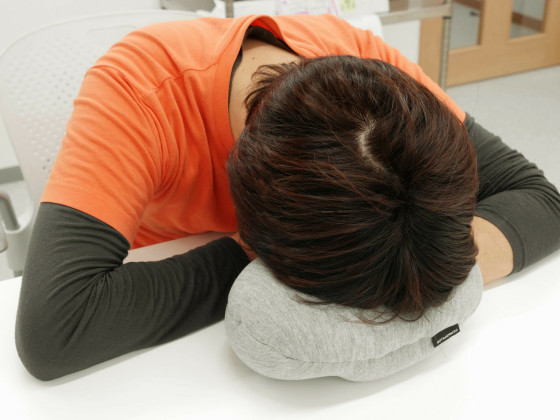 The usual drowsy turns into comfort in a notch.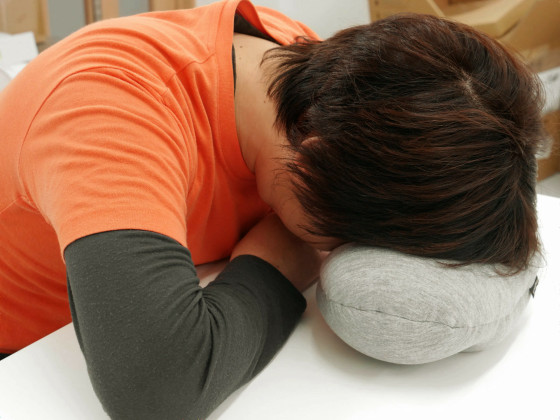 You can pass through a perfect arm so you can change your pillow to your preferred position.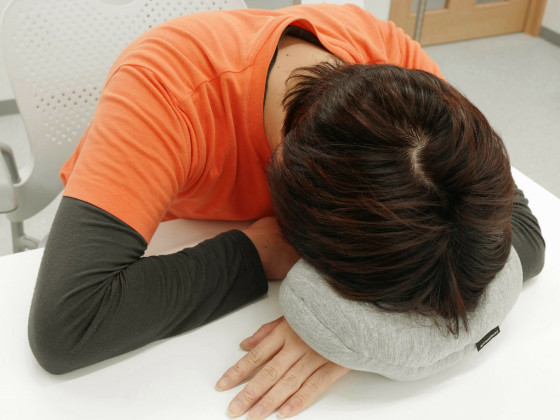 You can sleep well even in this kind of position.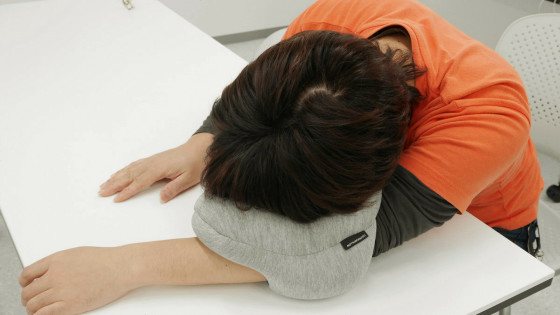 When I actually used it, the material of the fabric is superb and it is comfortable to touch and the beads inside will wrap the cheeks and forehead completely, so it is quite comfortable. The prototype OSTRICH PILLOW had the effect of inviting sleep by getting wrapped around the whole face, but even if OSTRICH PILLOW MINI is not as much as OSTRICH PILLOW, since the heat from the palm is transmitted and becomes warm , It was an ideal item for a nap.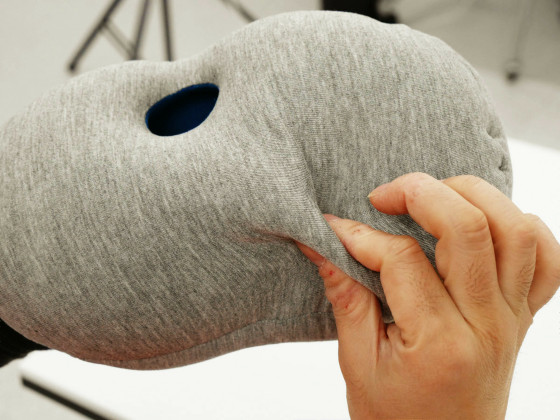 You can use it like this while moving.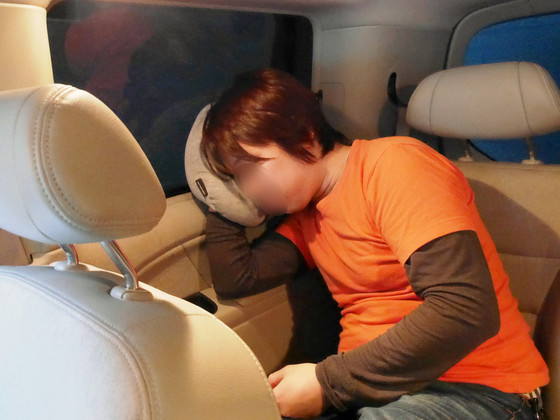 Because you can also hit your head when you grab a strap or hanging grip, you can sleep well even during commuting when you lack sleep.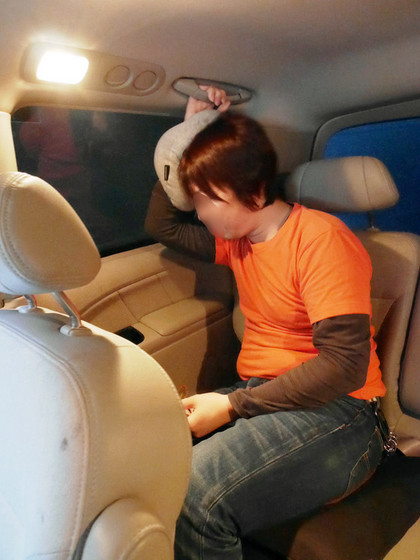 Although it may be wrong as a way to use, it can also be used as a pillow as usual, so it is convenient for a nap time as well.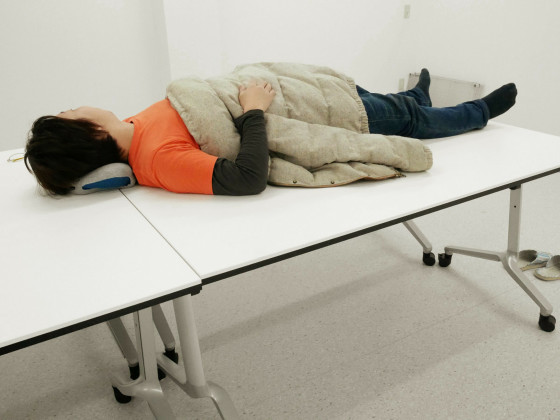 OSTRICHPILLOW MINI has unevenness as a whole, it is structured such that forehead and back head part fit to the dent in the middle of one hole surface, and the head is wrapped in It was. Therefore, it is possible to demonstrate comfort even if you prepare a good arm pillow attached to your arms, or lay it under your head as a real pillow.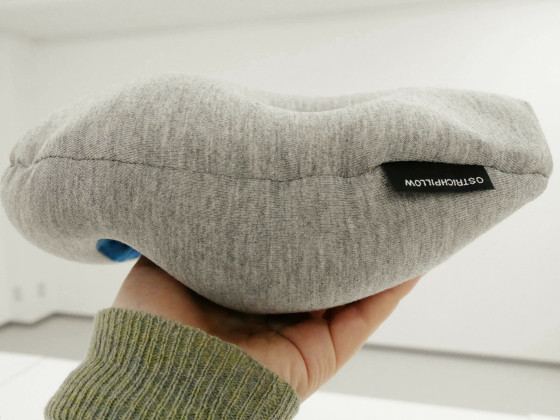 OSTRICH PILLOW MINI is 25 dollars a piece (about 2900 yen)Product purchase pageNow you can choose two colors "MIDNIGHT GREY" and "SLEEPY BLUE". Although it seems that dispatch to Japan has not been done for the moment, the official siteDISTRIBUTORSThere are also websites that correspond to sale in Japan on the page of, so it may be possible to purchase even from overseas from Japan.