I actually tried using the pillow "OSTRICH PILLOW" that can take a nap for suyasuya in every situation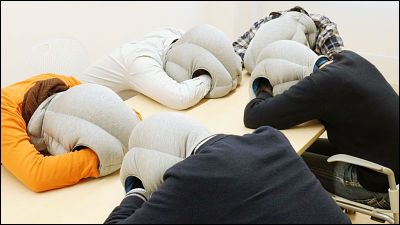 Even if you go on a desk or fall on the back of a chair while you are moving or in an office "Let's take a nap for a moment", there is a thing that time is running out while being unable to sleep while it is uncomfortable ... , A covering pillow that was designed to be able to take a nap in Suyasuya anytime and anywhere is "OSTRICH PILLOW". Previously in the cloud funding siteKickstarterI was recruiting funds, but I successfully commercialized it, I actually tried using the product because it reached the editorial department.

STUDIO BANANA THiNGS | Fun Functional Objects
http://www.studiobananathings.com/

The letter of "DREAM WITH ME" is in the box that arrived.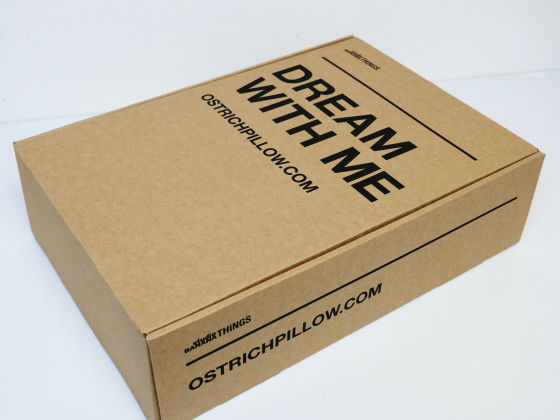 I will open it.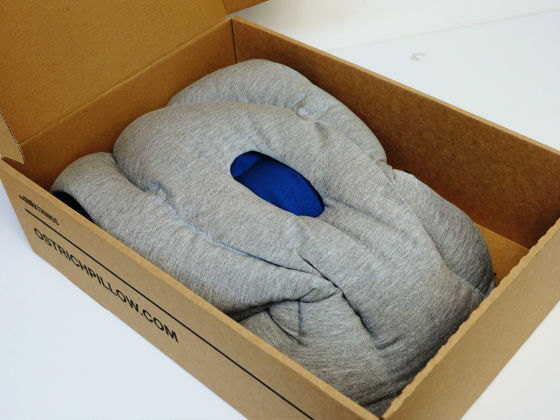 Inside was OSTRICH PILLOW and a special bag.



OSTRICH PILLOW is like this. There is a hole in the middle so that you can breathe.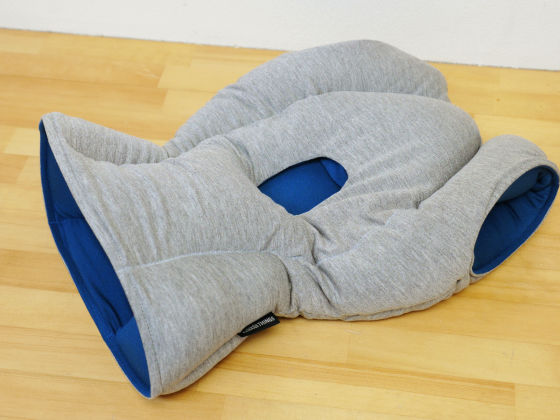 Occipital side.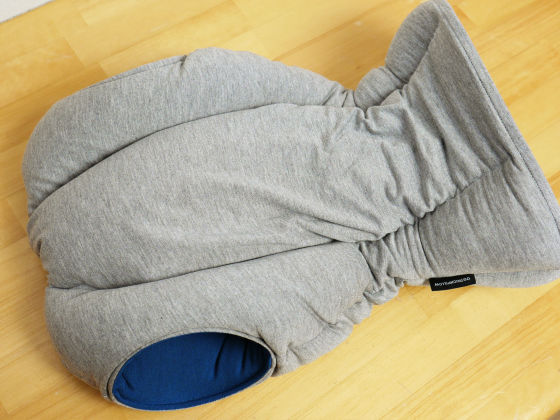 Holes are also opened on both sides, so you can thrust your hands from here when you hit the desk.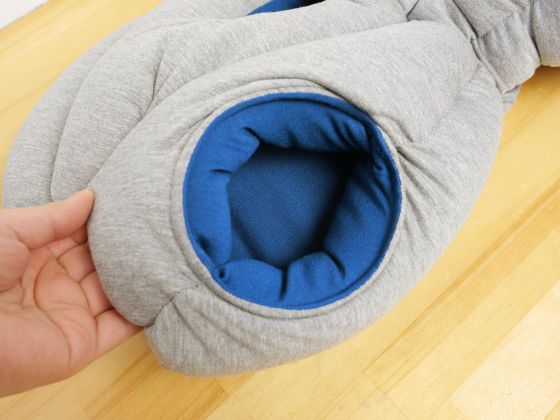 The part that puts your head is like this. The core passed through the rim.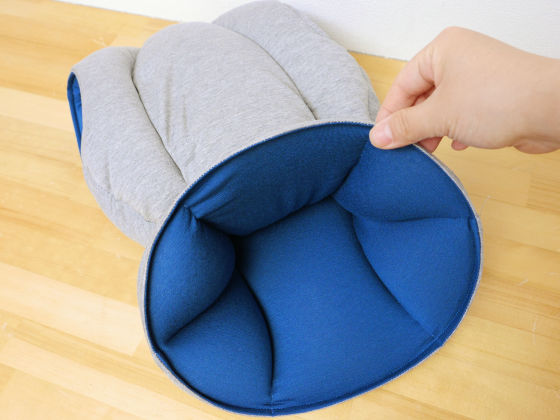 What is inside is not cotton, feathers, low repulsion material, but like beads. I made it.STUDIO BANANA THiNGSIn the explanation of it is synthetic fiber.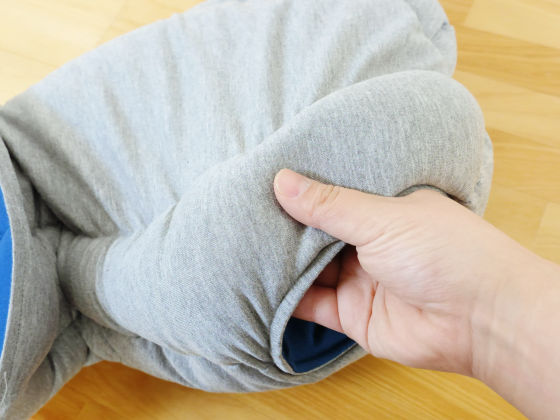 So, I actually wear it.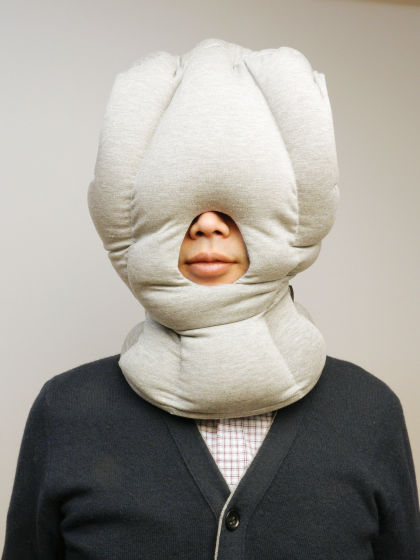 Landscape. The hole is on the top of the pillow so that you can place your hand under the forehead.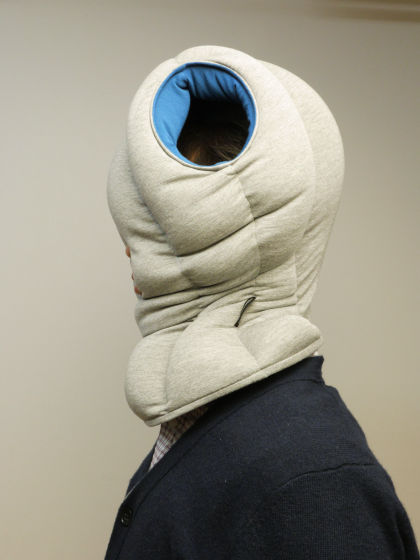 A state seen from behind.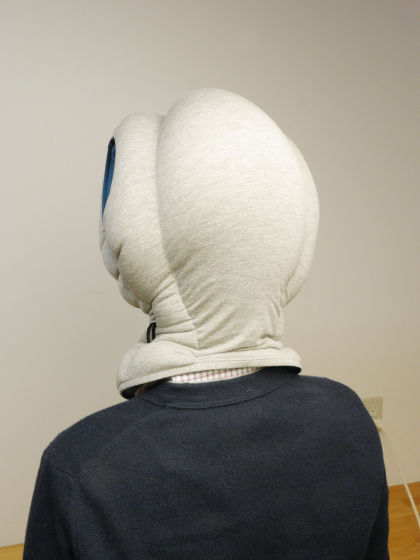 I tried installing OSTRICH PILLOW and dropping it on the desk.



Looking from behind like this. Honestly, there is no dramatic effect on the feeling surface even if a pillow is honest, because the face is floating in the state where it is standing in the desk, but the light can be blocked, and the surroundings of the face are warm Because it is getting, I did not feel like going to sleep.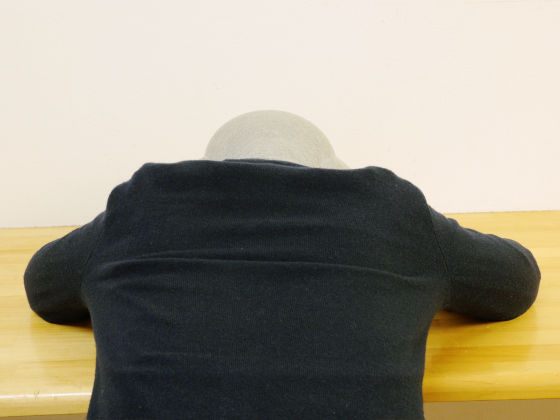 Also, while you are asleep you put your head directly on your desk, but sometimes you have a painful thought ....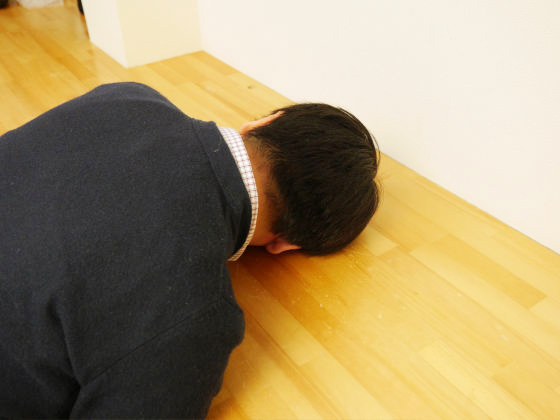 With OSTRICH PILLOW on, you will not feel uncomfortable with the hardness of the ruggy and the desk no matter how you move your face.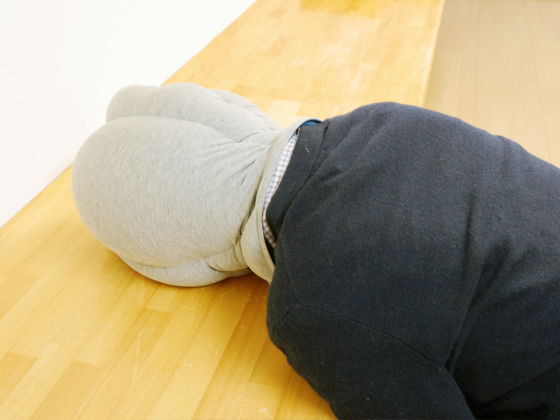 Even if you change your posture and put your elbow on, you will not feel the ruggedness of the bone and it will be wrapped in softness.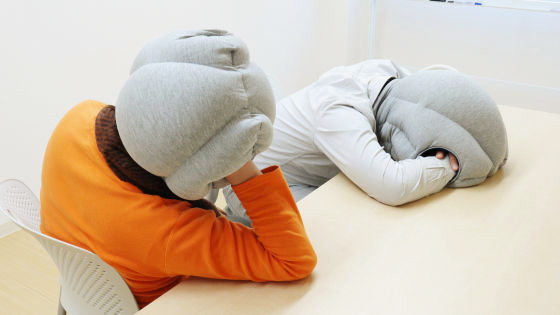 Also, if you are sleeping without a pillow, your head gets shaky and it is very hard to sleep.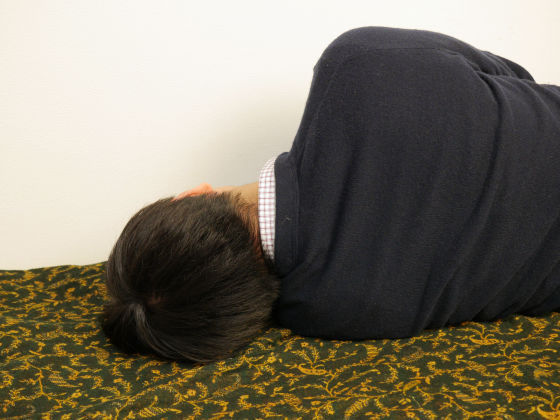 But if you use OSTRICH PILLOW you can sleep comfortably on the floor without pillows.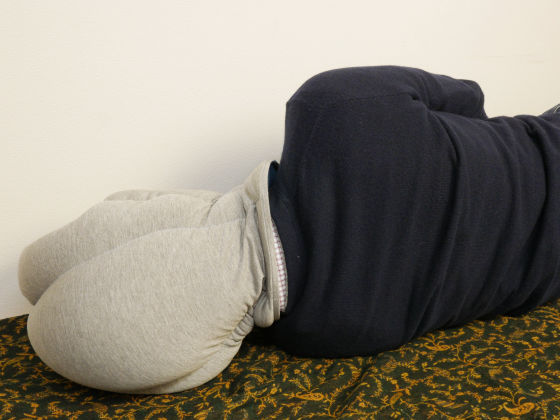 I can sleep well in a car.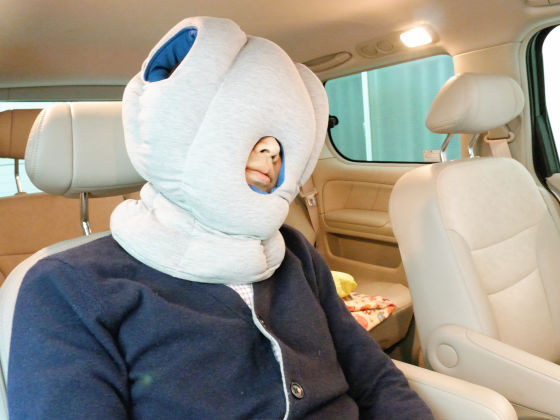 Three conditions of softness, warmth and darkness can be obtained with this one so even if there is not enough space it is possible to go to sleep. You can also take a nap as a means of refreshing during a boiled conference and it seems convenient to place it in offices or in a car as well as traveling goods.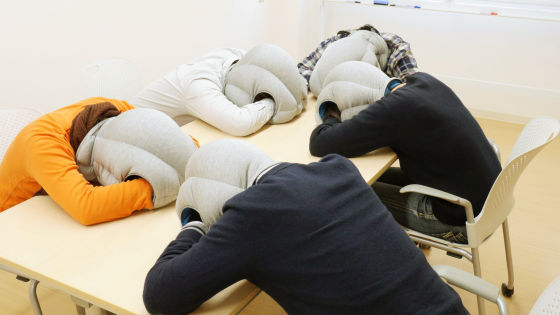 In addition, OSTRICH PILLOW can currently only be ordered from the US, Canada, Europe and Russia, and the price in the USA is about $ 99 (about 9200 yen). We are also preparing for international shipment and we will be able to order from Japan as well.