I tried to eat "Fuku Curry" which is filled with puffer fish fillets in response to eating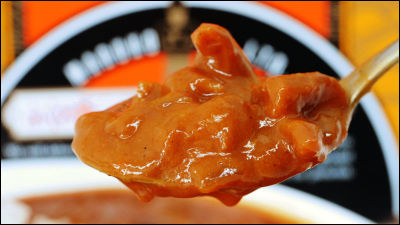 There are many Fugu cuisines in Shimonoseki known as the home of Fugu, and various blowfish dishes have been born, but one of those in which curry using blowfish is "Fuku Curry(525 yen including tax) ". Although it is an unexpected combination of fukushi to the national cuisine curry, I actually tried eating what kind of taste it is.

Fuku Curry | Shimonoseki Specialties Market Introducing special products of Shimonoseki and delicious season in season Special product mail order order
http://shimonosekitokusan.com/fukucurry.html

This is curry curry.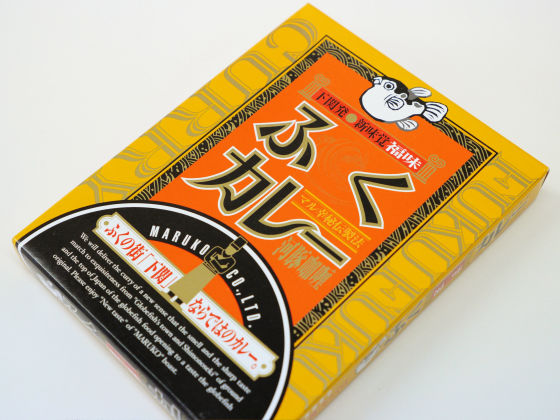 In Shimonoseki and Kitakyushu, not to mention "Fugu" that leads to "inconvenience" but to call "Fuku" which leads to "Fuku", the notation of "Fukui" also appears in the package.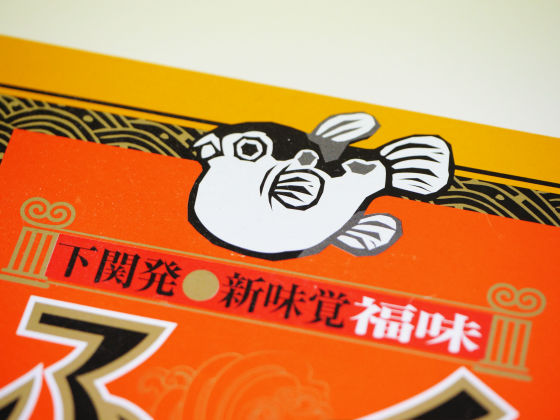 For raw materialsWhite mackerel FukuIn addition to vegetables and tomato paste are listed.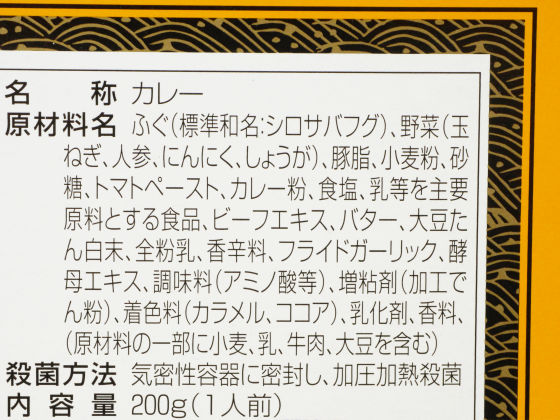 208 kcal per serving.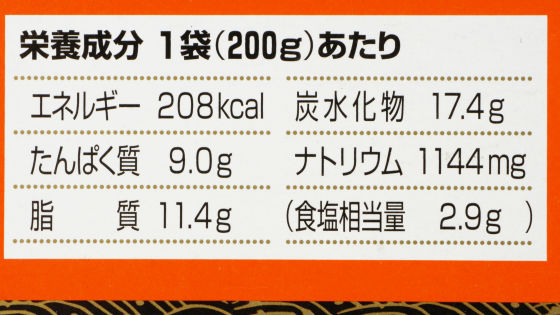 When warming with hot water, heat it for 4 to 6 minutes with hot water without cutting the seal, in the case of microwave oven, transfer it to a container and heat it at 500 W for 3 minutes.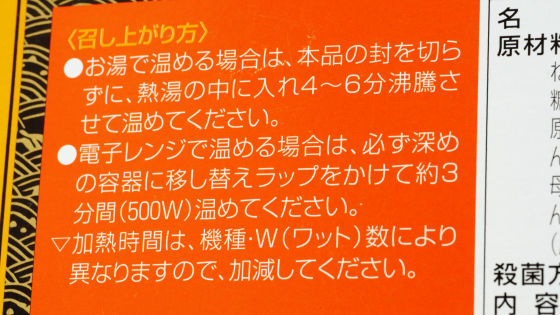 So I will put it in hot water and wait for a while.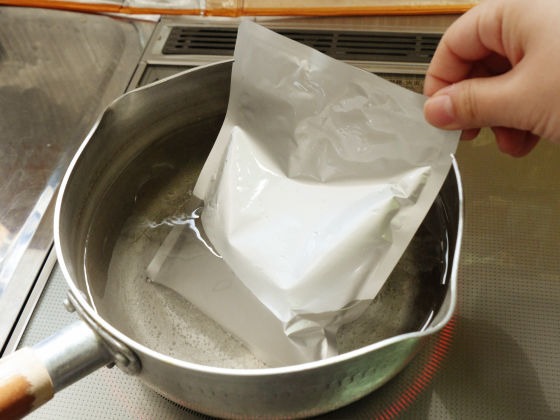 Spend some time curry over rice ......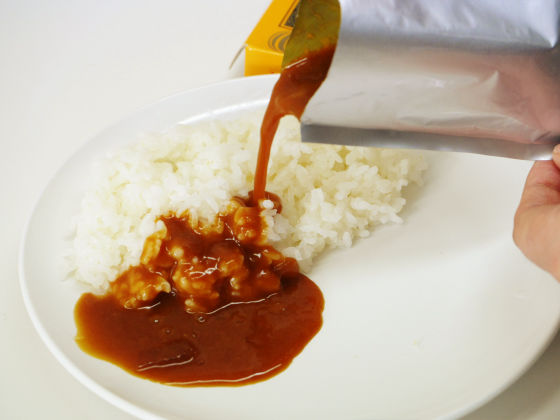 Completion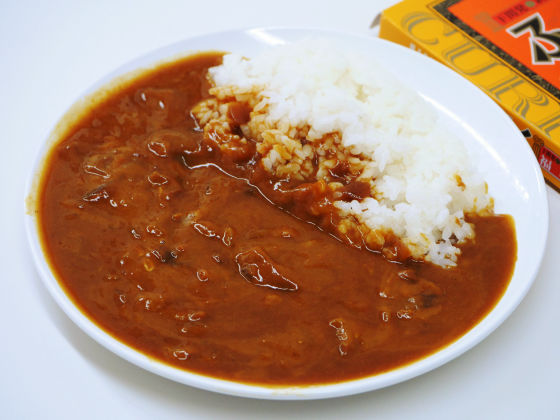 Are fish smelling on curry? Although it seems to be thought that, it has no smell, it is extremely easy to eat, but when you bit it, the fugu's original flavor was also felt properly. Because curry is slightly sweet and mildly finished, it seems that people and children who are not good at eating spicy foods can eat without problems.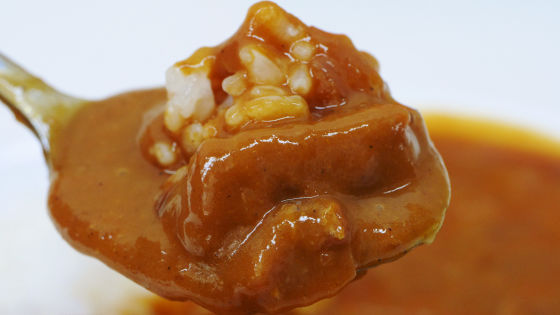 Fugu included a pretty large cut, and it is satisfying with the price of 525 yen per meal.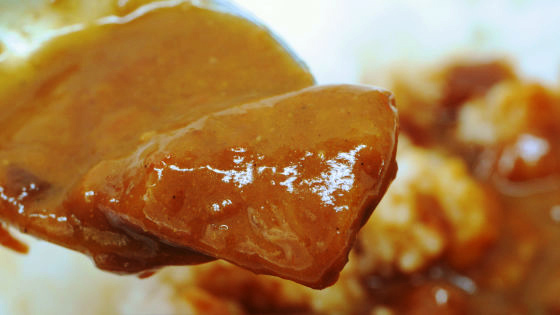 I broke a blowfish. I feel a firm chewiness without falling down either.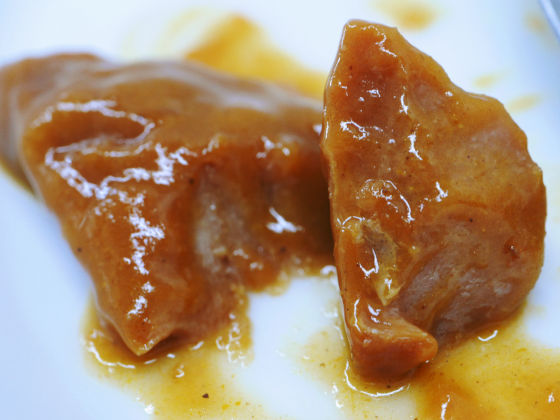 In addition to fugu, I found the figure of onion.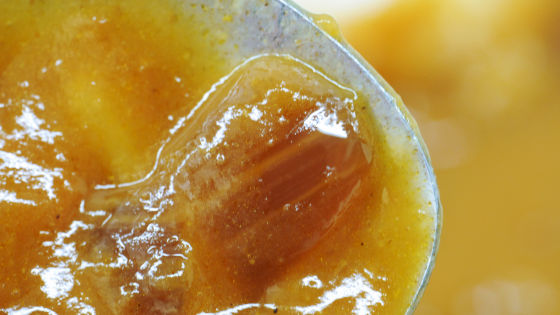 The fish 's curry is a bit minor, but a wide variety of people can eat deliciously without habit and smell, and it was a dish that was able to enjoy fuguing fairly firmly.