I went to "Ginza Tenryu" where you can eat jumbo dumplings with the size of a small banana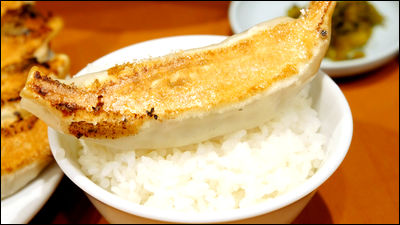 Jumbo dumplings juiced in juicy wrapping ants that do not use any flavored vegetables such as garlic on the skin of rice cake is famous authentic Beijing restaurantGinza Tenryu"is. Since dumpling that the cooking law has not changed since its founding in 1954, it is a perfect seasoning for rice, so I actually checked out what kind of dumplings can be eaten.

Showa 24 "Founding Traditional" Gyoza "| Ginza Tenryu Official Site
http://ginza-tenryu.com/

Ginza Tenryu is a 1-minute walk from Tokyo Metro Yurakucho Line Ginza 1-chome Exit 6, a 5-minute walk from Tokyo Metro Ginza Line Ginza A13 exit, and a 5-minute walk from the Yamanote Line Yurakucho Station Kyobashi-guchi.


The entrance looks something like this.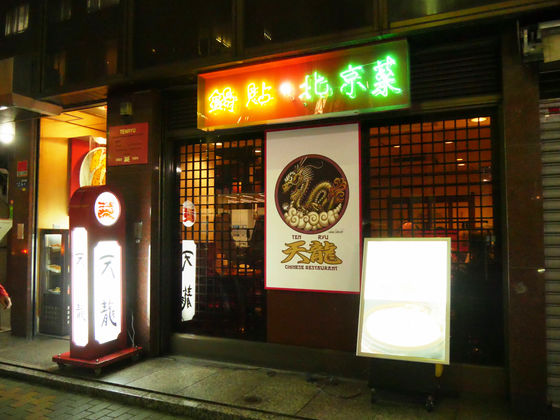 A huge gyoza is a landmark.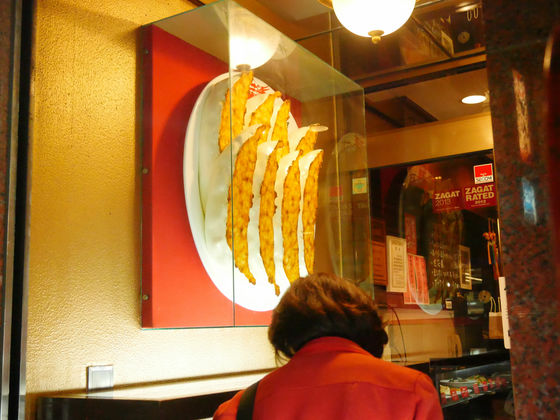 The first floor is not very wide, but there are also many table seats on the second floor and there are 120 seats.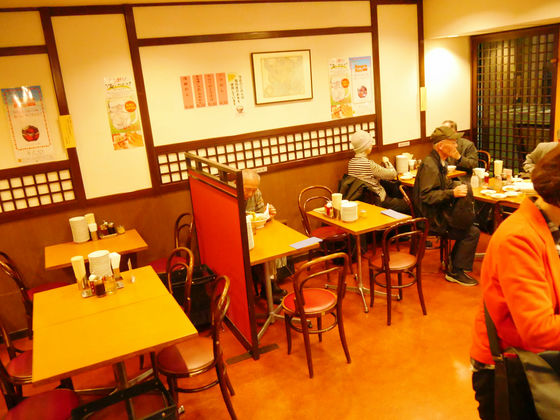 That's why I checked the menu about seats immediately.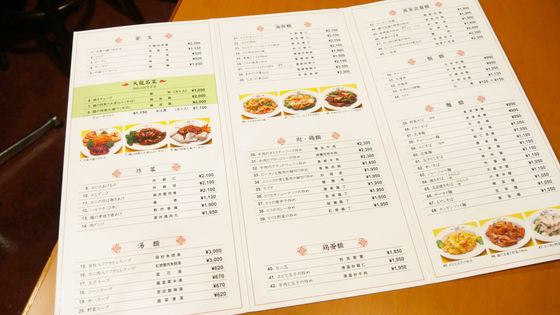 Tenryu's recommended menu "Yaki Gyoza" is 850 pieces and it is 1050 yen. It feels high as a dumpling, but you can see the reason if you see the real thing.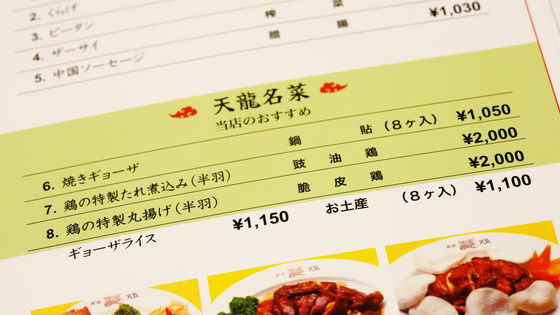 That's why orders were ordered immediately, "Gyozaisu (1150 yen)" and "Mabo tofu (1900 yen)" which baked dumplings and rice came together.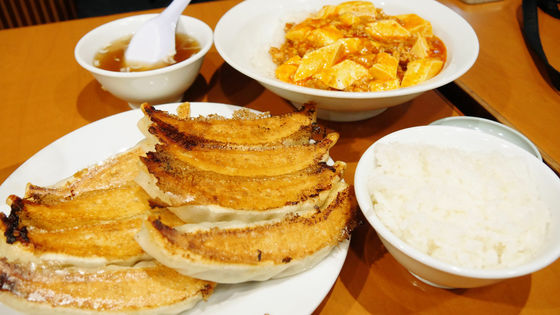 There are light twice the size of ordinary dumplings There is this "baked dumpling". Exquisite roasting appetizes appetite.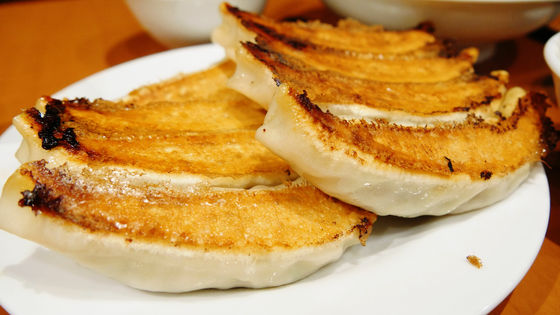 I did not get a sense of size as a pin so compare it with iPhone 6 and it looks like this. It is just as big as the iPhone 6.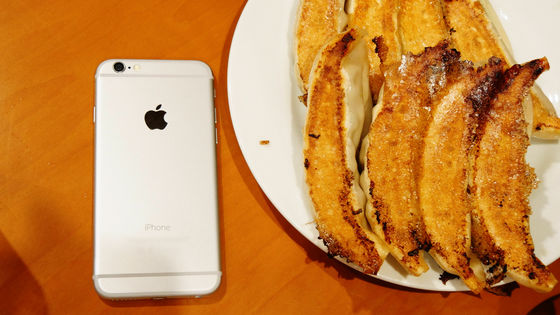 Looking at rice,Date MasamuneFeeling something like appearance ... ....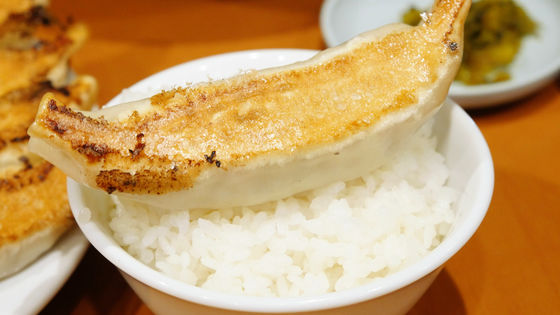 As soon as you make sauce of dumplings, I will get it.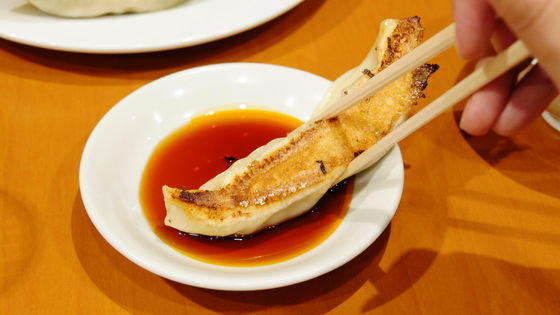 The first thing to eat with pakuri is the sense of rice crispy. The rich fabric has a very good texture, a juicy dish made with Chinese cabbage, long green onion, pig meat, soy sauce, etc. It has a presence that is not defeated and contrasts the texture with the part baked crisp Also enjoyable. In addition, as you eat a bite, the meat juice that was trapped in the rice cake fabric will overflow at a stretch so you need to be careful not to spill it.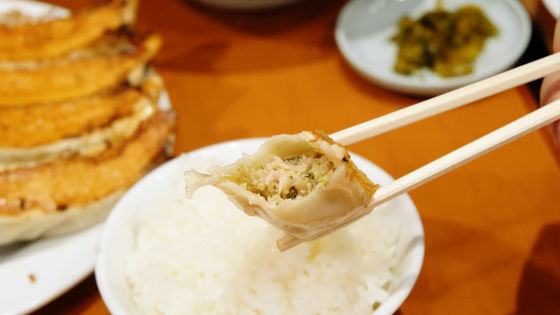 Gyoza noodles can enjoy Chinese cabbage and long-onion shakijaki feeling, you can feel juicyness of meat as a gut. Also, it was also impressive that it was tasted firmly enough to eat deliciously either whichever sauce was attached or not, and there were 8 jumbo dumplings, so I was worried whether they could be eaten off, I was encouraged to eat Pakpaku. Since flavored vegetables such as garlic are not used at all, it is a great place not to worry about smell.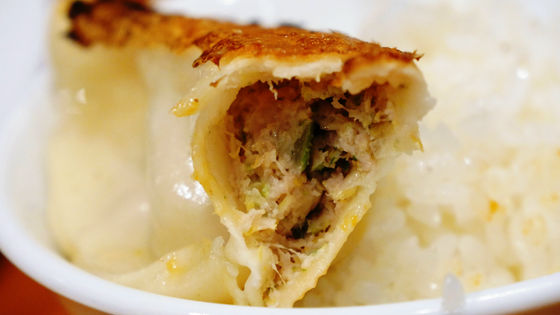 In addition, gyoza rice is included with pickles.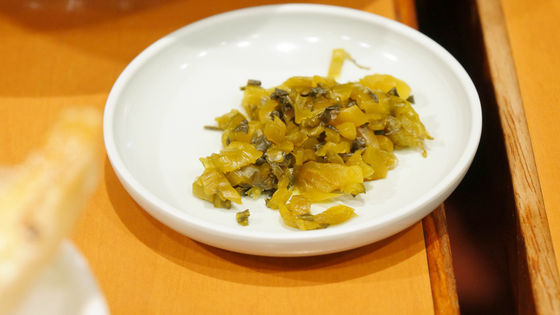 This is Mabo Tofu ordered together. Tofu is cotton tofu, which is characterized by vivid orange color.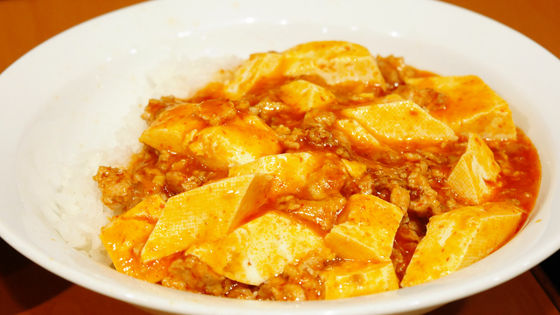 White rice under Mahbo Tofu.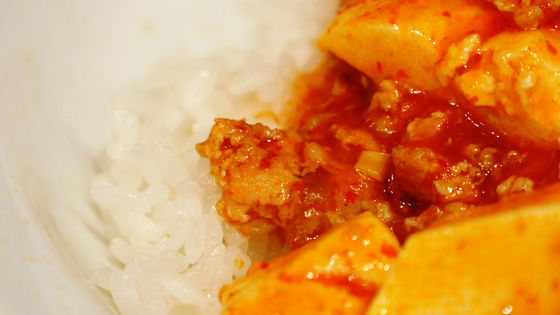 And it is with soup.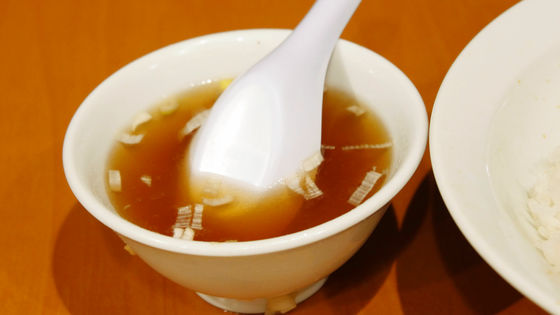 When eating with pakuri it is seasoned seasoned with delicious umami. It may be hard to eat a bit for people who are not good at hot things because they have hot chili peppers.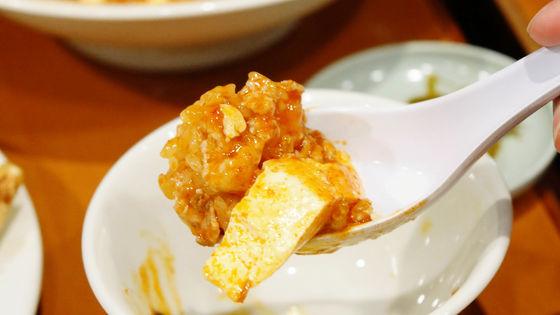 Ginza Tenryu is closed at 21:30 on weekdays at 11:30, the last order at 21 o'clock, the last order at 21:30, on Sundays and holidays at 11:30, at the closing time at 20:30, last order will be at 20 o'clock.