Gintama, Takkazu Sugita, the role of Gintama, Sakata Gin times, appeared on "Secret Society Hawk's Nails EX"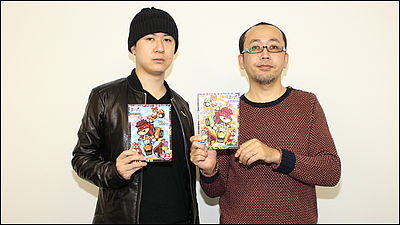 NHK E TELE's "Bit World"TV anime broadcast within"Secret society Hawk's nail EX"Gintama" Gin Sakata role and "JoJo's Bizarre Adventure (Part 2)" Tomokazu Sugita known for his role as Joseph Joe Star will be on stage. Mr. Sugita used to play BD-BOX · DVD-BOX bonus footage"Hawk's Claw" Challenge all-one dubbing after-allI will play the role of the main part this time though.

"Talent Nails EX" Tomokazu Sugita Appearance Notification - YouTube


Mr. Sugita appears in the 32nd episode broadcast on Friday, December 19, and is in charge of "Yamaguchi Santa" role.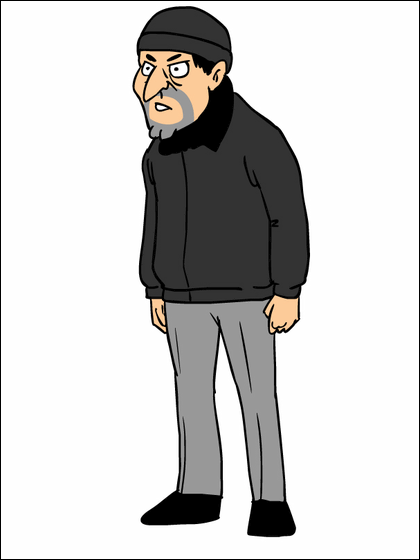 Mr. Sugita of clothes like Mita.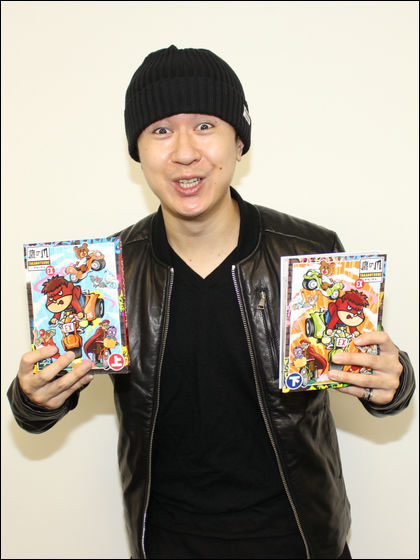 A discussion with Mr. FROGMAN was held, such as how Mr. Sugita was in charge of handling this time.

FROGMAN:
What did you think when you received an offer to the bonus footage of "Secret Society Hawk 's Claw EX" and an offer to play all roles by yourself?

Tomokazu Sugita (hereinafter Sugita):
Originally, as enthusiastic "hawk's nails" Frequent servant, I guess they will not need it because my voice will probably be noticeable. I think that FROGMAN creates pictures and has a recognition that it is "falcon nail" to do all the roles, so I do not need other performers there. Because I like works, I deny myself. So in starting with recording, I started with work that gets me feel like loving.

FROGMAN:
I see (laugh). But thank you for accepting the offer. The reason why I offered Mr. Sugita is a light feeling. It seems interesting (laugh). But, as it is a very nice voice, it would be fun if you do a DX fighter. What impression did you see the completed version after recording?

Sugita:
I still can not believe it or I was feeling a bad feeling.

FROGMAN:
(Lol)

Sugita:
After all, it is important that what FROGMAN does is "Hawk 's claw". But being able to co-star in dubbing together was interesting and was a valuable experience.

FROGMAN:
Thank you very much. My impression was anything wrong anyway. Some funny meanings are funny, but including the meaning "Is not this person strange?" "Why so much is the President's tension high?" The place where such interpretation comes out is interesting. Recently, both the president and Yoshida perform without thinking in himself, but he can still make the character many times more interesting in the part he plays. It was a pleasure for you to appear in this volume in less time since the recording of last time ("secret society Hawk 's claw EX first volume" bonus footage).

Sugita:
Likewise. First of all, Santa 's picture which I play this time was sent together, I tried to become a kid' s chin for making a role, but it was truly the most regret as I was not able to become a jaw chin in about 2 days It is where it is.

FROGMAN:
Is there a need to pull out? (Lol)

Sugita:
It is important that face is similar if dubbed. Because the sound near the skeleton comes out.

FROGMAN:
I thought that I wanted to play Sota's role this time, I wanted to chose a role that seemed not to be done so far, and want to make a crying play last. Trying to reverse everyone's expectations and expectations.

Sugita:
I do not like the excessive positiveness of Christmas (which is the theme of the episode that appeared). But if it is "claws of hawk," even in the story of Christmas we could see without heartburn at loose entrance, and the message was also packed. I was impressed with the excellence of the script.

FROGMAN:
Thank you very much. Mr. Sugita also made a firm contribution, so there was nothing special to say. There was also a joke in the middle when I tried recording, but the last crying play came a long way. However, the father who gave me the role of combining is the hero of a certain robot animation ....

Sugita:
Since my father appeared also as a dual role, it seems to me that the mysterious sense of mission that it needs to change drastically, the first thing came out ... ("How did Mr. Sugita play the daughter role? I am looking forward to seeing the broadcast! "

FROGMAN:
What is the attention point and highlight of Mr. Sugita's 32 th episode?

Sugita:
Drama is gathered in 5 minutes and I want you to see it at Christmas. I should laugh at the end of the year with laughing at the Christmas sunset "Hawk 's claw".

FROGMAN:
Sounds good! As I expected, Mr. Sugita. It is attention to Mr. Sugita's play!

Mr. FROGMAN and Mr. Sugita who are keen to make arrangements during recording.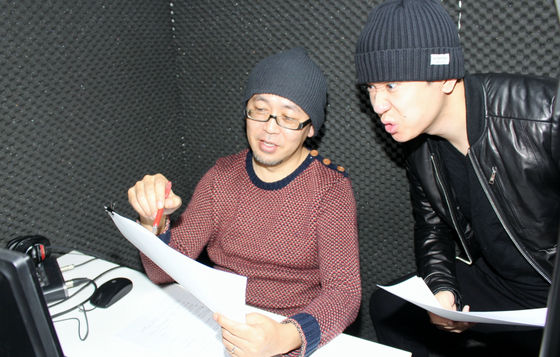 This story, Mr. Sugita's appearance will be recorded in BD-BOX · DVD-BOX "Secret Society Hawk's Nail EX Under Volume", so Mr. Sugita will have both It will come out. It feels pretty wasteful that Mr. Yamaguchi Sugita played by Ms. Sugita only comes to this story ... ....

© Secret Society Hawk's Claw Extreme Production Committee