"JoJo's Bizarre Adventure" Premier Screening Final Episode by Daisuke Ono and Takehito Koyasu Gotaro and DIO-like Bargaining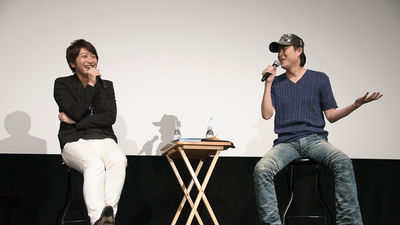 DIO jacks the scrambled intersection in front of Shibuya stationAfter a week, finally "JoJo's Bizarre Adventure Stardust Crusaders Egypt Edition"Will celebrate the final round. Ahead of this television broadcast, the 10th Premiere Screening was held from 19:30 at Yurakucho · TOHO Cinemas Day plays. This is the final round also for the premiere screening.

TV anime "JoJo's Bizarre Adventure Stardust Crusaders" Official Site
http://jojo-animation.com/

ProgressionAizu KobayashiMr. The guest is Yutaro KujoOno Daisuke, Role of DIOKoyasu TakehitoMr. Mr. Ono greeted with familiar "Uh, you good, this ama!" Koyasan said that it was the first time in about three years that such events came out, and it was a surprise start with many customers' pressures.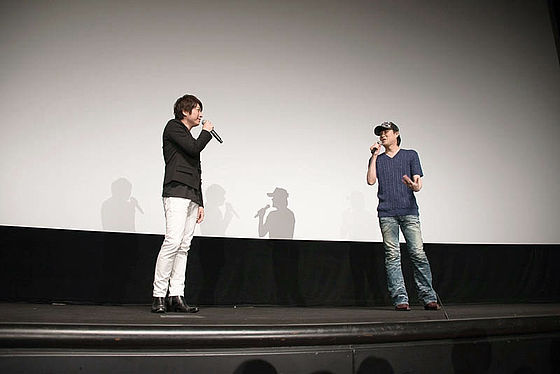 First of all, starting from the screening of the 46th episode "DIO World Part 2" for the final story. Joe star does not know what kind of ability the DIO stand "The World" is.



Therefore, Kaigyo school arranges the emerald splash in all directions to activate if DIO moves. Although attacks are dodged, I notice the secret of ability as a trigger.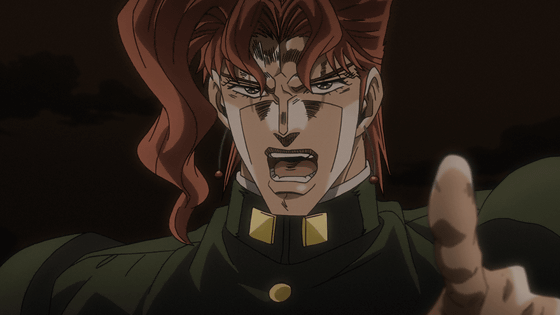 Joseph understood that "The World" is the ability to stop time from the hints left by Hanagyo-in.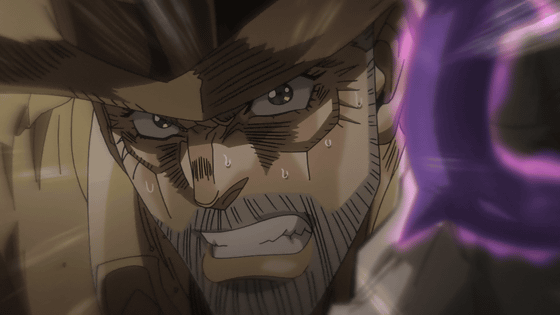 However, even if I know it, Joseph will be defeated before DIO because he can not get hold of it when he is stopped.



Subsequently, the 47th episode "DIO World Part 3". As you show off your own power, DIO rides daringly on the provocation of Yutaro. Even in the rush confrontation, The World exceeds star platinum.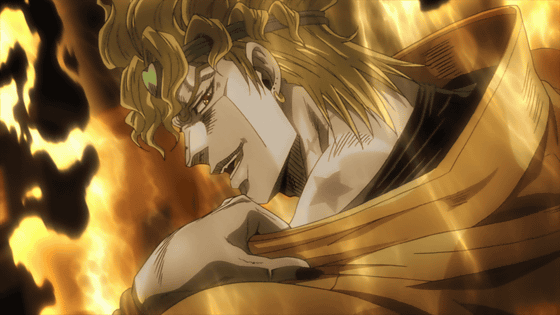 However, in the battle, Jo Taro will also be able to move around in a slightly stopped time. It turned out from a heartfelt turning into Jintaro's offensive, and as DIO planned, to the corpse of Joseph ... ....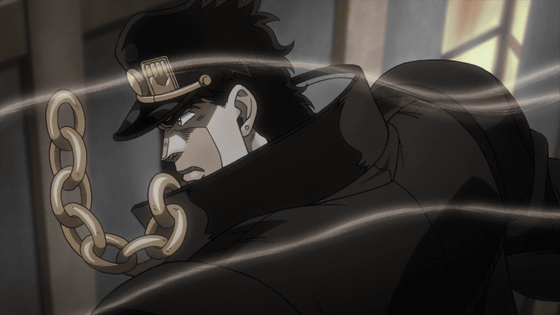 The 47th episode is a special OP that DIO activates "The World" and stops time according to the lyrics of Sabi's "THE WORLD".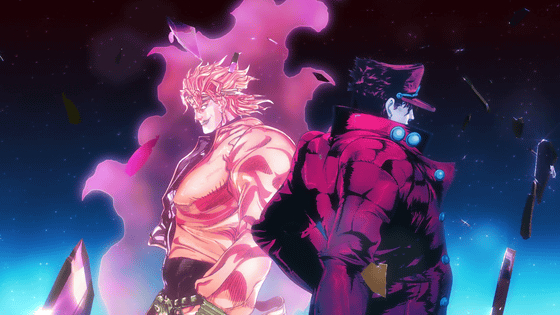 Actually, this OP was decided to be put in from the beginning of the project, it is not retrofitted. As evidence, the pendulum appearing at the beginning is swinging nine times, like the 9 seconds that DIO stopped with a special OP.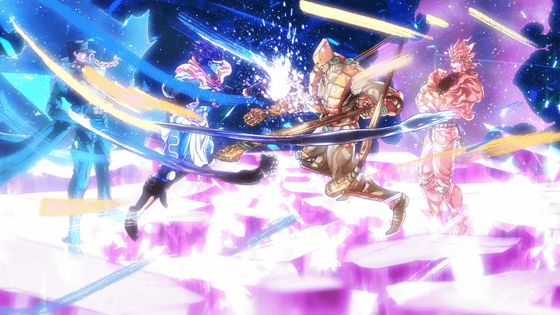 Even in the talk part, Mr. Ono and Mr. Koasu 's intense "battle" spread, and in the scene that Mr. Ono advocated by Mr. Koyasu "When the world was the world DIO was the hero" The scene where Ono seems to be overwhelmed by Ono.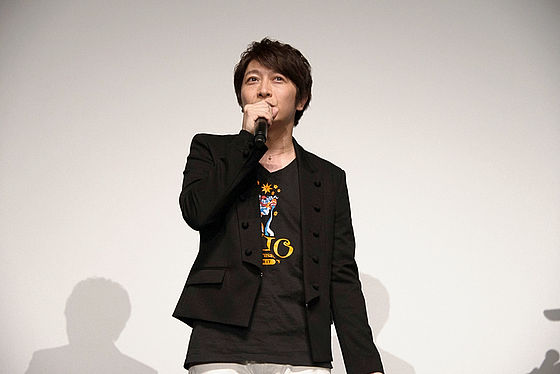 These two people are slightly different in attitude towards dubbing, and Mr. Kanasu confirms the 尺 to Mr. Ono who makes a bigger voice at home, but he said he will not do it loudly. Koyasan said that there is a difference between doing it alone and playing it under the tension of other people. When entering the site, even in the test, we will have a voice close to 100%, but when it comes to production it seems to be playing with about the tension that I did not think.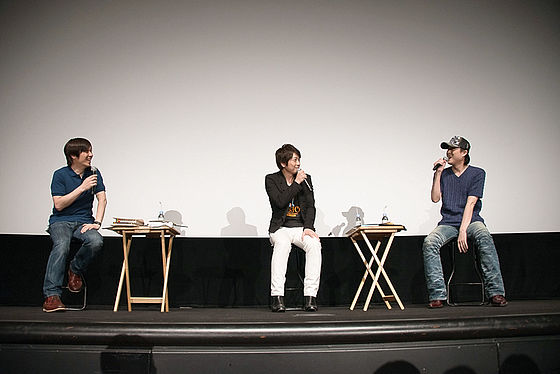 Mr. Koyas who appeared from the Dio Brand in Part 1, since he was not yet decided to animate Part 3 at the time of Part 1, he did his best to the Dio Brando in front of me However, as a result, I looked back that I was happy because I was able to perform through this way. When approaching the last, Just as DIO is enjoying the situation, Koyasan is also playing and becoming fun, he said that he did not remember "how he played in the production".



About how long it was with DIO, when it finished playing, it was about to say "I can return to an ordinary voice actor with this." This sense of "done" was told that Mr. Ono who played Seitaro was the same.



Mr. Ono was uneasy as to whether he could do Yutaro at first or whether he could win DIO played by Koan. However, by traveling with friends, as well as Saitaro and Daisuke Ono, what he was aiming for has come true.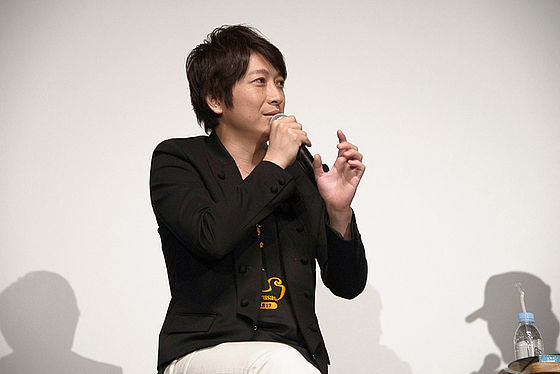 Mr. Koyasu and Mr. Ono's bargaining together showed excitement everywhere. Regarding hot thought "AnimediaBecause it is said that it is also talked about in the dialogue, please check the person you care about.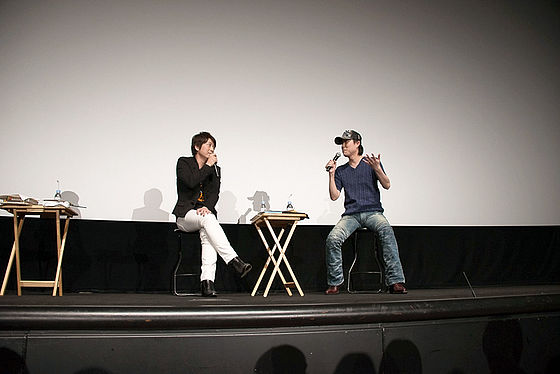 And finally last episode, episode 48 "Harukanaru Journey You good-bye friendTo the screening of. The picture is freshly completed today. Yoshitaro burns anger at DIO who smoked Joseph's blood and powered up.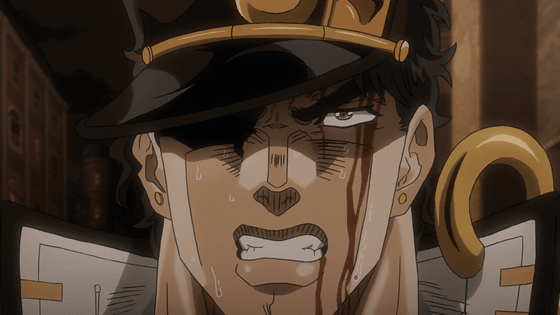 I will challenge the fight from the front ... ...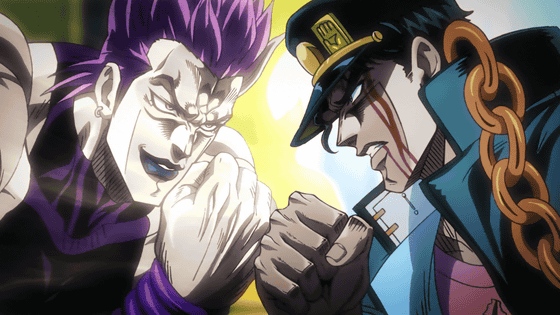 The time that can be stopped at "The World" has also become long, "It is a high to the highest," DIO.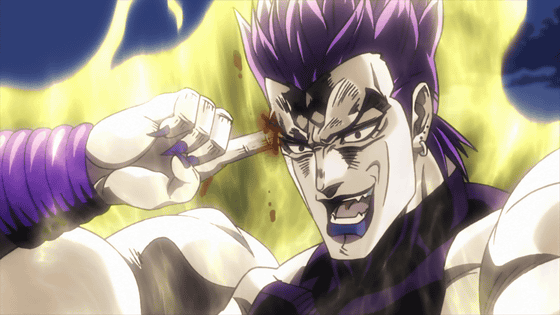 How do you face DIO?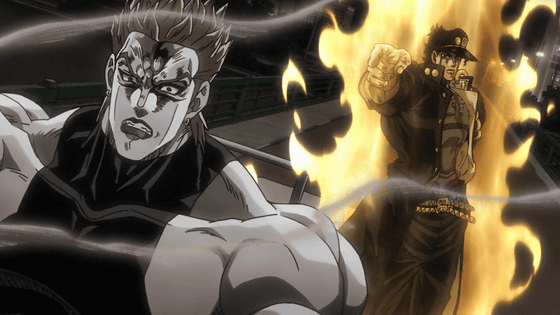 Mr. Ono and Mr. Kanasu played with enough power to put out and how the battle filled with souls is drawn so that they do not remember how they played. After this, at TOKYO MX will be broadcasted from 24:30 on Friday, 19th (Friday), and each station will also receive the final round of broadcasting one after another.

In addition, after the final round, as an event continuing from last year in OctoberThe Last CrusadersSo, please look forward to it as well.

By the way, the cast of the cast which finished the last episode drama is like this. Mr. Toru Okawa of narration from the left in the back row, Reiko Takagi of Holei role, Mr. Shimonomi Komatsu as role of Pornaref, Ms. Yuko Kojima of Susie Q role. From the left front row from the left side, Takeshito Koyasu as DIO, Mr. Daisuke Ono as Jutaro role, Mr. Nobuo Ishizuka as Joseph role.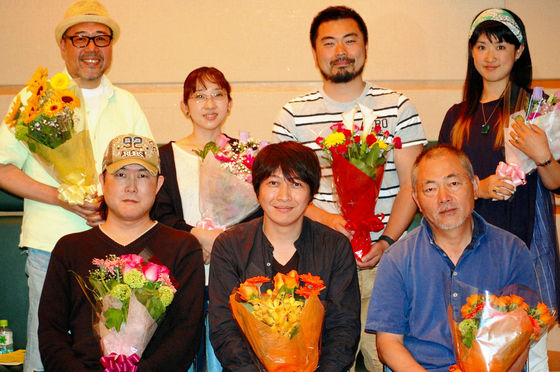 Q & A to the cast which finished the last episode drama is like this.

Q:
Please answer frank thought after finishing all dubbing.

Kotaro Kujyo role Daisuke Ono (hereinafter Ono):
I put all the hot thoughts accumulated by everyone in the last round. There is nothing left to do. Completely burned enough to say so.

Joseph Joe Star role Ishizuka Unsho (hereinafter, Ishizuka):
Oh, it's over. It was long but it was a short trip after all.

Mihamad Avdolu Miyake Kenta (Miyake):
What ... I do not feel like having finished at all .... I want to still be immersed in the world of the staccato ... It is such a feeling.

Hanyakuin Noriaki Hirakawa Daisuke (Hirakawa):
There is feeling that I feel relieved as though I am very lonely and at the same time I could unload the shoulder, it is a mysterious feeling. I realized that I felt that I liked the scene more than I thought, and I felt more pressure than I thought.

Jean-Pierre Pornalev role Komatsu Tokisumi (Komatsu):
I finished .... It ended .... Is it a mental state? In retrospect, the more you look back, the more I feel loneliness, but I was made to feel that there is also a bright future for Pornaref's last smile.

Misato Fukuen Iggie (Fukuen):
Iggy's turn is finished, but the feeling is not over yet!
At the moment there are still battles by Saitaro.
There is nothing but thankful that it would be a wonderful place to be such a feeling that going to dubbing is more difficult for Avdoll when he died than when he was dead.

DIO Official Takehito (hereinafter referred to as Koyasu):
I am thankful for DIO who gave me a very fulfilling time as an actor.

Q:
If you have an impressive episode, including dubbing and events, please reply.

Ono:
It seems that all of the actors have come to resemble their role, maybe they are integrated. That's why I will call Mr. Yoshinori Jijii (laugh)

Ishizuka:
"JoJo Heat" of the surrounding staff and casts was amazing! It is!

Miyake:
Even when Mr. Ono finished the turn of Avdol, he gave me a message such as "Today's Gumbo !!" by e-mail and made me feel like I was participating in after-recording all the time even if there was no turn. Thanks

Hirakawa:
The air at the scene was hot anyway! Both the cast and the staff loved "Jojo", and the feeling that it was the best work was transmitted to me as a bishibashi. We had a very luxurious time.

Komatsu:
I was impressed with the event for the first time as it was my first experience. People like JoJo, people who are looking forward to the broadcast, everyone's enthusiasm is really transmitted! I realized the magnificence of the Jojo work again.

Fukuyune:
At the very first recording, we all took pictures. With the same composition as the group photo that appears in the play. And Iggy 's turn comes on the last day, I asked everyone and took exactly the same picture. From the photograph it knows that everyone's air is one more than the first day, and it seems to be painful and to cry when I see it.

Q:
Please give your impression (or a message to the character) about the characters that you performed yourself again.

Ono:
That I met Jintaro. I was able to travel with truly wonderful staff, casts. Being able to challenge by playing all the life of the actor. I want to thank everything.

Ishizuka:
It was a character that often leads and talks a lot, but I love that bright character.

Miyake:
It was a hot Han. I think that everything is speaking of the behavior when helping Pornarefs from vanilla ice.

Hirakawa:
Thank you so much for giving me an opportunity to read the work "Jojo" and for making my favorite work "Jojo" so much. I am sincerely thankful that I met you, I was in charge of your voice.

Komatsu:
If there is something cheeky, there is also a tea ceremony at Dogen and it is a person who is pure and can not hate. I am truly loved by everyone and I think that it is a happy character. I grew up ~! I often defeated vanilla ice cream!

Fukuyune:
How cool he is!
I can be numbered most by the hands I played. Fellows are not like that, they stand like a standing position, but the scene that my feelings are completely determined by being helped by Avdol and I am proud of the beasts! A challenging smile called "Anime version" has been added, which makes me more fond of Iggy. It is a scene which I carefully played.

Koyasu:
It was a truly wonderful role and the possibility was a role that seemed infinite.

Q:
Please give me a message for all fans watching the climax from now on.

Ono:
One journey is about to end. But this is not a single trip. A journey of everyone who loved and spun Jojo. To the place where it will arrive, everyone together. Come now!

Ishizuka:
Again I think that confrontation with DIO will be the biggest point of view. And it is the best fight!

Miyake:
It is finally settled with the fellow of DIO .... Sekitōrou! The best oraora, I beg you to do my best! By Av.

Hirakawa:
The fight between Juntaro Jo and DIO has finally approached the time of settlement. I think that the climax must also be finished in more wonderful images than ever, I am also excited as one fan! Please do not hesitate to see me until the last 1 second! Thank you! It is!

Komatsu:
Even if I cry or laugh it is the third part final story! Please look forward to the ultimate battle! After watching it, you may look back at these three parts, but do not turn around, go forward, step forward one more step. I am happy if I leave something in the hearts of everyone who took a look.

Fukuyune:
Cast staff loved this work and carefully made it. I am glad if you can watch over till the end!

Koyasu:
It is together until the end. let's have fun

© Hirohiko Araki & LUCKY LAND COMMUNICATIONS / Shueisha · JoJo's Bizarre Adventure SC Production Committee